Opinion
The world of Gamergate has been suspiciously calm about what should be its most prolific issue. In the face of widespread plagiarism committed by a now-former editor at a leading gaming publication, Gamergate members' "ethics in journalism" outrage, and that relative silence is laying bare their true motivations.
You remember Gamergate. The online movement is, in function, a series of harassment campaigns against women that hides behind its "ethics in journalism" rallying cry. It received national attention in 2014 when its members falsely said that a female gaming developer entered an unethical relationship with a reporter. It was taken seriously at technology conferences when its supporters were booked as panelists. A city council race in Austin, Texas, featured an openly pro-Gamergate candidate. In 2016, its members harassed a Nintendo employee and worked to get her fired. These days, this hive hangs out on subreddits, 4chan, and 8chan—and it's not talking about one of the biggest ethics breaches in gaming journalism ever.
IGN Nintendo Editor Filip Miucin, who is white, was fired this month after his review of the Nintendo Switch version of Dead Cells was found to lift large portions of a review by a YouTuber known as Boomstick Gaming. Miucin later posted an apology video that was light on apologies and criticized Kotaku news reporter Jason Schreier for doing his job. Since then, an investigation by IGN staff and Schreier's own reporting has found that Miucin had plenty more examples of lifting words wholesale or partially from forums, other major websites, and even other IGN writers. To IGN's credit, the gaming outlet has been transparent and tough while tackling a catastrophe it didn't ask for. IGN staff members are removing all of Miucin's previous posts in case additional incidences of plagiarism are found, a whole other ethics conundrum.
You'd think such an extensive and absurd breach of ethics would be a bloodbath for those at r/KotakuInAction and other Gamergate forums to feast on. But none of the last week's top posts on KotakuInAction are about anything related to IGN or Filip Miucin, save for one satire post from the Hard Times and a post from pro-Gamergate journalist Ian Miles Cheong. Cheong responded to a Twitter user commenting on KotakuInAction's silence by responding with a screencap of Reddit threads focused on just that.
When life comes at you fast and you aren't even paying attention because you're too busy accusing gamers of being Nazis. pic.twitter.com/aJqpLQb4xK

— Ian Miles Cheong (@stillgray) August 14, 2018
Cheong is wrong. None of the Reddit threads go over 149 comments. When you factor in that the comments are likely a small group of people replying to each other, it's apparent how few of these dudes care that a leading authority in gaming journalism is guilty of rampant plagiarism.
Twitter itself is also shockingly calm in the wake of Miucin's plagiarism. The #GamerGate tag is quiet. While a small number of Twitter users are sharing their scathing indictments, far more commentary has shown support of IGN's staffers and the emotional and professional toll the controversy has caused them.
A huge thank you to all the IGN fans sending good vibes and support over the last week, y'all are why we do what we do.

It's also been pretty miraculous to see the internet (mostly) understand the anatomy of a very messy and stupid situation and be generally supportive and kind!

— Tom Marks (@TomRMarks) August 15, 2018
Consider what is actually sitting at the top of KotakuInAction and you'll find far more examples of Gamergate's real focus: Punishing progressive individuals, mostly women and people of color.
Just this past week, some of the top stories on KIA are focused on topics like feminists rallying to the defense of a female professor accused of sexual harassment against a male, complaints about Twitter allegedly banning conservatives for the same speech as progressives, and the Hungarian government introducing a bill to ban gender studies.
If you find ethics in gaming journalism in any of those pet causes, be sure to let me know.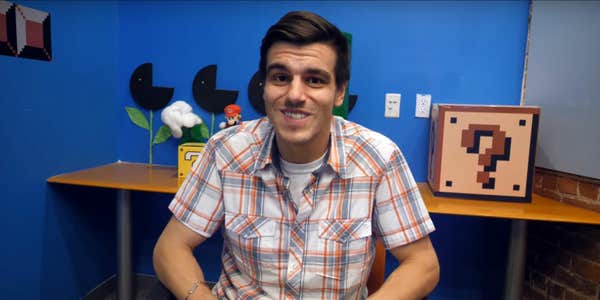 Miucin has escaped the harassment and hate campaigns that have driven many women and people of color out of the industry or prevented them from being more outspoken. That's because Gamergate will never be about ethics in gaming journalism. It is about harassing and removing women and people of color who are doing their best to expand the world of video games and make it more inclusive. This scares people who have historically always been represented in games, but refuse to believe that a more inclusive industry makes all games better.
The gaming community is aware of what misguided Gamergate trolls say, but let's not forget that what they don't say matters, too.
Correction: A KotakuInAction thread about the plagiarism scandal features 149 comments.