Last year at San Diego Comic-Con, HBO's Game of Thrones gave fans an offsite experience that included an exhibit, interactive activities, and the opportunity to be drawn into a scene from the show. This weekend, Game of Thrones is back at Comic-Con with a "Survive the Realm" experience that once again includes all of the above, except instead of a drawing on paper, HBO is offering a more permanent way to show your love of the series—by drawing directly on you.
The tattoos are offered on a first come, first serve basis and are completely free. Fans can choose from 15 designs that include everything from house sigils to phrases. The tattoo parlor is located at the end of the experience and consists of only two chairs.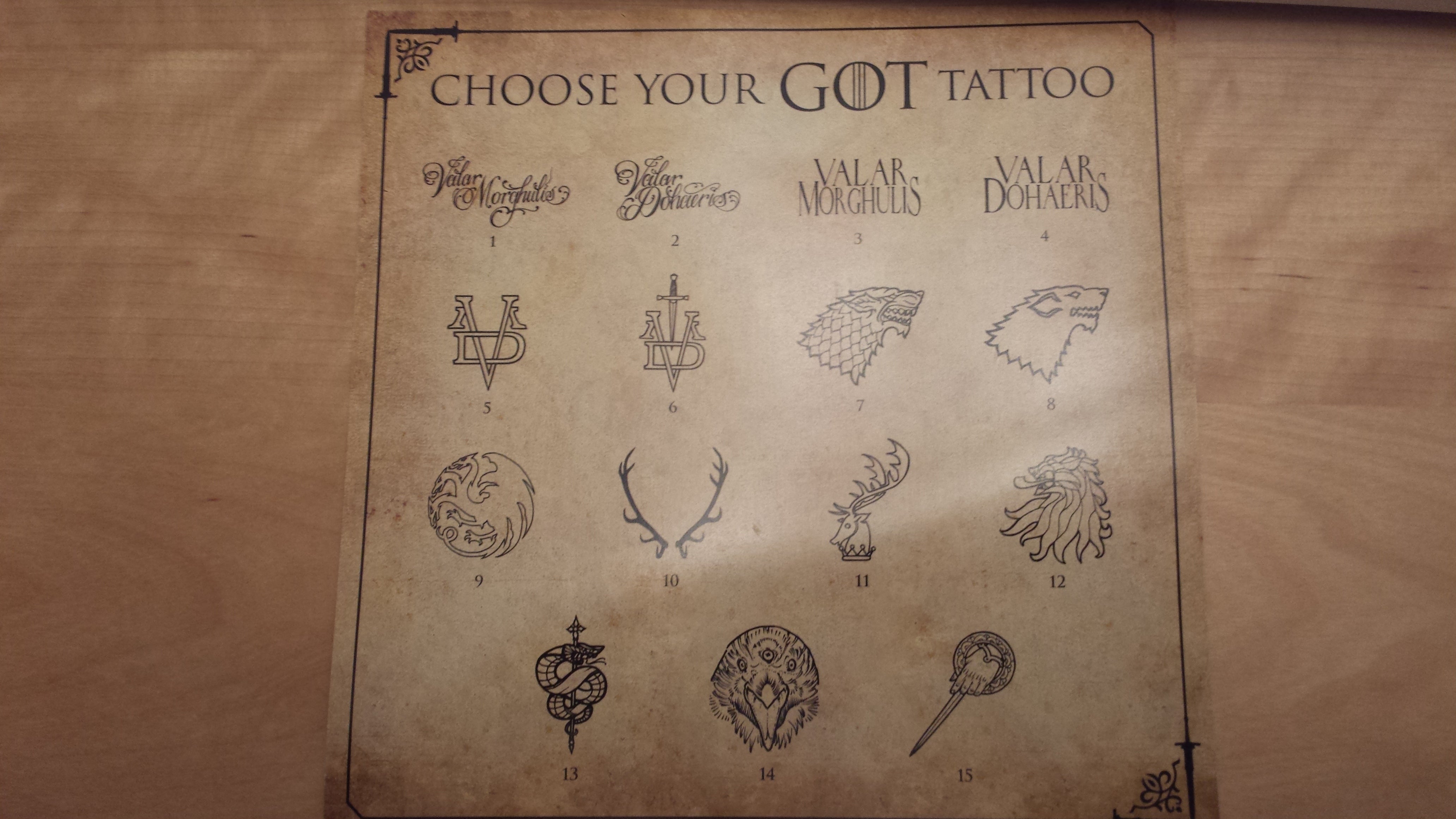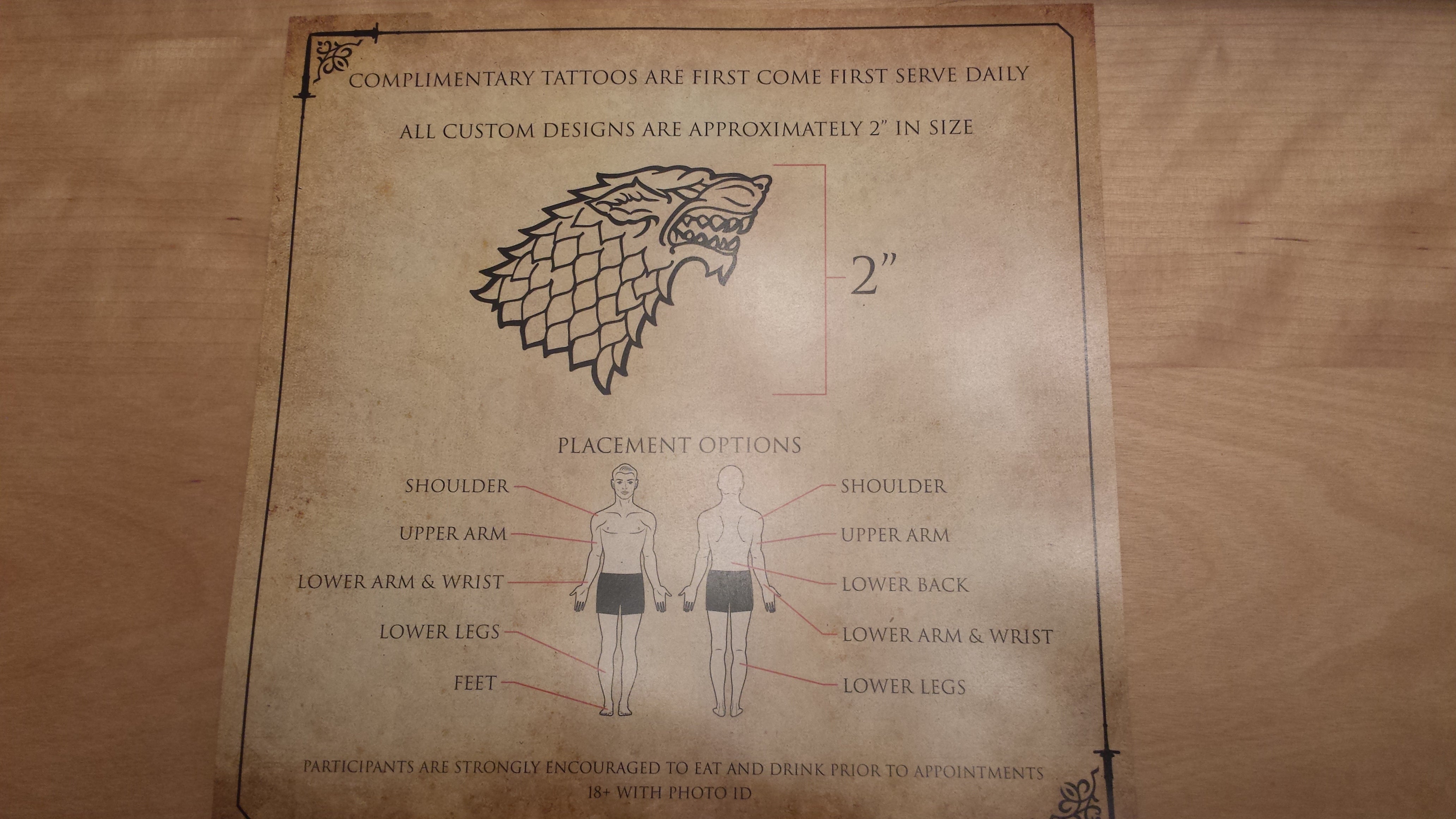 The line for tattoos is separate from the huge two to three-hour line into the experience, but required similar if not more dedication. Those getting tattoos on Saturday afternoon told the Daily Dot they started lining up at 7:30am, and that the first people in line said they showed up around 6am.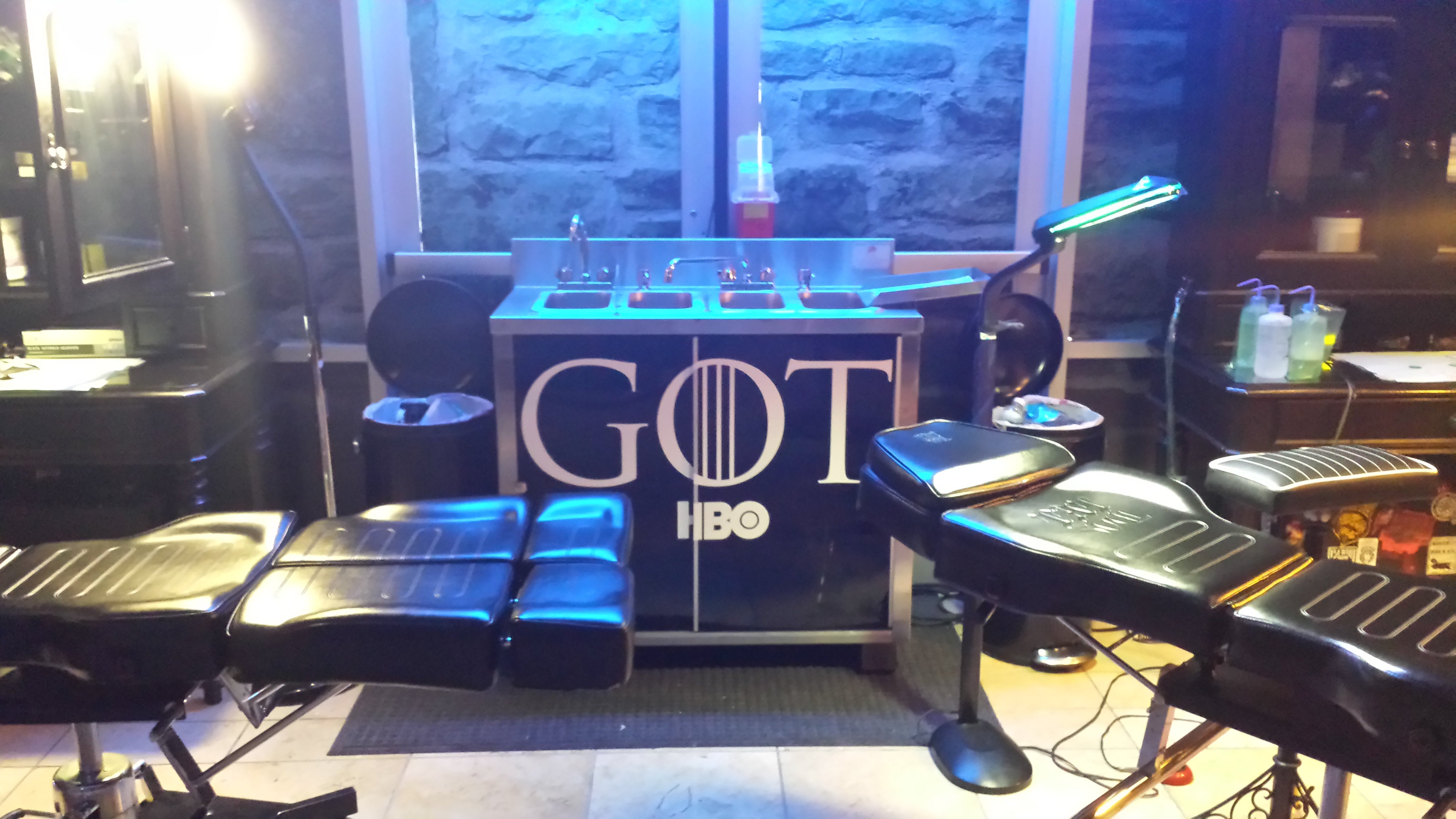 Throughout the convention, fans had fun sharing their experiences of branding their bodies with a Thrones-themed tattoo on social media, as did the official Game of Thrones Twitter account. What exactly can drive a fan to wait so long for some fandom-inspired ink? Ashley told the Daily Dot she liked how it would express her fandom. Also waiting for a tattoo, Sarah admitted that besides her love of the series, the tattoo's free nature was a good opportunity to take advantage of. Both women were getting the three-eyed crow tattoo.
@GameOfThrones @LHBLKstudio Hand of the King tattoo done at the #SurviveTheRealm experience brought to you by HBO! pic.twitter.com/9GT8BZ4sJI

— Adam Turk (@turkturkturk) July 27, 2014
Valar Morghulis. Behold the first #GoT tattoo of the day by @lhblkstudio at #SurviveTheRealm https://t.co/FnsWizrk6X pic.twitter.com/ZWU22LzIYl

— Game Of Thrones (@GameOfThrones) July 24, 2014
Some fans are so dedicated, they're even lining up overnight to make sure they can get some ink before the convention ends Sunday.
Survived @TWDEscape now for something more dangerous…. Camping out for @GameOfThrones tat.. #SurviveTheRealm line starts now

— The Norm (@Thenormdavis) July 27, 2014
Of course, not all Game of Thrones fans may want to permanently mark their skin. If you're tempted to get in on the tattoo fun, you always have  temporary tattoos to fall back on.
Show your House pride and #SurviveTheRealm with a temporary tattoo at #SDCC. #GoT pic.twitter.com/hJz5VLF2Gb

— Game Of Thrones (@GameOfThrones) July 26, 2014
Whether or not you'd make the choice to get one of these geeky tats, one thing is certain: For the permanently tattooed Thrones fans, Comic-Con 2014 is one they will never forget.
Lead image via Game of Thrones/Twitter |Photos by Lisa Granshaw