Our first official look at Game of Thrones season 8 is here, and our dwindling cast of characters are gearing for a fight.
With season 8 kicking off in Winterfell for a majority of those still among the living, we're about to get even more strategic and potentially volatile meetings. The backgrounds of these new photos are often obscure enough to disguise exactly what might be taking place, but we wouldn't be surprised if several of these photos took place within the same scene.
For many of these characters, we're seeing either the same outfit or a slight variation of one we've seen before. Each part of any character's costume is a deliberate choice by costume designer Michele Clapton and can give insight into a character's mindset or where they are at any given time, so fans will have plenty to mine even with this first batch of promotional photos. And since Winter has long since arrived in the North, many of these characters are appropriately bundled up, for the night is dark and full of layers.
Here's what you should know about the Game of Thrones season 8 photos.
Game of Thrones season 8 photos
https://twitter.com/GameOfThrones/status/1093235378901798912
Jon Snow and Daenerys Targaryen head to Winterfell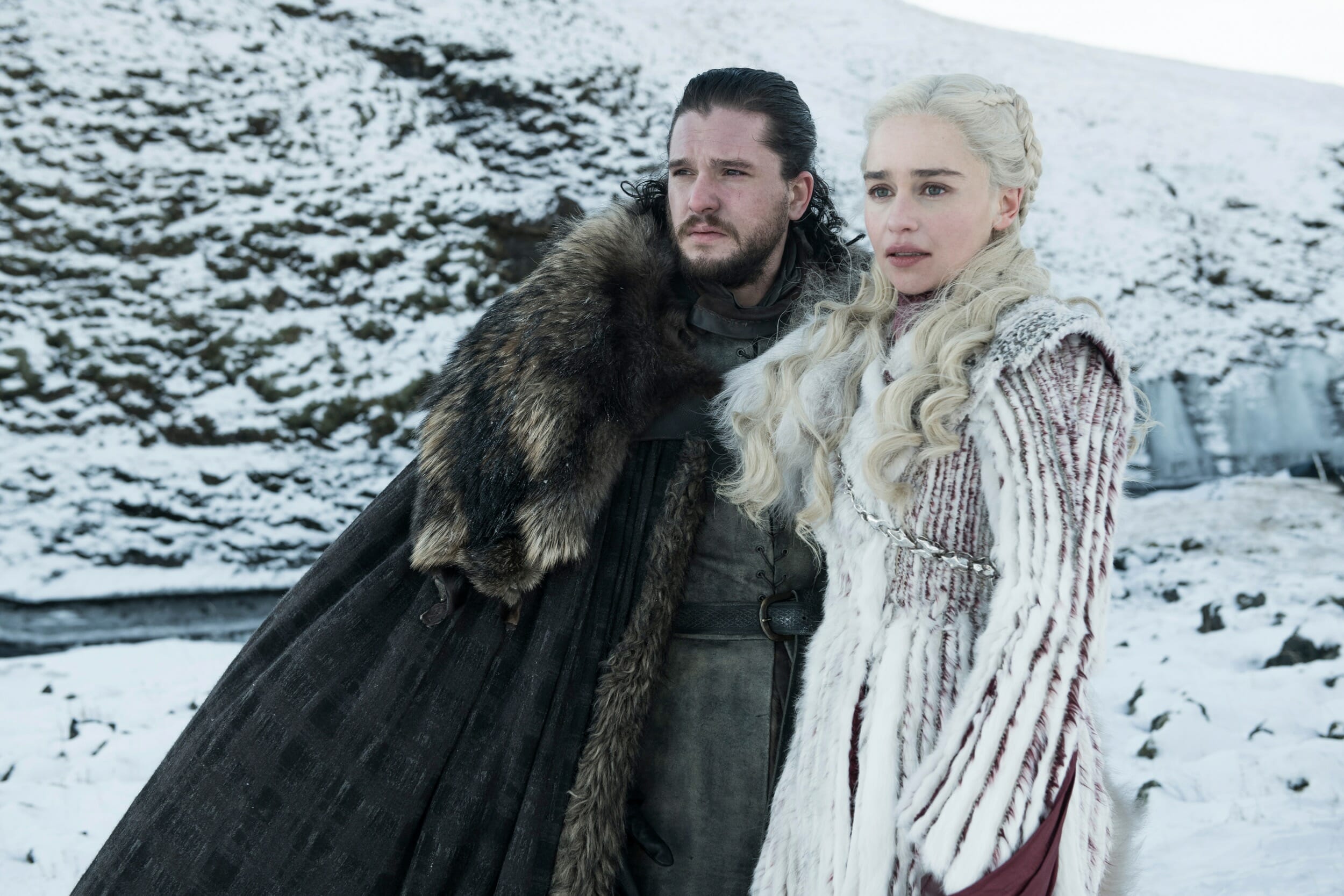 Jon Snow and Daenerys Targaryen, now firmly set up as the heroes of Game of Thrones, are en route to Winterfell, and it's safe to say that—between these photos and the five seconds of released footage from the show—they've arrived. Jon doesn't look like his outfit's changed all that much, but his homecoming doesn't seem to be going as planned if the look on his face is any indication.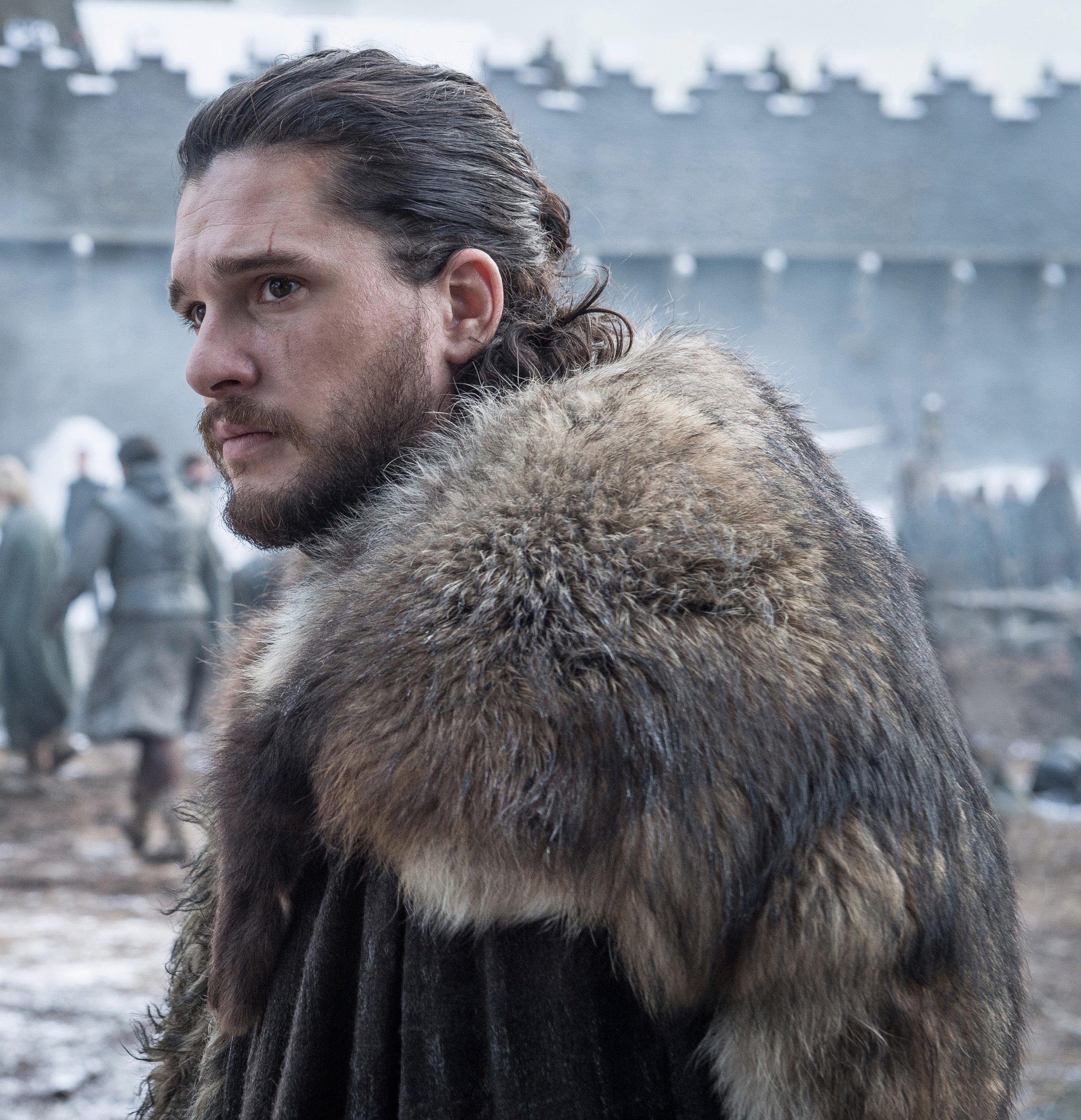 Dany's look, however, has changed. Her coat, which she first debuted in "Beyond the Wall," now has red striped fur in the ridges of white to signify the iconic Targaryen red or possibly even Drogon (like the first version was a nod to Viserion). Her outfit inside castle walls (likely Winterfell's), is a variation of her season 7 look, albeit with an additional layer of red fur that looks like it could act as a protective chest piece. Her brooch, which featured three dragons, is ominously covered by her hair.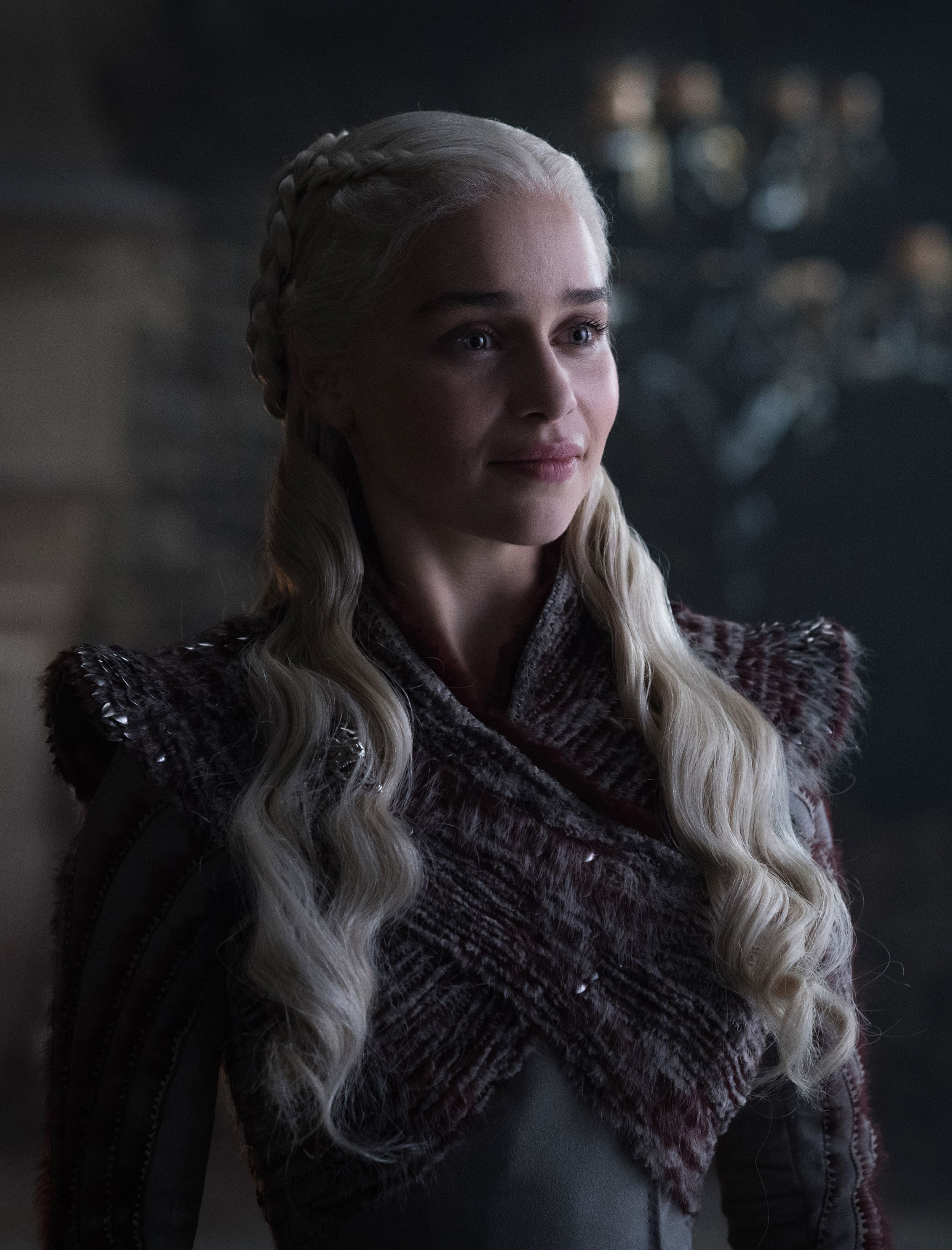 READ MORE:
The Stark sisters' united front
Sansa and Arya Stark don't look too pleased, as they both don their own versions of weaponry. Sansa doesn't take off any of her furs as she sits in Winterfell's main hall and listens to someone talk. Is it Dany, or someone else who showed up on Winterfell's doorstep?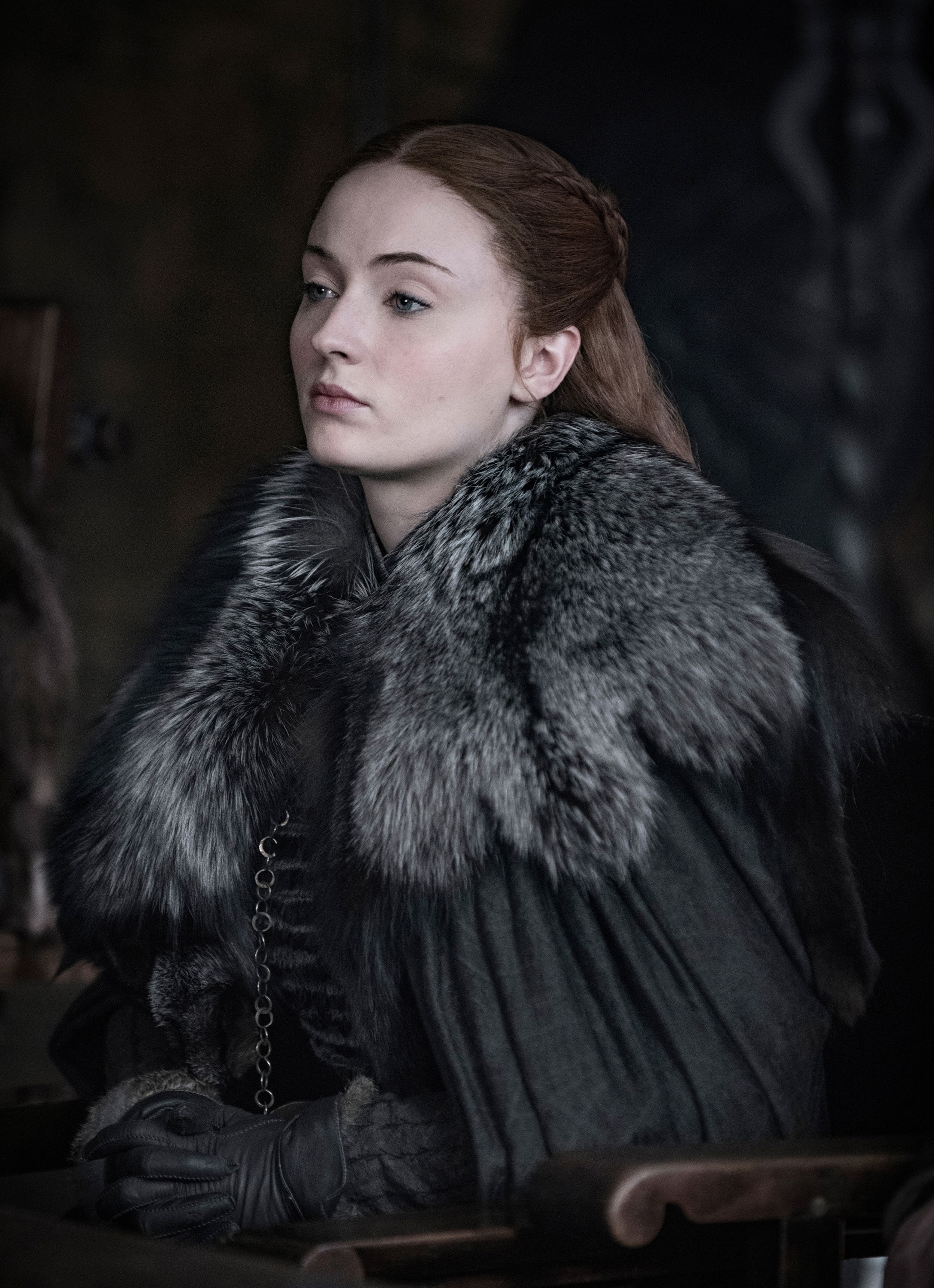 Arya, however, is armed with both sword and dagger, cautiously watching as a scene plays out, potentially Jon and Dany's arrival in Winterfell's main courtyard.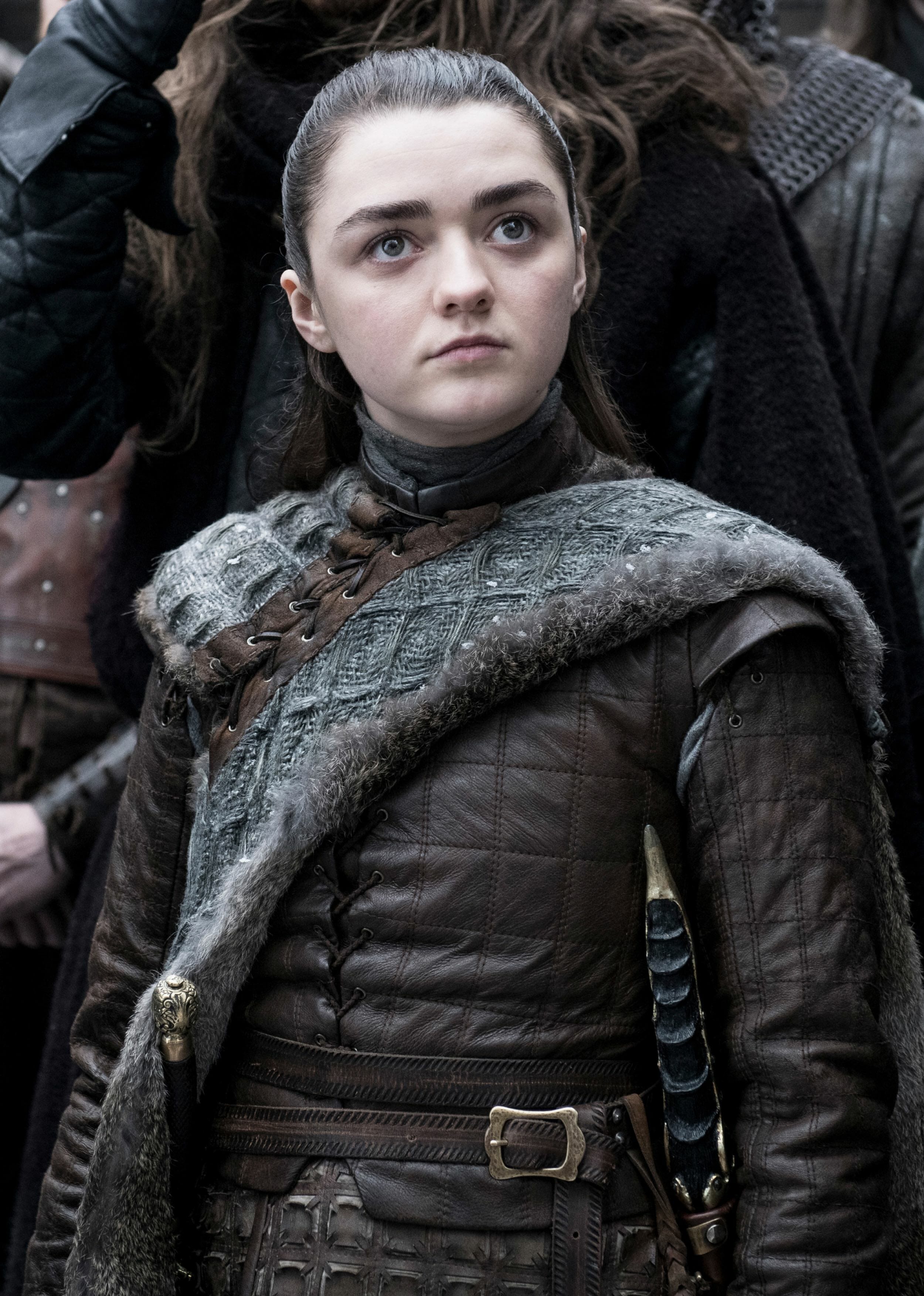 READ MORE:
The advisors with more than enough cut out for them
Now that Littlefinger is out of the picture, the role of chief advisor and meddler in Winterfell is up for grabs. And the men who are advising our favorite Starks and Targaryens will have more than the Long Night to grapple with.
Tyrion takes up Littlefinger's mantle above the courtyard, looking displeased at whatever he's hearing or seeing.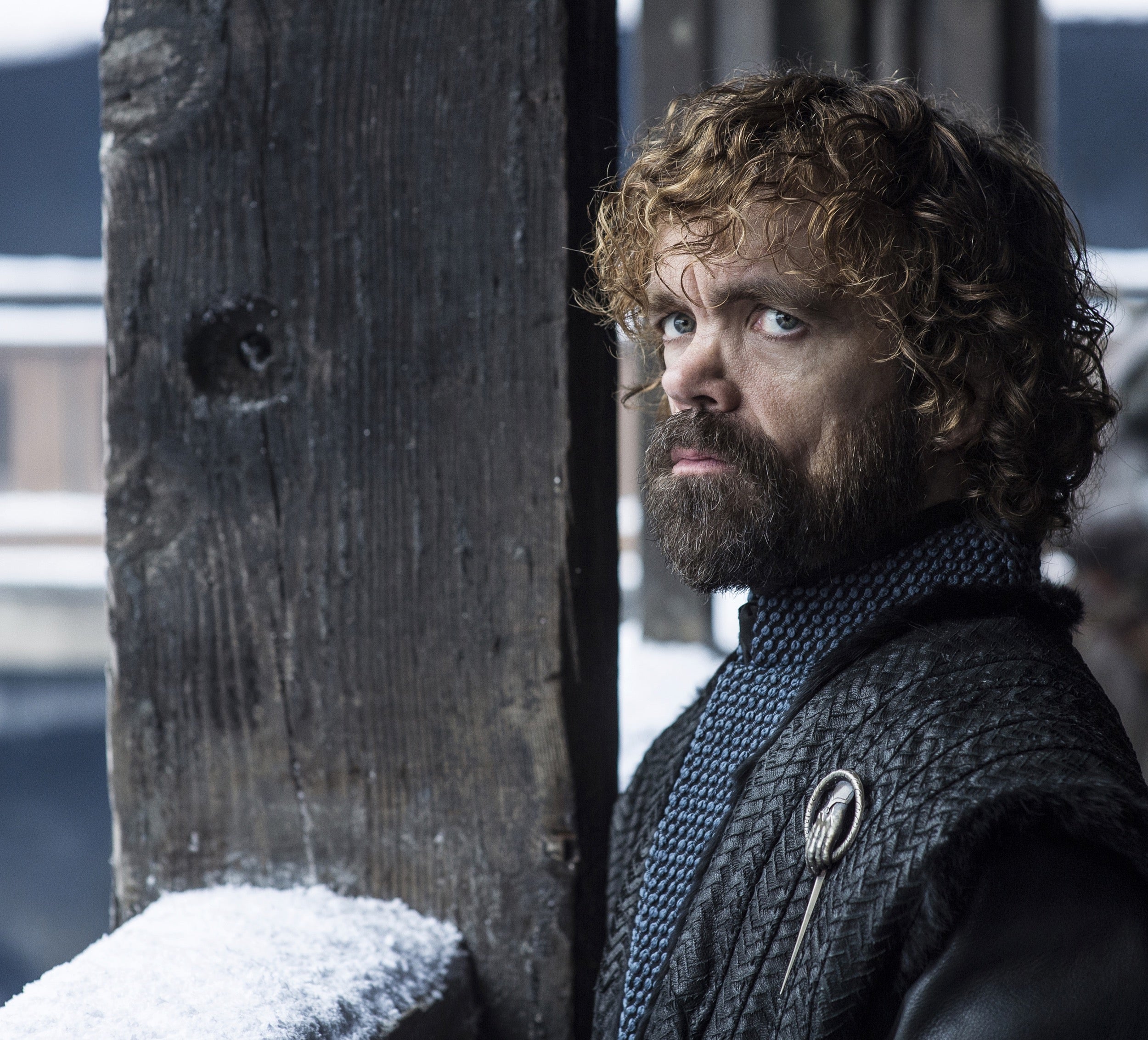 Varys watches on as his normal outfit gets a winter variation. Those colors—black, green, and gray—could signify both House Stark and Targaryen to show where his allegiance now lays.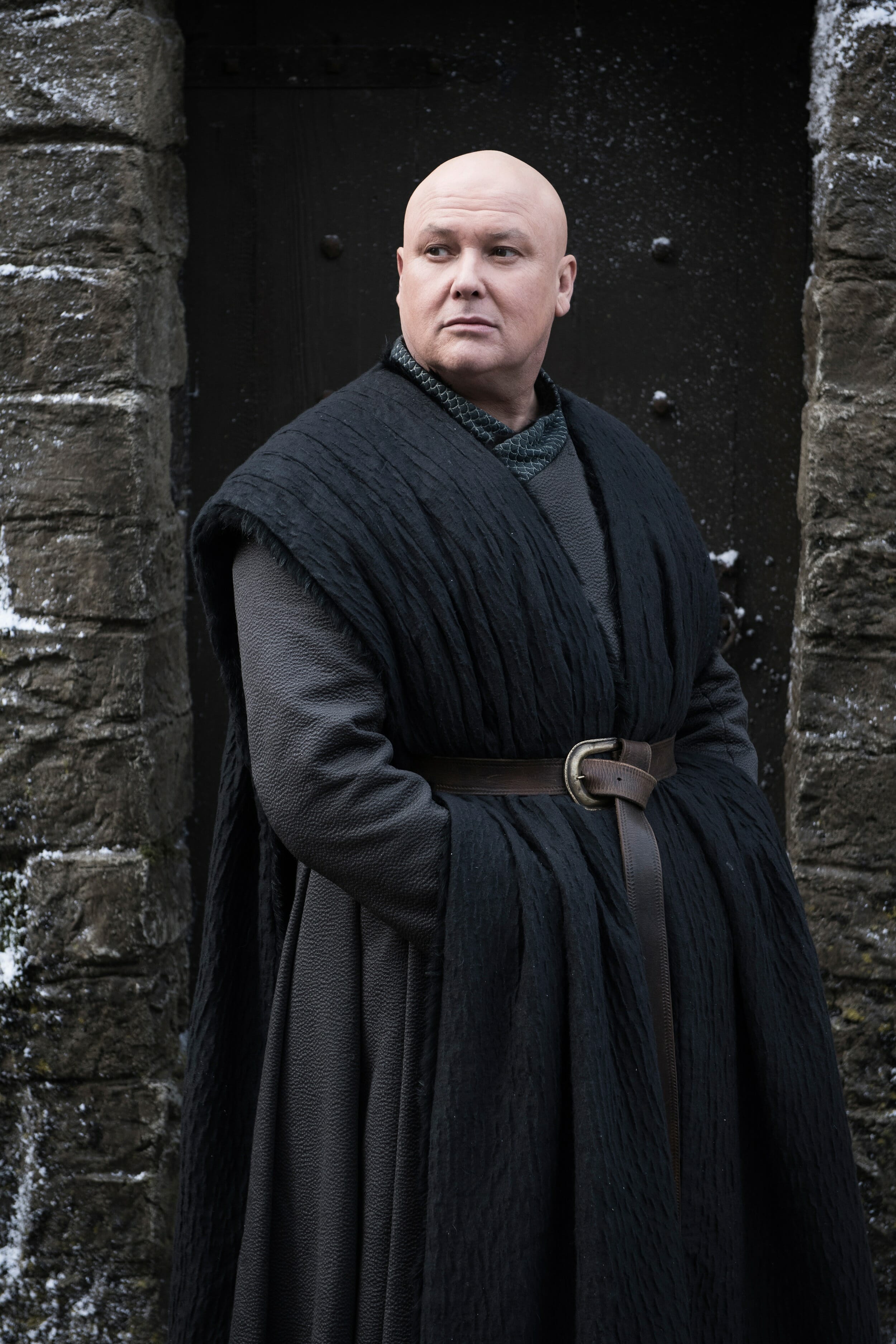 And Davos Seaworth, fully in green, listens to a conversation. He might be Jon's most trusted advisor, but he's never been interested in those power grabs.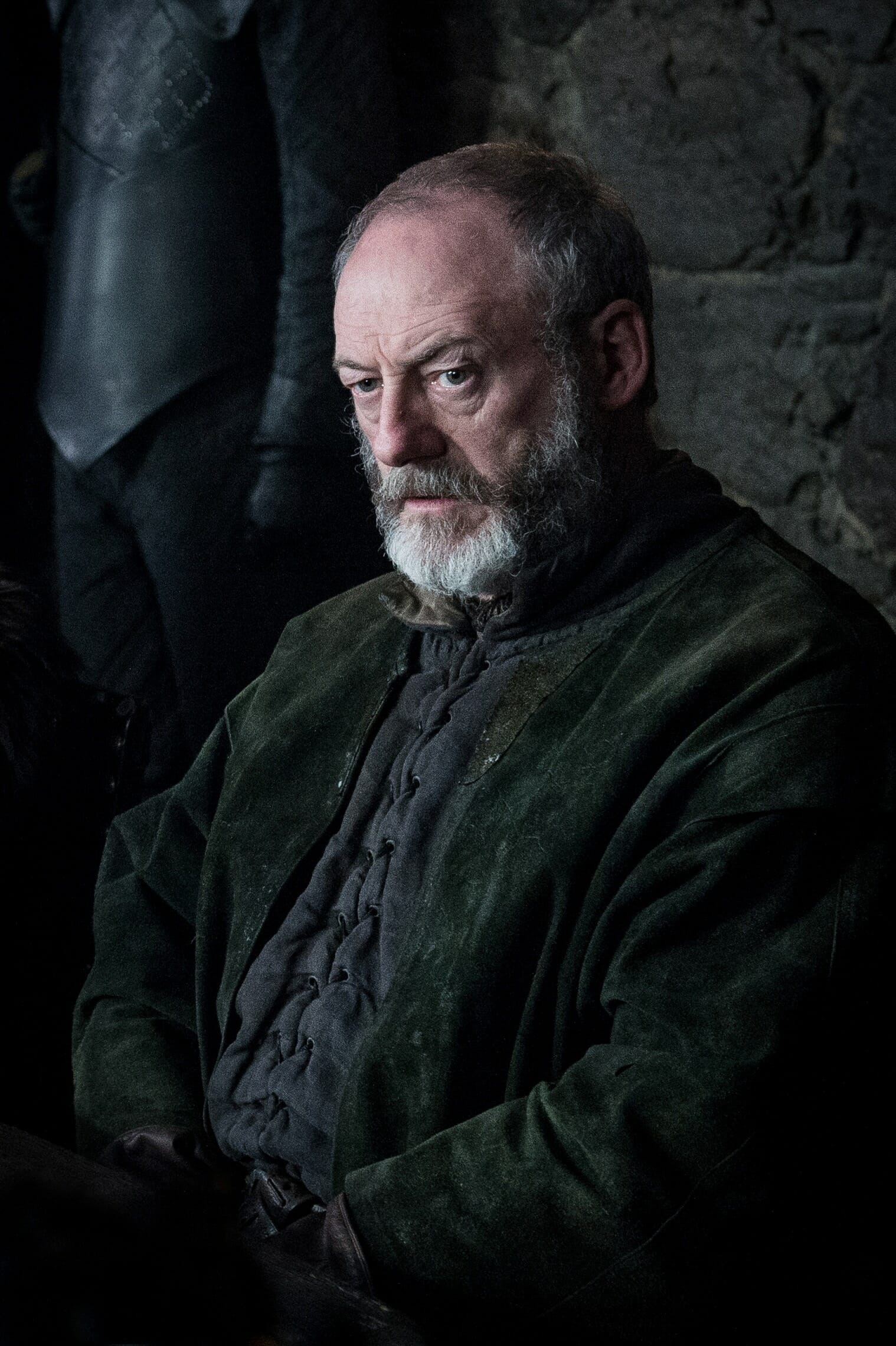 READ MORE:
The brains of Winterfell
Samwell Tarly and Bran Stark (who's now the Three-Eyed Raven) don't look as though they've changed at all since we last saw them. Bran sits by the fire looking even more melancholy than usual after the Wall fell.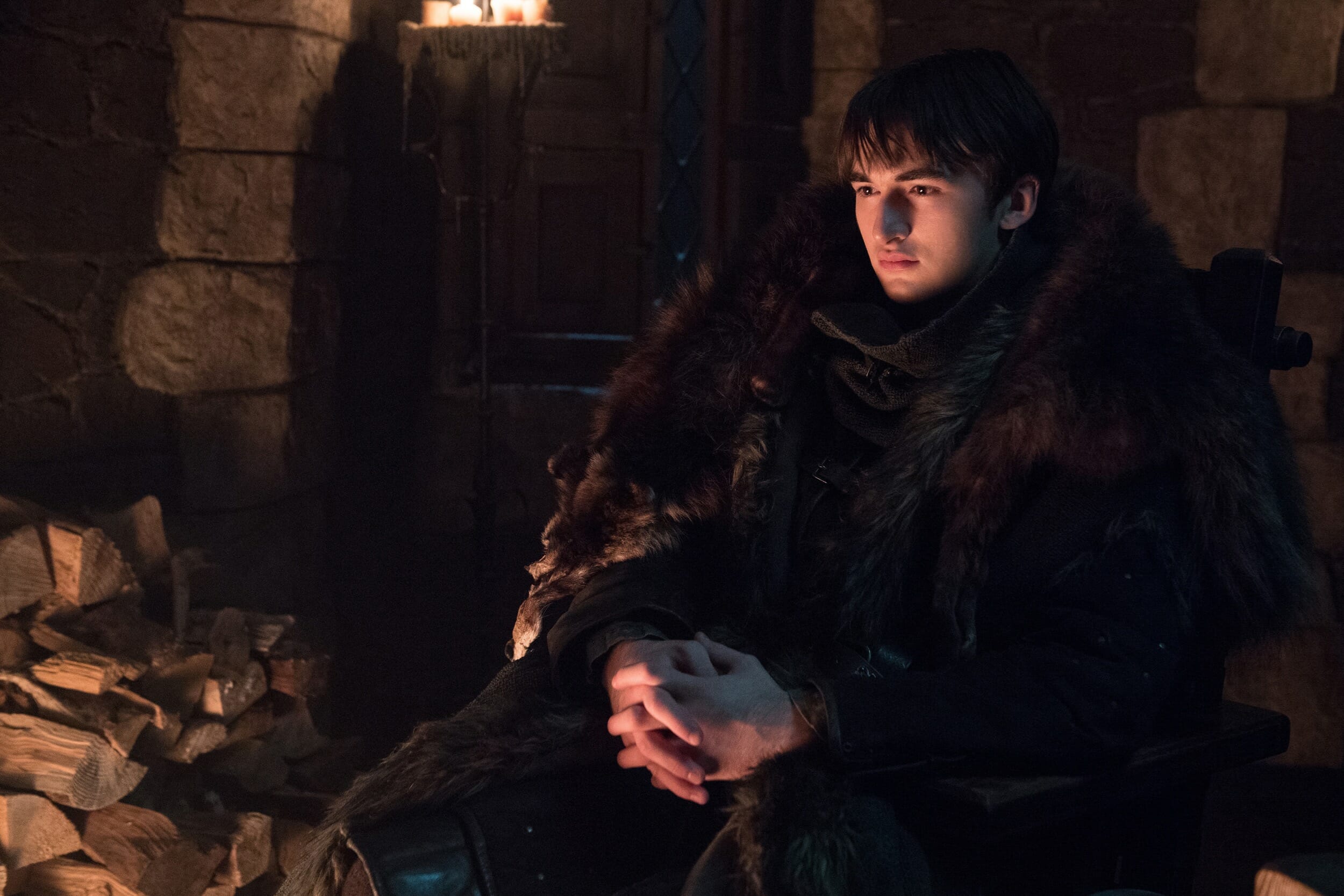 Sam appears to either not be aware of what happened at Eastwatch-by-the-Sea or has set his eyes on a familiar face.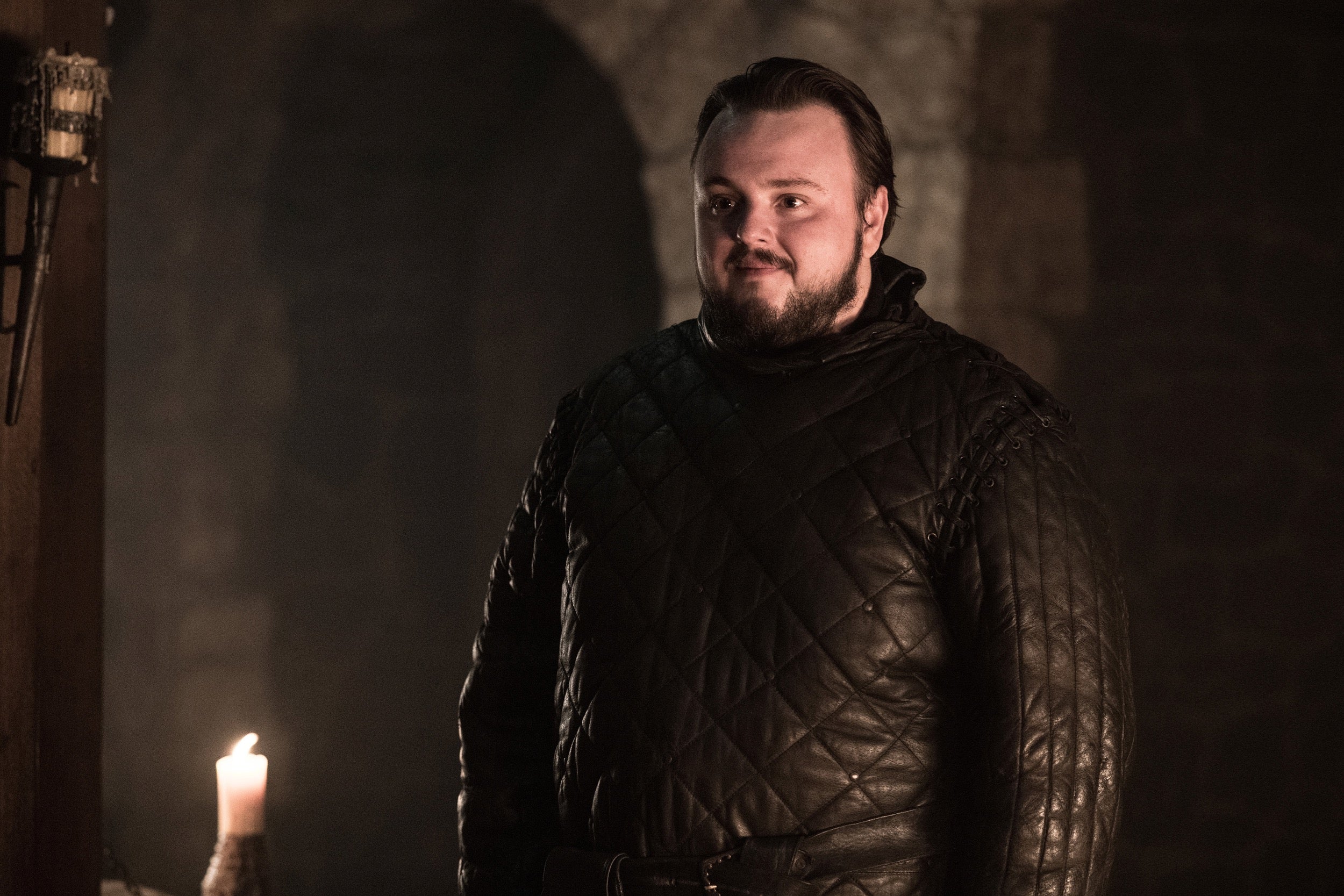 The brawn of Winterfell
Brienne of Tarth, the protector of the Stark sisters, also looks uneasy inside of Winterfell as two members of the Unsullied stand behind her.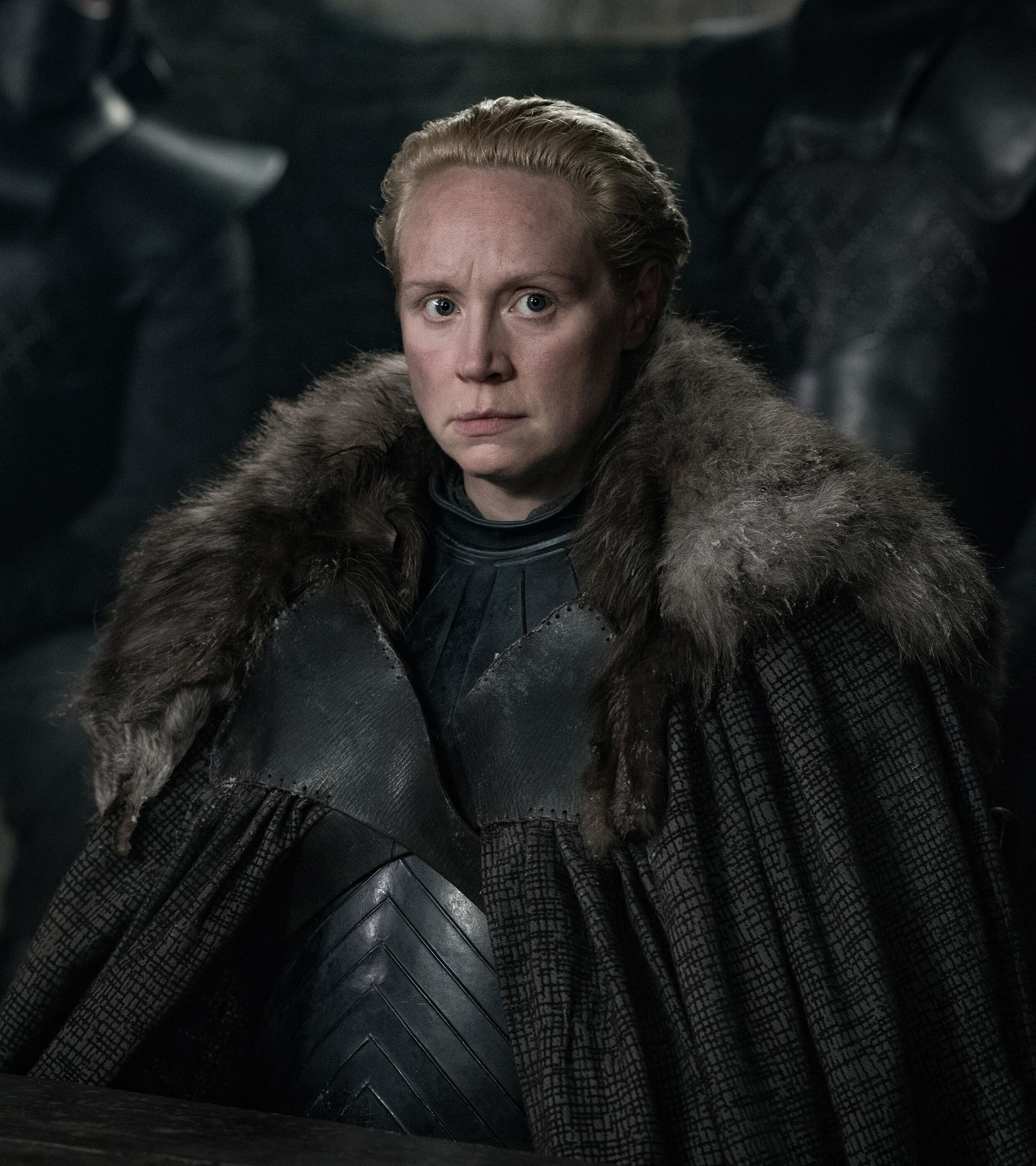 Jaime Lannister has visibly changed. His hair is shaggier, he's grown more of a beard, and his armor has changed. He already ditched the Lannister armor for something much more simplistic and friendly to travel in on the road, but he's now wearing more Northern-style armor. Is that something he picked up along the way or was he fitted with a new set of armor after he arrived in Winterfell? (Or did a familiar blacksmith make it for him?) Also gone is any hints of Lannister red in favor of something much darker and more neutral, politically speaking.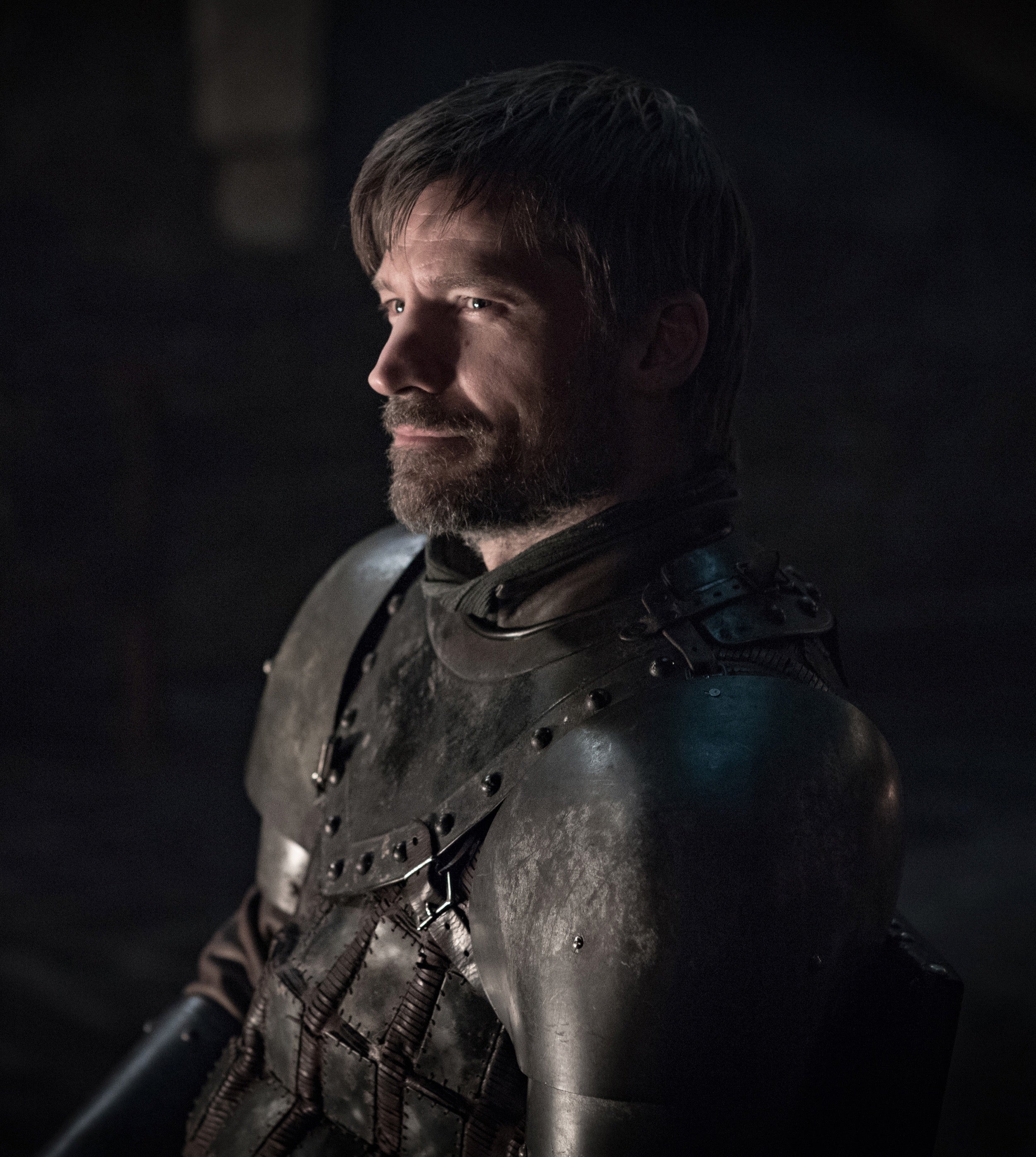 Cersei Lannister is all alone in King's Landing
After Jaime left her in the season 7 finale, Cersei Lannister's outfit has taken a more somber tone in season 8. She's added more armor to pad her shoulders this time around.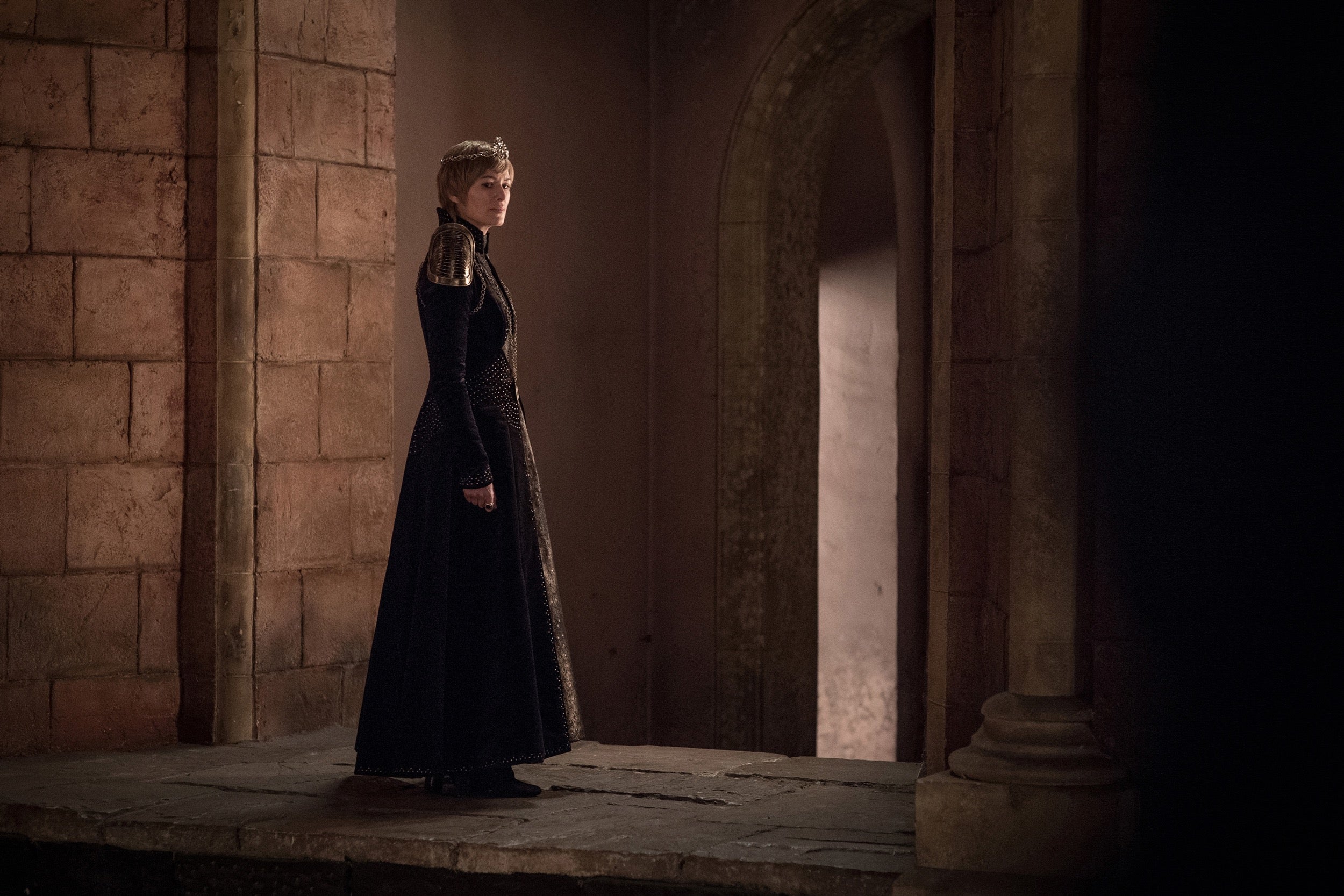 But don't count her out just yet. She's back to her scheming ways on the throne, and with some ridges on her dress that look very similar to the back of Dany's season 7 coat, she might have more than just taking down a Targaryen queen in her line of fire.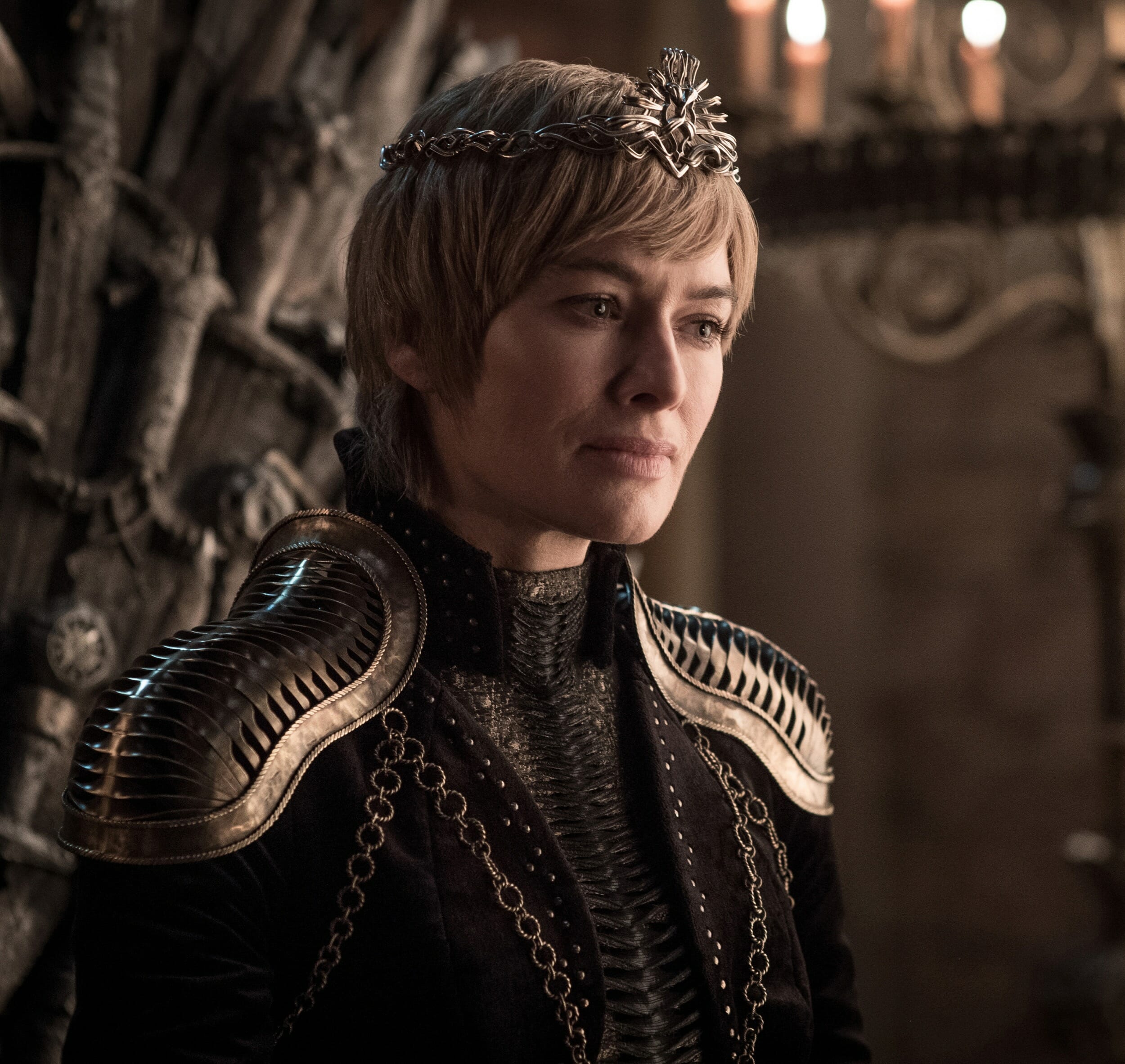 Game of Thrones returns April 14.
Need more news from beyond the Wall? Sign up here to receive our weekly Game of Thrones newsletter from in-house expert Michelle Jaworski.