Exploring the worlds of Westeros and Essos is about to get a whole lot easier.
Starting this fall, HBO and Game of Thrones are teaming up with GES Events to launch a global Game of Thrones exhibition tour that will allow fans to see many of the costumes and sets from the show's past seven seasons up-close. The exhibition won't just be a collection of Game of Thrones' iconic costumes and props—though there will be plenty of those on-hand—but also what it's calling a "10,000-square-foot interactive experience."
Fans will be able to explore a number of key Game of Thrones settings such as Meereen, Braavos' House of Black and White, the North, Castle Black and beyond the Wall, and King's Landing's Iron Throne Room. While it probably won't be quite the same as exploring the show's real-life locations, it aims to immerse fans into the Seven Kingdoms, the free cities of Essos and Slaver's Bay, and beyond.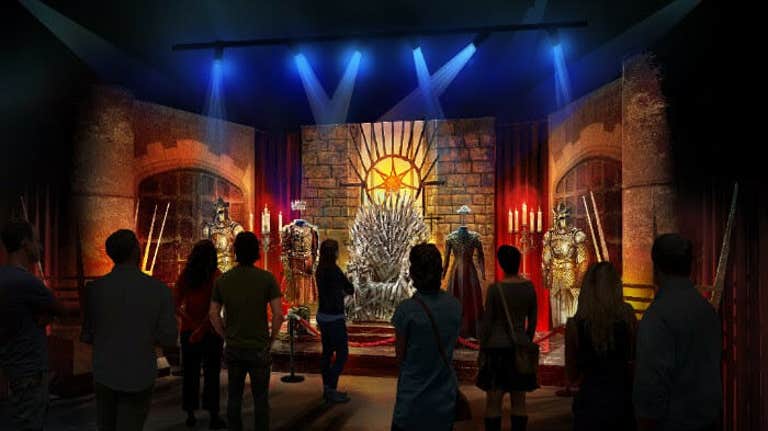 "Game of Thrones has truly become a worldwide phenomenon, with fans avidly watching the show throughout all corners of the globe," Jeff Peters, HBO's Global Licensing Director, said in a statement. "Based on the stellar work GES has done with previous entertainment partners, we think this exhibition is going to be something fans will love, regardless of which part of the world they call home, and we're excited to give them the opportunity to visit and celebrate the incredible craftsmanship of the talented Game of Thrones production team."
Game of Thrones: The Touring Exhibition will launch this fall in Europe. Ravens announcing what cities will serve as host to the Seven Kingdoms will arrive at a future date.