The phone at a little art gallery on Leonard Street between Tribeca and Chinatown in New York City had been ringing with unusual frequency, it seemed. "Everyone wants to know, 'You still got that Ghostbusters show?'" an amused employee said. "That's the only question."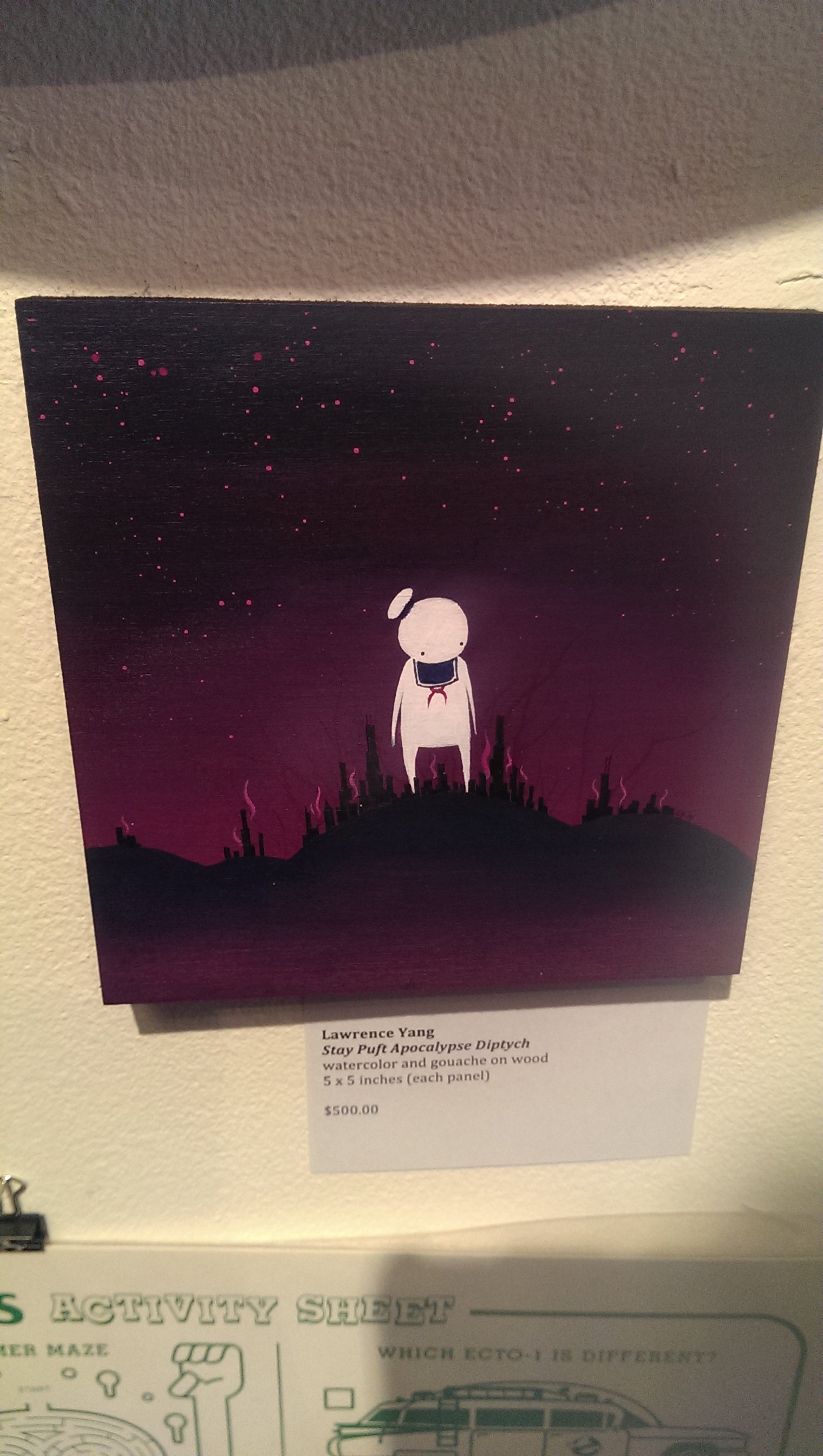 It's easy to see what the buzz is about: anchored by a giant statue of Slimer, the traveling Gallery 1988 exhibit assembled for the iconic film's 30th anniversary boasts dozens of masterworks that run the gamut from realistic portraiture to feverish mashups, all inspired by its ghoulish apparitions and the four brave men who defend our hapless dimension against them.
What makes Ghostbusters so ripe for appropriation? The sheer unlikeliness of a big-budget, effects-heavy, supernatural comedy is a crucial part of its appeal, to be sure—as a pop culture landmark, it's truly one of a kind. On top of that, its richly imagined universe is virtually inexhaustible for any creative mind.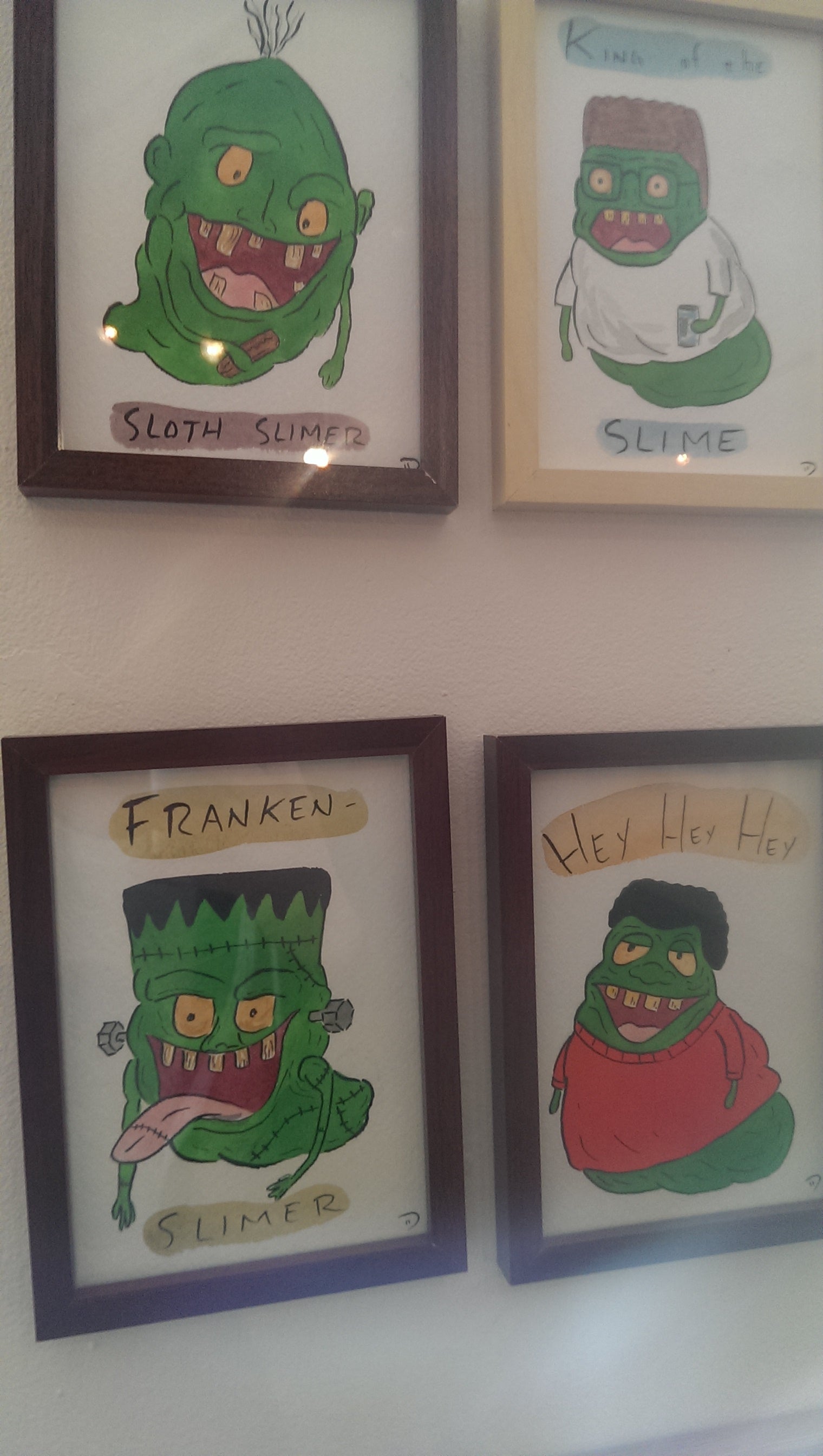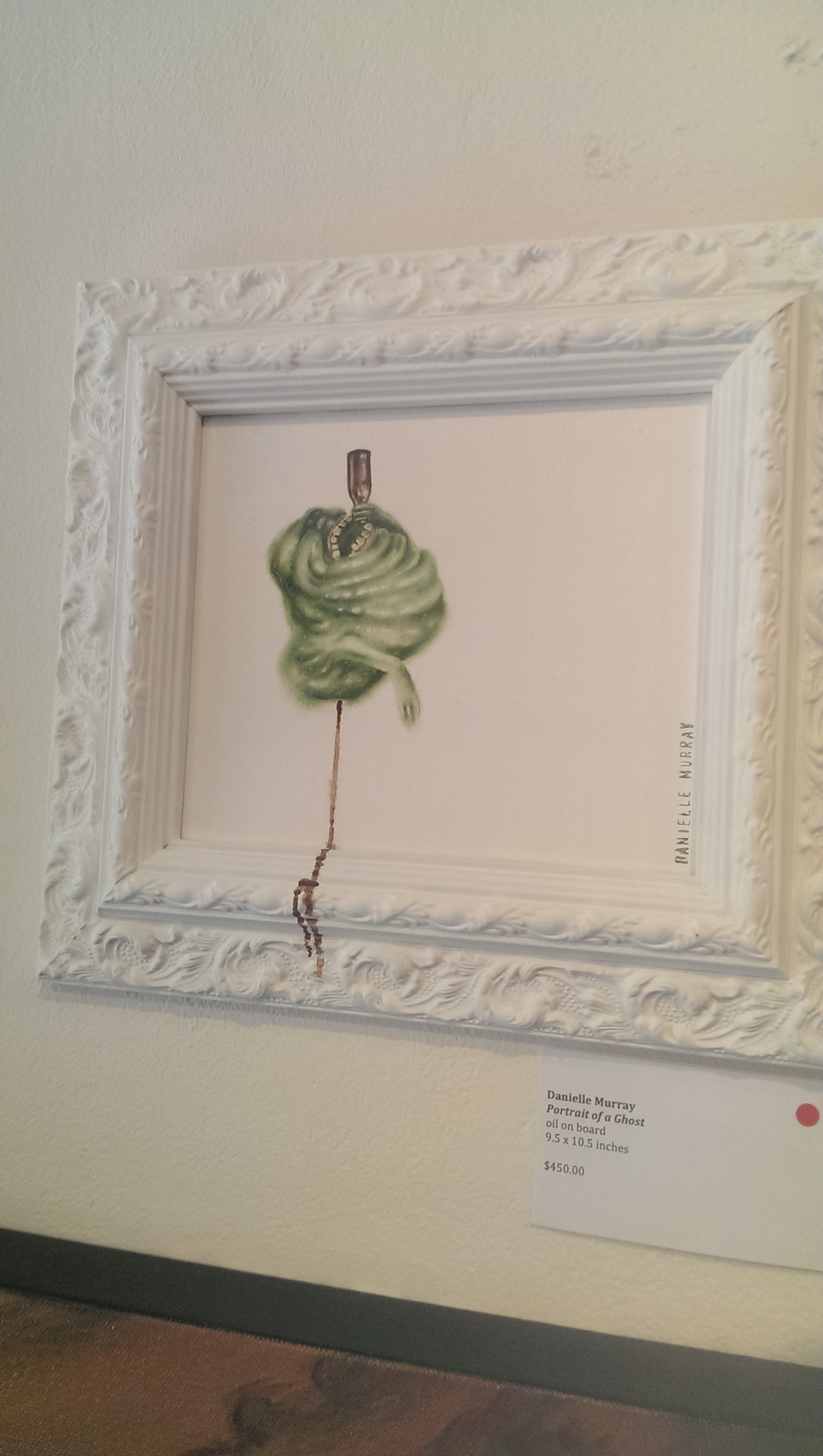 In the end, though, it may be how the fantastical plot remains grounded in a realistic New York that makes Ghostbusters a beloved touchstone. Andrew DeGraff charted the characters' movements through their city, while Tumblr favorite Scott C painted a sweeping urban tableau.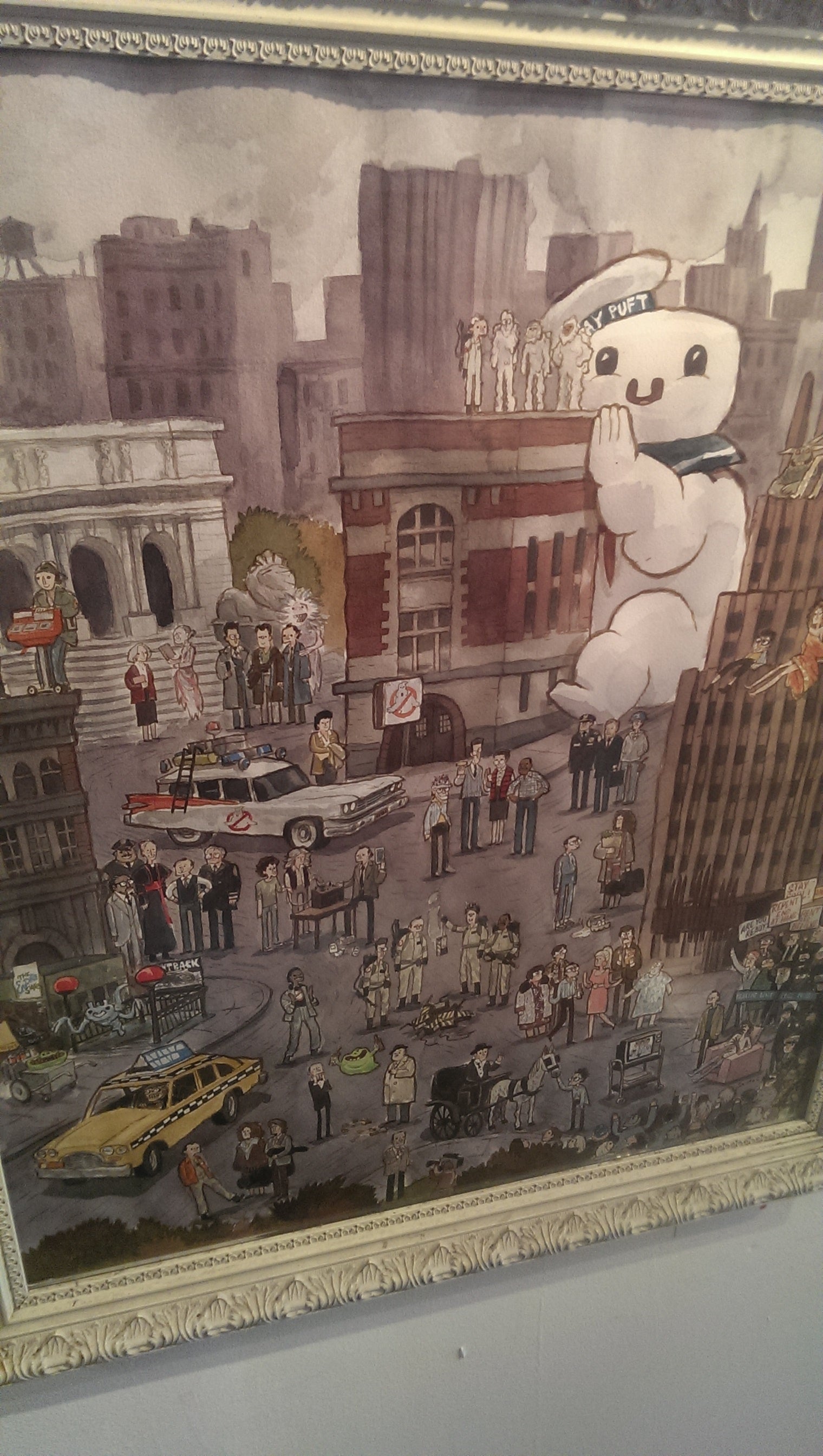 You can see the show for yourself at 69 Leonard Street in Manhattan through April 26, from 11 am to 7 pm daily. Then it'll hit Los Angeles for a May 17-June 1 stretch, Chicago for the weekend of June 20-22, and San Diego for Comic Con. Some lovely prints can be had for $35 or $40, while T-shirts will run you $30—sadly, the "I Ain't Afraid of No Ghosts" design has already sold out.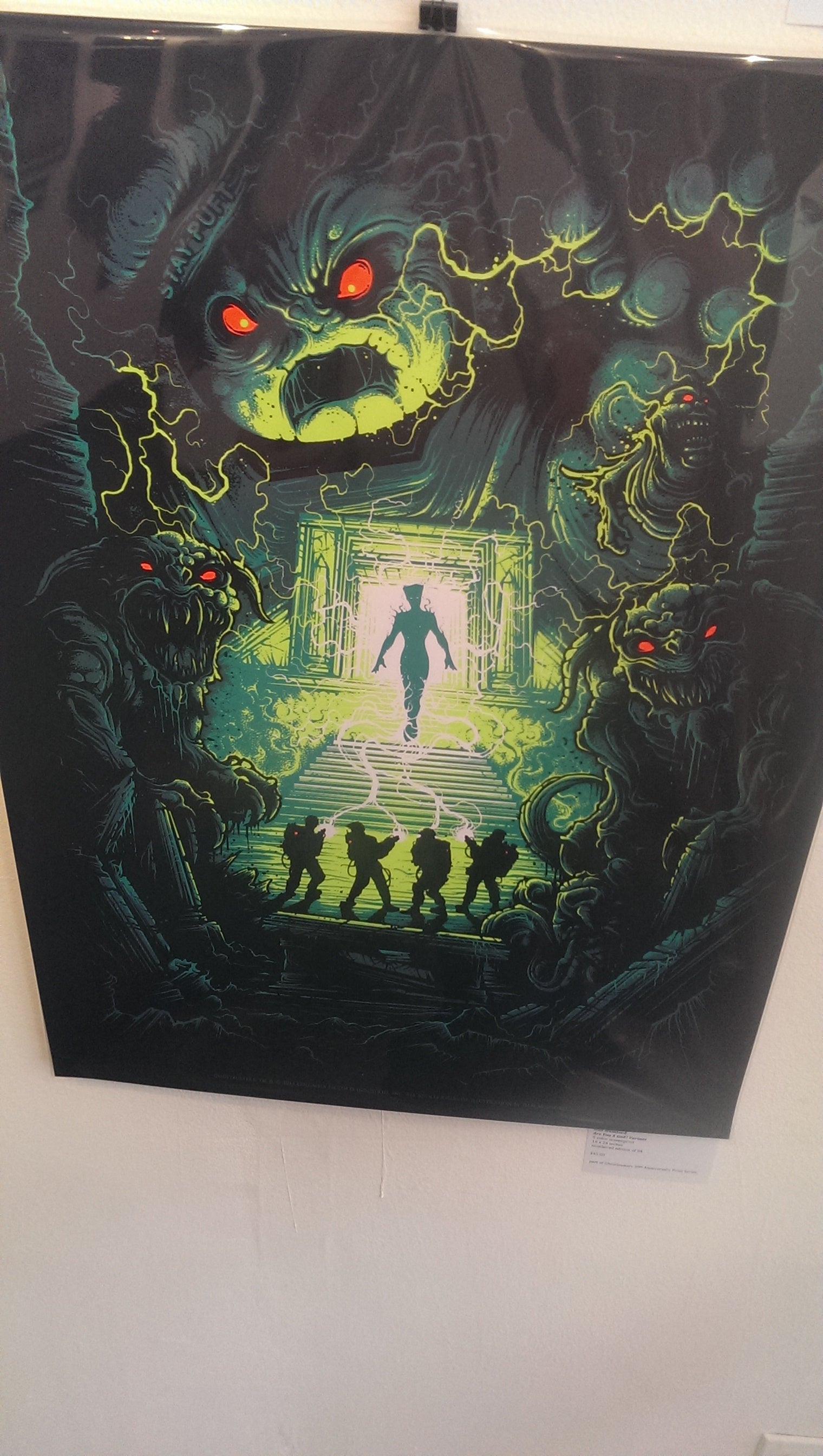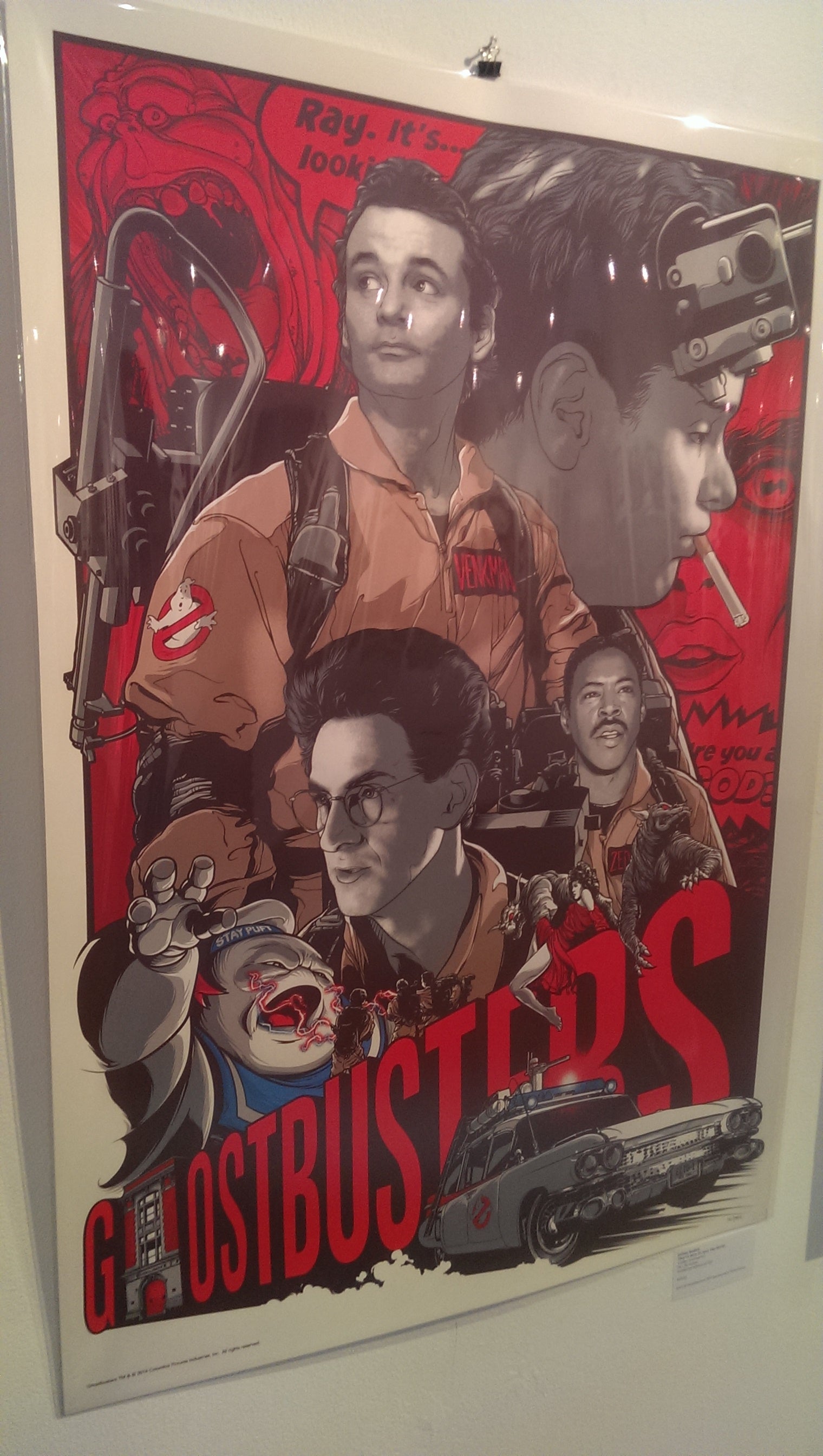 But if you need one more reason to get there, well: It's the only place you're liable to find a black velvet painting of the great Rick Moranis. How can you argue with that?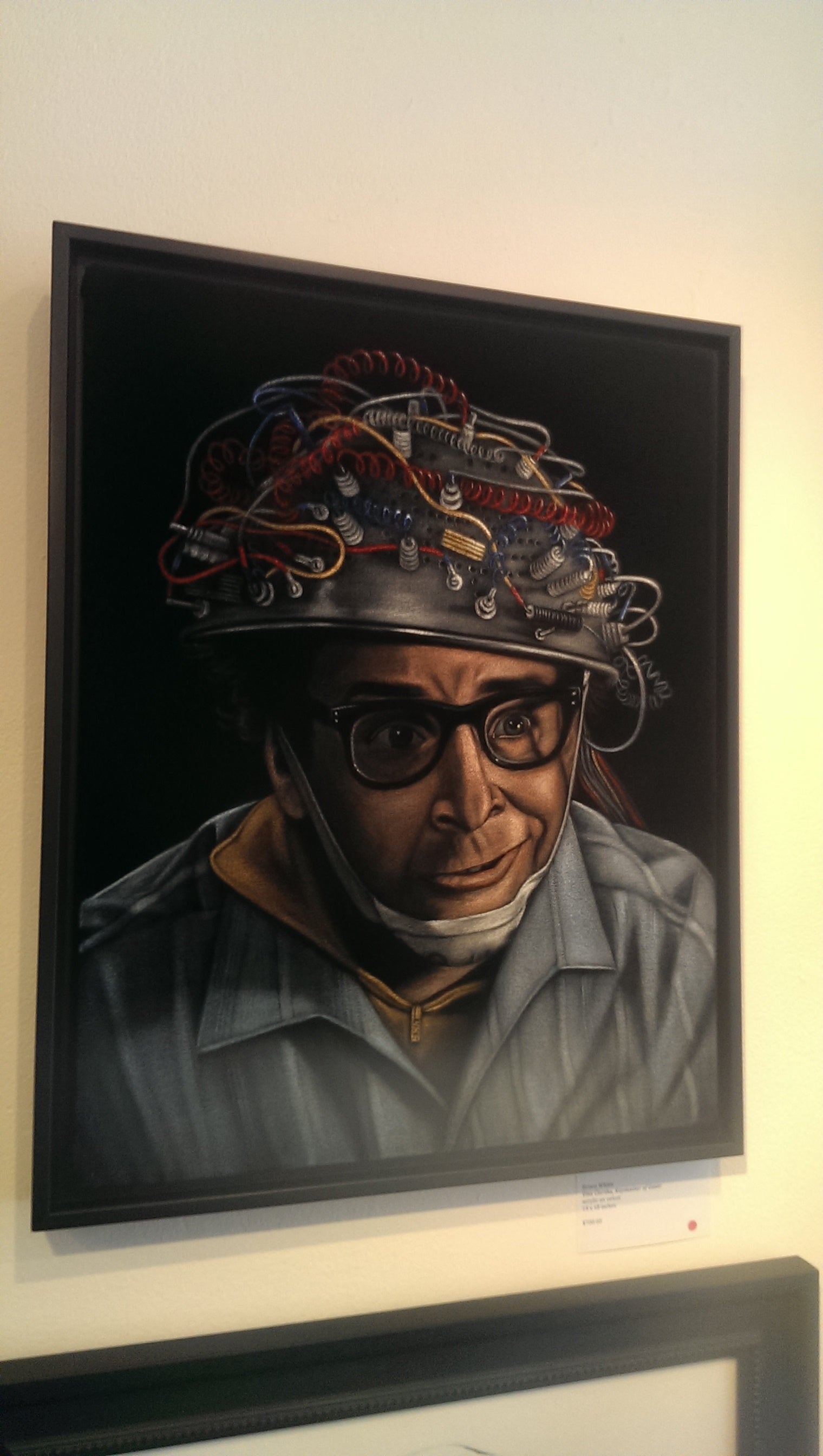 Photo by JD Hancock/Flickr (CC BY 2.0)