If you saw Frozen last year, you know the movie isn't so much about princesses with magical powers as it is about the importance of family and the complicated relationships between sisters. (Or at least, that's how I interpreted it, as someone with a similarly complicated relationship with my own sister.)
But as it turns out, we were all wrong about Frozen. It's not so much about the transformative power of sisterhood and familial love, as it is about siblings touching boobs together. That's what I've learned from the "Close Sister Bra," an unofficial Frozen-inspired bra that changes color when it touches another bra, according to Styleite.
Designed by the Japanese intimates manufacturer Triumph, the Close Sister Bra is made of electronic paper, so when it comes into contact with another Close Sister Bra, it'll change patterns, transforming from a light blue snowflake design to a dark, twinkling, starry night theme. (So you can transition from a casual daytime look to more formal eveningwear? I don't even know.)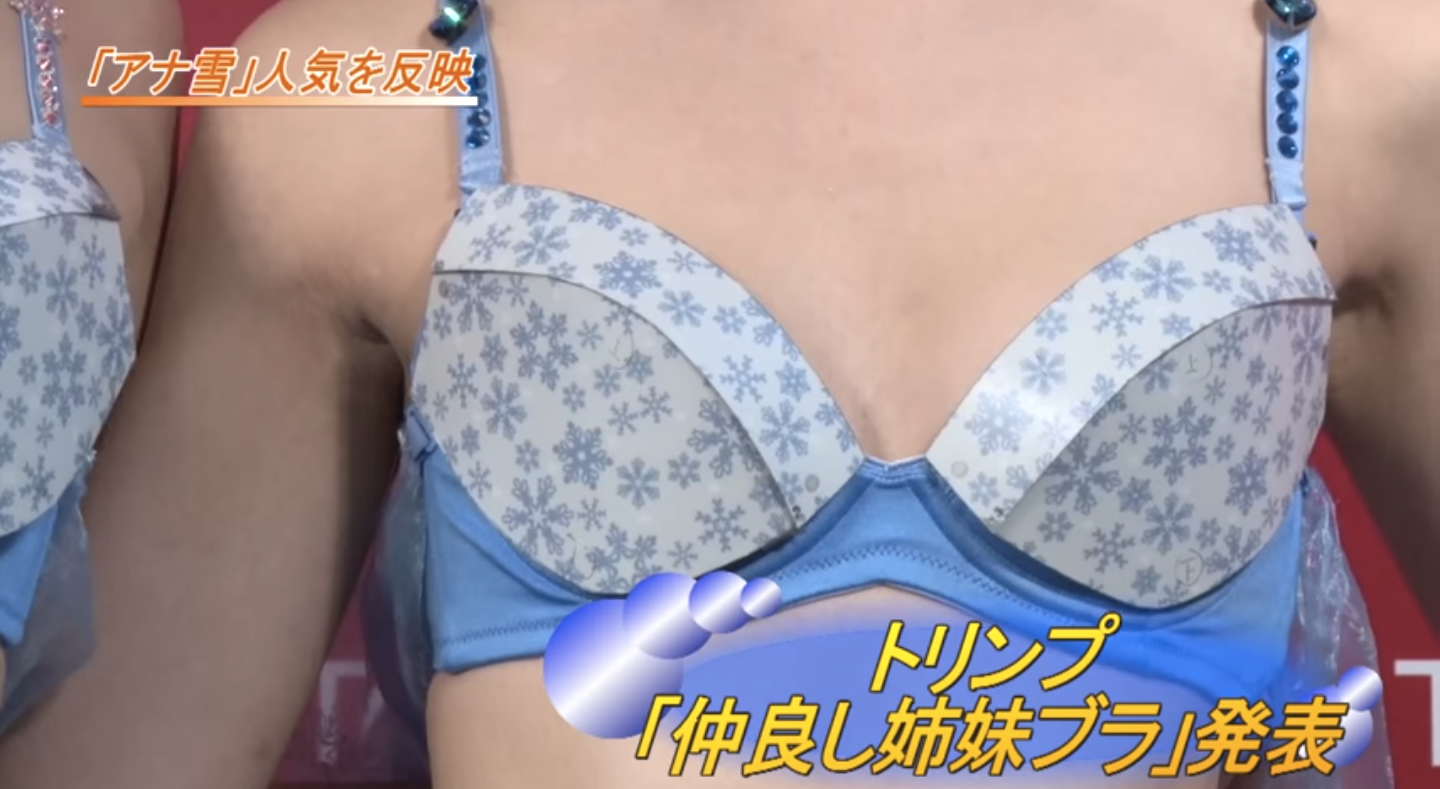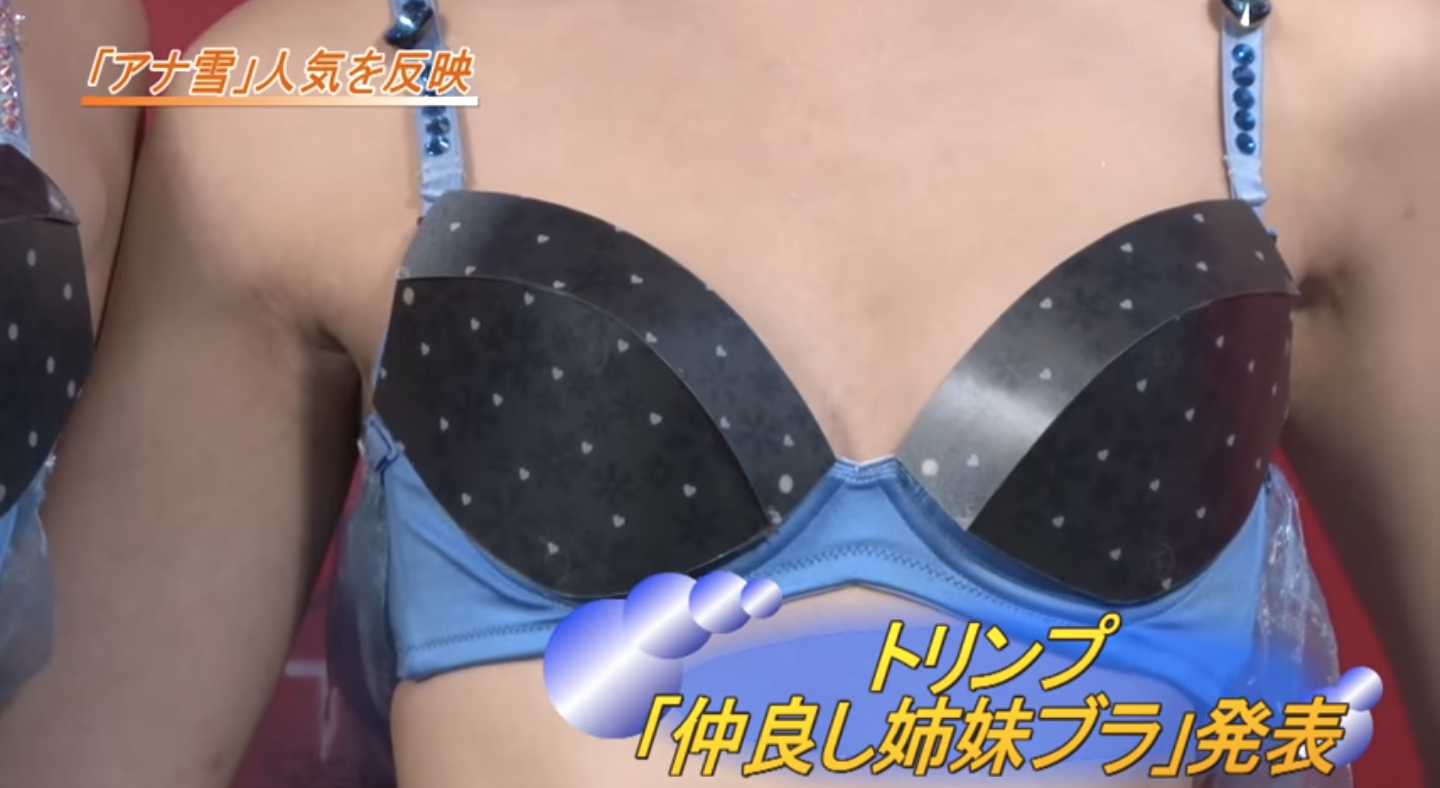 Screenshots via Kyodo News/YouTube
If you're really going for an Arendelle Village Tramp look, the bra also comes with heart-shaped pad inserts so you can enhance your cleavage. And perhaps most creepily of all, the bra comes in two sizes: "Big Sister" and "Little Sister."
At this point, you might be wondering: "Wait, I have a kid at home, so I've seen Frozen approximately 4,700 times, and at no point do I remember the two main characters bumping titties together. Maybe these bras have nothing to do with Frozen, and the winter theme is just a coincidence? Maybe? I hope?"
Well, we hate to burst your bubble, but while Triumph hasn't explicitly stated that the Close Sister Bras are inspired by the Disney movie (presumably out of fear of being targeted by the notoriously litigious Disney company), it's pretty clear there's a connection between the two. In a statement about the inspiration behind the Close Sister Bra, the company said "The depictions, in movies and the like, of sisters helping each other and becoming more confident, have moved all of Japan." (It's true.)
Luckily, the Close Sister Bra is only for exhibition purposes, and won't actually be sold in Japan. So if you're looking for a way for you and your sister to help each other and become more confident that involves shirtlessly slamming your boobies together, you'll have to look elsewhere.
H/T Styleite | Screengrab via Kyoto News/YouTube