The difficulty women have finding fandom fashion isn't limited to the U.S. Nathanaël Ghisalberti learned it's a problem in France, too, when a friend told him she was jealous of his huge comic-print T-shirt collection.
While he had so many, she could only find classic logo tank tops, simple shirts that weren't cut to fit her well, and girly, glittery shirts. That's when Ghisalberti thought about trying to fulfill this need and launched a crowdfunding campaign in France earlier this year to create tank tops inspired by DC Comics' Batman and Wonder Woman.
The campaign was a success, allowing Ghisalberti to create three tops, and now he's turning his attention to Marvel in the hopes of expanding. He wants to reach women around the world with a new international campaign on IndieGoGo.
"I would like to empower people and especially women with what they wear with this project because I do feel great when I wear a geek tee … I was astounded when I started to look for geeky clothing on the Internet and realized that ladies were often forgotten by the big guys leading the industry," Ghisalberti told the Daily Dot.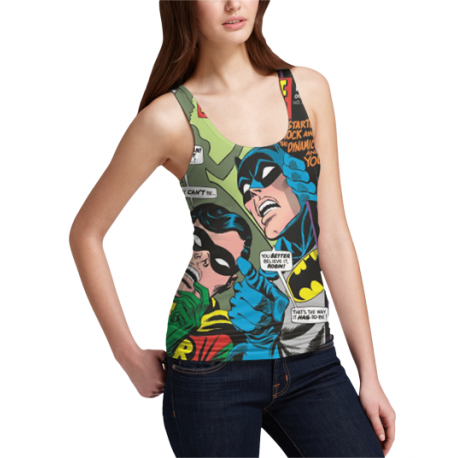 His crowdfunded project is located in Paris and called What Heroes Wear. He doesn't have a background in design or fashion, but is learning as he works.
"I'm just a comic fan who thought that what was done with comics wasn't up to what it should be. This whole project started from a consumer point of view where I myself was looking for nice T-shirts but couldn't find original ones—because after a while, the squared design on a tee is kind of boring—and it happened to be the same for some lady friends of mine," he said.
For someone who has little experience in fashion, it's impressive that Ghisalberti has received approval for his designs directly from the comic book companies. The key was finding a helpful manufacturer.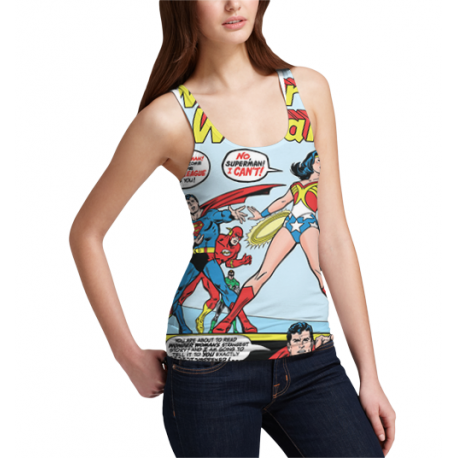 "I contacted Warner Bros. who owns the rights to DC Comics, explained to them about my project with a plan and vision of where I wanted to go and they agreed to give me the address of a few manufacturers they usually work with, with whom I dealt with the technical aspects of the final products I wanted to make," he explained.
As a result, approval for the final designs wasn't hard to obtain. His manufacturer also works with Marvel, which came in handy for this current project. Marvel helped provide him with designs and contacted Disney to see what was and wasn't possible.
Ghisalberti's first campaign raised € 7,170 ($9,747 U.S.), more than 100 percent of his initial goal. He called it a small success compared to the huge Kickstarter campaigns in the U.S., but a pretty good one for a French campaign. In France, he said, "people are not as aware about crowdfunding." This second funding effort hasn't been as successful according to Ghisalberti. Launched May 26, it has so far only raised 22 percent of its €5 000 ($6,797 U.S.) goal.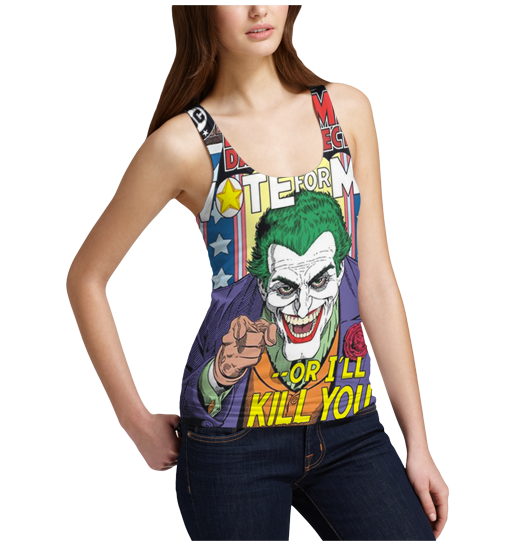 Ghisalberti thinks it might be struggling in part because the shirt is the same cut as the previous campaign and there has been a growing variety of options when it comes to geek fashion for women.
Online retailer Her Universe just released a Marvel collection last week and Hot Topic has increased its pop culture options for women over the years. Collections have appeared at Wet Seal and Forever 21 while startups have emerged to help fill geek fashion gaps. Shipping these products internationally comes at a price. Even purchasing from outlets without international shipping costs like Australian-based retailer Black Milk Clothing is expensive, because their online products often sell for more than the cost of picking up a top at the nearest store.
Ghisalberti's friend and other girls still feel their options are limited both in local retail and shipping to France.
"Until Primark's Marvel collection of this Spring/Summer and H&M's Batman leggings from this year, there weren't many pieces of clothing for geek girls to buy, and when there were, it was pretty much guys T-shirts. There is a French brand for men called Celio that, once a year, picks a geek subject usually linked to a big theater hit, and does one series of a few tees, so my friend would actually go in a shop and buy a XS size for her," he said.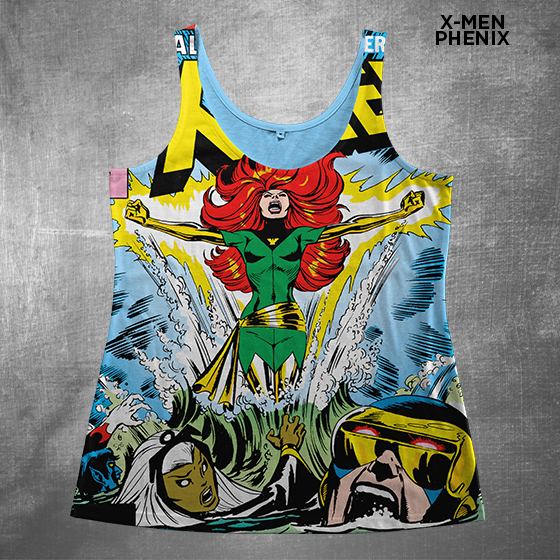 Image via What Heroes Wear/IndieGoGo
Ghisalberti is hoping to change this not just by selling shirts from his campaigns online but by getting them in shops. His DC tanks were actually featured in a few French fashion stores and on the runways of some fashion shows.
"The ultimate goal I would like to be able to reach with this project is to make everyday clothes inspired from geek cultures and comics superheroes like an actual fashion brand but with a geek touch. The question could be: If Batman was an everyday man living in Paris, what jacket would he be wearing that would be inspired from the amazing costumes designed in the comics or for the movies? If Magneto was a woman, what would her high heels look like? What would Storm's backpack look like?" he told the Daily Dot.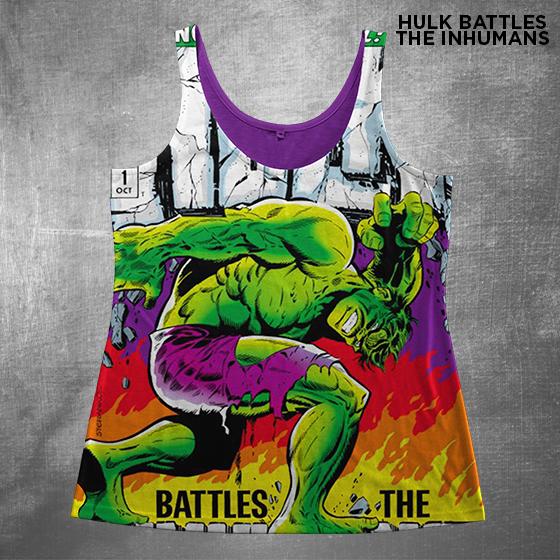 Image via What Heroes Wear/IndieGoGo
It's not just superhero comics Ghisalberti hopes to offer fashion options for either. He said a lot of people in France particularly enjoy anime and manga, and many brands haven't tried making clothing themed from them yet. Since his goal is to build a brand offering geek-inspired clothes, he's open to creating fashion from any fictional world that is graphically interesting and inspiring.
"I want details in every piece of clothing that makes people smile and I want quality clothing that you will keep for a while. I want geeks to proudly wear smashing clothing that they can wear with their everyday outfit," he said. "I have a lot of projects in mind, I just hope I'll have the opportunity to make everything happen!"
Ghisalberti already has his eyes on the future and is planning to run a third campaign in October focusing on cuts for both men and women. The current IndieGoGo campaign ends July 20.
Photos via Nathanaël Ghisalberti and WhatHeroesWear.com