Another Fortnite Twitch Prime pack is almost here, according to a new leak. Fortnite's Twitch Prime packs are usually military-themed collections of in-game cosmetics, like character and glider skins. Players can only get them by being a Twitch Prime subscriber.
Twitch Prime is included in the Amazon Prime program, which is $99 a year or $10.99 monthly.
Turns out the new cosmetics in the third pack have been sitting in front of us all along. Fans got a look at upcoming cosmetics in the recent v5.1 patch, but it was the green robotic skin that was meant to be listed as the Twitch Prime deal.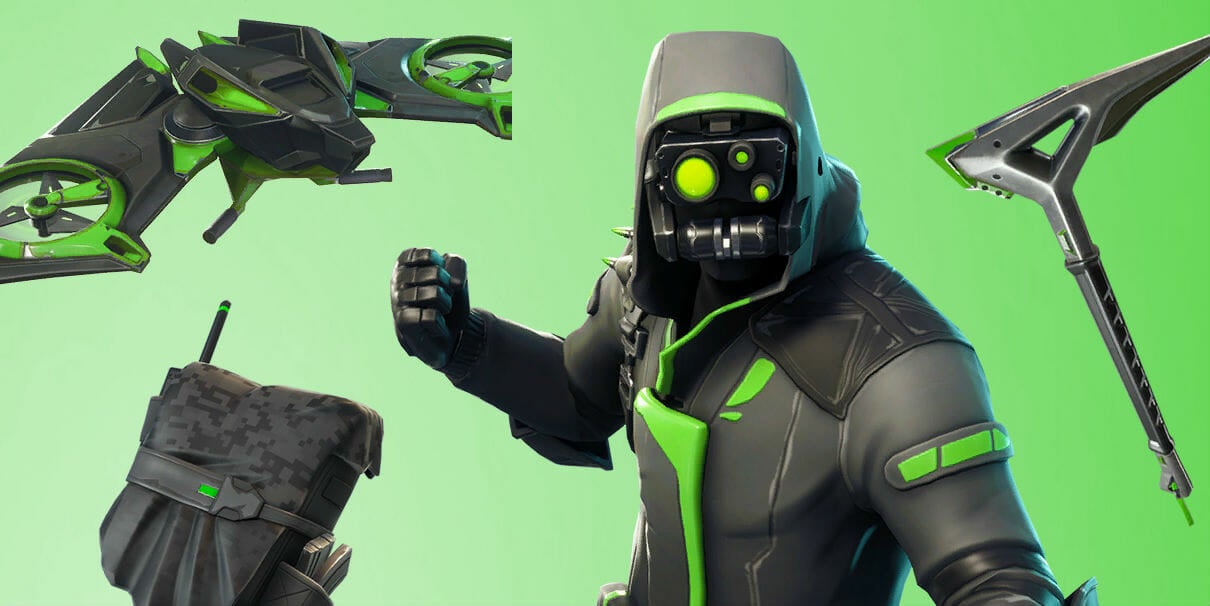 The pack includes a skin called "Archetype," the "Caliper" pickaxe, the "Servo" glider, and the "Paradigm" back bling, which you can see in the image. It makes sense in the end that these were part of the Twitch Prime pack, as they have little similarity to season 5's historical and summer themes. Plus, every previous pack was military-themed.
This is all according to noted Fortnite leaker "Fortrisen," who divulged details Monday.
Players can get this skin by subscribing to Twitch Prime, which gets subscribers some free games every few weeks and free in-game loot for games like PlayerUnknown's Battlegrounds and Overwatch. Subscribers also get the benefit of no ads on Twitch, special chatroom badges, and certain discounts on game pre-orders.
There's no confirmation of when this pack will drop, though, so be aware. The second Prime pack ended on July 11, and it may not be long before the third pack is dropped.
H/T IGN