We've had quite a few ups and downs with the strangely addictive Flappy Bird, and not just in the game itself. Creator Dong Nguyen pulled the app, all but disowning his work, which led to some crazy eBay listings, an inevitable parody featuring doge, and a discussion of racism in gaming culture. Now we have a massively multiplayer online version. 
Don't worry, it's not a mashup with World of Warcraft. Just type in a username, ready a finger over your keyboard's up arrow, and try to navigate those pesky pipes while a few hundred other people (tallied above) do the same. I've never been much good at any incarnation of Flappy Bird, so it's nice to see so many people fail miserably alongside me.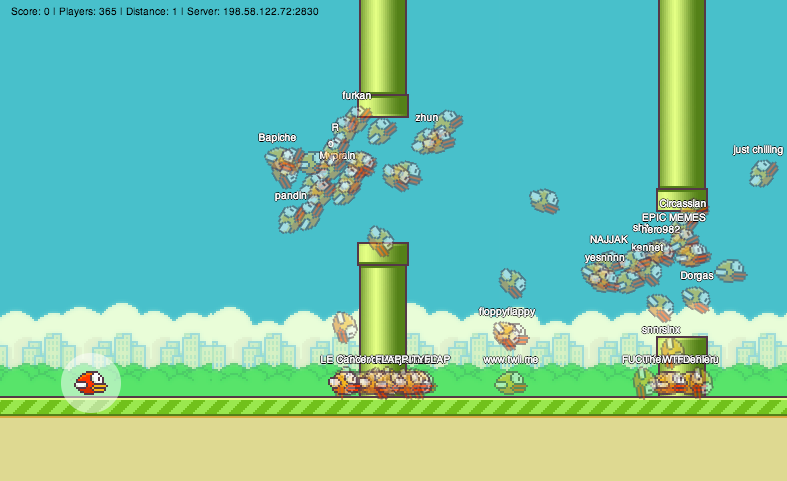 A fantastic concept all around, though I'll never get any better at flapping while I'm distracted by all these great handles, from "just chilling" to "EPIC MEMES" to the guy who's clearly just advertising his own website. But also, if you get lucky, the game will glitch out in such a way that the other players appear to zoom in a straight line instead of doing that familiar bouncy move. Anyway, have at it before the server crashes.
Photo via flapmmo.com