Despite the public conversation about sexism and abuse in Hollywood, alleged abuser Johnny Depp remains front and center in the next Harry Potter movie.
Many fans hoped that Warner Bros. would recast his role as Grindelwald, distancing the franchise from Depp's domestic abuse allegations. Instead, it looks like he'll have a more prominent part in the sequel to Fantastic Beasts. The film is now titled Fantastic Beasts: The Crimes of Grindelwald, and Depp appears in the first official photo of the main cast.
Reactions to Pottermore's Twitter post on the announcement are notably crowded with fans expressing their dissent.
In 2016, Depp's ex-wife Amber Heard reported the actor was physically violent toward her, and she shared photos of bruises on her face during divorce proceedings. The Los Angeles Police Department didn't file charges after responding to an incident at the couple's home, but Heard was granted a temporary restraining order and later won a $7 million divorce settlement. Heard announced she would donate the sum to charity, though many still accused her of being a "gold digger" and other misogynistic insults. Fans worry that by keeping Johnny Depp in Fantastic Beasts, Warner Bros. is supporting the rehabilitation of his public image and positioning him as a worthy figurehead for a children's franchise.
Across the entertainment industry, actors and creators are being investigated and fired due to accusations of harassment or abuse. Most prominently, Ridley Scott re-shot parts of an upcoming movie to replace Kevin Spacey with Christopher Plummer. Scott's film comes out next month, and The Crimes of Grindelwald comes out in November 2018, so Warner Bros. had plenty of time to recast Depp's role.
It would even be incredibly easy to explain Depp's replacement. Depp only appeared in a couple of scenes of the first movie, because Grindelwald spent most of the time disguised as Percival Graves (Colin Farrell). It wouldn't be hard to give a magical explanation for a new actor, with Grindelwald shape-shifting to use another face. Instead, Warner Bros. kept Depp despite the widespread backlash, suggesting that he'll return for later movies. After all, Grindelwald is the main villain of the franchise, sharing a tumultuous relationship with Dumbledore (Jude Law).
Depp's fans argue he was never convicted of a crime. But then again, neither were Kevin Spacey, Ed Westwick, Louis C.K., Brett Ratner, or any number of powerful men accused of rape, harassment, and abuse who are currently facing professional repercussions.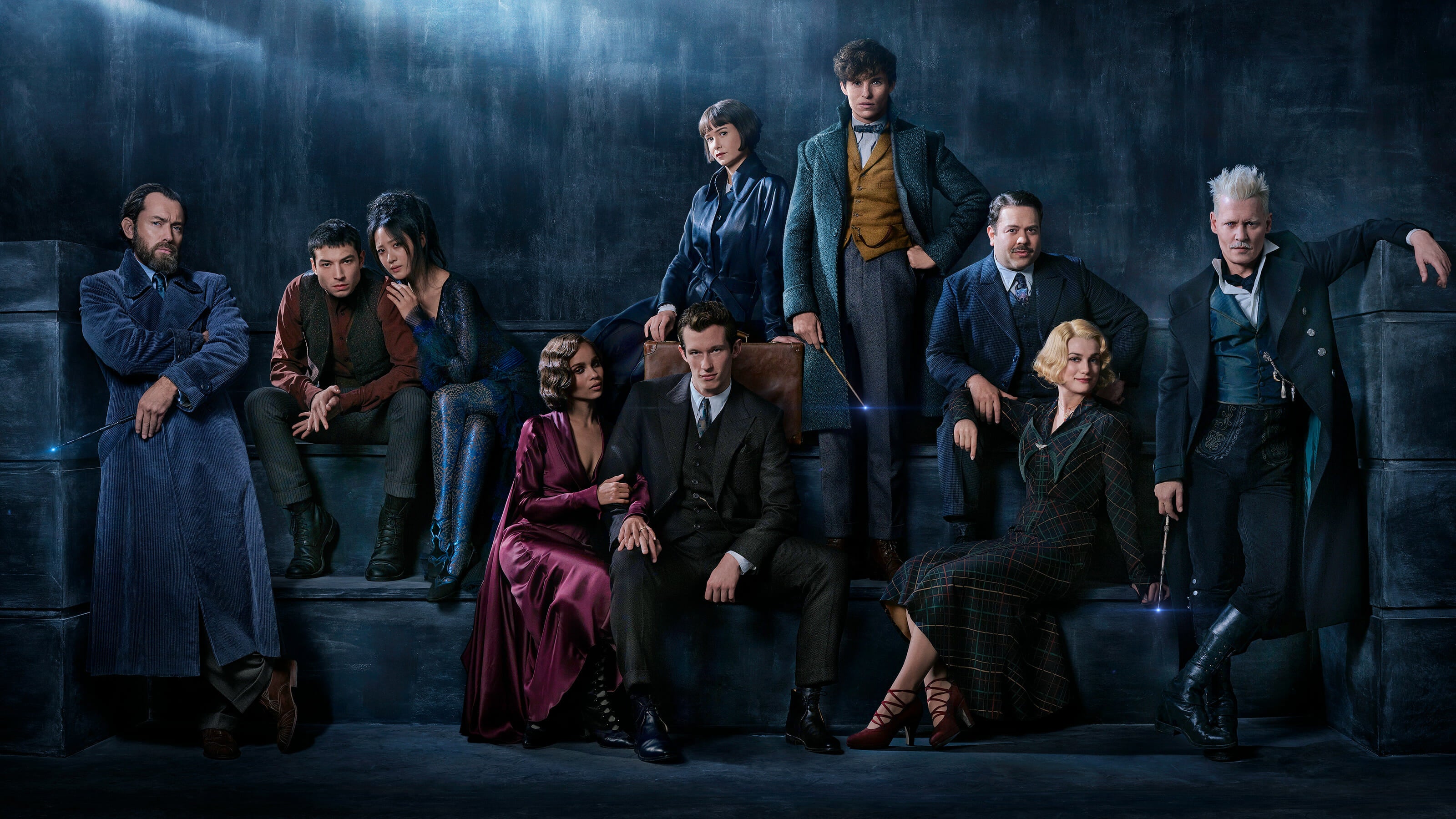 This whole case is public knowledge and Depp's presence in the first movie similarly caused an outcry. In November 2017, the situation feels even more uncomfortable. Hollywood is in the midst of a cultural upheaval, and by supporting Johnny Depp, some parts of Harry Potter fandom worry Warner Bros. is choosing the wrong side of a very public moral debate.