The thousands of people attending video game convention PAX (Penny Arcade Expo) in Seattle this weekend probably won't be seeing their favorite heroines like this.
A new project for Canada's game festival Gamercamp called "Double Flawless" is combining iconic female characters with high-end fashion. The festival's co-founder, Jaime Woo, came up with the idea when he read a blog exploring the fashion of Mad Men and what it revealed about the characters. He felt there was no way to perform the same analysis for video game characters, who are usually only seen in their hero attire. To explore what these characters might wear in their everyday lives, Woo asked fashion illustrator Danielle Meder to reinterpret five characters through the fashion lens. 
While not a gamer, Meder said on her blog that she did a lot of research and found many similarities between games and fashion. To her, they are both spaces where people realize dreams and act out fantasies.
"They're both idealized universes full of strange characters, hierarchical in nature. Both are based on different notions of status; in one world, power is conferred by violence and skill, in the other, by snobbery and creativity," Meder wrote. "Just because fashion is perceived as 'female' does not make it any better or fairer than 'male' video games. The two are in many ways, more similar than dissimilar. Not the least is the way they are both demonized as a corruptor of youth."
For each character, Meder chose a real-life designer collection and style icon as inspiration for their looks.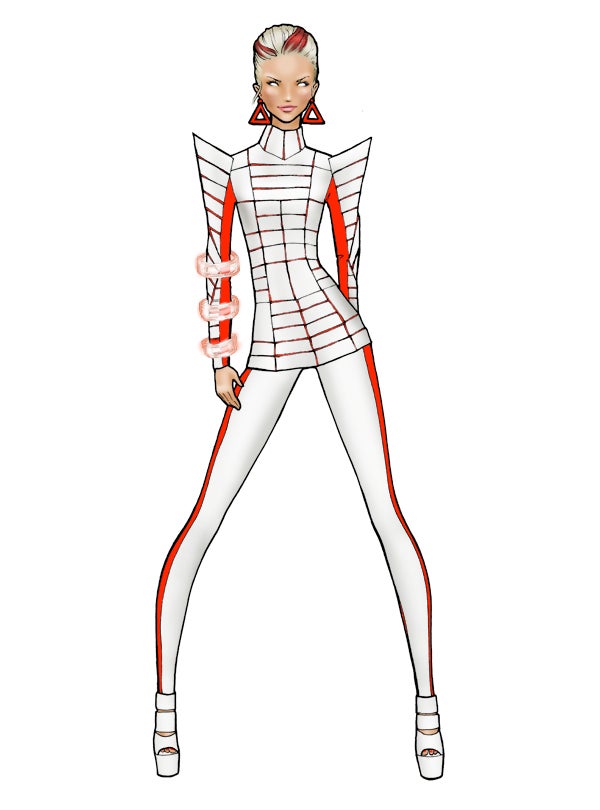 Meder's look for Commander Shepard from Bioware's Mass Effect series is inspired by artist and style icon Daphne Guinness. Meder wrote that she chose Guinness "because she champions individuality over 'robotic' sameness (paralleling Shepard's mission), while at the same time affecting costumes that are aggressive and strong." The collection she chose was Gareth Pugh's Spring 2009, which included a series of armor-like outfits.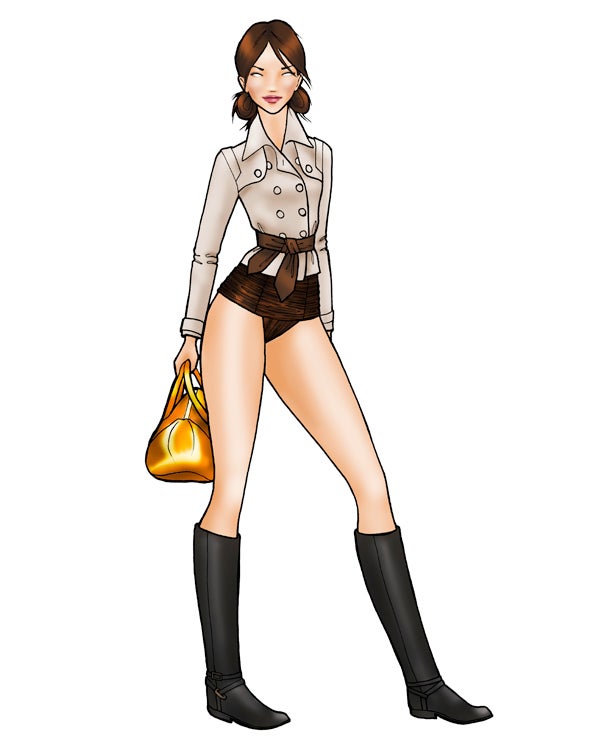 Meder took Street Fighter warrior Chun-Li's style away from traditional to reflect more modern Chinese fashion, which is more "hyper-feminine, wealth-driven and yet also understated." Her collection was Burberry Prosum's Spring 2013, since its booty shorts would accommodate the character's high kicks. Stylish and practical! 
Meder chose actress Anne Hathaway as the character's style icon, due to the actress's popularity with Chinese media.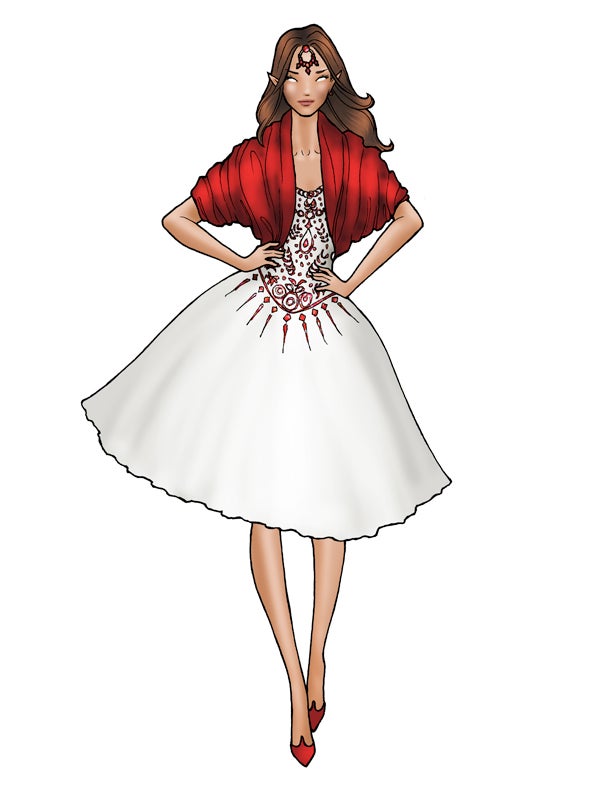 It's fitting that the icon for The Legend of Zelda's princess is also royalty. Kate Middleton, the Duchess of Cambridge, who Meder calls "the ultimate fashion princess of our times," was used for Zelda's new look. Since Kate often wears Alexander McQueen, his Fall 2008 collection also played a part in Zelda's reinterpretation. Of the choice, Meder wrote "McQueen's clothing plays on ideas of female submission and corrupted power which I think makes it suitable for a permanently kidnapped heroine."
Giving Tomb Raider's Lara Croft a broad-brimmed hat does a good job of recalling her role as an adventuring archaeologist. Meder chose Sienna Miller as Croft's style icon because she feels they share a sense of playing down their wealthy backgrounds. Here, she was inspired by Saint Laurent Paris Spring 2013 collection by Hedi Slimane, due to its similar feel of rich girls rejecting their privilege to dress more like people you might actually see on the street.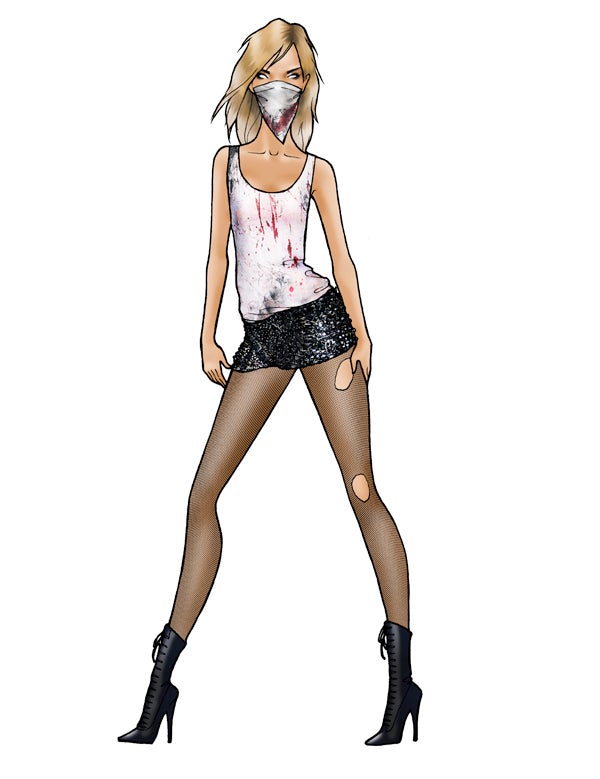 Lindsay Lohan as a style icon may seem like an odd choice, but Meder felt her dishevelled, scattershot fashions were a perfect fit for the "unhinged aspect" of Mortal Kombat assassin Mileena. Similar feelings led to Meder choosing the Balmain Spring 2011 collection and its "outrageous tastelessness" for Mileena's new style.
While all the reinterpretations are interesting, there have been a few concerns about the designs. Does re-imagining these characters as fashion icons take away any of their heroic power?
Meder told Wired.co.uk people may think this because culture has programmed many to see "girly" things as inferior. Having this conversation, of course, is part of the point of the project, which aims to counter "the narrow views of sexuality and gender so pervasive in videogame culture" according to the Gamercamp website.
These are also only the first versions drawn by Meder, so the looks may change before the project debuts at the November festival.
H/T CBCNews | Illustrations via FinalFashion.ca