For a show that many viewers originally assumed was a typical NBC crime drama, Hannibal has received an impressive amount of critical acclaim—particularly for its set design and art direction.
Written and produced by Bryan Fuller, creator of the similarly stylish Pushing Daisies, Hannibal has already attracted an adoring fanbase of viewers who lovingly dissect every frame for hidden meaning. From entire sets that reference The Shining to color-coded costuming choices, Hannibal is designed to within an inch of its life. Even the show's food designer has a popular blog, where the symbolism of each of Hannibal's meals is helpfully explained.
One fannibal is taking her obsession with the show's food design one step further, by creating miniature models of some of Hannibal's iconic dishes. Take a look at these slices of what Hannibal ominously referred to as "loin" (no meat specified, obviously):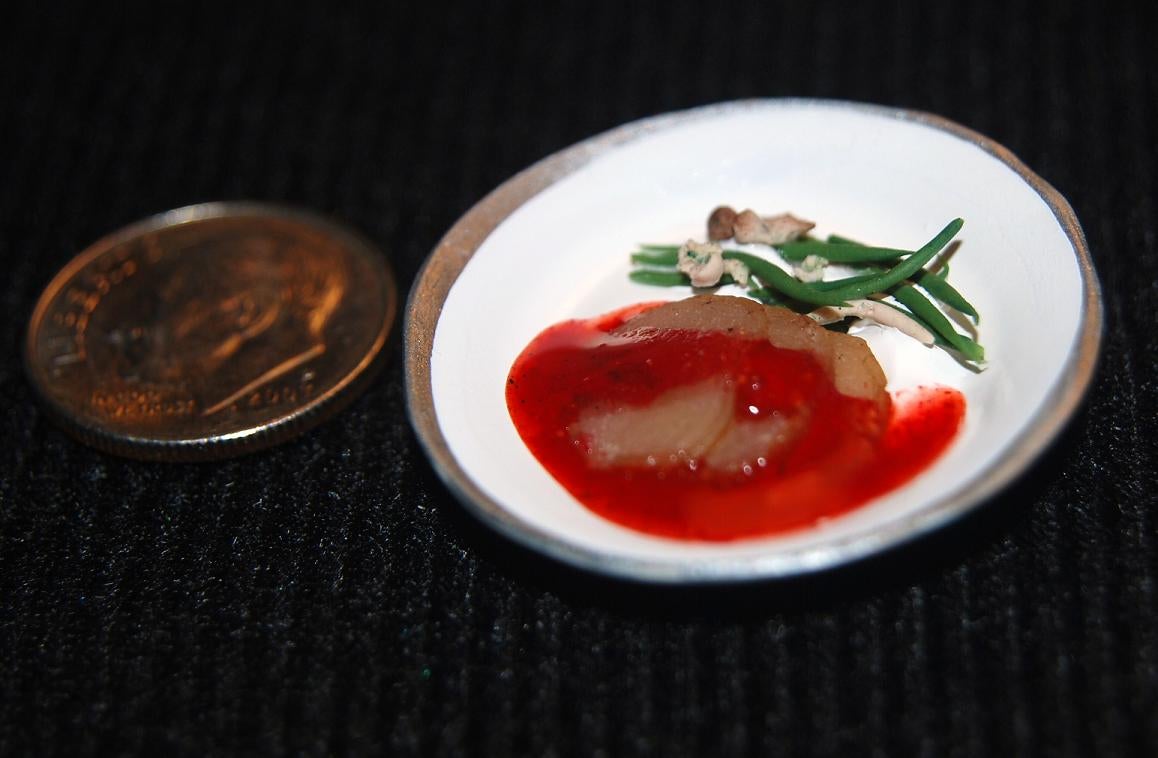 The show's food designer even included diagrams of the human body in her explanation of this particular dish, to illustrate just which muscle would have been used for a cannibal's version of the meal. Don't worry, the real thing was actually created using veal.
Here's a slightly less appetizing option: lamb tongues, which in the original show were purposefully designed to look slightly bigger than real lamb so they could resemble the tongues of human children. Yuck. Although the miniature version is certainly impressive. According to hannibalminiature's Tumblr blog, that origami lotus had to be folded using tweezers and a needle.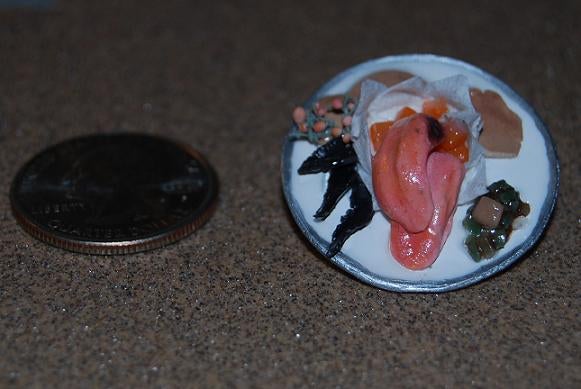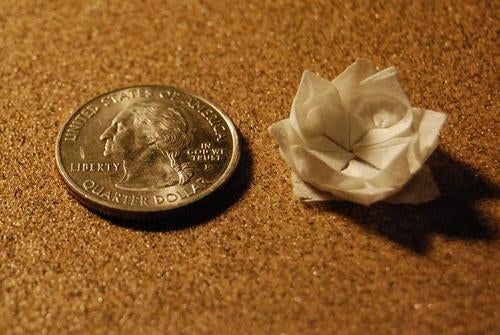 Speaking to the Daily Dot on Tumblr, Kitty, the miniaturist between the Hannibal models, explained that the process is relatively "simple." She recreates the food in polymer clay, bakes it hard, and then paints everything to recreate the texture of the original meal. Kitty already made dollhouse miniatures as a hobby, and Hannibal's food is a kind of test case for building equally detailed scale models of Hannibal's kitchen and dining room, including props like cookbooks.
It seems fitting that the incredible attention to detail in Hannibal should inspire such an unusual fanwork. Hannibal has its own cosplayers and fanfic writers like any other fandom, but as far as we know, this is the first time a TV show has motivated someone to create coin-sized copies of what the characters ate for dinner.
Photos via hannibalminiature/Tumblr