Tumblr's new Year in Review celebrates the most popular viral posts in a variety of categories across the social network. 
The blog displays as a series of topics under which Tumblr has gathered what it claims are the most reblogged Tumblr posts and tags of the year for topics ranging from architecture to video games. And it will be adding even more new categories daily through the end of 2013.
So far what's there is fascinating—but incomplete. The "Art" category and others currently only list the most popular tags, rather than the most popular posts. Tumblr will be revealing the most popular post in each category one day at a time, so artists wanting to see the most popular paintings on Tumblr may be waiting a bit longer. 
Meanwhile, the listing of most popular topics is a huge resource for fans—now we finally have proof of our long-held suspicions that Benedict Cumberbatch and Jennifer Lawrence are the king and queen of Tumblr. 
But who knew Supernatural heartthrob Jensen Ackles would be the surprise dark horse behind Cumberbatch, or that media darling Tom Hiddleston doesn't even rank in this year's top 5 of most reblogged actors? (Perhaps if Tumblr had added "Loki" to the mix…)
The topics seem carefully selected—not that there's anything wrong with that—and the "News" category is especially entertaining because Tumblr's irreverence gives topics like the government shutdown and other important 2013 milestones a humorous edge. And Tumblr's list of the year's Most Viral blogs prove that the single-serving Tumblr is still alive and well, serving up brilliance like Drake-ing Bad and Buzzfeed Without GIFs. And remember Sports Balls Replaced With Cats?
Apparently Tumblr Radar really likes Beyoncé. She shows up twice.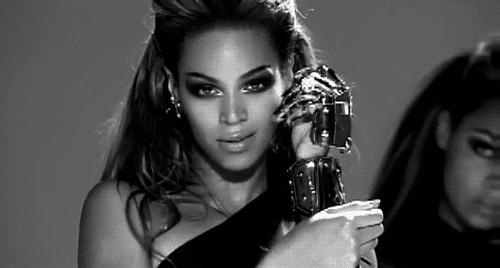 One Direction, whose fandom is the largest on Tumblr, tops the band listing, and Pokémon reigns supreme over our childhoods and our Tumblrs in the subject of gaming. But despite all the buzz given to Free!, the swimming anime, earlier this year, Attack on Titan turned out to be the most popular anime of the year, beating out perennial staples like One Piece and Naruto.


Illustration via deviantART
As for individual posts, by far the best is Tumblr user razzledazzy's surprise letter from President Obama after she was "a shit" who invited him to her graduation. The gorgeous photography of the Hendrix-Jackson wedding also makes a huge splash, as does, quite literally, this gorgeous photo of an under-construction Park Avenue bathroom in the Architecture category.
It's been a big year for Tumblr. Despite being largely written off and misunderstood by the business community as an expensive art project and "a reblog site for 'memes,'" it scored a triumphant $1 billion Yahoo acquisition. But as the year-end review proves, it's also relied heavily on its original art to steer its image away from being a repository for porn GIFs. After scouring much of the NWS content from its site, Tumblr recently controversially tweaked its search and tag functions so that only curated "relevant" content came up in general searches.
That new, freshly scrubbed search list is what Tumblr's year-end tag posts link to. So it follows that the year-end list is both fascinating—who knew Tumblr had such a thing for blueberries?—and a lot like being taken on a personal tour of Disney World by Michael Eisner. You're going to have to dig a little deeper to find the truly weird. Spiders Georg, there's no place for you here—not yet. And we're guessing Tumblr's darker underbelly—like this post advocating the murder of rapists, with over 300,000 reblogs—will yet go untallied.
Perhaps that's part of the point. After all, our moms have Tumblr. So, probably, do some of Yahoo's stockholders. And the White House.
The Year in Review is a great introduction to the dynamic and diverse, often saucy, always creative Tumblr culture that thrives beneath all the dazzling images of rustic European cottages and viral Nic Cage memes. But Tumblr has 27 more days to get to the weird fandom about a serial cannibal.
Illustration by Jason Reed | GIF via Tumblr