The future King of Asgard is already taking over the realm of Comic-Con.
AceMasterHan's 6-year-old son dressed up as Thor for Indiana Comic-Con, and while he may be short of stature, he already made quite a big impression on the other superheroes and cosplayers who descended onto the main floor.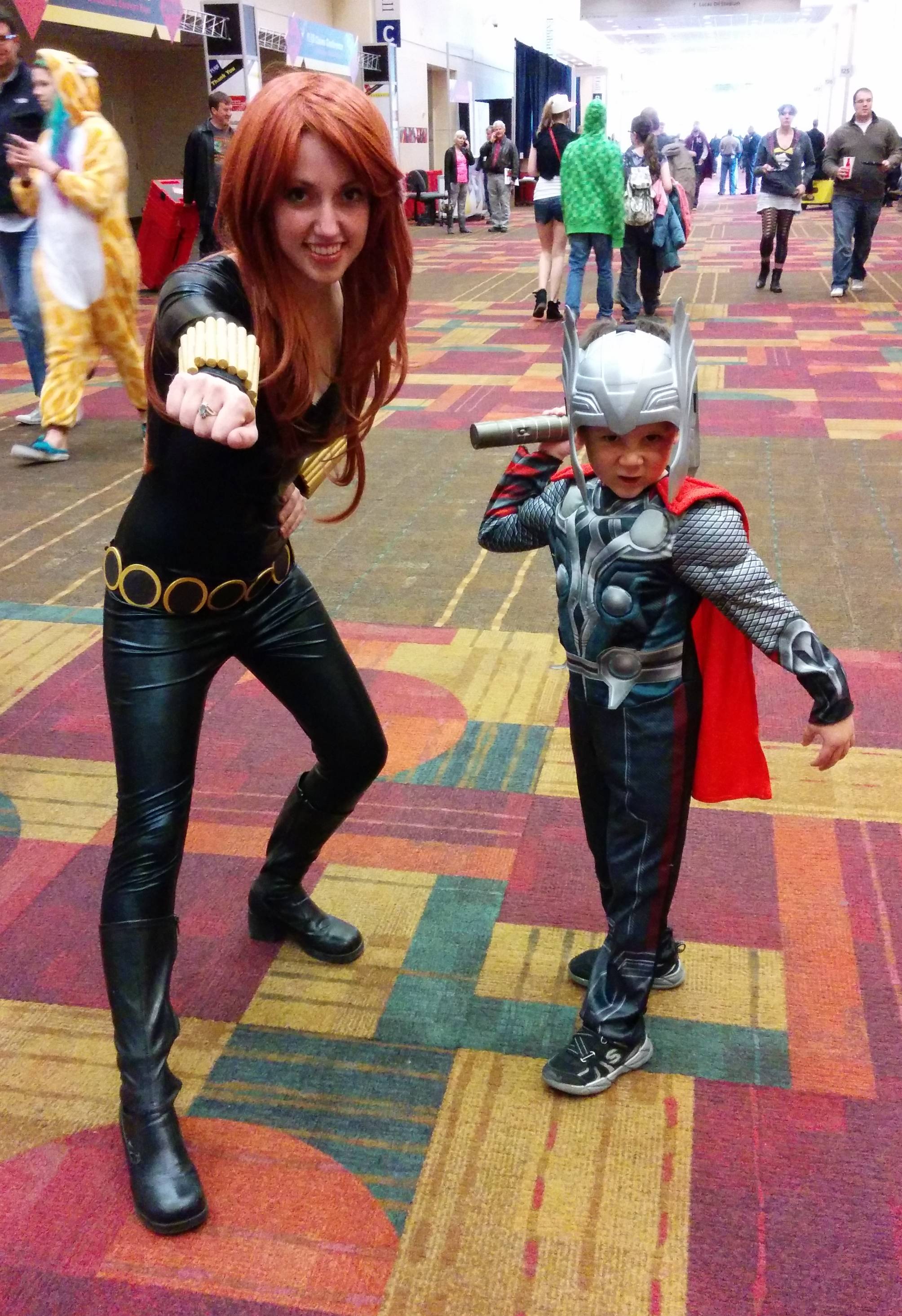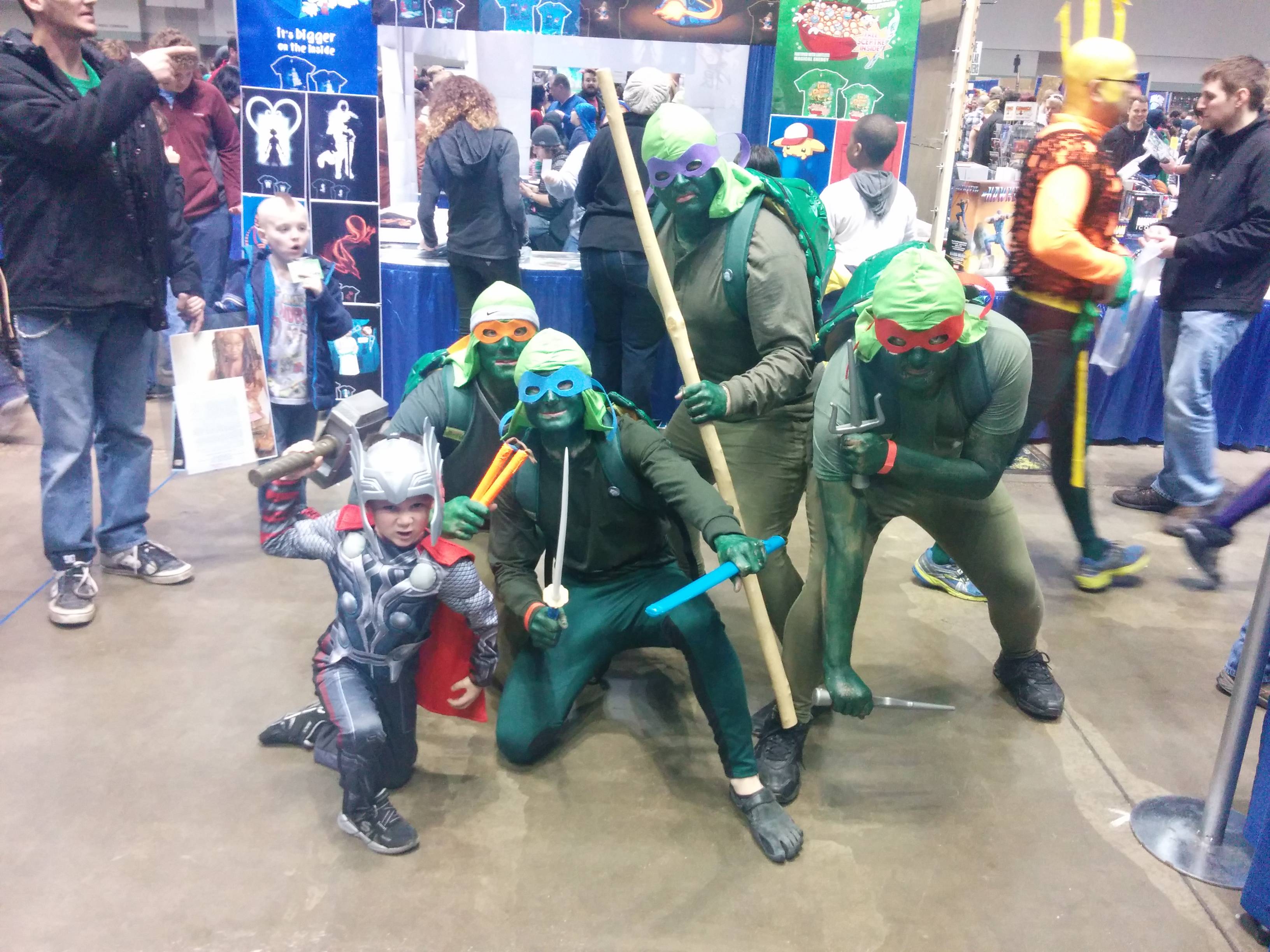 There may have been other Thors at Comic-Con, but this one embodied the good nature of the Norse god when he's not losing his temper—and he could probably easily pass for a younger version of Thor.
And having Mjolnir doesn't hurt, either, although it might crush some to learn that their own heroes weren't worthy to carry it.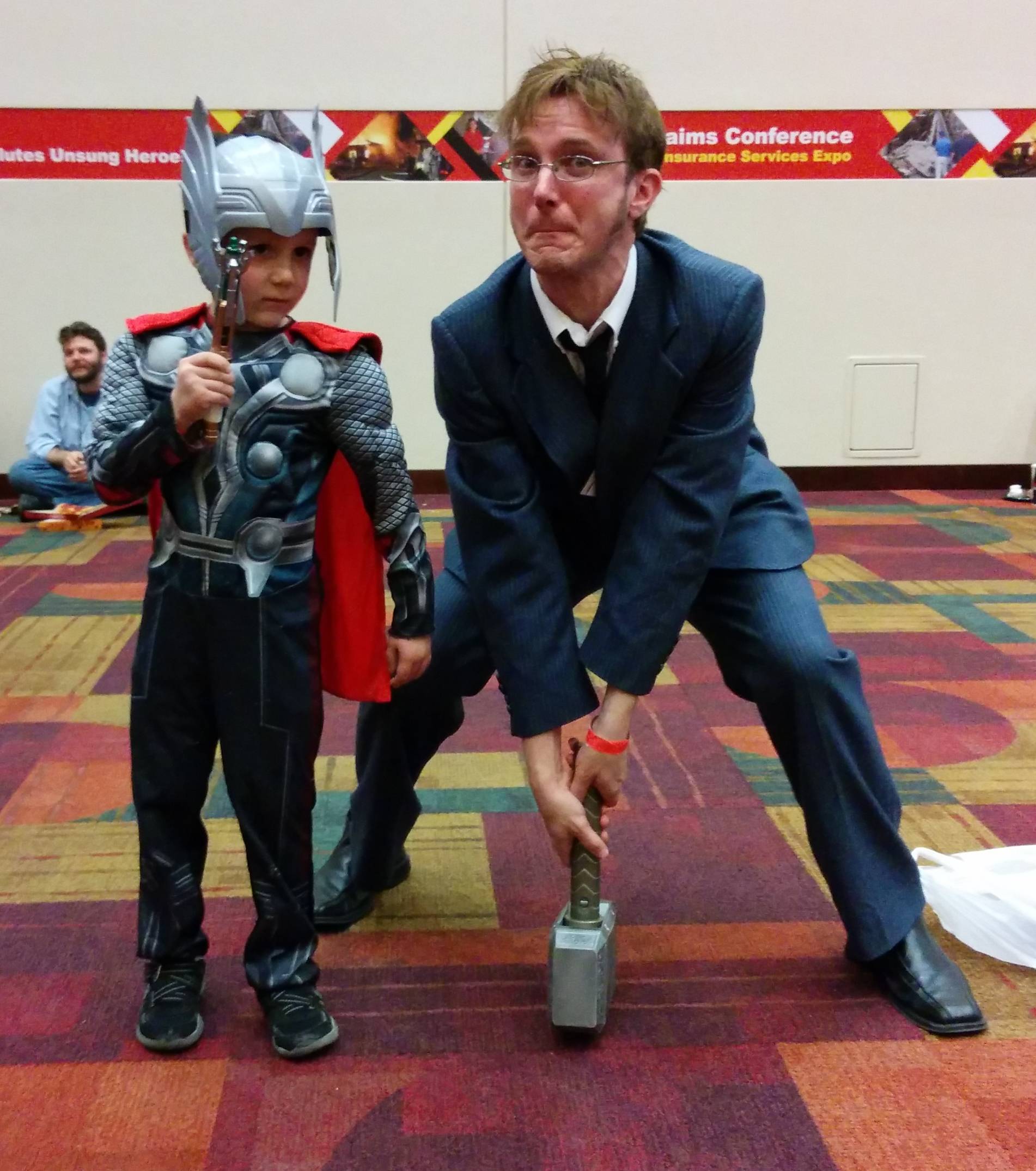 Thor's dad, who posted the photos to Reddit's r/pics in an attempt to find the cosplayers in the photos, noted that his son loved to see all of the costumes, and allowed Superman to stay in one of the photos, even though the two characters aren't in the same universe.
"While I generally agree with this statement I wasn't going to tell my 6 year old that he couldn't have a picture with Superman because they aren't in the same universe," AceMasterHan wrote. "Being a good Dad > being a good geek."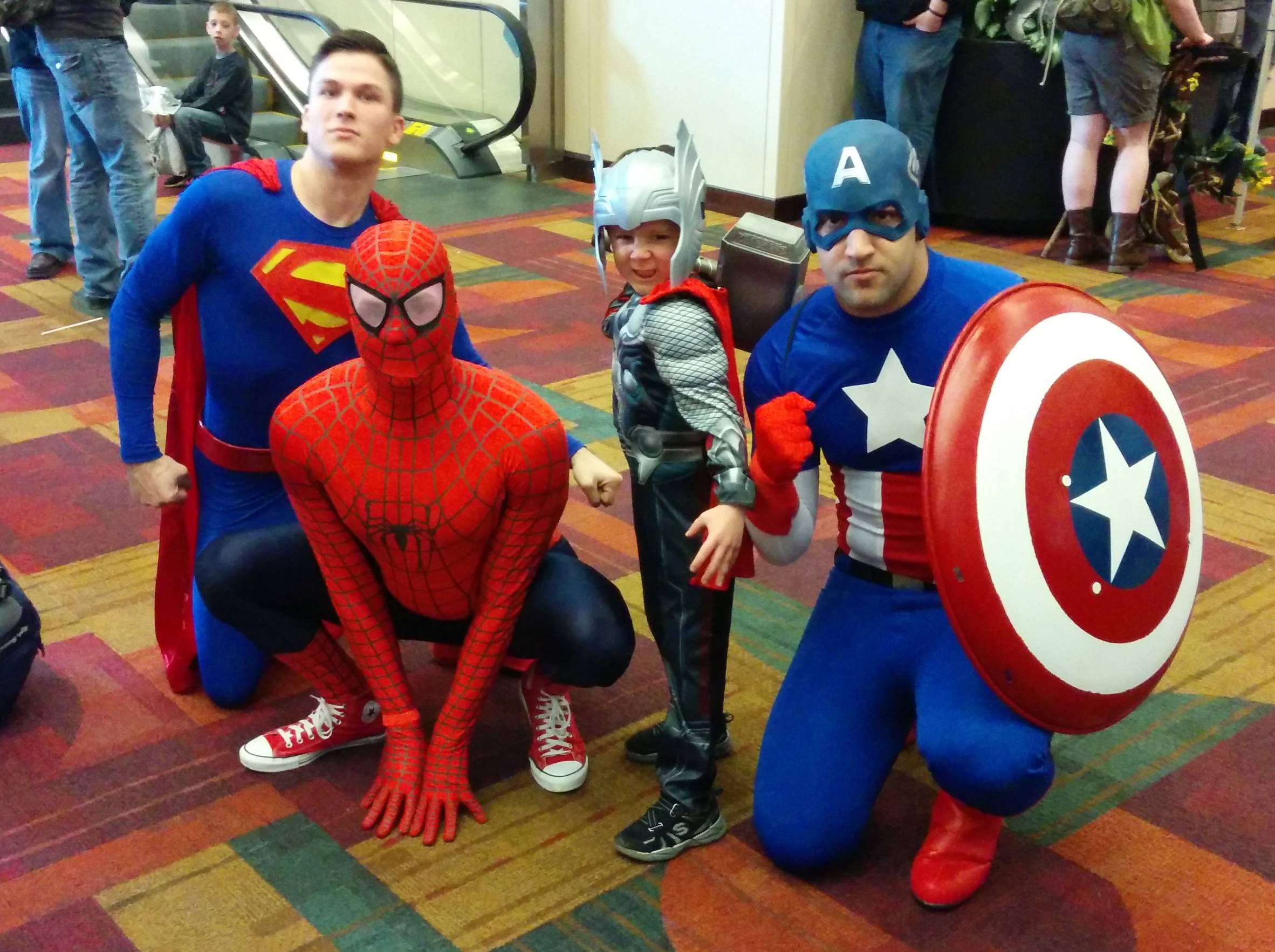 Loki's nowhere in sight, but if he does show up, this Thor has his own set of superfriends to call to his aid.
Photos via AceMasterHan/Reddit