It's no secret that the Sherlock fandom has been a little stir-crazy. After all, if you'd spent two years waiting for the next three episodes in your beloved show, you'd be desperate to watch it, too, even in countries that don't get the BBC One network channel where series 3 finally premieres today.
Earlier today, fans started pouring into a certain online streaming site hours before the show's air time of 9pm GMT.  
PeterCapaldi12th: So this is what two years does to Fan Girls, fascinating…
When the Sherlockians arrived on the site, they discovered that the BBC was showing that perennial holiday classic, The Sound of Music. As the three-hour movie continued, hundreds of fans filled the chatroom.
Astudyofscarlett:  i've never watched this movie before tbh!
forg0ttensoul: WHAT MOVIE EVEN IS THIS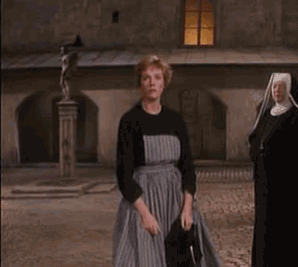 GIF via shiliberty
By the time the Von Trapps were climbing all the mountains, over 900 people were glued to the stream—turning the room into an accidental viewing party—four hours before fans found out how Sherlock survived his famous third-story fall in the last series finale:
Lindril: THE HILLS ARE ALIVE WITH THE SOUND OF FALLING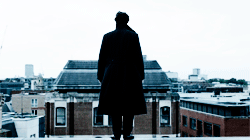 GIF via bandomatic
It was a surreal experience, watching people react to an iconic film that shares no striking similarities to Sherlock. It was like an entire fan convention was compressed into a '90s AOL chatroom.
Dawnofdeduction: I bet the people who own this websiet are lke "What the hell are all these people doing here"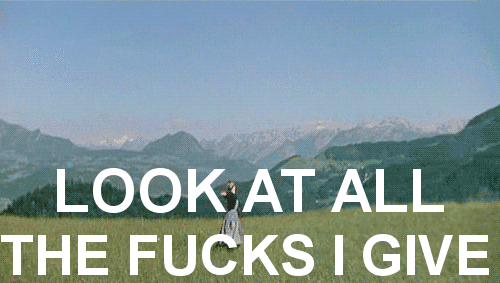 GIF via korruptedbykryptonite
So what happens when you get hundreds of Internet denizens together to watch Julie Andrews sing her way through Nazi political agendas?  Hilarity.
Astudyofscarlett: julie andrews is such a beautiful woman oh dear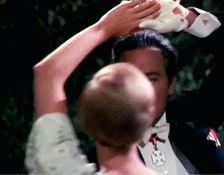 GIF via plummerchristopher
On the subject of tea, a drink with jam and bread:
Anon5653: MUCH JAM VERY BREAD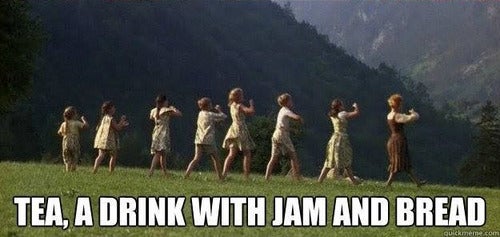 Photo via thecoldhillside
sherlockian: jam did somebody say JAM?!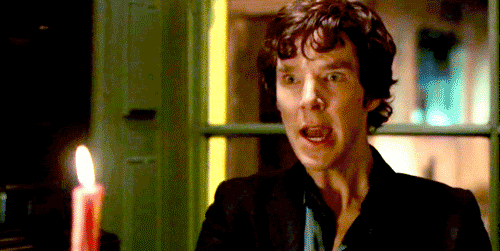 GIF via forevertardisfan
Eidel: what?  
ActualSherlock: w sounds like v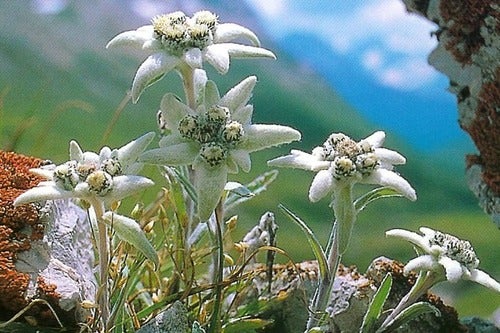 Photo via ridethroughit
Lots of the fans had either never seen the movie or had never made it to the ending. They were in for a shock:
JohnWatson: I'm not tearing up I just have some music in my eye
StudyinScarlet: I DON'T WANT MARIA TO DIE!
Jawn2:  THEY ESCAPED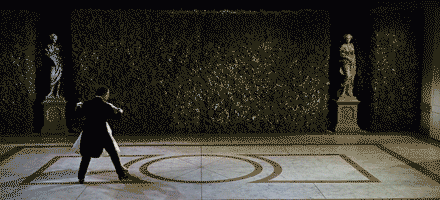 GIF via korruptedbykryptonite
But then….
Anon5653: OH *IT'S THE BOYFRIEND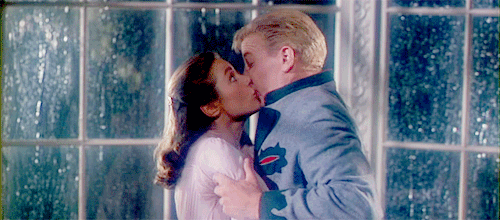 GIF via shliberty
And, of course, when the nuns saved the day:
Anon5653: LOL THEY ARE BADASSES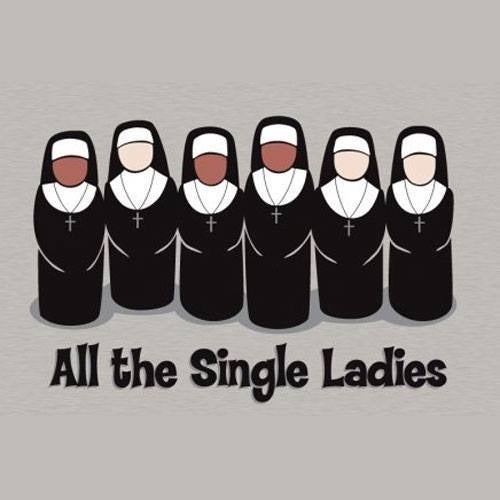 Photo via goofymorning
All the while, fans were networking as only fans can.
JohnWatson: guys, I'm a five away from my goal, could some of you lobely people follow me?! lame-unheroic-superhero.tumblr.com
LokiOfAsgard: If you guys want more feels before Sherlock comes on I wrote a Sally and Anderson BrOTP fic on my blog.
The chatroom was nearly giddy with excitement:
eatingtherude: FPUR HOURS TO GO
MiaHolmes:  OH MY GOD I CAN'T HANDLE ALL THIS FEELINGS AN I WILL CRY EVEN LISTENING TO THE OPENING MUSIC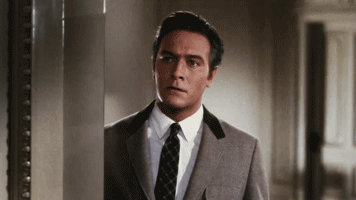 GIF via heartofalifer
Occasionally, there were infiltrators to the party, but they were quickly dealt with:
THEGAMESBACKON: hAS ANYONE ELSE GOT A CRAPPY MOVIE ON?
carlos: SOUND OF MUSIC IS NOT CRAPPY
Joyinthetardis:  YOU TAKE THAT BACK
eatingtherude: THIS MOVIE IS MY LIFE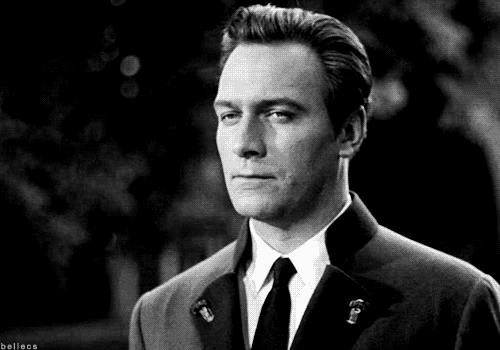 Photo via badwolfshell
Because obviously, even though they were all there for Sherlock, everyone knew who really ruled the chat: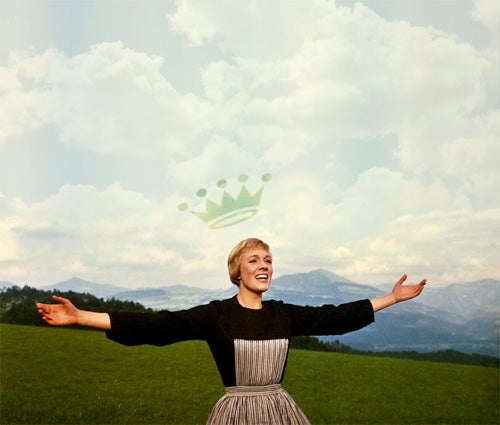 Photo via samsamtastic
sherlockthedoors: Are we all just going to sit and watch Kung Fu Panda while we wait for 4 hours?
We left them in order to find our own community of Sherlock fans before the big premiere. But we'll be back in in the chatroom together, waiting for the moment when, after two long years, we finally get the return of a few of our favorite things…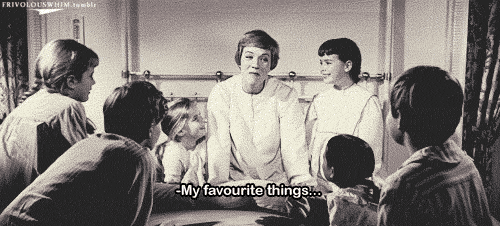 GIF via anno-m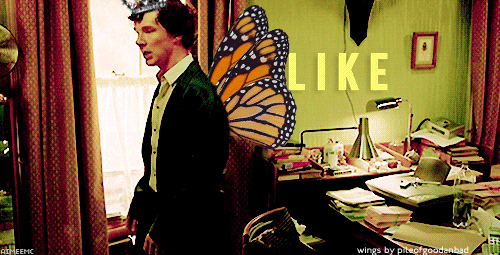 GIF via pandazthong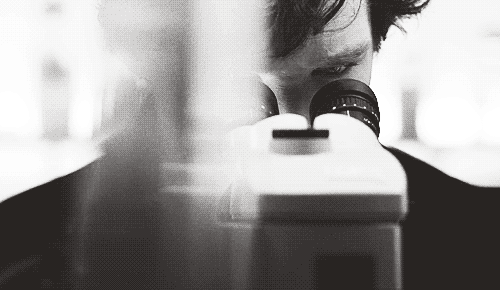 GIF via davidtennantblogger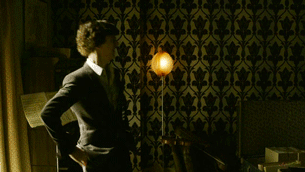 GIF via fandomsparadise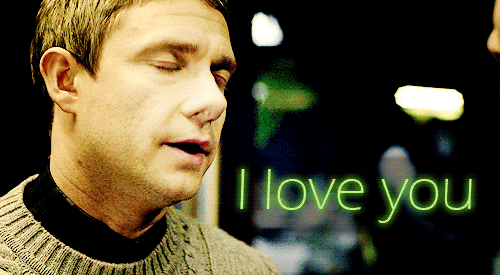 GIF via wholocked43



GIF via consultingpiskies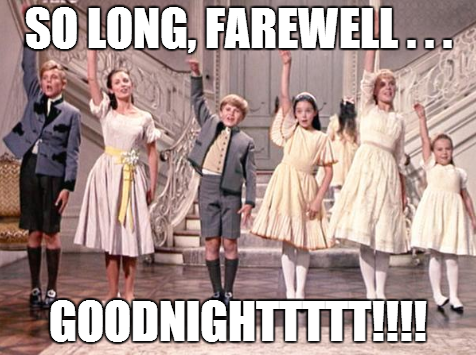 Photo via saywhatyouwant2say
Photo via honeyfitz/Flickr