Lina Quinn and Alex Ford are the duo behind the Russian cosplay group FaultyFrame. But to thousands of Tumblr users, the past few weeks have made them famous as two thirds of a late-'90s holy trinity—Jane and Trent from MTV's hit series Daria.
Their pitch-perfect cosplay featuring Jane, Trent, and of course Daria herself, has been blowing up Tumblr recently after Tumblr user sharonsgs posted a compilation of their work from earlier this year.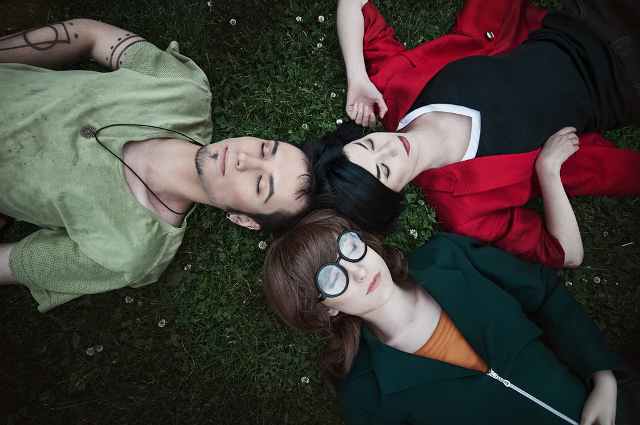 Photo via faultyframe/deviantART
60,000 notes later. Quinn, Ford, and Duerten Schreiber, who does a guest turn as Daria, are probably the most famous Daria cosplayers in the universe.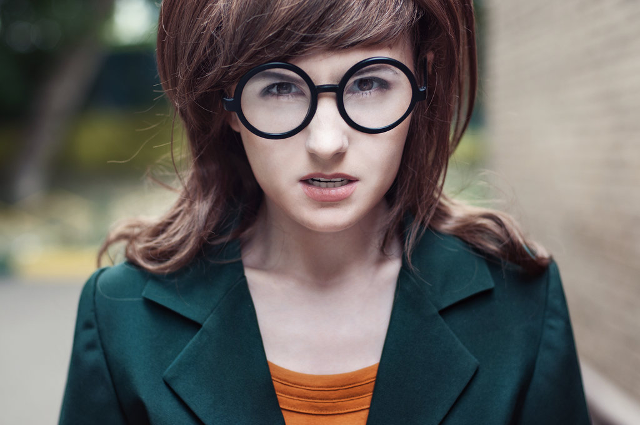 Photo via duertenschreiber/deviantART
Cosplay groups take their business very seriously. Often the photoshoots will involve hours of makeup artistry, professional photography, and rented shooting locations—not to mention the time spent on the actual costumes and characters themselves. FaultyFrame's Daria cosplay, which features photography by Anne T Veronaya and makeup by Kate Stark, doesn't stint on style; but there's a simplicity behind these photos that reminds us all that the biggest cosplay component of all is pure love.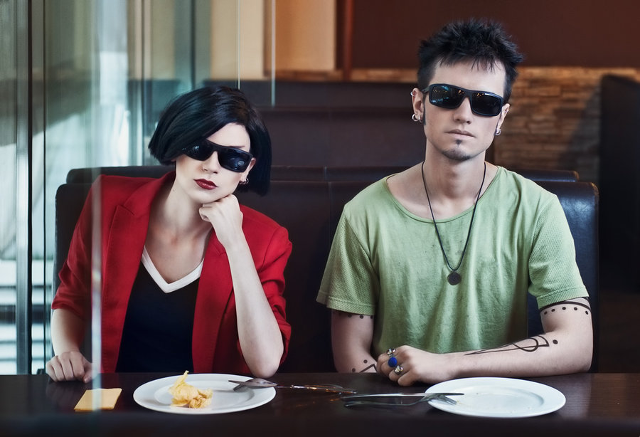 Photo via faultyframe/deviantART
In fact, their DeviantArt bio reads with the same droll, deadpan humor that made Daria and her cynical pals a hit with the wry post-MTV generation of '90s teens:
1. Yes, we are two persons.

2. No, we are not dating.

3. We are gamers and game cosplayers.

4. We don't watch anime and not going to.

5. Our english sucks, but we're doing our best.
Surprisingly, FaultyFrame aren't the only Russian cosplayers who have essayed Daria and her friends. St. Petersburg fan SoDespair made a splash in 2011 when she did a Daria photoshoot with her friends and, of course, a few pizza slices. 
MTV's hit animated series ran for five years, sandwiched between the late '90s Generation X and the pre-9/11 Generation Y. Its satirical but timeless look at bored, too-smart teens bonding over their own misanthropy has remained popular with fans ever since it ended in 2002. Last year, MTV began re-running the show, and has talked about rebooting the series. 
If excellent cosplay is any indication of a fandom's staying power, then Daria and her friends are here to stay.
Photos via faultyframe/deviantART