Is this the best Merida cosplayer ever? She's certainly one of the most like the character she's playing.
"I shoot for my own hand," she archly replies when an enamored redditor asks her to marry them. When another asks her if she's hot in all that velvet, she responds that it's "toasty" but allows her "to roll around and be wild as the character calls for."
Oh, and there's the part where this Disney princess handmade her own dress, just as the heroine of Brave did, and goes around teaching little girls how to shoot their bows and arrows.
The aptly named ThatDisneyKid submitted her photoshoot from what looks to be a children's party to r/cosplay yesterday. Previously she had posted her cosplay as Belle from Disney's Beauty and the Beast, Snow White, and Sgt. Calhoun from Wreck It Ralph.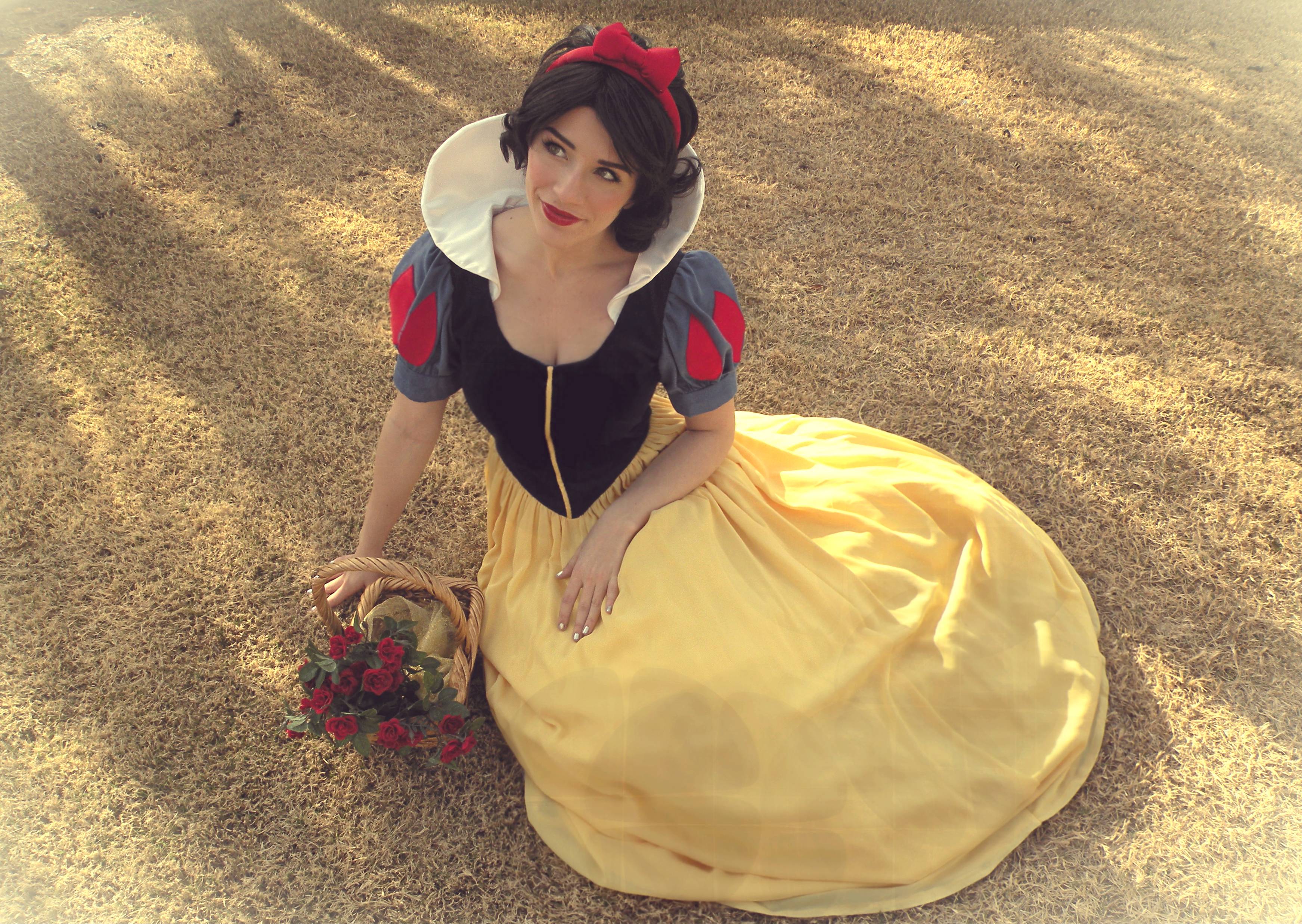 This time, however, it was the combination of flaming red hair and tomboyish enthusiam that really seemed to grab Reddit's attention. Or maybe it was just how authentic she looks sporting a bow and arrow.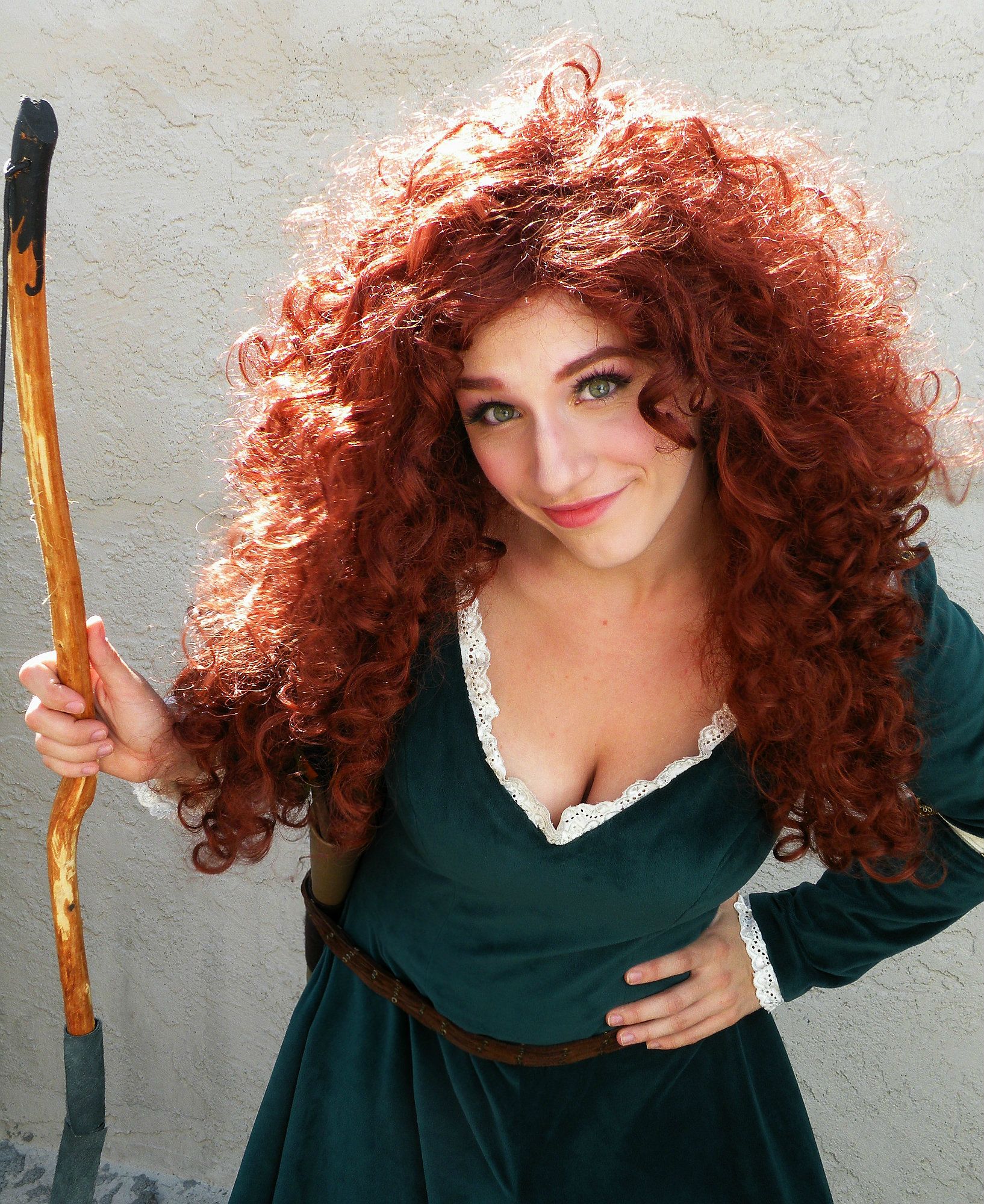 While ThatDisneyKid works for a company that hires out actors for parties when she's not acting onstage, she says she started cosplaying for sheer love:
I'm very lucky to work for an entertainment company which sends out professional actors to portray characters and princesses at events and birthday parties, etc. So I get a LOT of good use out of them :)
However, the reason that I began doing this in the first place was simply for the love of it, and sense of home I get from being dressed up at comicons. :) Since tickets are near impossible to get, my dream is to work my way over to getting to SDCC someday. Biggest goal of all. Haha!
Given how much care she puts into her cosplay—she made Merida's trademark red curls by sewing two wigs together and worked on the dress in between going to work and school—it shouldn't be too long before she makes her dream come true.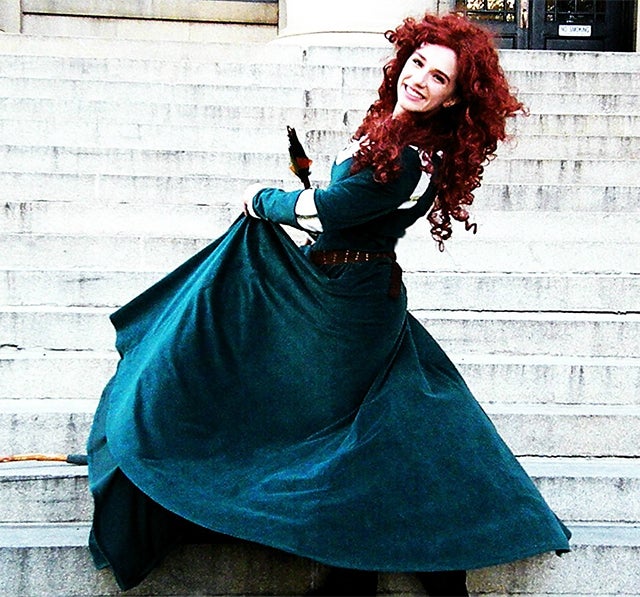 A lifelong Disney fan, she told Reddit she loves to help keep the wonder of her childhood alive:
It really is rewarding beyond words to be able to continue to help make "magic" exist! Our society is so intent on knowing the answers to everything and leaving no room for mystery. As children inevitably grow up, I feel it's SO important to maintain their sense of wonder and joy– they all deserve it! As they look up at you with those big sparkling eyes and you make believe you're their idol, there's nothing quite like it in the world. :)
Consider us fans.
Photos via ThatDisneyKid/Imgur