We may have a new contender for Geek Dad of the Year.
Instead of going for store-bought posters or action figures, this dad is painting Marvel superhero murals throughout his house, including classic characters like Wolverine and Spider-Man.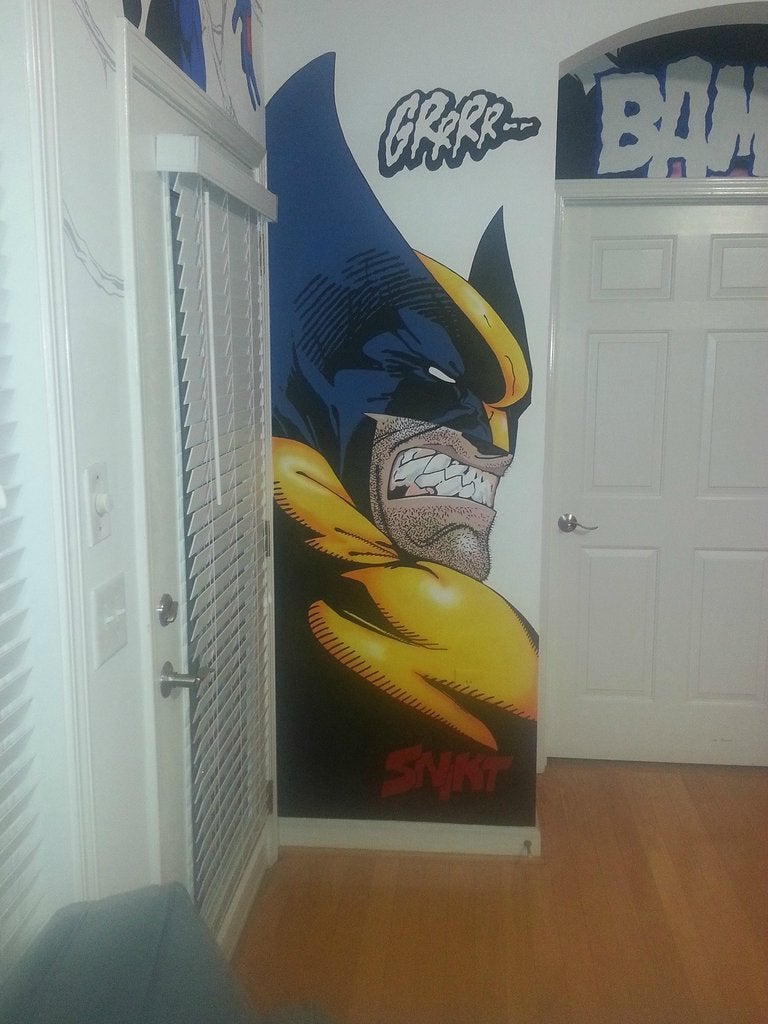 Posting to Reddit, his son shared photos of their family home, where everyday wallpaper has been replaced with superhero paintings that reach from floor to ceiling. We're not sure how relaxing it can be to have a giant picture of The Hulk snarling at you while you're sitting in your home office, but there's no denying that these murals are pretty darn cool. 

According to the son's Reddit posts, his father works in home repairs, and has to paint a lot of walls in plain old everyday block colors. It's not surprising that he's decided to go a more unique route in his own home.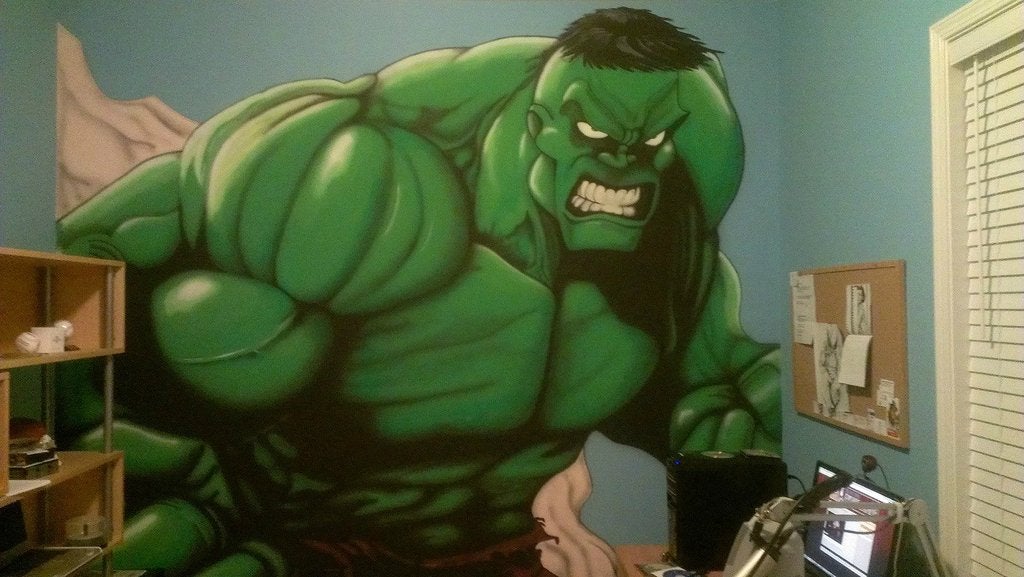 As for the rest of the family, some Redditors were understandably curious about whether everyone was equally excited about having giant pictures of Wolverine throughout their family home. What does Mom think of all this? wondered one commenter. Is there a long-suffering wife somewhere in the background, barely tolerating her house being turned into one giant Marvel comics shrine? 
Not so much. Apparently she wants the next mural to be a picture of Storm.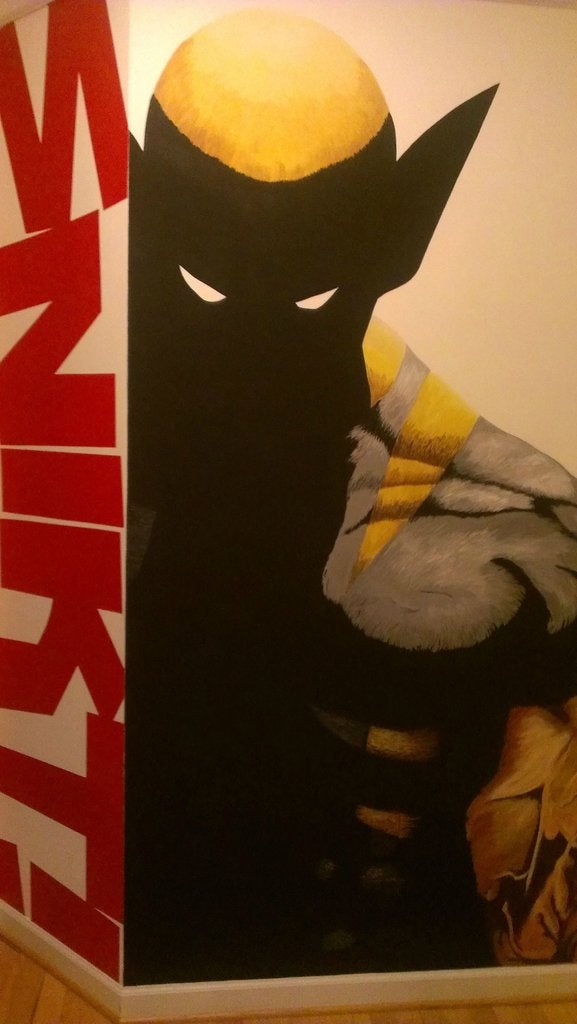 All photos via JasonBonsall/Imgur