If you're looking for new webcomics to add to your reading list, it can be hard to sift through sheer volume of comics being published every day by creators both old and new.
Luckily, coder Henry Kuo may have found a solution.
Just the First Frame is a website whose homepage looks a little like Pinterest. Every day, Kuo posts the first frames of various comics, solving what he sees as two opposing issues facing webcomics today. The first is discovering them. This website makes it easy to browse a wide range of comics from all different genres and get a sense of what they're about that day. It saves you the time of searching for comics by gathering them all in one place.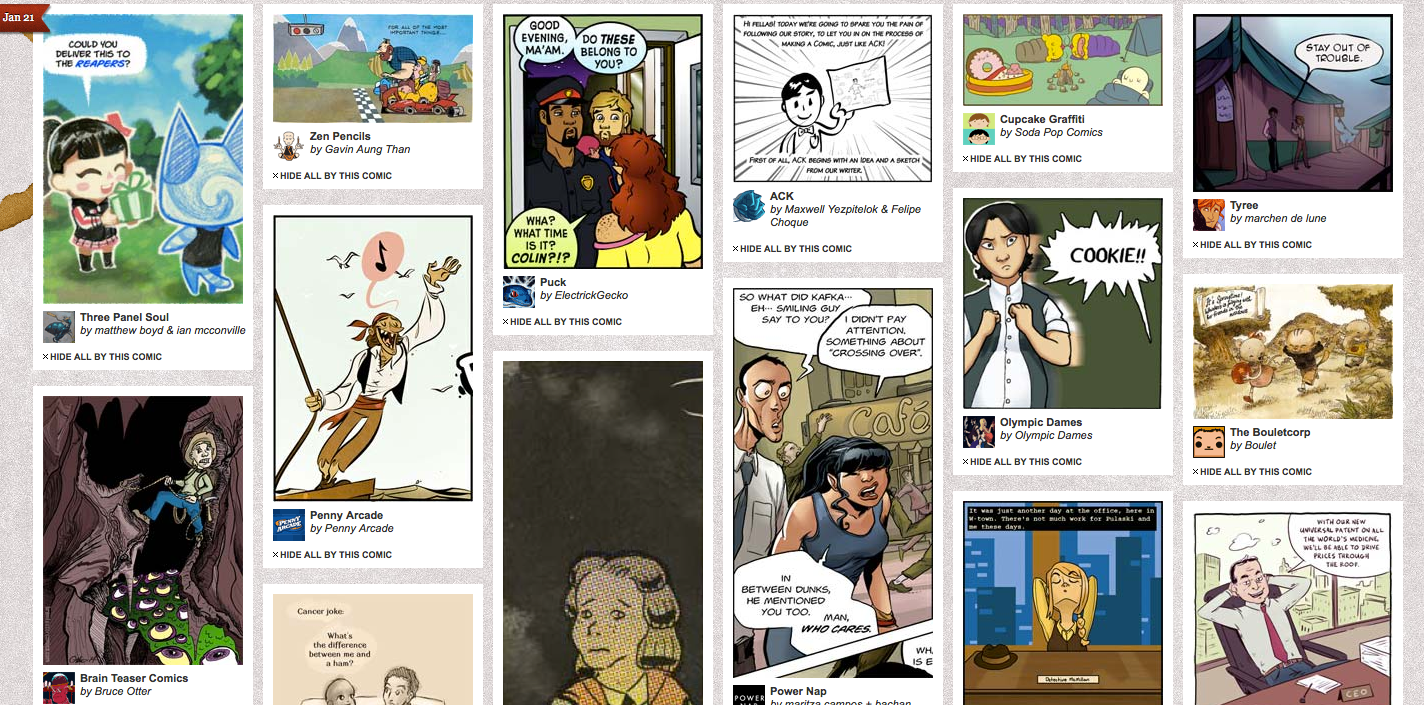 The second issue is copyright infringement. When people share webcomics, they often post the entire comic, giving the reader no reason to click through to the original source. So how do you keep the discovery of comics visual while giving webcomic creators the pageviews they deserve?
"By showing only the first frame, people have no choice but to click through in order to enjoy the full comic. Reading only the first frame would be like hearing a joke without the punchline, the punchline being the most important part," Kuo writes.
It's an interesting solution and looks like a lot of work for Kuo, who manually crops each frame. He even crops single panel comics by removing what would be the payoff to the best of his ability. So far the site displays over a hundred comics and Kuo plans to add categories sometime in the future. He might even implement a system that will automatically adjust what an individual sees based on the comics they click on.
Creators who want to be featured on the site can submit their comics via email.
Illustration and screengrab via JusttheFirstFrame.com