Jinyo is a familiar name in the cosplay community. He's known for the excellent craftsmanship of his detailed costumes, which he makes not just for himself but also for his fiancée, fellow cosplayer Victoria Schmidt. 
With 14 years of cosplaying experience, Jinyo has also developed an interest in fashion design. The couple was featured on last year's Syfy show Heroes of Cosplay, where Schmidt wore some leggings made by Jinyo and they worked together on an impressive Tron-inspired dress.
As Jinyo's audience grew, he started to discover the booming world of geek fashion through Schmidt, who co-founded the blog Set to Stunning. All of this inspired Jinyo to embark on a new adventure and start his own online fashion retailer called Gold Bubble Clothing.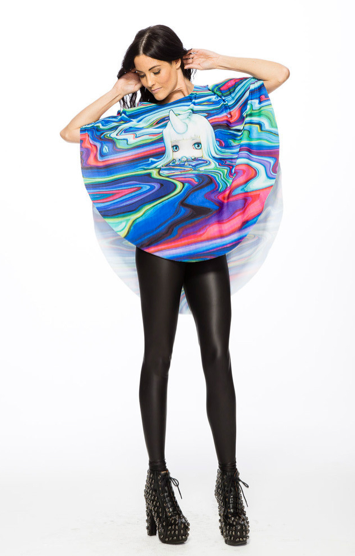 The company launched Nov. 29 and many of its limited-edition products—including Star Wars– and Sherlock-inspired leggings and a dress inspired by the anime Neon Genesis Evangelion—quickly went viral. Collections featuring the work of artists like pop surrealist Camilla d'Errico (the creator of Tanpopo and HelmetGirls) also caught the eye of the fandom fashion community.
"Everything I produce through Gold Bubble is an expression of my fandom. Being a 'fan' is simply being passionate about the things you love. I love art and pop culture," Jinyo told the Daily Dot.
While the art-inspired collections give Jinyo the chance to collaborate with some of his favorite artists, the specialty collection focused on his own designs. 

"You won't see a corporate logo on these items, but they will express fandom in more subtle ways. I want them to carry the flavor of the universe that inspired them. They are items which, if you're not a fan of that specific property, you might just think, 'that's a cool outfit.' But if you are a fan, it resonates with you," he said.
Jinyo was surprised by how fast word about Gold Bubble spread and said he wasn't sure what to expect at launch, but that the power of the Internet is not to be underestimated. One reason Gold Bubble's reputation grew so quickly is that many of their fandom items were released as limited editions that disappeared after two weeks. According to Jinyo, the limited availability of popular products is due to how small the new company is—but it's also a marketing strategy.
Jinyo and Schmidt run Gold Bubble as a 2-person operation, getting fabric printed at some companies across the country. They hope to one day eliminate their reliance on outside companies and take direct control of manufacturing textiles. For now, however they don't have the resources to stock huge amounts of product, so they'll continue to use limited editions to introduce variety into their line and keep from going broke while they experiment with artwork. Some pieces may also return for another run if the demand is high enough.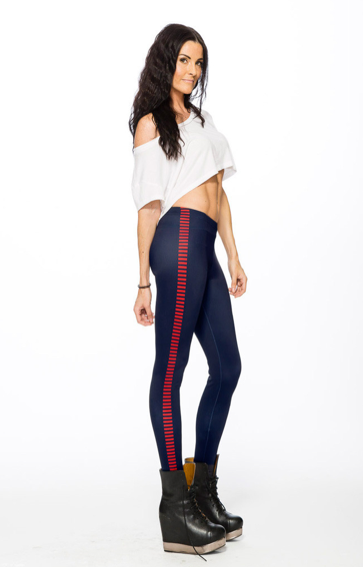 Jinyo's cosplay experience has come in handy when starting Gold Bubble. Making costumes has certainly helped Jinyo hone his sewing skills, but he said what has really helped is the sense of optimism he gained from cosplay.
"Every costume begins with the desire to make a certain costume, and the realization that I have no idea how to accomplish it. Each costume I make is a unique challenge, whether it's wiring a party dress to light up, or building a skeletal robot body I can wear," he explained. "With optimism, I can say 'I have no idea how to do it, but I'm confident I can succeed.' And without that attitude, I don't think I would ever have made the leap from making clothing as a hobby to starting a business."
Cosplay experience has also set Gold Bubble apart from the growing number of fandom fashion retailers. According to Jinyo, it influences how they approach fashion to begin with.
"Cosplayers have an aesthetic that inspires them to create or recreate wardrobe, which are in and of themselves a unique fashion piece. This is quite different from a fan who says 'I like this character and I want to wear that character's face on a shirt.' It it this shared cosplaying background, coupled with Victoria's talent and eye for geek fashion and understanding of what geeks would like to wear, and my talent for sewing and background in graphic design, that will allow us to stand out," he said.
Jinyo hopes their design aesthetic and the artists he wants to collaborate with will also make Gold Bubble different.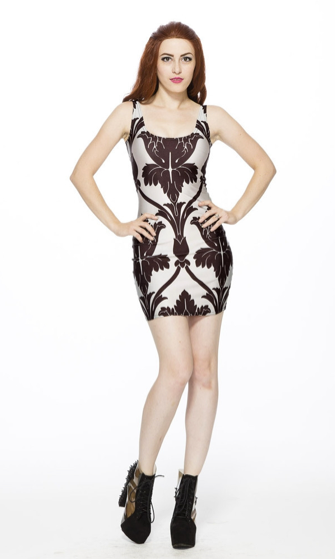 As fandom fashion continues to grow, the company will certainly face some competition and run into growing pains. Another one of last year's up and coming geek fashion companies, Suckers Apparel, closed at the beginning of January until the spring because of issues with their customer service. Jinyo however sees it all in a positive light. He thinks the growing popularity of fandom fashion is fantastic. He told the Daily Dot he hopes his company will produce products worthy of the high bar already set by Her Universe and Black Milk Clothing. 
Jinyo seems to have already set the bar high for the barely month-old company, with plans for the new year that include offering a wider range of apparel and featuring work from more artists who are popular in their respective fandoms. Gold Bubble will also try to attend some conventions so fans can see their work in person.
"For too long, fandom has been ignored by most of the fashion industry," Jinyo said. "It's about time that women had fashionable choices for expressing what they love about pop culture."
Photos via Gold Bubble Clothing