Look, fake nerd guys, we're on to you. We know you aren't actually reading those comic books.
The women of the Internet have taken another chomp out of the "fake geek girl." The sexist stereotype that women don't really read comics and enjoy video games and do it only for (male) attention has receded rapidly as more women come to speak up for themselves and their right to participate in a culture dominated by dudes.
The easiest route to dismantling the myth is ridiculing it, of course. Now a new Tumblr has stepped up to demonstrate the inherent silliness and hypocrisy of the way girls in geek culture are treated.
Fake Nerd Guys' stated mission is to "highlight what the gaming community does—which is judging people on their appearances regardless of whatever credentials they have for being a nerd/gamer/geek." 
"It is a truth universally acknowledged that a single man who identifies as a nerd/geek/gamer must be in want of female attention," reads the tongue-in-cheek blog description. "This blog exposes fake nerd guys for the casual shams they are."
So far, the results are a hilarious sendup of the ways in which male geek culture holds women up to impossible standards of beauty and constant scrutiny: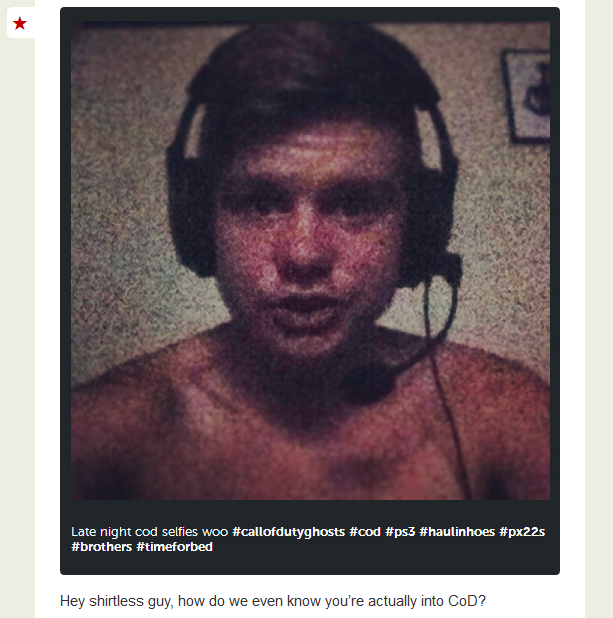 via fakenerdguys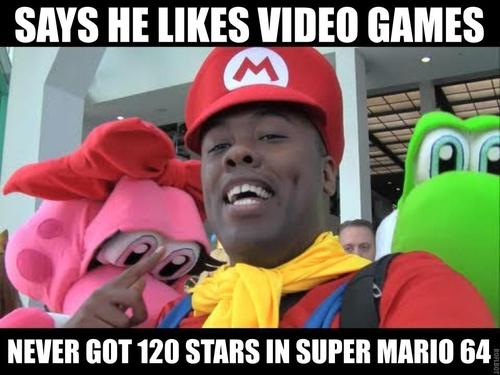 via fakenerdguys
Fake Nerd Guys is a humorous antidote to other, more serious call-out blogs like Fat Ugly or Slutty and Fake Geek Girls, which catalogues the numerous ways in which women in gaming culture are often stereotyped and objectified and even subjected to misogynist abuse. The Tumblr, which was created earlier this month, caused a brief stir on Reddit last week when members of r/girlgamers discovered it, with some users professing themselves uncomfortable with the "bashing" men were getting there. Redditor srs-srsly was quick to point out that the discomfort was the whole point:
The blog is being terribly unfair to its subject, and its point is that the greater nerd community is often terribly unfair to the women who participate.
In response to the attention from Reddit, the blog's owner shot down the idea that they were promoting reverse sexism:
I do not personally believe that you have to "earn" your nerd cred, nor that there are any fake gamer guys. … People are quick to judge female nerds based on just tiny bits of information, it's unintuitive to do the same with male nerds.
Still, some of the items on Fake Nerd Guys may hit a little too close to home.  If you've ever judged a girl for wearing glasses, identifying as "nerdy" just from watching The Big Bang Theory, or wearing revealing cosplay, you just might be part of the culture that causes fakegeekgirlitis.
Luckily, Fake Nerd Guys reminds us how we'd feel if we were the ones coming under that kind of random scrutiny—and how little it has to do with our actual nerd status.
Photo via Fake Nerd Guys from Facebook