Doctor Who fandom is brimming with excitement as Saturday's 50th anniversary special draws closer. Fans have been catching up on their show history and watching every pre-anniversary minisode, but now it's time to plan for the big day!
If you're attending a party or just hanging out at home to celebrate the milestone, you should take a page from the Doctor's playbook—he's quite a style-minded Time Lord, after all—and start thinking about what to wear. Whether you want to be subtle or just throw on your favorite logo T-shirt, there's no end to the ways you can show you're a diehard Whovian this weekend.
Don't know where to start? Here are five of our favorite Tumblrs for Doctor Who fashion inspiration.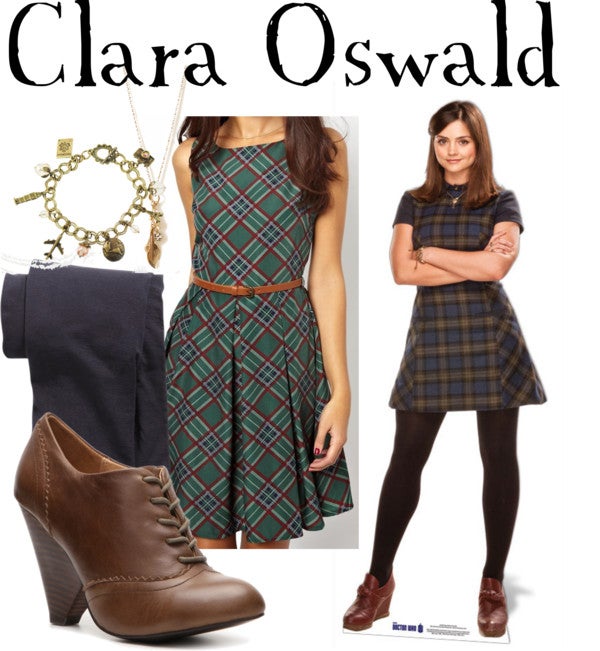 Image via Companion Clothing/Tumblr
There's no denying the Doctor is stylish, with his bow ties and colorfully long scarves, but let's not forget his companions. From Rose Tyler to Clara Oswald, many of the TARDIS' visitors have their own unique styles that can inspire your look. There's no need to wear a Doctor Who shirt if you don't want to. Be more subtle with the help of Companion Clothing. Try putting together a companion-inspired outfit and see how many people can guess who you are.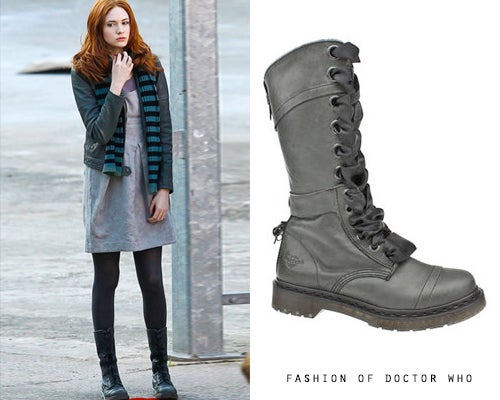 Photo via Fashion of Doctor Who/Tumblr
If you want to be authentic and wear the exact thing worn on the show when creating your outfit, then Fashion of Doctor Who is for you. Tumblr creator Hailey tracks down the pieces worn by the characters and actors. Want to wear the same Dr. Martens as Amy Pond does in the 2011 episode Night Terrors? Hailey's found you a pair! She even has a "Looks for Less" section so you won't have to break the bank putting together your outfit.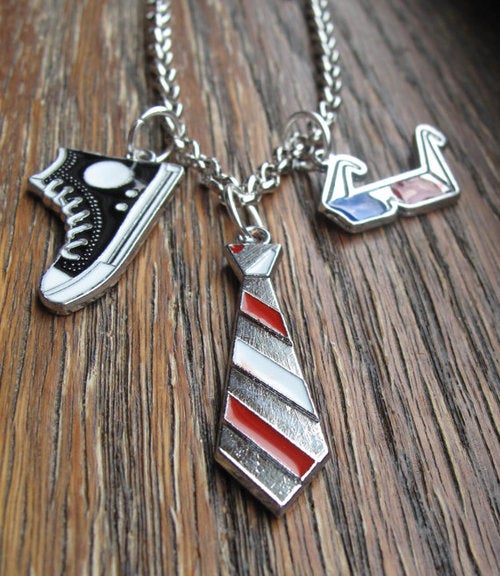 Photo via Whovian Fashion/Tumblr
Created by 26-year-old Tabatha, this Tumblr highlights fun Doctor Who-themed products like the above Tenth Doctor necklace from Etsy. It also features original outfits, cosplay, and images from the show that can give you a few fashion ideas. It's a one-stop-blog for putting together a Doctor Who outfit.
Dress Doctor Who For Less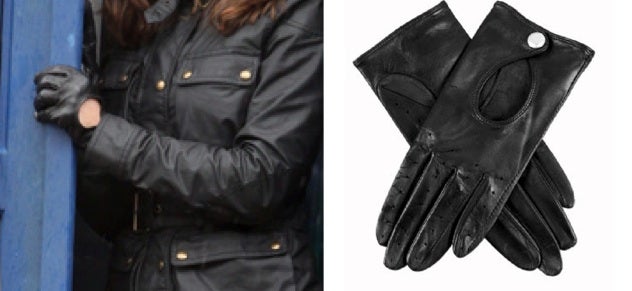 Photos via Dress Doctor Who For Less/Tumblr
If saving money is important to you, check out this blog. It's completely dedicated to finding budget alternatives to what you see on the show. For example if you want to dress like Clara—as seen in the promotions for the 50th anniversary special—you might want a pair of her stylish leather gloves. While the original gloves are around $60, this blog tracked down four very similar looking pairs for as low as $25.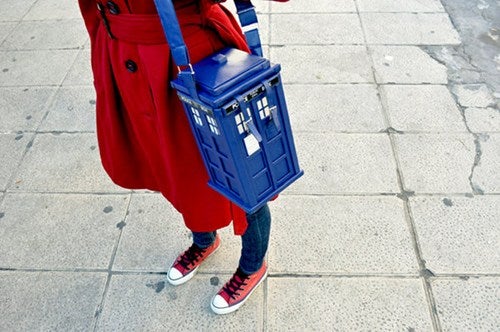 Photo via Doctor Who/Tumblr
Of course our list wouldn't be complete without including the BBC's official Doctor Who Tumblr. By looking through the tag #fashion you can find some great DIY and cosplay ideas. It also highlights great Doctor Who-inspired products, so if you don't want to be subtle you don't have to be! There are shoes, dresses, shirts, bags, and a lot more for you to choose from.
Photo via Whovian Fashion/Tumblr