People from across the Internet have joined the Glee fandom this week to mourn the sudden passing of Cory Monteith. The 31-year-old Canadian actor, who played lead character Finn on the popular show, was found dead in a Vancouver hotel shortly after noon on Saturday. The shockwaves impacted people across all fandoms, and for days fandom hubs have been full of people from other fandoms sending their love and support to the Glee community.
But with the outpourings of solidarity and love, a viral hoax related to Monteith's death has broken out.
A photo of a woman weeping over a coffin draped in a U.S. flag has been circulating throughout the Glee fandom for the past day on Tumblr. Many fans seem to believe the woman in the picture is Lea Michele, the Glee actress who had been dating her Monteith for more than a year. Michele's character, Rachel, was Finn's longstanding on-again, off-again girlfriend on the show.
The photo is making the rounds in several variant forms, some juxtaposing a photo of a happy Finn and Rachel next to the image of the weeping woman holding onto the coffin. 
The flag, as you can see, is American. Unlike the Ohio-bred Finn, Monteith is not.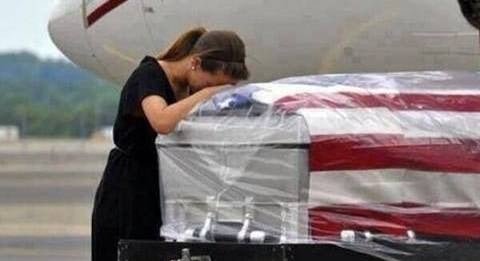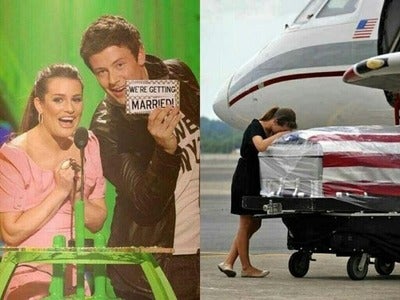 Photos via babyjoylove/eloenor
Few fans seem to be interested in pointing out that the woman in question is not Lea Michele; and even when they do understand that it's not her, some fans continue to reblog the photo with the tag "Cory Monteith," and sometimes with other tags, such as, "adorable," and "dead."
The real woman in the photo is Ashley Edens. Edens's husband, U.S. Army Specialist Jason Edens, was killed last year while serving in Afghanistan. The photo, taken by an Army photographer, shows Edens receiving her husband's body in Tennessee.
Although the photo is an obvious hoax, it's easy to see why Glee fans would be drawn to it. Apart from the woman's general resemblance to Michele, the immediate story the photo tells, of true love being forever separated by fate and tragedy, immediately resonates with fans of the couple.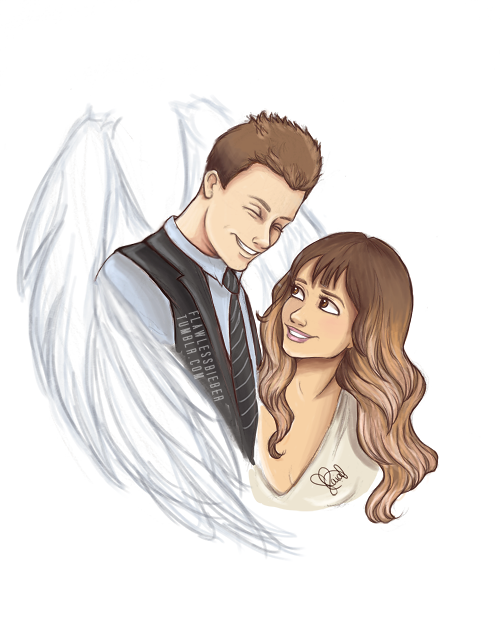 Illustration by dreamscomingtrue/deviantART
Another trend among grieving Gleeks involves drawing wings onto photos of Monteith, and other variations on the theme of the actor ascending to heaven.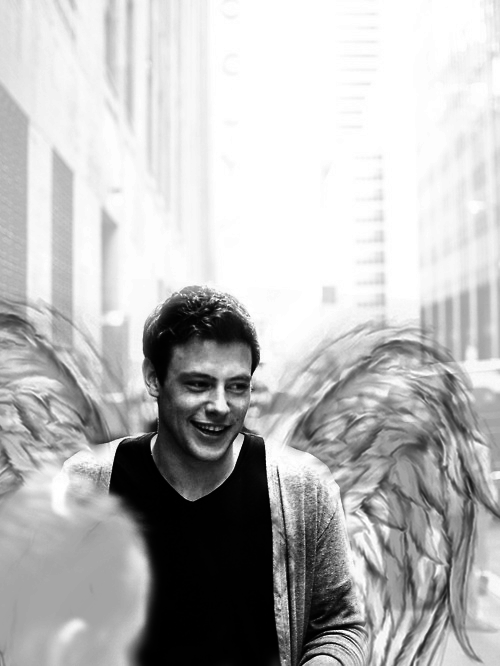 Photo via themoonismyland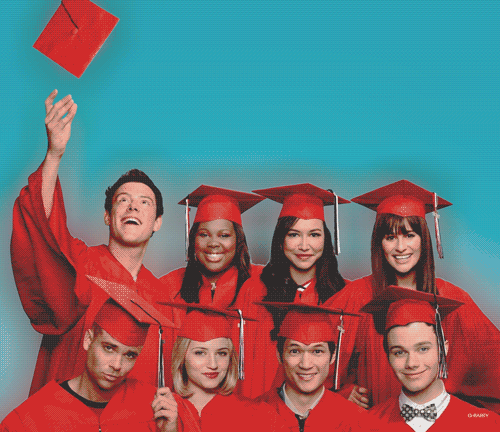 GIF via itsluanakaren
Although Monteith had been in and out of drug rehabilitation programs, police have not indicated that drug use was involved in his death. The initial autopsy report was inconclusive; a toxicology report is expected to be released within the week.
Update: The BC coroner confirmed Monteith died of an overdose. 
As wild reports continue to circulate in Glee fandom, many fans are attempting to clarify truth from rumor.
Meanwhile, fans are flocking to memorial sites to pay respects. Some are public, some are virtual, and some are private, but all are a communal expression of grief for an actor, his loved ones, and a fandom that won't stop believing.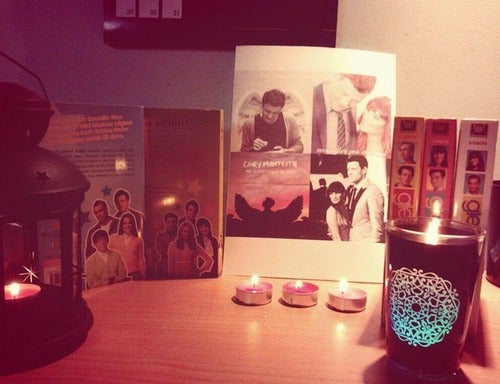 Photo via pinkisfuckinperfect
Photo via inevitibl/Tumblr.com