Today is a good day for Attack on Titan fandom.
Last year, the popular anime series about grotesque, bigger-than-life monsters inspired a 9-minute cosplay video worthy of a live-action movie, but now two more incredible cosplay videos have been uploaded in one day!
First, there's this figure-skating cosplayer who performed a badass routine (complete with swords) to the show's theme music, on an outdoor rink in Finland.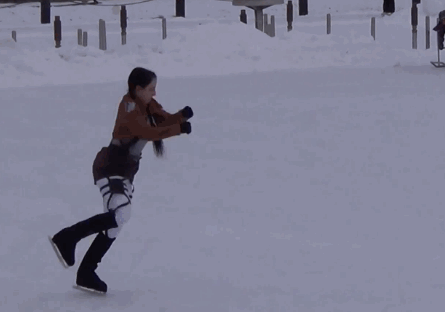 Amateur renditions of anime-on-ice aren't really something we've seen before, but Attack on Titan is a perfect choice for this kind of performance. Second only to using real aerialist stunts, figure skating is a great way to illustrate the graceful and gravity-defying feats performed by characters on the show.
Appearing online within hours of the figure-skating Attack on Titan fan, this German cosplay group's video is set to rival the Japanese fans who wowed fandom last year. Filmed on location in an outdoor museum in Germany, the video took four months to make, and provides the perfect setting for a live-action version of the anime.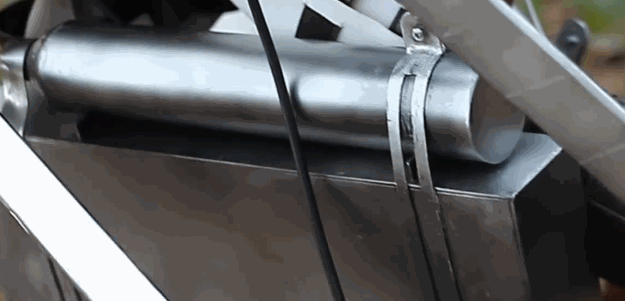 Although the true location of Attack on Titan's walled city is never precisely specified, it's widely assumed to be somewhere in Germany due to the various Germanic names in the show, the geography of the area, and the architecture of the city. This video combines everything you might need from a live-action adaptation: horses being ridden across wide, grassy plains, old-fashioned buildings with tiled and thatched roofs, and the seven central characters of the show, all in accurate costumes with their 3-D maneuver gear.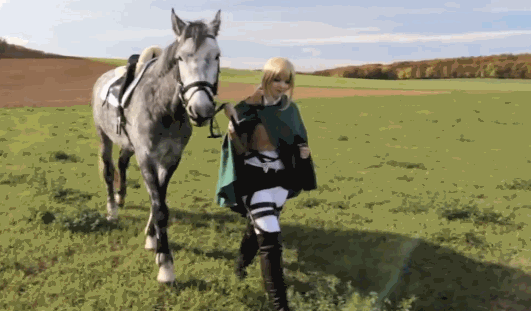 With an official movie adaptation in the works but no release date in sight, it seems that fans are beginning to get a little impatient. If amateur filmmakers can make something with this level of attention to detail on a miniscule private budget, then the real thing will have a lot to live up to.
Screengrab via YouTube