With the impending second season release of Stranger Things timed oh-so perfectly with Halloween, it's only fitting that the show is inspiring fans to dress up as their favorite characters. One in particular, however, is making waves across Reddit showcasing his love for the show.
User CooterMcDoogletron (a.k.a. Taylor Ramey) titled his Imgur gallery "Eleven is back and ready for Season 2," including six Eggo-eating, bicycle-riding shots starring his friend Mitchell Felton. He chose the standalone image to share on Reddit, which has since been re-posted on various social media platforms.
Felton originally donned the look last Halloween, and a picture was uploaded to Reddit in March. Ramey suggested this past week the two do a "higher quality photoshoot" in anticipation for season 2, knowing the Reddit community would love it.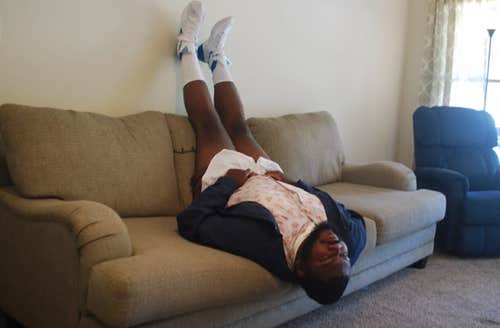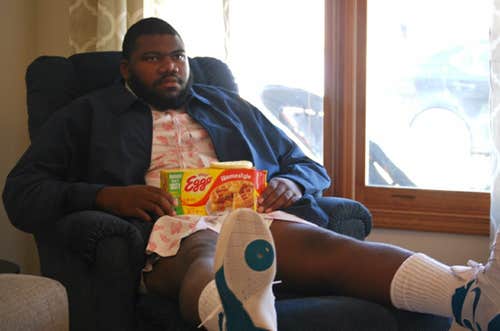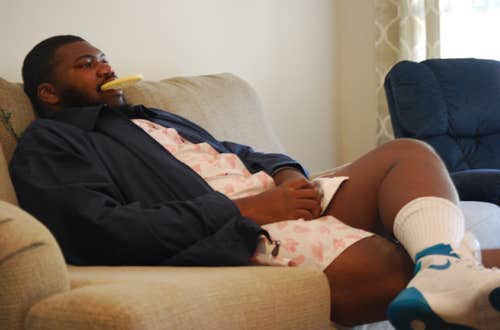 Needless to say, they did.
"Mitchell is having a great time with it," Ramey told the Daily Dot. "He keeps telling me how thrilled he is to have been able to make so many people laugh and hopes that he's been able to make a few people's days a little bit better!"
Can the internet expect any more Stranger Things-inspired photos from these two?
"I, for one, would get a kick out of Mitchell laying in an overflowing kiddie pool in the middle of a gym…. But as for now we're having plenty of fun with these!" Ramey said.
The two describe themselves as avid Stranger Things fans, both planning on setting time aside this weekend to binge-watch the new season.