Dream Daddy, the hunky dad dating simulator game, is leaping from the TV screen to your own hands in a new physical and digital comic series.
In an exclusive with Paste Magazine, comic publisher Oni Press has acquired the rights to publish a comic series based on the cult favorite video game. If you can't wait to get your dad bod-lovin' hands on the series, good news, the first of the standalone issues is available right now on Comixology and other platforms like Google Play, iBooks, Amazon Kindle, and Steam.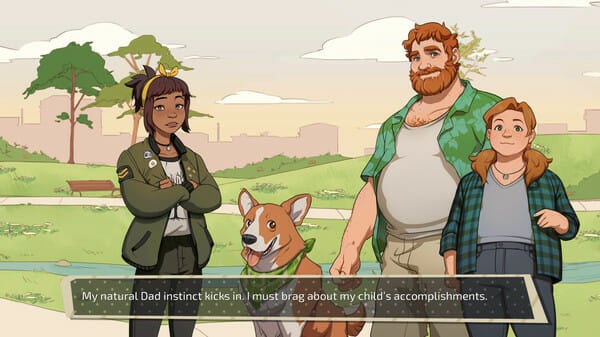 Dream Daddy (developed by the popular Game Grumps team) puts players in the shoes of a single father looking for love, and finding it in one of the seven similarly single dads hanging around town. Some potential dad love partners include a hefty redhead dad, an old college friend, and a vampire, because dating sims, of course. You do typical dating sim things like going on dates and having conversations that can have multiple endings. Reviews praised it for a warm and smartly written cast of characters, but lightly criticized it for skirting around tougher issues facing the LGBT community and single fatherhood.
The Dream Daddy comic series is planned for a five-issue run, with each issue focusing on a different dad.
"There are so many more stories we wanted to explore in the DDADDS universe," Shaw said in a statement acquired by Paste Magazine. "And Oni is giving us this amazing new outlet to tell them. Hope everyone likes Dad jokes!"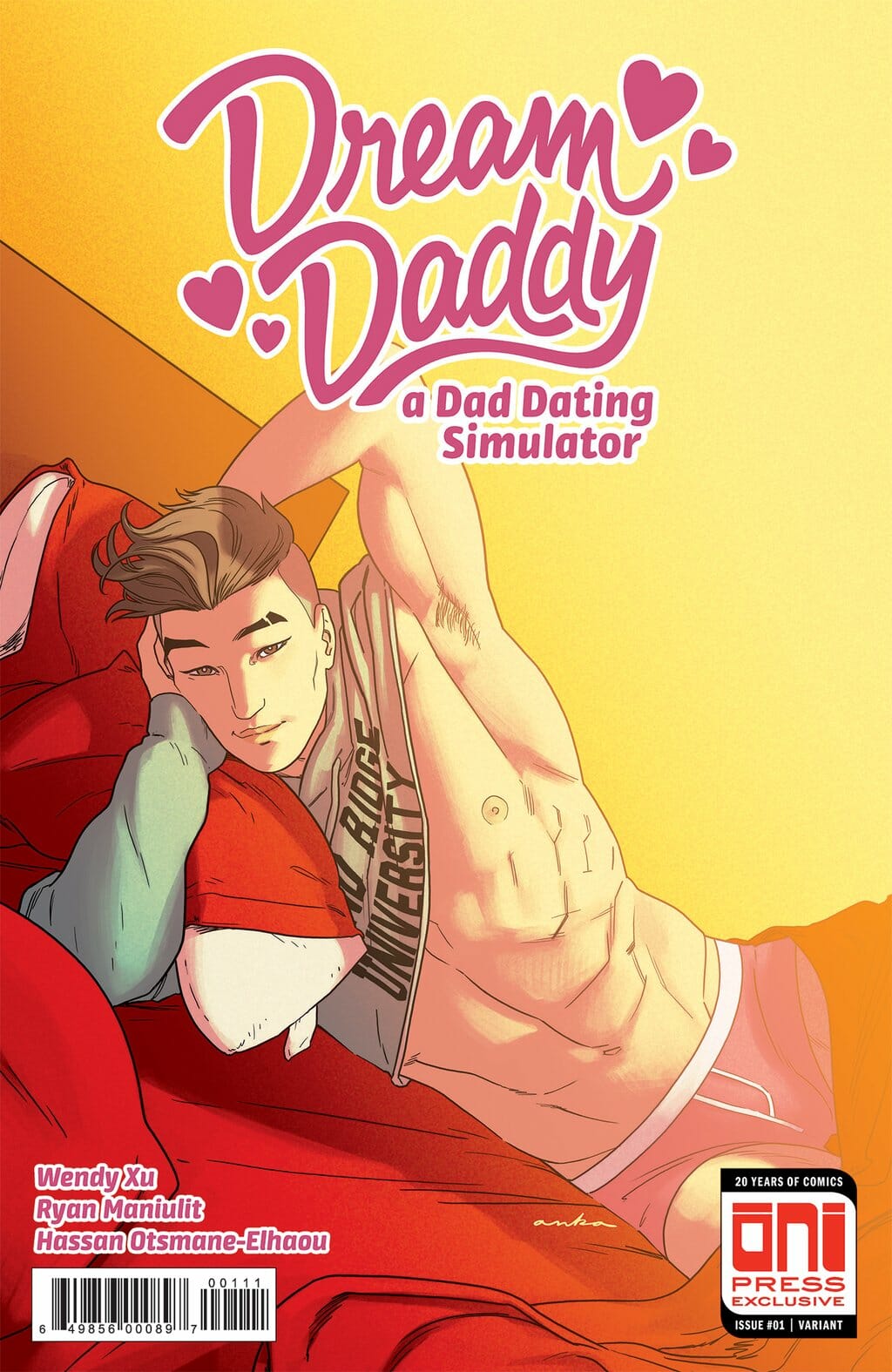 If you're attending the PAX West convention this week and you'd prefer a physical copy of the first volume, you can purchase one from the Oni Press booth (#6305) for $10. The physical copy comes with a special cover illustration by Runaways artist Kris Anka. If you can't afford to make it out to PAX West, physical copies will be available on the Oni Press online shop. The digital edition is on sale for $2.99.
The first issue of Dream Daddy includes a standalone story focusing on the sporty college friend and father Craig as he and the player character suffer through a college reunion.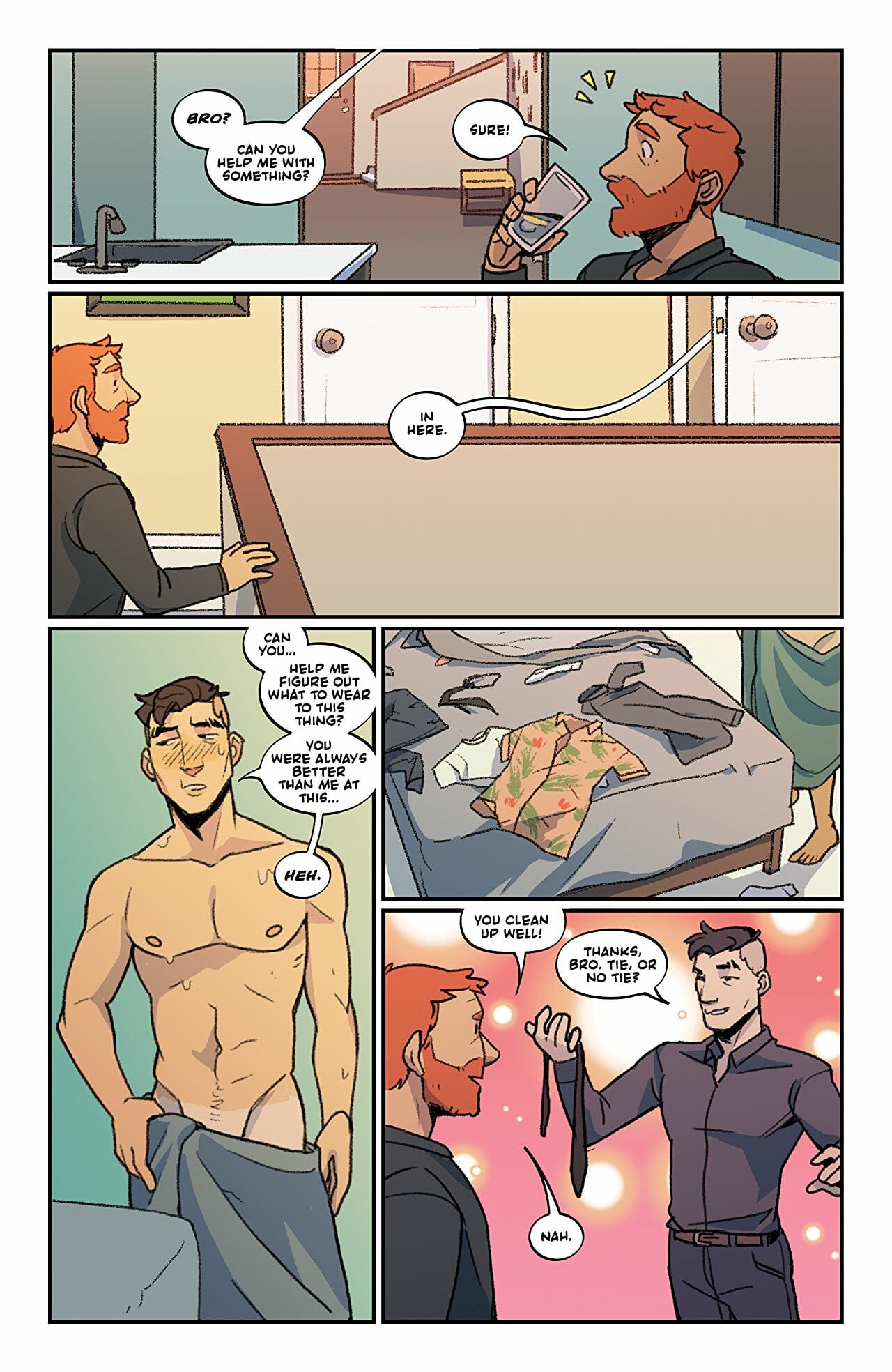 The second, third, fourth, and fifth issues release respectively on Sept. 26, Oct. 24, Nov. 21, and Dec. 19.
Dream Daddy became so popular within its internet fandom that it overtook Overwatch as the most trafficked property on Tumblr back in July of 2017.
H/T: Paste Magazine