Warning: This post contains minor spoilers for Doctor Who.
Jodie Whittaker made her debut as the Doctor in the Doctor Who season 11 premiere Sunday, giving fans a brand-new take on a character they've known for decades. But it's also a fantastic jumping-on point for new fans or those who've stopped watching, a key point made by the creative side to make a more inclusive show for 2018.
During Steven Moffat's era of Doctor Who, stories often involved complicated and tricky mysteries for the Doctor and his companion to unfold. But showrunner Chris Chibnall wanted to take a different approach with his first season in charge. There aren't any two-parters this season, and each episode stands on its own.
"What the aim in creating this series was No. 1, Jodie Whittaker was the Doctor," Chibnall told reporters in a roundtable interview this weekend at New York Comic-Con. "No. 2 is to make a series of Doctor Who that everybody could love, everybody could feel included in, everybody can access because with a new Doctor, you're inevitably going to be one of those points in the show's history that people can jump on. So it needed to be an access point for new viewers."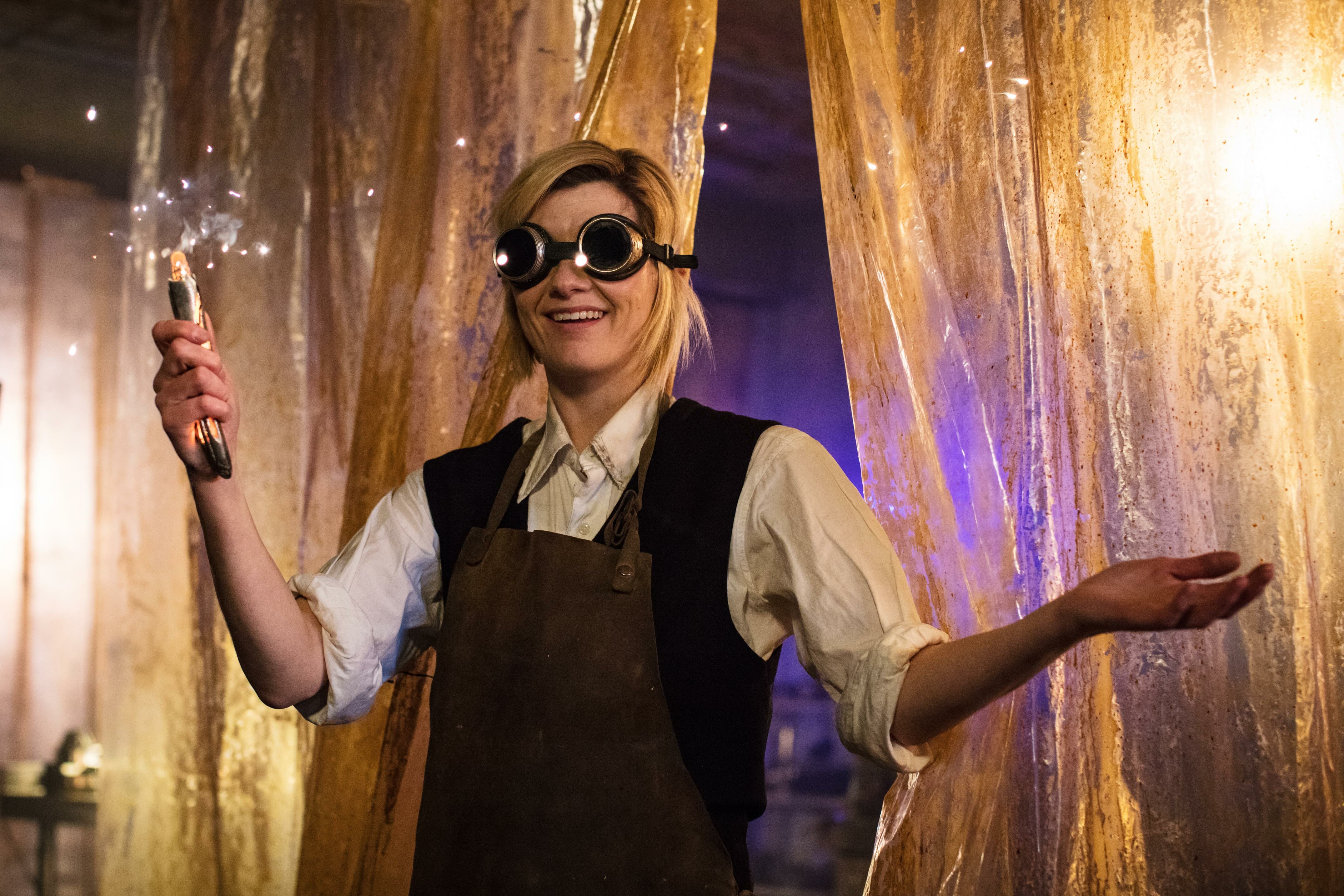 "I think it also, it's to remind, you always want to remind people what the show has done and what it can do, and to make it relevant and contemporary," executive producer Matt Strevens added. "And I think the major thing is how do you keep a show going, how do you get new people in? Our version, I think, always is as much as honoring the past; it's a recruiting video for a whole new audience as well. But the DNA was set a long time ago of what makes this a brilliant format and a brilliant show, so we just wanted to push all that format could do in the first year."
Chibnall and Strevens wanted to make a Doctor Who that was representative of right now—one that reflected our own world in front of the camera, behind the camera, and in the stories that he and his writer's room told. He and his team wanted to give new viewers a more simple in, and "The Woman Who Fell to Earth" is often in a similar vein to season 1's "Rose"—an episode that places its focus on the characters over the monster that threatens the Yorkshire city of Sheffield.
But Doctor Who isn't planning on shying away from its past, even if it's not bringing back any notorious monsters from the Doctor's past this season. Some of the season premiere (and what lays ahead) is brand new—least of all including the proper introduction of Thirteen, Ryan Sinclair (Tosin Cole), Yasmin Khan (Mandip Gill), and Graham O'Brien (Bradley Walsh)—but it still embraces its roots. And that includes ties back to the very first episode of Doctor Who, which brought together William Hartnell's Doctor and his three companions: his granddaughter Susan and her two teachers Ian Chesterton and Barbara Wright.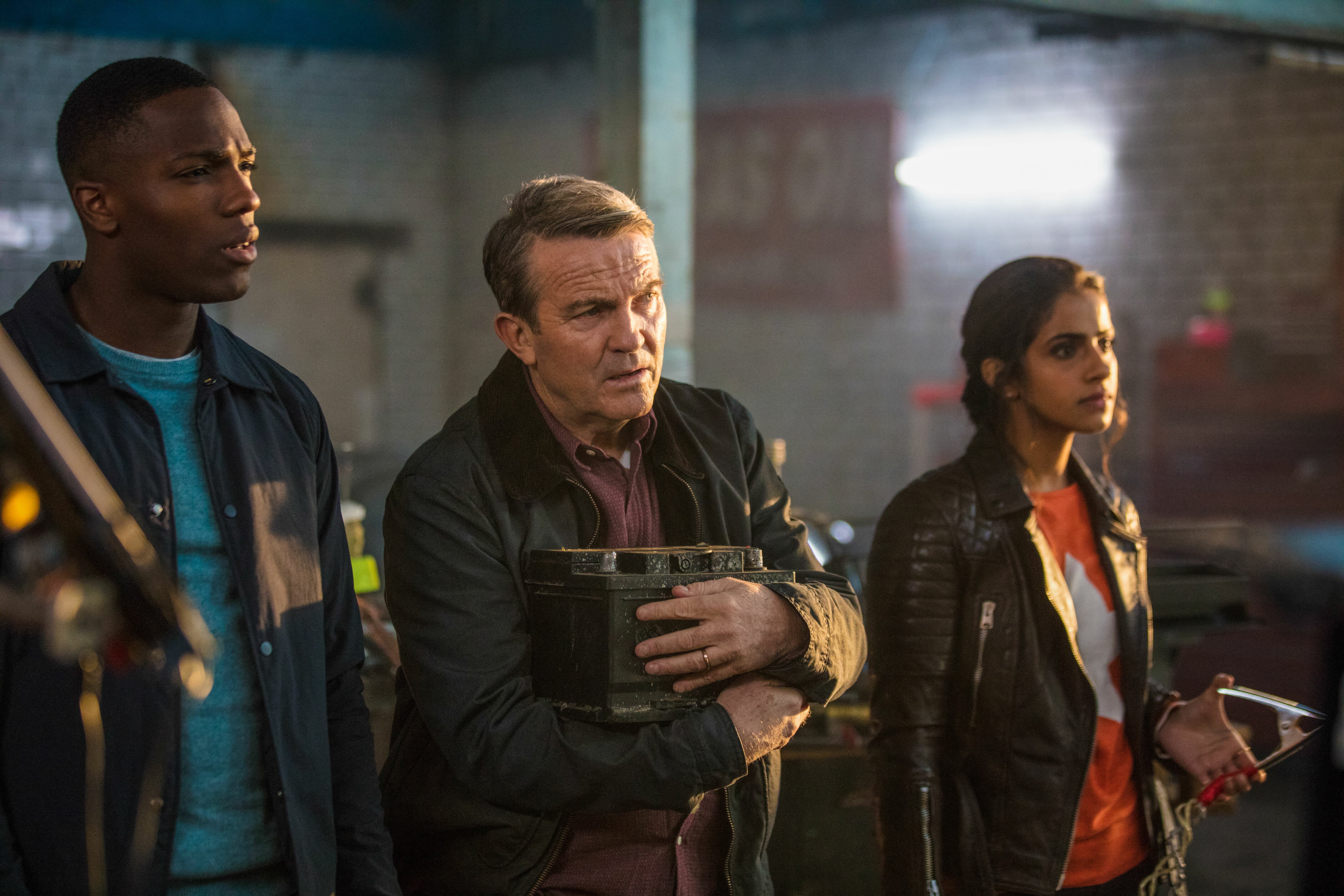 It's been a long time since the Doctor had that many companions traveling in the TARDIS (which we've yet to see the latest iteration of), but Whittaker believes there are only benefits to having that ensemble together.
"That dynamic [between the companions] has been extraordinary because it's obviously called Doctor Who, but it's the ensemble and the most wonderful thing is you can take, you can see the episode and all these story arcs through these different perspectives and take a journey with that perspective," Whittaker said. "It sometimes means that the Doctor might not be in that moment necessarily and I think it adds a richness and a wonderful injection of energy every time we're either altogether because we have this unique relationship, me with each of the friends, them with their relationships together. So it's not predictable."
But what might also stick with fans throughout the season is the Doctor's optimism and drive—even as her mind is stitching itself together—to learn new things and help people.
"I think the thing that I really wanted to bring to the role was a sense of hope throughout everything and a sense that you are never, you are never old enough and wise enough to be, to learn, and to have your opinion changed and to see the beauty and the joy in possibility," Whittaker said. "And I think there are various storylines that may challenge it, but it was one I wanted to really hold onto for this Doctor."