This post includes spoilers for The Mandalorian episode 6. Click here for last week's recap.
Six episodes in, the Mandalorian's place in the galaxy far, far away isn't being shaped by a super-serialized and complicated story full of conspiracy theories and loose threads. Instead, The Mandalorian has so far given us a series of vignettes that wears its influences from samurai and western films proudly on its sleeve; for instance, the fourth episode was a giant homage to Seven Samurai (and the many, many remakes Seven Samurai has inspired from The Magnificent Seven to A Bug's Life).
Aside from a few factors like Baby Yoda and the mystery of what happened to the Mandalorians, it's almost like a reset every week. In a TV landscape that is often dominated by shows that weave those threads together with varying levels of success, a return to a more episodic story can feel refreshing. And when you have a show like that, it feels completely organic to have an episode with only a handful of characters as well as an entire ensemble to see how Mando ticks as he reluctantly joins a group of mercenaries for a prison break.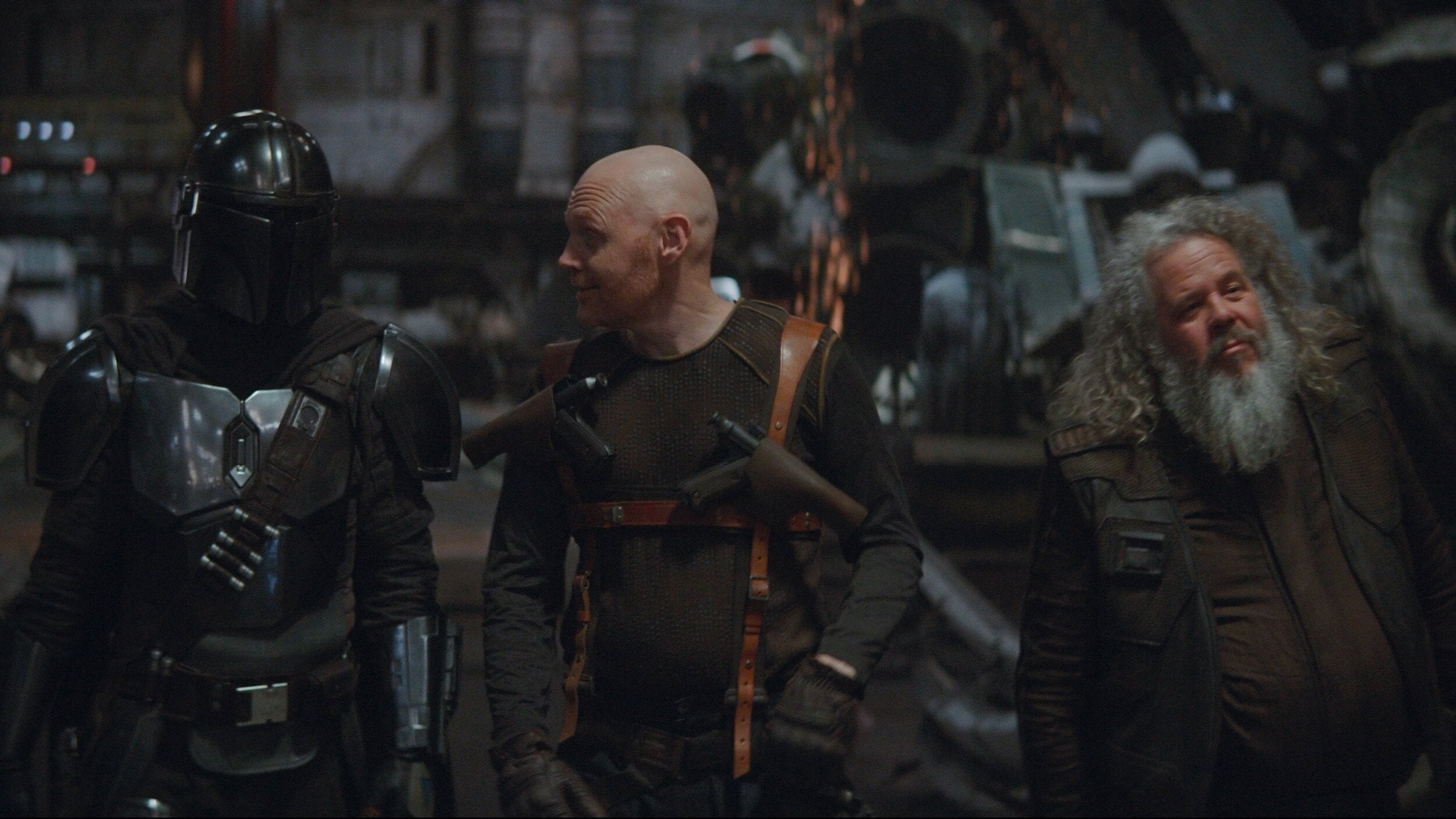 If "The Gunslinger" was The Mandalorian's most nostalgia-heavy episode we've seen so far, then "The Prisoner" easily boasts the most recognizable arsenal among its supporting cast to make up the motley crew. Mayfeld (Bill Burr) is a former Imperial sharpshooter who's running point on the heist and objects. ("I wasn't a stormtrooper, wiseass," Mayfeld replies when Mando questions his shooting capabilities, likely not the first time he's been looped in with the notoriously terrible shots. Burg (Clancy Brown), a Devaronian who takes an instant disliking to Mando and questions his skills at every move, is the muscle. Xi'an (Natalia Tena) is a Twi'lek who wields blades and has some history with Mando. And Zero, or Q9-0 (Richard Ayoade), is the droid who will man the Razor Crest while everyone else sneaks onto a "transport ship," a role that makes the anti-droid Mando very uneasy. And Ran Malk (Mark Boone Jr.), an old friend of Mando's (at least in the sense that a lone bounty hunter even has friends) is the mastermind at the base who will pay them all but asserts that the only rule is don't ask questions.
On the surface, Mando and the mercenaries have a pretty solid plan! The Razor Crest is essentially a ghost, the kind of ship that is in neither the Empire or New Republic's records, so it can latch onto the transport and jam codes long enough to sneak on. They can stay out of sight, find the prisoner, and get out. Of course, it being a heist taking place on a TV show, it doesn't go according to plan. For one, nobody told Mando that the transport ship he and the mercenaries were breaking into was a New Republic ship; although he might think they're a joke, they've got far more manpower than the five of them.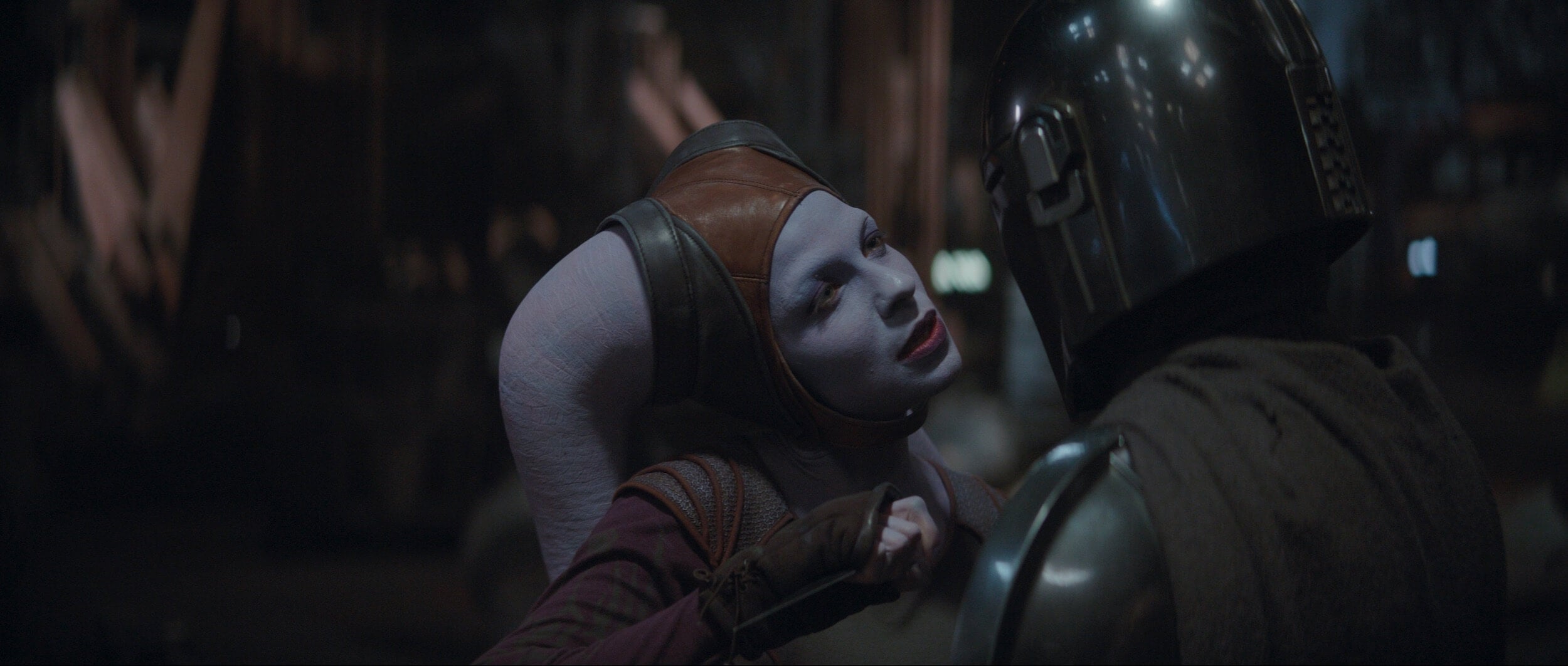 They don't trust each other—a staple in any prison break or heist situation—and none of the other mercenaries really respect Mando at all. Xi'an mocks Mando's creed, "This is the Way," and the others openly wonder what he looks like under the helmet. Mayfeld speculates that Mando is a Gungan while throwing in a "Meesa" for good measure—something that, if Mando actually was a Gungan, would probably be a bad move—while Xi'an only coyly says that "a lady never tells" when asked if she's seen Mando without his helmet. (She definitely has never seen Mando without his helmet, even if their previous relationship was romantically charged as Xi'an suggests; Mando had no comment.) And then things get interesting when the rest of the crew discover Baby Yoda, who's in his room and then gets left behind on the ship with Zero.
And when you're working with several massive egos, they can easily self-sabotage. The mercenaries' plan goes smoothly until Burg shoots a mouse droid, which catches the attention of the droid guards patrolling the area. When they discover Davan (The Clone Wars' Matt Lanter), the sole human in the security room of an otherwise droid-run transport, Mando's attempt to deescalate the situation ends badly when Xi'an tosses a blade to kill him, which then triggers a distress signal directing the New Republic to the transport. The crew throws Mando under the bus and tosses him in the prison cell that Xi'an's brother Qin (Ismael Cruz Cordova) resided in, which sets off a series of events that leads to all of their dooms.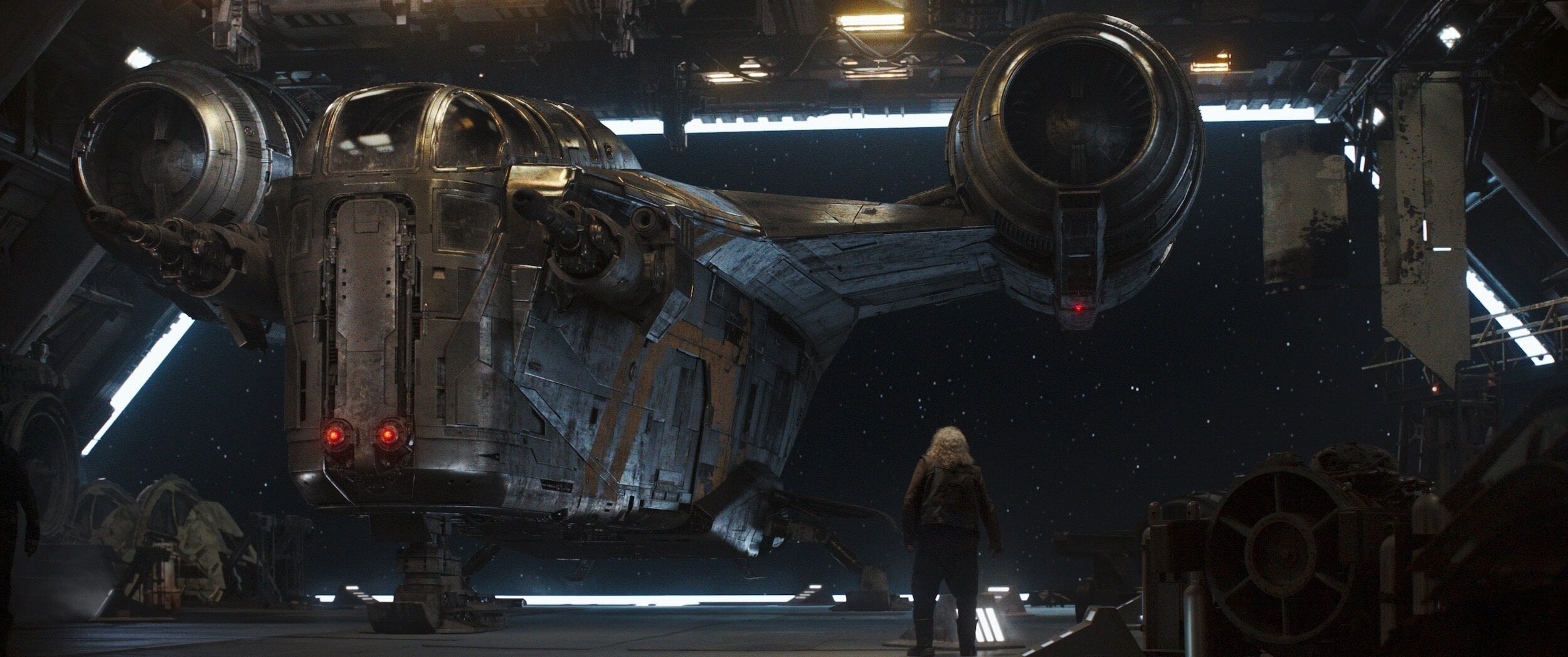 It's a little unclear why everyone is so keen on getting Mando off the board, although Xi'an's reasons are more personal than most. While Ran mentions Mando's fallout with the Guild, they don't go into his betrayal of the Guild or the Baby Yoda of it all. With the transport on alert that the New Republic is on its way, the corridors—which were a pristine white, almost like Tantive IV's layout—flash deep red. It only ramps up the tension as Mando cuts off communication to the Razor Crest and takes out the mercenaries one by one. Soon, only Qin is left, who offers to pay Mando even more money to take him with him after striking a similar deal with Mayfeld.
Meanwhile, Baby Yoda engages Zero in something like a cat and mouse game on the Razor Crest. The droid, who hacks into Mando's inbox to find a jumbled-up version of Greef Carga's message to Mando, is curious about Baby Yoda enough to hunt for him on the ship before leading him into a corner. And while Yoda attempts to use the Force to take out Zero, Mando takes him out with a blaster—a move that shocks Baby Yoda; his surprised glance at his hand is easily one of the best things The Mandalorian has given us to date. (Other than Baby Yoda himself, anyway.)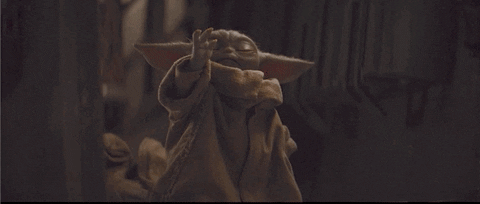 The deceit doesn't end there. Once Mando returns to Ran and Mando collects his reward, Ran gives Qin a ship to take out Mando, but Mando is one step ahead of them. In Qin's possession, Mando leaves the tracking beacon so that the New Republic X-wing ships—manned by Mandalorian directors Dave Filoni, Rick Famuyiwa (who helmed "The Prisoner"), and Deborah Chow—could easily take them down.
We're left on a curious note. Mando and Baby Yoda escape with the former noting, "I told you that was a bad idea," which might look like Baby Yoda's calling the shots now but could just as easily be Mando projecting onto the little creature. And the final shot reveals that for all of the destruction and back-stabbing Mando pulled off in "The Prisoner," he didn't actually kill anyone himself other than Zero. The New Republic ships took out Ran and Qin while Mayfeld, Burg, and Xi'an were all locked away in a prison cell.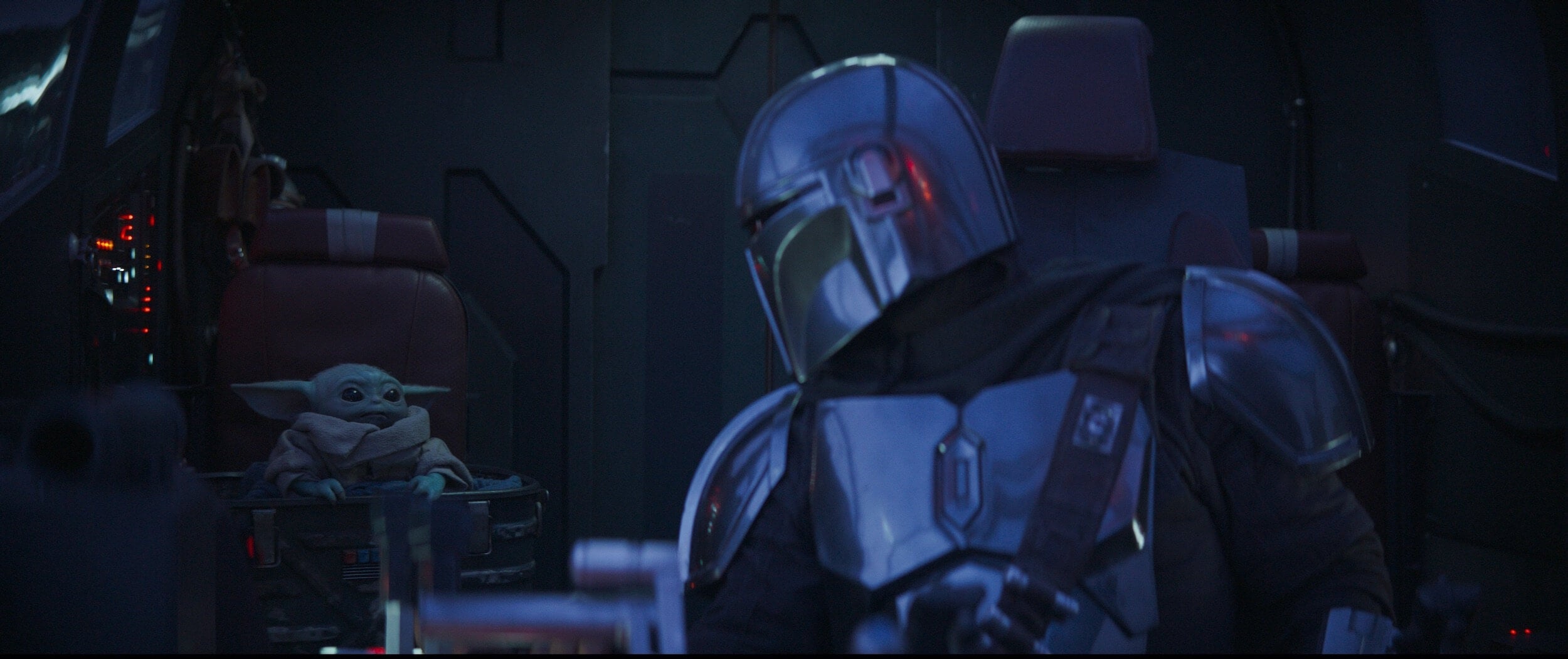 Sure, Mando might be a bounty hunter and worked with mercenaries, but it also doesn't seem like he relishes in killing non-droid beings and avoids it unless he has to (or they threaten Baby Yoda's life). And if he can tie them up in a bow and leave them for the New Republic, then at least there are three fewer people on his tail.
READ MORE: