DC Comics is launching an extended universe of Sandman spinoffs.
A few years ago, this might have raised some eyebrows from old-school fans. But after the recent prequel series Overture and the integration of Watchmen into the main DC universe, it seems that the time is right. Plus, it's worth remembering that we've seen several Sandman spinoffs in the past, including Lucifer and Dead Boy Detectives.
The new comics arrive in time for Sandman's 30th anniversary this year. Overseen by Neil Gaiman, DC will publish four spinoff comic series from new creative teams. The new stories begin with a one-shot Sandman Universe comic in August, introducing the premise that Dream has gone missing—a similar start to the original series.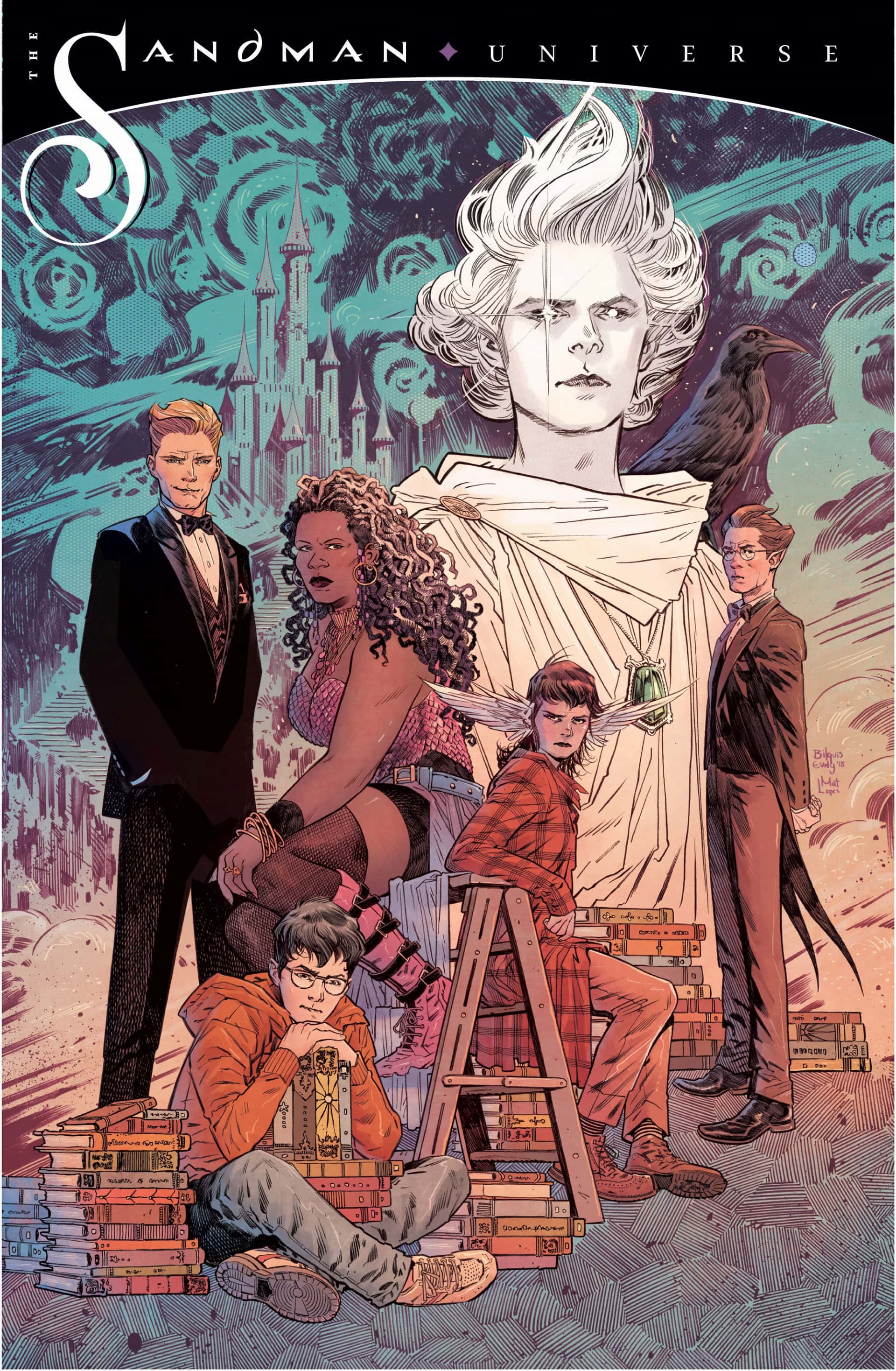 Nalo Hopkinson will write a series called House of Whispers (about a voodoo deity named Erzulie), Kat Howard will continue Gaiman's Books of Magic series, Si Spurrier will write The Dreaming (a comic set in Dream's home dimension, with characters like Lucien the librarian), and Dan Watters will write Lucifer.
This essentially makes Gaiman the creative director of a new imprint at DC. Speaking to Entertainment Weekly, Gaiman described the process for choosing new creative teams with DC/Vertigo:
"In each case, it was trying to fit somebody to the character and the book. An example would be Nalo, who writes science-fiction and fantasy and historical stuff and books that blend all of those things, and they're always informed by Caribbean roots and African roots. And going, "Okay, if we're gonna do House of Whispers, if we're going to do Erzulie and have all this voodoo lore stuff, then I want Nalo to do it because there isn't anybody better." The joy of this is being able to go out and find the best person. I've worked with Kat Howard now for seven or eight years on different projects, and I've been really impressed."
DC hasn't announced any artists aside from Bilquis Everly and cover artist Jae Lee on the Sandman Universe one-shot, but we expect to hear more at Emerald City Comic Con this weekend.