This article contains spoilers.
Fantastic Beasts: The Crimes of Grindelwald, the latest entry into J.K. Rowling's sprawling wizarding world, takes us into familiar territory while it introduces us to new characters, beasts, and feats of magic. And a key part in bringing the magic to life on the big screen is the visual effects.
Rodeo FX, which is one of the studios behind the visual effects of the Fantastic Beasts franchise, had a hand in creating some of the first film's memorable visuals such as Newt Scamander recreating a destroyed alleyway, MACUSA, and No-Maj Jacob Kowalski's first visit to Newt's suitcase. This time around, the studio had about twice as many visuals to create as it constructed wizarding cities, crafted powerful spells, and even put its touch on a familiar citing.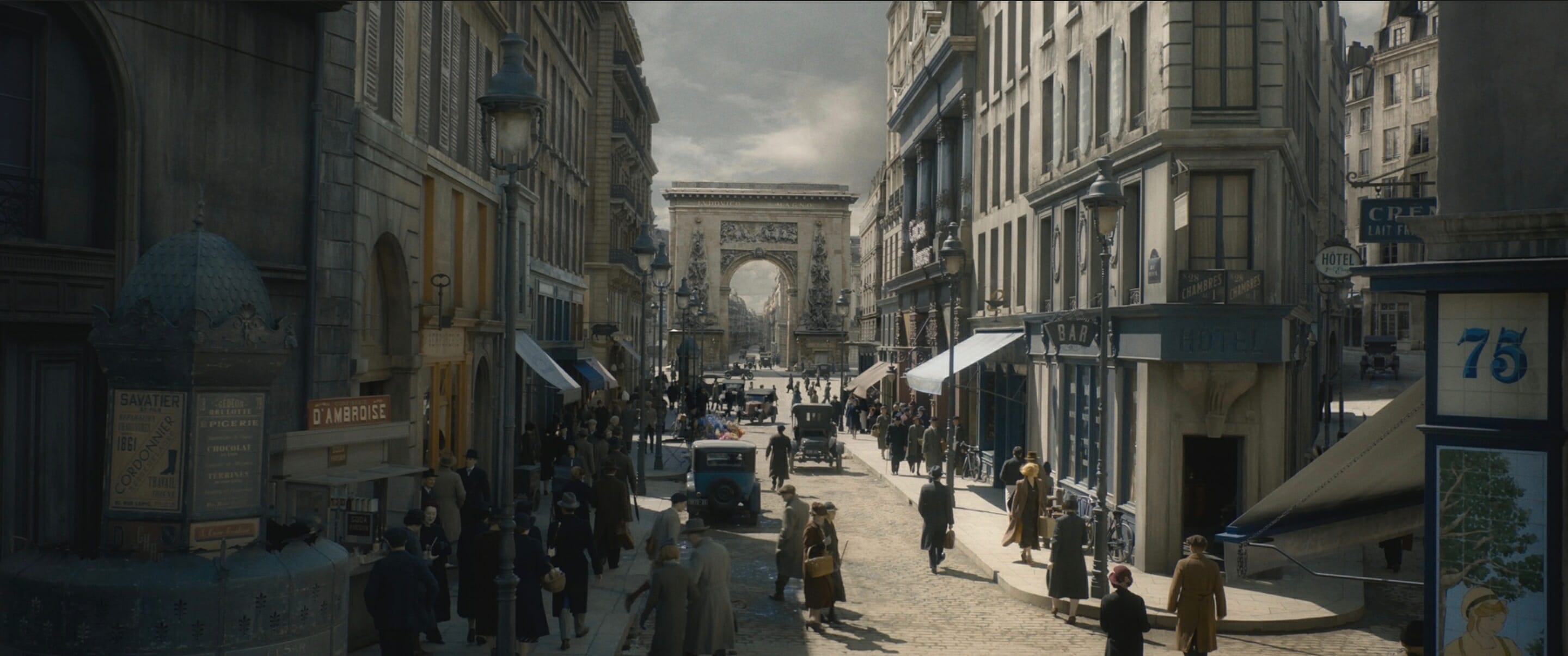 Early into the film, we return to the British Ministry of Magic as Newt participates in an interview he knows won't give him the clearance to travel internationally again. The backdrop of the Ministry is only seen in passing (and it occurs nearly 70 years before we first see it in the Harry Potter films), but it's all at once familiar: the columns, the bustling activity of overworked employees not paying Newt any attention, even the Floo Network that witches and wizards used to enter the Ministry of Magic.
"There are these fireplaces with green fire [at the Ministry], and we actually built those," Arnaud Brisebois, a VFX supervisor at Rodeo FX, told the Daily Dot. "They're super far and super small in the distance, so we still built those high-res and we have people teleporting in the back. You see these small green flames firing as the camera turns around on this big establishing shot. When you work on something like this, there are so many fans out there that they will notice."
The newer technology certainly helped; Brisebois noted that production designer Stuart Craig provided the original set elevations for the Ministry set along with photographs of the physical Ministry set from earlier Harry Potter films so that "it was almost like reproducing something that exists." But it's that kind of attention to detail that the VFX that Brisebois—who's also worked on both Fantastic Beasts films, It, and Paddington 2—has perpetuated throughout the approximately 200 shots he worked on in the film. The Ministry setpiece alone had desklamps, folders, chairs, and people working in the background. You never get to see any of it up close, but it would likely feel empty without it; he also says that several shots are even identical to what we've seen in previous Harry Potter films.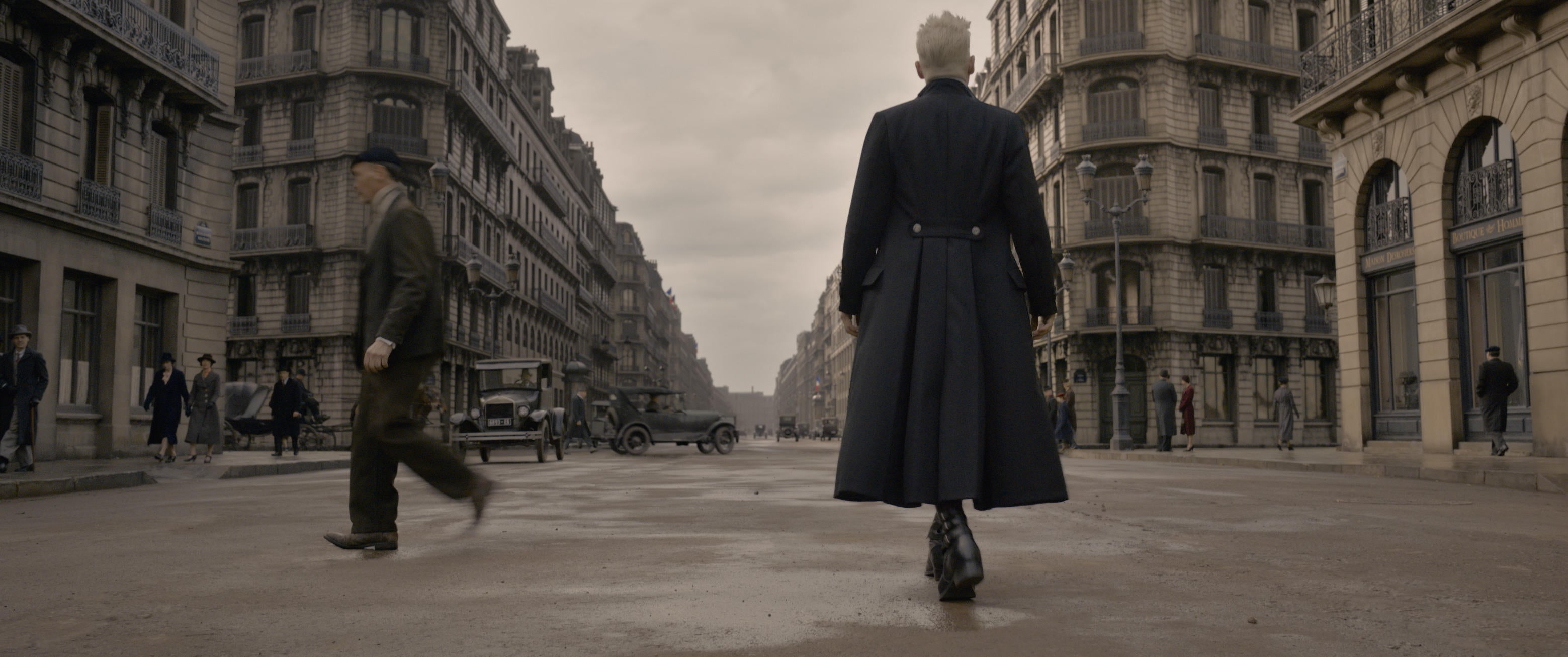 That detail also translates to bringing a wizarding twist to 1927 Paris. The process of fleshing it out involved using Lidar scanners to capture several streets in Paris along with looking at 1920s Parisian architecture so that those streets felt familiar to fans with a mix of authenticity. While the first level of the set existed, VFX extended it upward and outward.
"In relation to New York in the first Fantastic Beasts film, Paris is much dirtier," Brisebois explained. "They used more charcoal for fire and fuel and all that, so it's much dirtier. So we had to weather everything up and have everything be crooked. It was very different than the New York look of that era."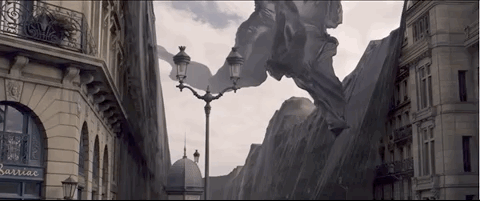 The centerpiece of Rodeo's work in the film is a culmination of astounding magic. After Credence Barebone and Nagini meet Irma Dugard, a woman listed on Credence's adoption papers whom he believes has knowledge about his mother, she's killed by a bounty hunter named Gunnar Grimmson. Credence then turns his Obscurus (the culmination of the magic he was forced to keep repressed as a child) on Grimmson as he bends the top level of the house in which they stood to his will.
For Brisebois and his team, that involved first creating pre-visuals for the sequence at hand and working alongside director David Yates before properly constructing the CG for that scene. And once they have approval, they get to work.
"To destroy the whole house, basically we had to build it from the ground up, so we had to look at circa 1920 architecture, Parisian architecture as well because it's very specific: understanding the structure, how the walls are built, how the roofs are built, what type of isolation that you'd use, and the type of glass for windows," he said. "Every single piece of architecture and material needs to be understood and we need to build and reproduce. It's a huge asset because we live inside and outside and then we break all of it apart, and then we're using it in wide shots and we're using it in close-ups, so we took very good care of building everything in very precise detail."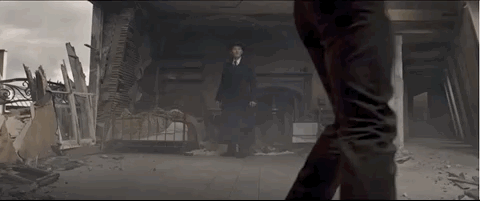 But in a film like The Crimes of Grindelwald, the visual effects team also has to make sure that the spectacle doesn't get in the way of plot or character development, such as Yusuf Kama and Leta Lestrange's family history revelations in the Lestrange family mausoleum. Much of that scene (such as the sinking ship) use visual effects, but at the end of the day, the characters need to take precedence.
"It's a question of more designing something that is beautiful and that is in-tune with the Potter language and that also doesn't catch too much attention at the same time," Brisebois said. "It's just a bit of balancing, just being careful of what's the most important—in a sequence like this—is definitely the dialogue. So we just have to be careful."