How would cosplay look if it had a couture twist? 
A Tumblr project called Cosplay Couture is exploring this question by bringing together fashion photography and cosplay to interpret characters in unique ways.
Cosplay Couture was started by cosplayer and costume designer Courtney Coulson and photographer Luke Milton. The pair first met through a mutual friend a little over two years ago when Coulson was interested in exploring modeling. They realized they shared a number of interests, including pop culture, and began to photograph some of Coulson's older costumes. Ever since they've been collaborating on a number of projects, and eventually Milton suggested starting Cosplay Couture. Milton told the Daily Dot he wanted to create the project because while many people cosplay, Coulson has a unique skill.

MORE: The rise of chic geek fashion
 
"How many people who do this stuff can also perfectly tailor a coat, or know exactly what fabrics or textures to use? She has such a strong fashion sensibility, and so many of her own design ideas that it seemed a shame to just do what everyone else was doing and not make use of the talents that were there," he said.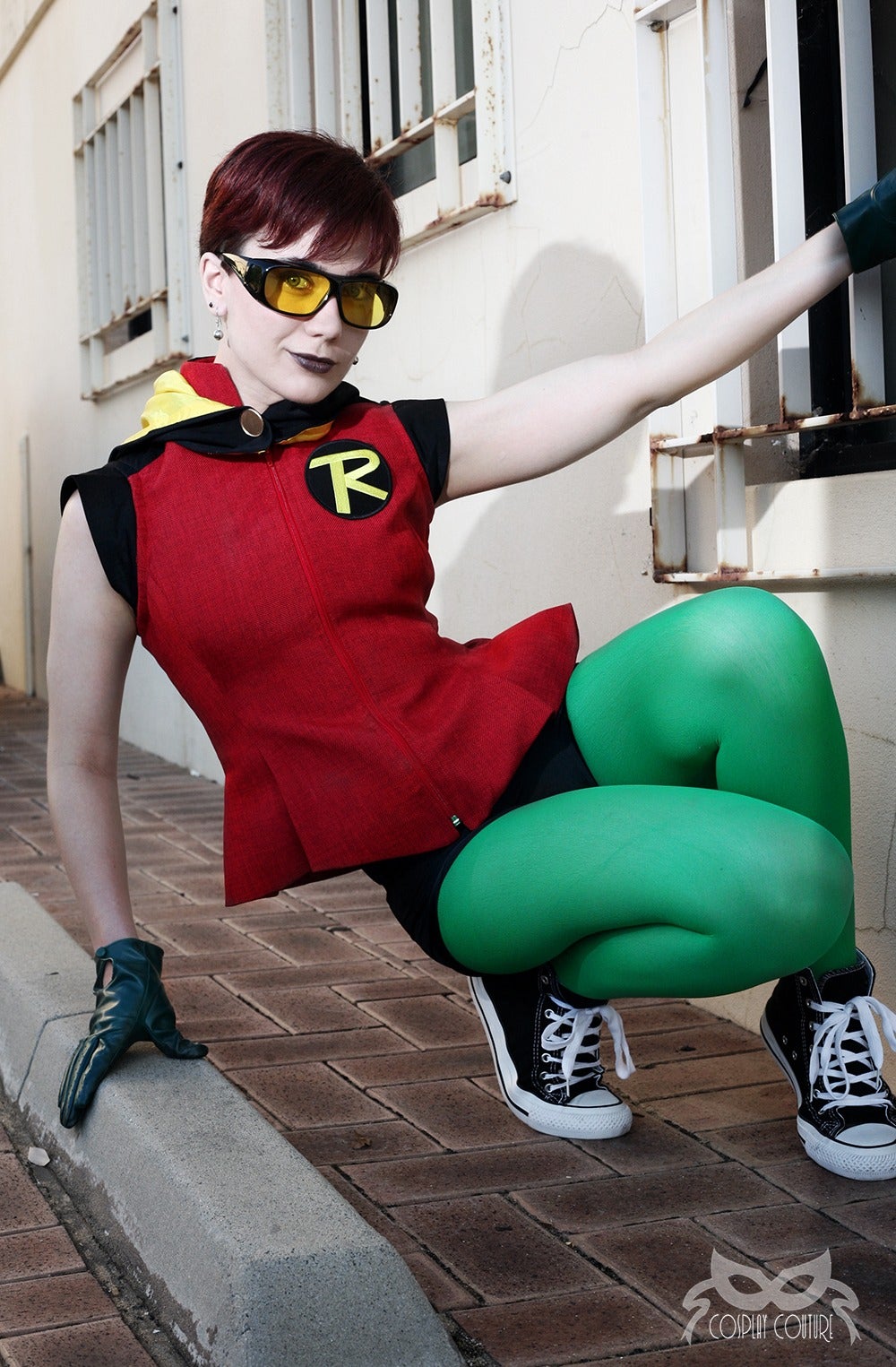 The key to Cosplay Couture is not following the usual aim of cosplay. According to Milton, it's all about interpreting the characters instead of trying to recreate their looks.
"It means you're looking at a model wearing a unique outfit that is inspired by the essence of a popular character—not the character itself, so that means that Courtney can be absolutely anyone or anything and it works and that's the fun of the challenge," he said. "We can be watching anything—and we do watch a lot of films together—and then just start having fun asking the question. Even if it's the most unlikely thing. What does a fashion Godzilla look like? Fashion Mothra? I don't know! What if we found out?"
Coulson told the Daily Dot it's these crazier ideas that lead to the more exciting shoots as the interpretation factor opens up many opportunities.
"I mean a fashion version of Frankenstein's Monster? Sounds ridiculous, let's do it! It doesn't matter the age, gender, or even species of the character, there's nothing we won't explore," she said.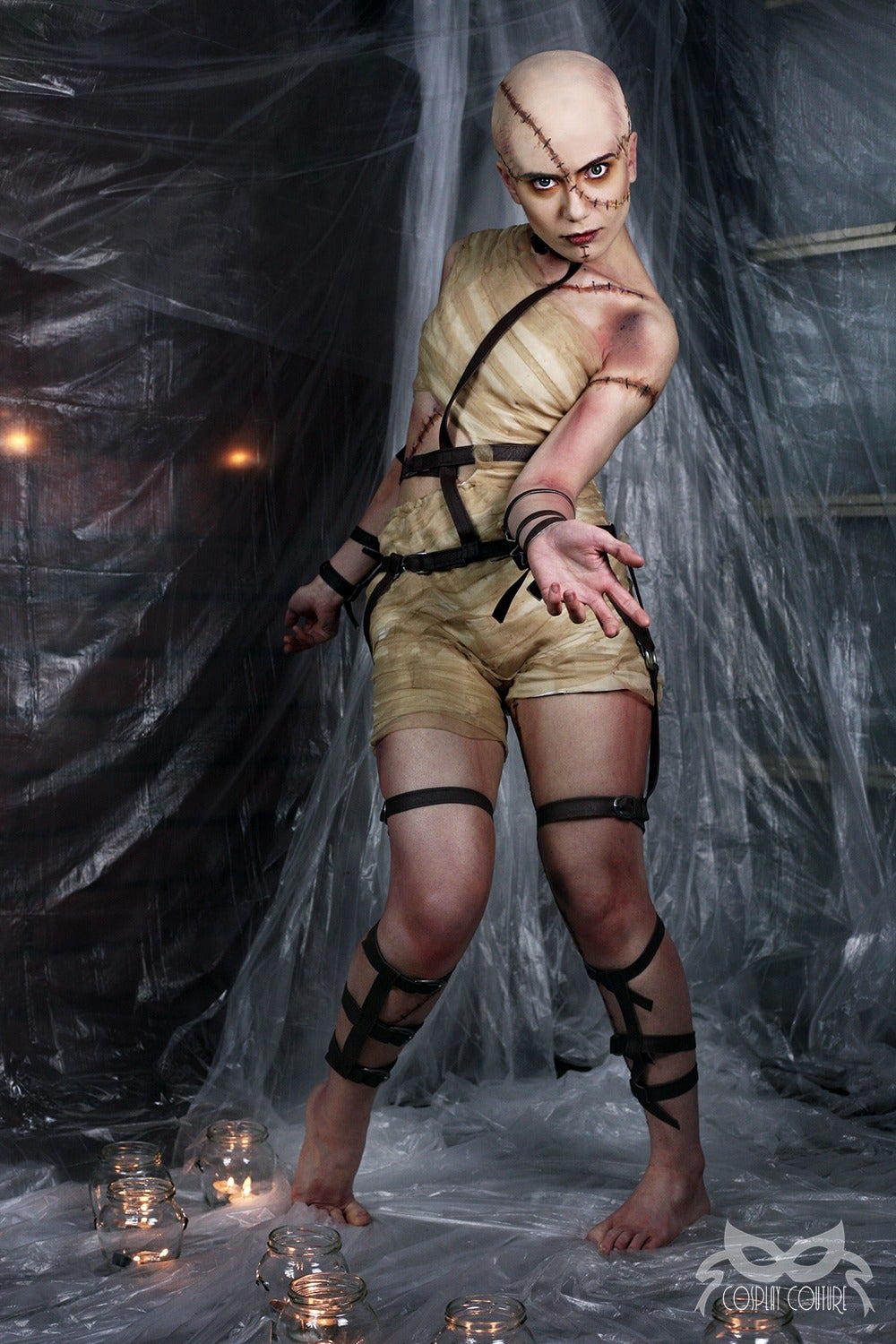 A lot of work goes into each costume and photoshoot, but Coulson and Milton try to do at least one photoshoot a month. They always have a number of ideas in the works. The research and design process is the most time consuming. Coulson said finding the right location is key so characters look like they could be inhabiting Neverland or the Wild West.
For Coulson, interpreting these characters for each shoot helps her reach a greater understanding of them, because they're "not just translating a costume" but " trying to communicate the essence of the character, including personality and body language." Thinking about where these characters might fit into the fashion world leads to fascinating questions to Coulson, like "what era, culture, or style do they suit best? Has part of their costume actually been a trend before? What does this color scheme say about them?"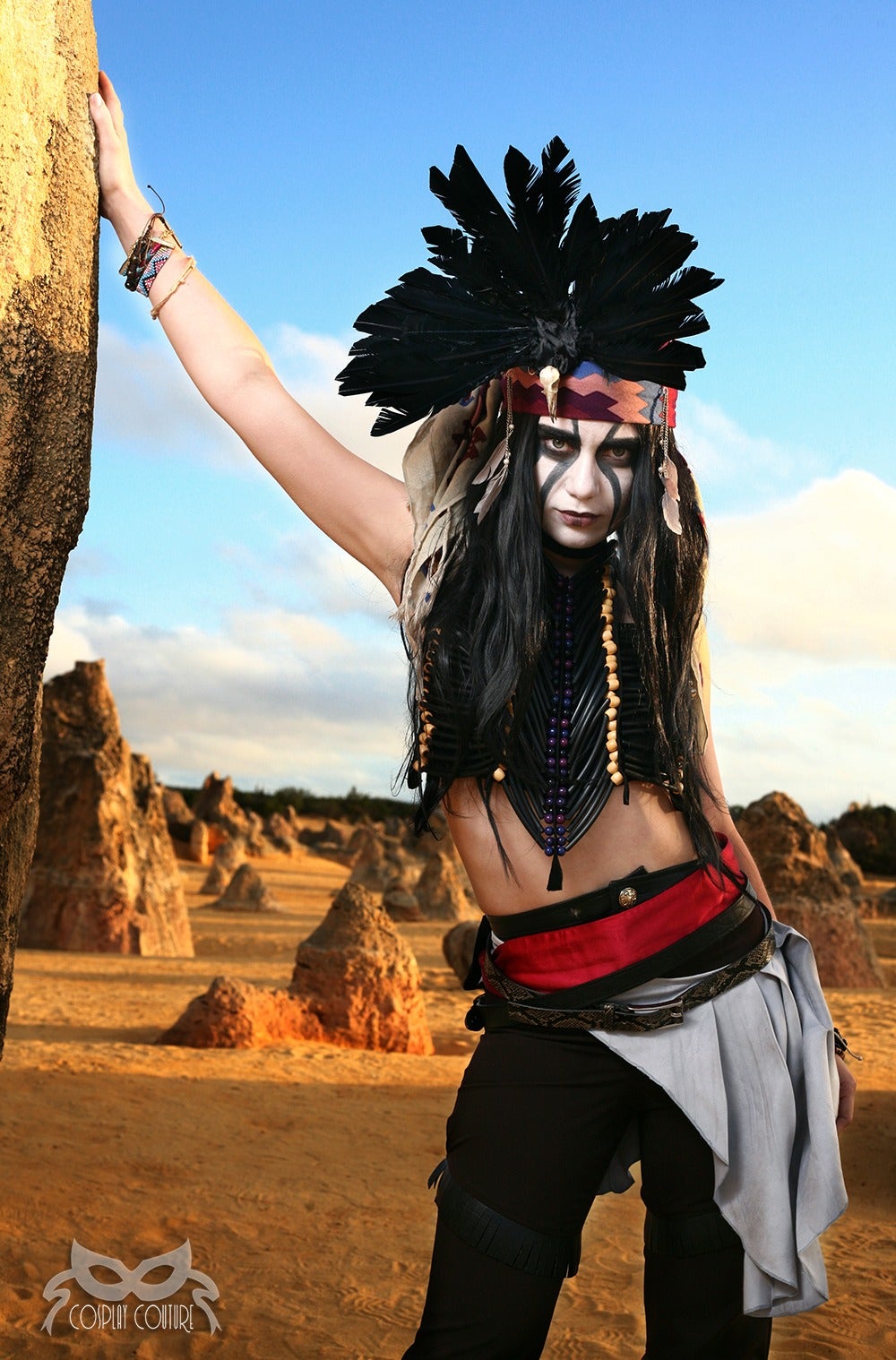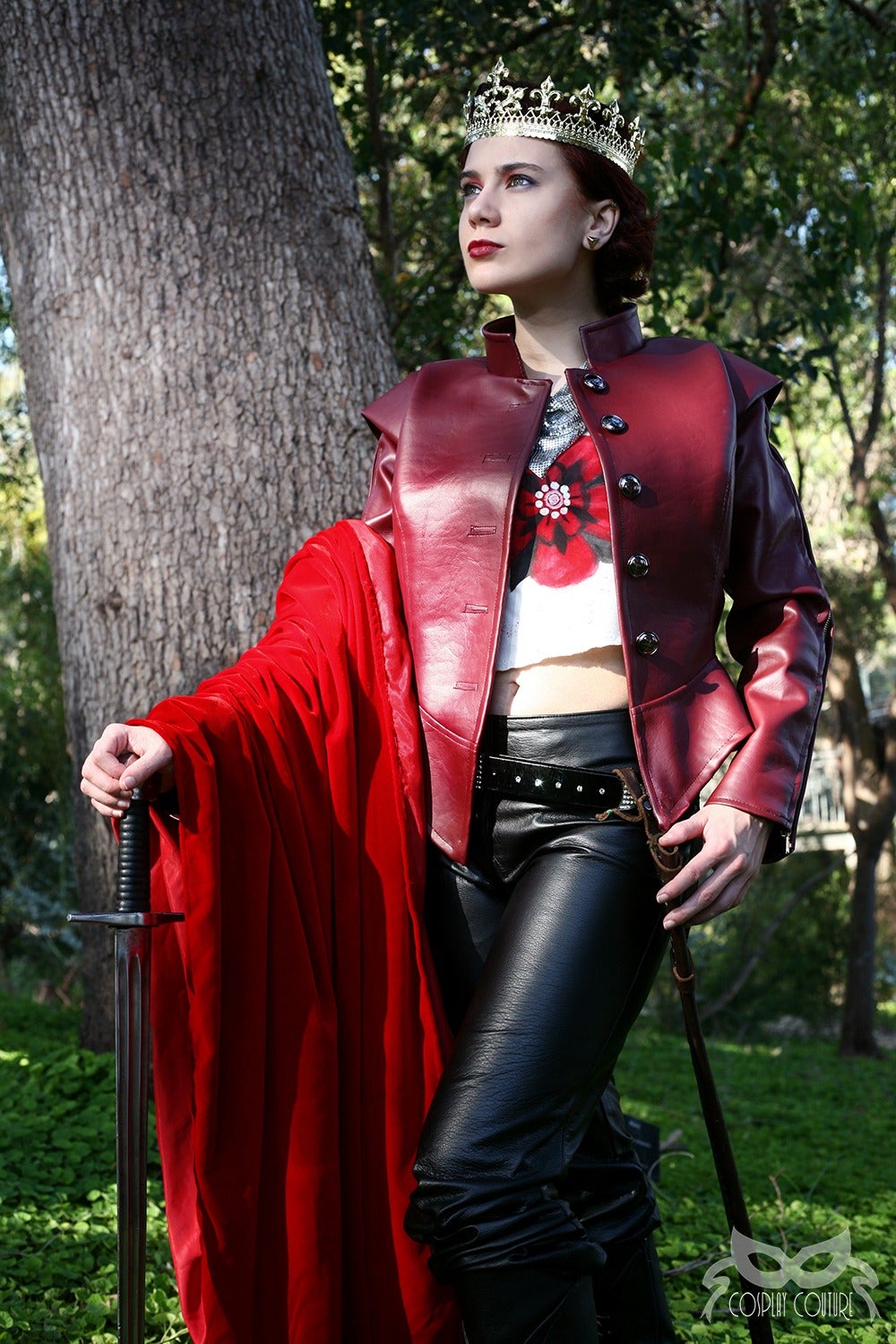 Fashion Frankenstein is one of their favorite creations. Many of their favorites are these unexpected characters. Coulson's other top pick is Henry V, and Milton loved shooting their Tonto design in the desert.
While they've covered a lot of great characters so far, there are even more interesting interpretations coming up in the future. The duo keep a schedule to track all of their ideas, and while costumes vary, they also keep an overall theme every year. Coulson said Doctor Who is the theme this year while next year they'll tackle Marvel. Milton said villains like Galactus are on their list for Marvel, but in the short term people should look out for a version of Caesar from Planet of the Apes. The two are also working on an ambitious design for The Hobbit's Smaug.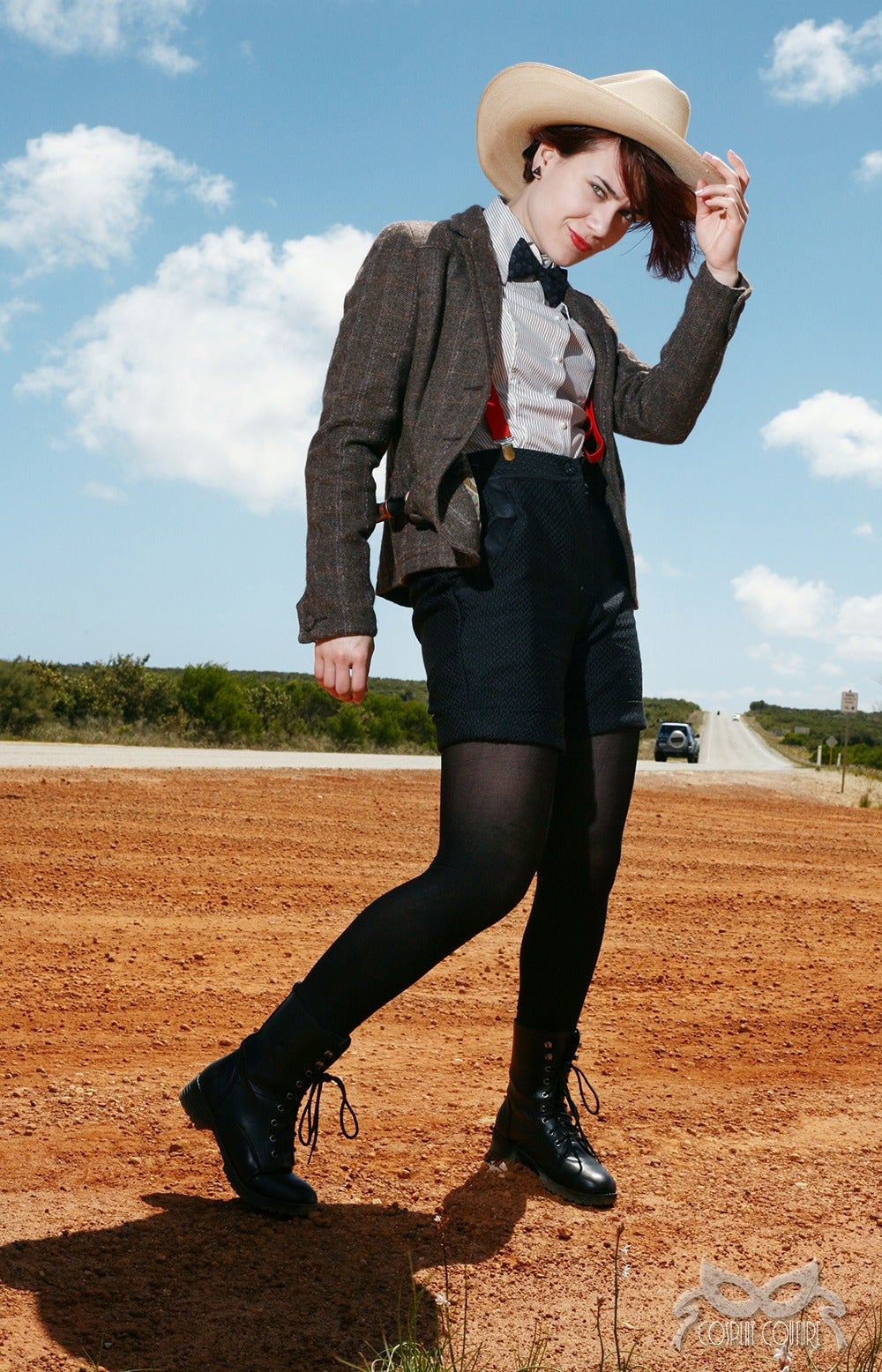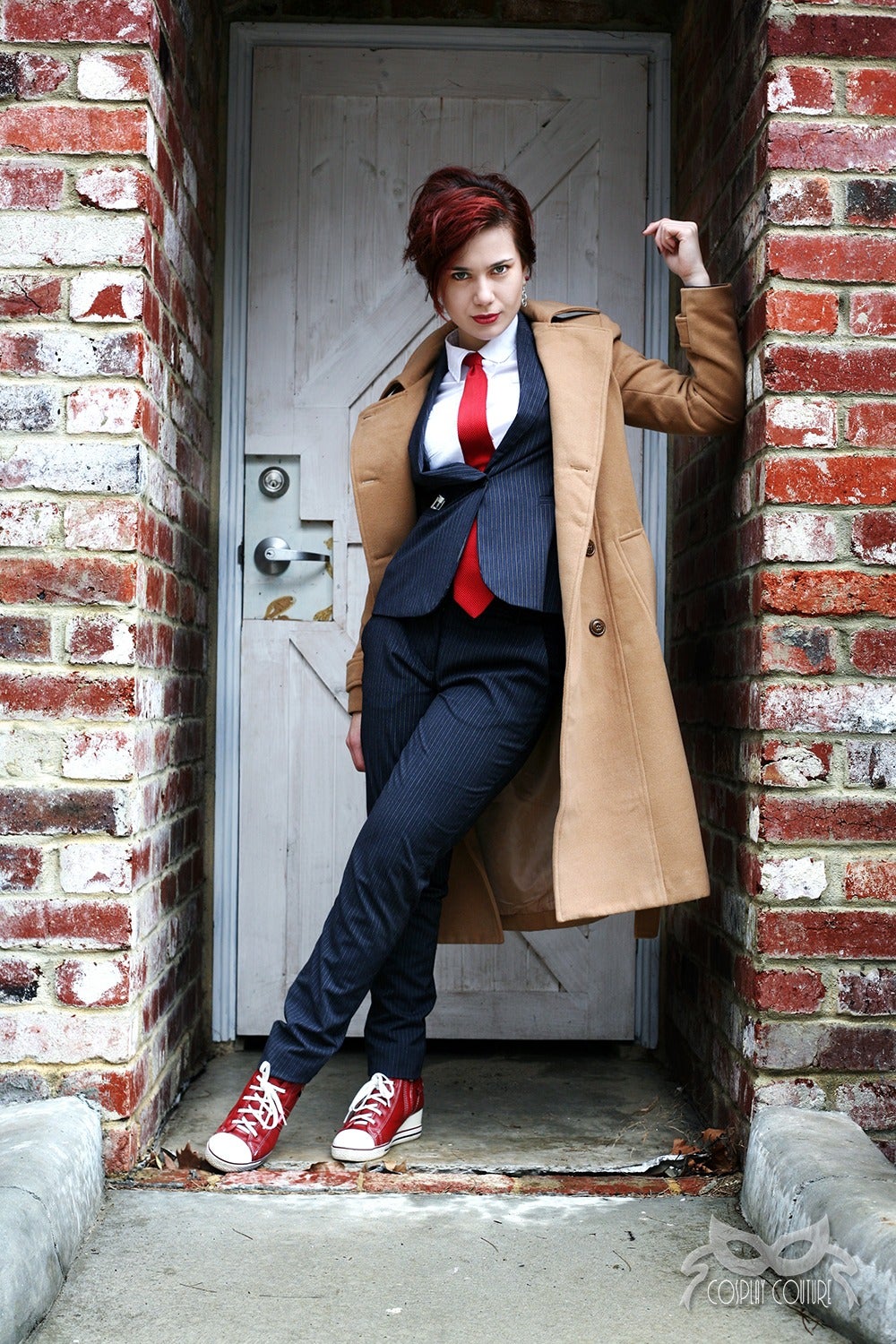 Always striving for more ambitious projects, Coulson said in the future she'd like to do a runway show that would be completely based on either a movie, TV show, or book. 
"Hopefully this is just the beginning," Milton said. "I'd love to just keep pushing what we do and take it into other arenas."
See more of Coulson and Milton's cosplay interpretations on their Tumblr.
Photos by Luke Milton via Cosplay Couture/Tumblr