The renaissance of board gaming culture has left us with a glut of great new games, but it's also left some of the best classic board games collecting dust. Sometimes you don't have the patience to learn something new, don't have the money to pick up the newest 8,000-piece zombie-hunting experience, or just want to settle in with some good nostalgic fun. When nothing but the best classic games will do, here are our picks for which boxes to dig out of the closet—and how to improve them.
Two headnotes: No, you won't find Chutes and Ladders here: We like games with a little skill, rather than leaving the entire play experience to chance. And you might think a 4.4 is a rough rating, but the notorious critics at Board Game Geeks definitely are biased against these dusty favorites.
The best classic board games
Year of origin: 1938
Number of players: 2-4
Time to play: 90 minutes
BoardGameGeek rating: 6.3
There are few things more satisfying than finally besting your parents at Scrabble after enduring a decade of their relentless dominance. If you haven't played in a while, it might be time to bust out the crossword-building game and give it another go. To sharpen your skills, try to learn the approved two-letter words and words that use the Q without a U. Finally, make sure you upgrade your set to a deluxe edition with a grid to lock the tiles in place; this ain't the '50s anymore.
Year of origin: 1931
Number of players: 2
Time to play: 30 minutes
BoardGameGeek rating: 4.6
What, you thought it was just a matter of blind guessing until you nail all your opponent's ships? Think again. Tech consultant and gaming analyst Nick Berry painstakingly tested various strategies to make winning Battleship as efficient as possible. Read up on his research here, then challenge your big brother to the rematch of a lifetime.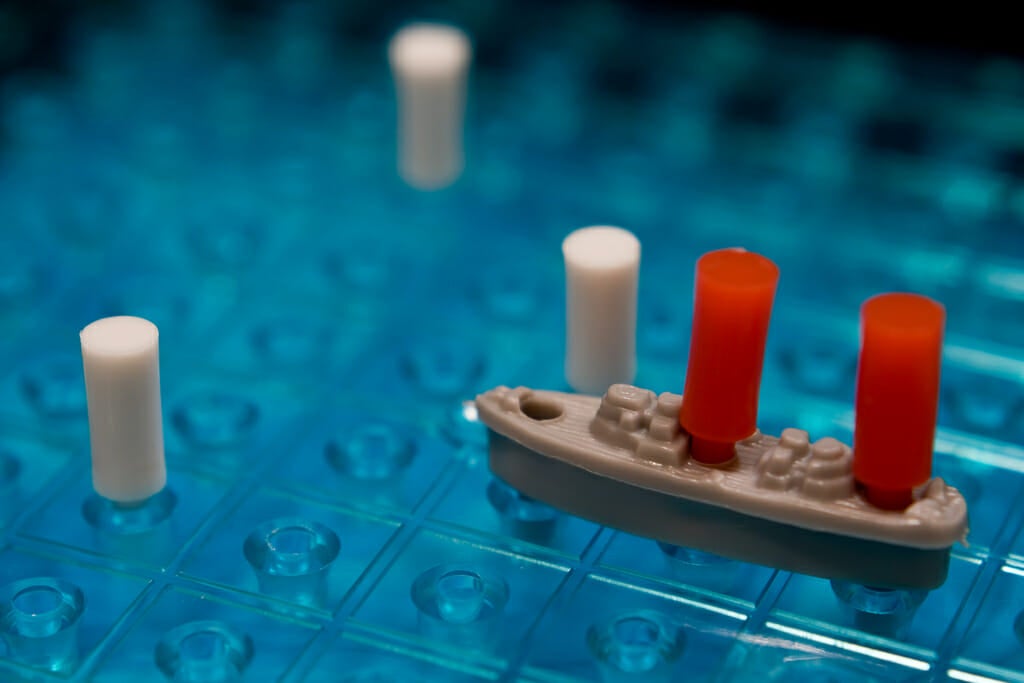 Year of origin: 1984
Number of players: 2-6
Time to play: 60 minutes
BoardGameGeek rating: 6.4
In the era of "fake news," a game about bullshitting has never been more appropriate. It's as much a test of your poker face as it is about making up convincing definitions for words. For a modern twist, check out Fibbage, part of the JackBox Games party pack.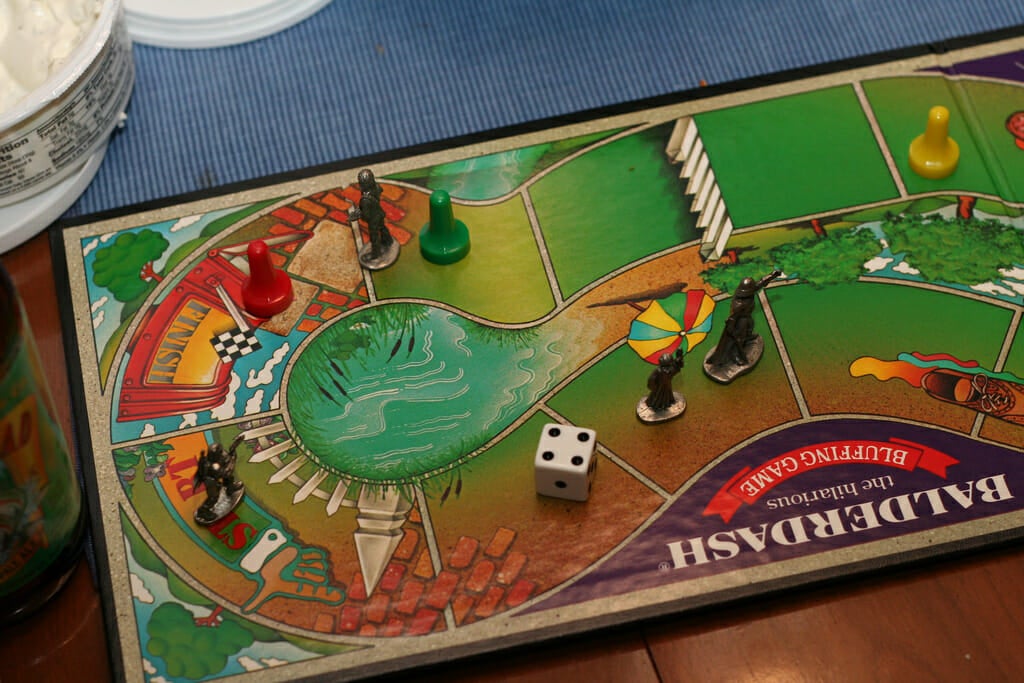 Year of origin: 1933
Number of players: 2-8 (wait, really? 8?!)
Time to play: 60-180 minutes
BoardGameGeek rating: 4.4
In junior high, my best friend Allie and I would set up Monopoly games that could last days; if there was still no winner at the end of a slumber party, we'd write down the placement of every piece and dollar, pack up the box safely away from her cats, and set it all back up again the next time we hung out.
As an adult with precious little weekend time, I now recognize the error of these ways. Fortunately, so has the rest of the world, which has come up with countless suggestions that can improve (and greatly speed up) gameplay: instituting a no-property rule on the first lap around the board, adding another die to the mix, tweaking the Chance and Community Chest decks, or actually (gasp!) playing by the written rules, most of which you've been unwittingly ignoring your whole life. If you fall in love and want to update your set, be sure to investigate one with some of the new crowdsourced token ideas.
READ MORE:
Year of origin: 1949
Number of players: 3-6
Time to play: 45 minutes
BoardGameGeek rating: 5.6
Professor Plum, in the Conservatory, with the lead pipe! The punchline of this game is a well-worn favorite, but the game itself could use a little help. With a lucky guess or two, the game can be over in an instant, making it more about luck than actual deductive ability and pushing fans more toward other deduction games like Sleuth or Mystery of the Abbey. To make things a little more thoughtful, consider a rule variation in which you ditch the dice roll and give each player a stock nine credits for each turn (one per move, three per guess) to strategically use as they will. Or you can really up the ante by transforming the game into a full-fledged .
Year of origin: 1971
Number of players: 2
Time to play: 20 minutes
BoardGameGeek rating: 5.5
Speaking of deduction games, Mastermind is a reliable old standby. Use your critical thinking skills to determine the color and order of the codemaster's pegs. It sounds (and is) straightforward enough, but deductive reasoning isn't always so simple. This game hasn't changed a bit since its introduction almost half a century ago, and that's just fine by us.
The Daily Dot may receive a payment in connection with purchases of products or services featured in this article. Click here to learn more.