Christopher Nolan's Interstellar is set to be one of the biggest movie events of 2014, and Google is getting in on the action with what it describes as a "first-of-its-kind partnership."
In reality, this partnership closely resembles a typical movie marketing site. The Interstellar Space Hub allows you to explore various facets of the film, such as behind-the-scenes featurettes and interviews, plus math and science tie-in lessons from Google Education. 
The Hub is set up like a space exploration game, where you can fly out past the edges of the solar system and check out a version of the wormhole Matthew McConaughey and Anne Hathaway travel through in the movie. There's also a slightly more complex app game, where players build their own solar systems and pilot a spaceship. It sounds like it will probably be fun for fans of the science side of science fiction (you can "slingshot between planets and return research data to Earth," apparently), but perhaps not so much for audiences who are used to games with characters or a storyline.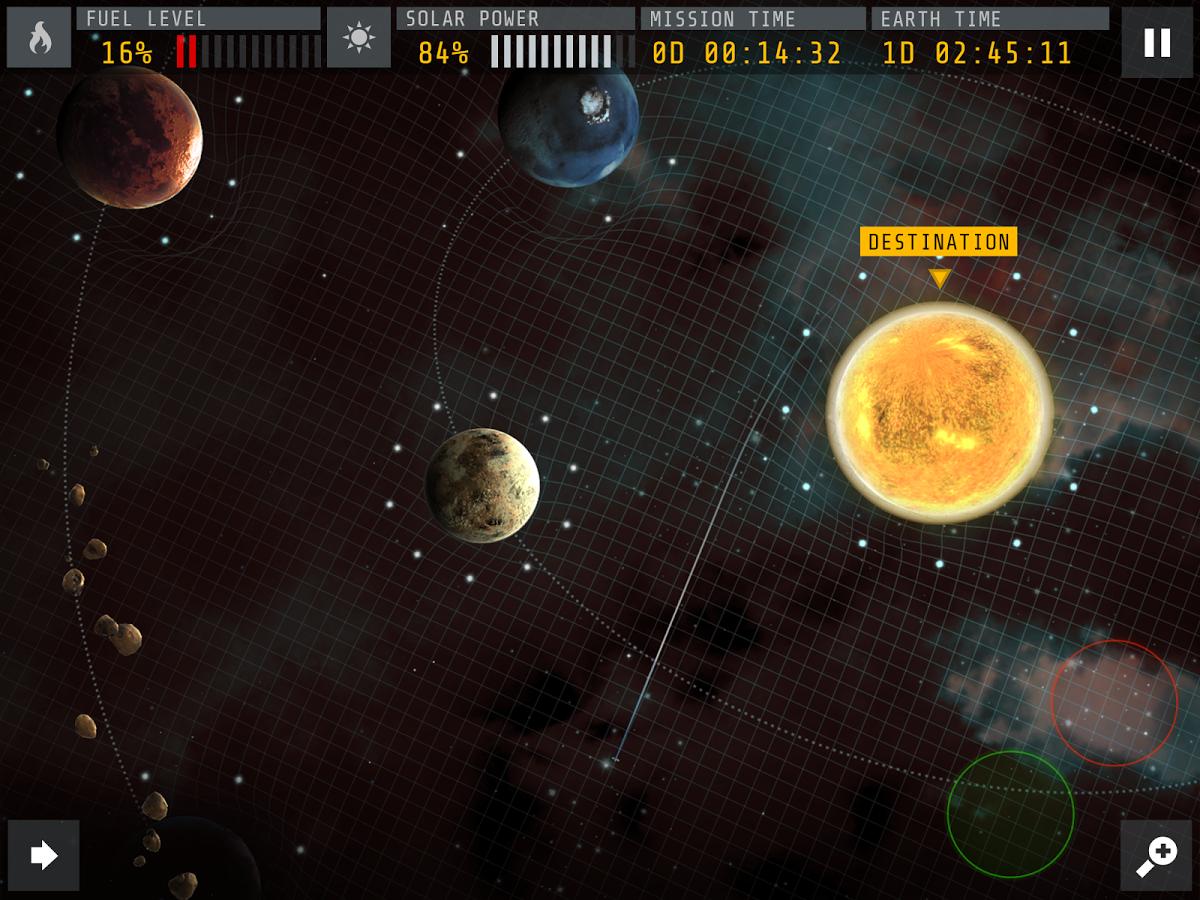 Photo via Google Play
Since Paramount and Nolan don't want to spoil what happens in the film, these online tie-ins face some inevitable difficulties. Most of the marketing so far has been purposefully oblique, focusing on the science, world-building, and visual effects rather than the plot of the film.
As a result, the Interstellar Space Hub has plenty of information about space exploration and how to buy tickets for the movie, but very little in terms of what most people actually engage with (i.e., Matthew McConaughey saving the world). The most interesting thing coming out of this Google/Paramount partnership is a live Google Hangout with the cast—which probably would have happened anyway, without the aid of a "space hunt" site.
On the whole, it's a little reminiscent of Nolan's relationship with his Batman trilogy: He makes "serious" blockbuster movies with a sci-fi/adventure twist, which his studio then markets with the kind of material that seems more appropriate for films like the X-Men franchise or Hunger Games (which is itself better suited to online marketing).
In the end, people are far more likely to buy a ticket for Interstellar because they like Christopher Nolan movies—or simply because the trailer looks awesome.
Screengrab via Warner Bros. UK/YouTube