A tall, gentle, often silent creature with a much smaller friend who is prone to cartoonish mood swings. Calvin and Hobbes? Or Groot and Rocket Raccoon from Guardians of the Galaxy?
The link between Marvel's huge summer blockbuster and Calvin and Hobbes may not seem immediately obvious, but illustrator Mike S. Miller has persuaded us with his adorable fanart of Rocket and Groot in the style of the famous cartoon duo. Rocket really does have Calvin's crazy-eyed excitement down to a tee, while Groot makes a weirdly convincing Hobbes, towering benevolently over Rocket as they dance to Awesome Mix Vol. 1 or hang out in a Bill Watterson-style garden.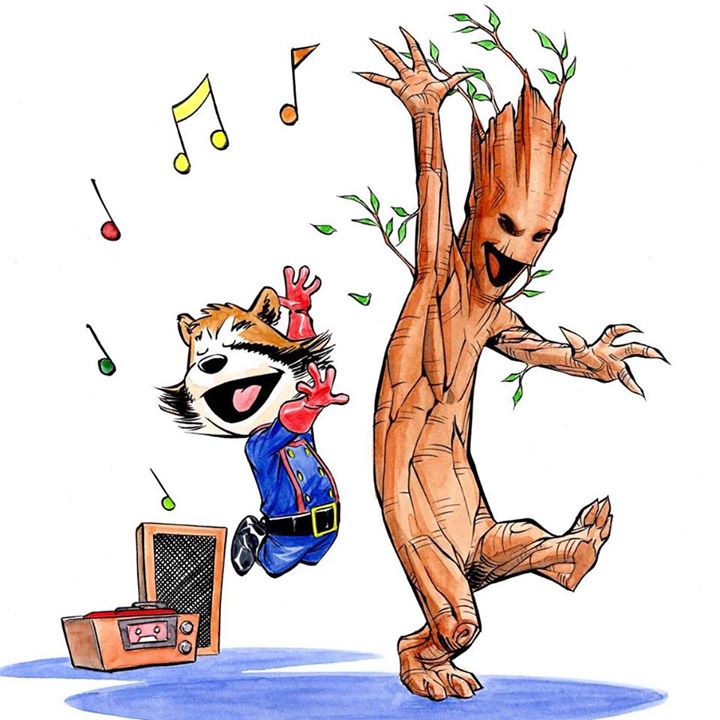 Photo via Mike S. Miller/Facebook
Mike S. Miller, a professional comic book artist, has somehow stumbled upon a perfect crossover for Rocket and Groot. The first couple of drawings were so popular that they were snapped up before he could add watercolors, but it looks like he may be selling more at convention appearances—or on Facebook, if you're lucky.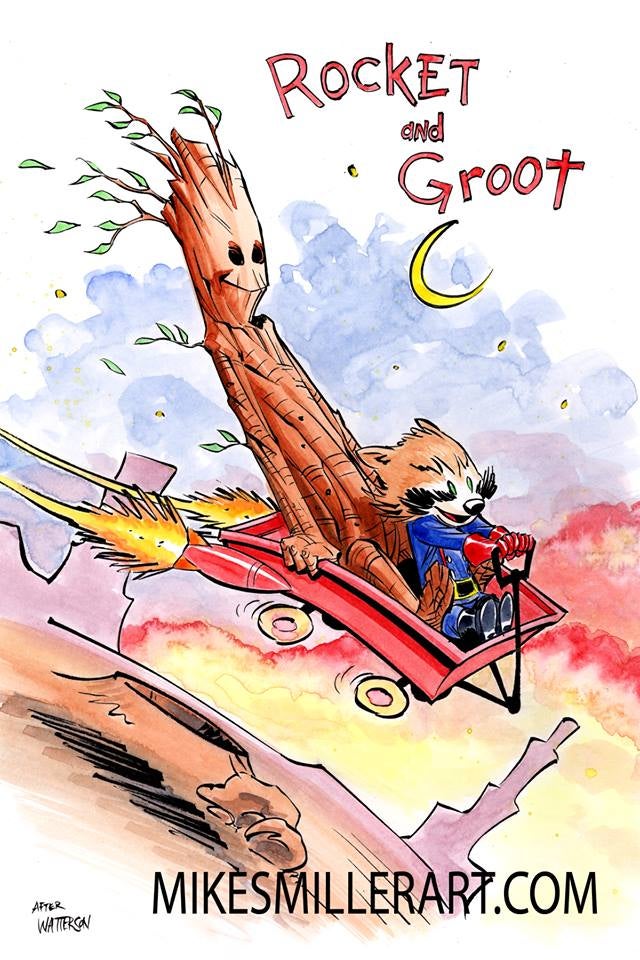 Photo via Mike S. Miller/Facebook
Crossover fanart is pretty common, but it takes a good eye to pick out two sources that really gel like this. There's something about Groot and Rocket and Calvin and Hobbes that just works.
Photo via Marvel