Black Panther crushed nearly all of the competition at the box office for weeks and broke numerous records, but seeing them all put together really drives home how much of a massive hit it was.
On Friday, the Walt Disney Company (the parent company of Marvel Studios) released an infographic demonstrating its accomplishments. Global box office hits are nothing new for Marvel Studios—or for Disney, which also released the record-breaking film Star Wars: The Force Awakens—but Black Panther resonated with its audience and had an incredible and global staying power after it made more than $1.3 billion globally.
The numbers, which include critic and audience scores, domestic and international box office returns, are staggering. During its run it became one of the 10 highest-grossing movies of all time, dominated international markets, spent five weeks at the top of the U.S. box office, and maintained a 97 percent on Rotten Tomatoes after debuting to a perfect score; it even overtook Titanic to become the third-biggest domestic release of all time.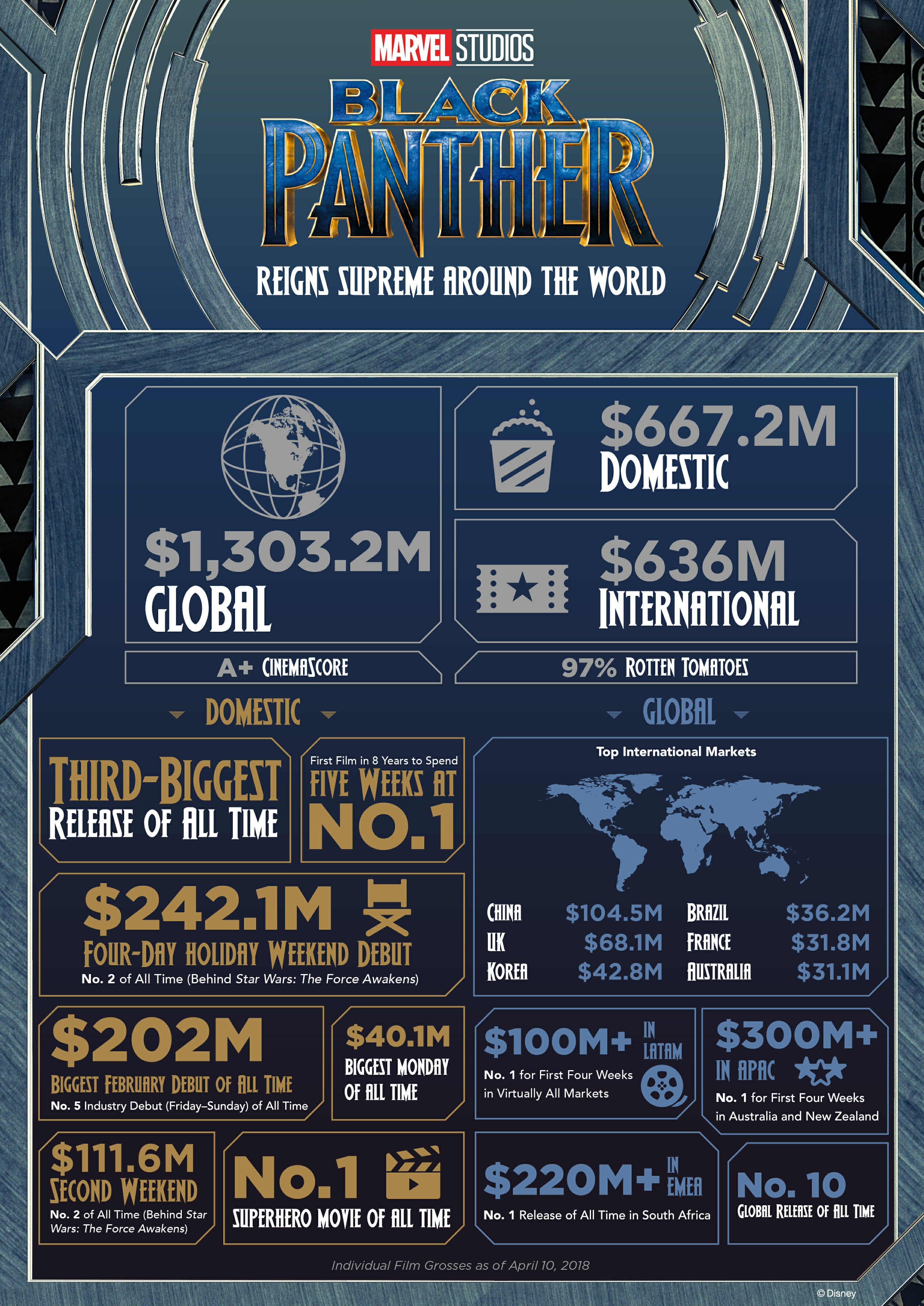 H/T Bleeding Cool