May is almost here which means Star Wars fans everywhere will be making plans for May the Fourth, a holiday dedicated to the Star Wars universe. If you're looking for some new franchise-inspired fashion to add to your closet to celebrate Star Wars Day, Black Milk Clothing has you covered.
The fandom fashion retailer has revealed on Pinterest an expansion to their Star Wars collection that includes six new sporty shooters.
"When we first launched our Star Wars collection we never did shooters but since then they have been really really popular," Black Milk's head of marketing Cameron Parker told the Daily Dot. "Especially since the guys can now get in on the action. So people have been begging us to bring out a range of Star Wars shooters and here they are."
Black Milk is known for their range of geek-inspired fashions that include Game of Thrones, Batman, and a newly expanded Harry Potter line. Traditionally these styles, and many of Black Milk's non-fandom related collections, have primarily catered to women but the introduction of the unisex shooter is opening the door for men to get in on Black Milk's geeky looks.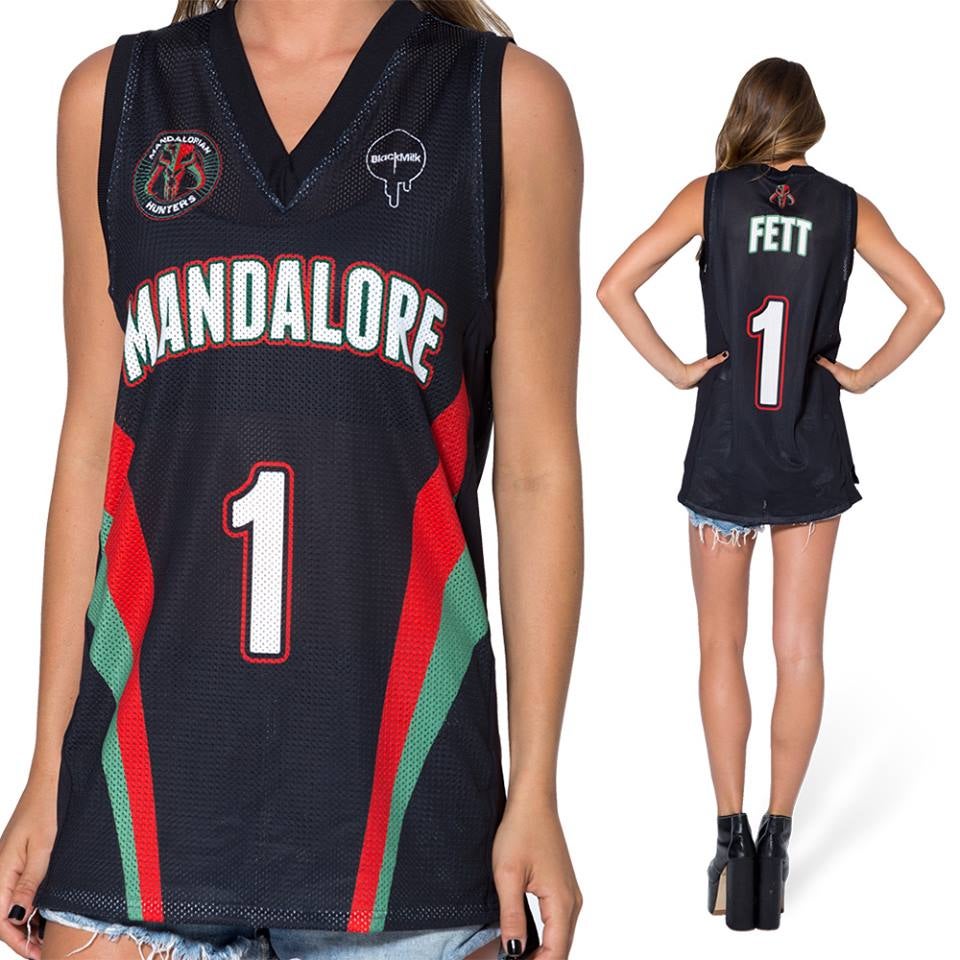 Each shooter represents a fictional sports team in the Star Wars universe and includes a name fans will recognize. The backs of each shooter are being revealed on Black Milk's Facebook page. So far we know that Vader is on the Sith Deathstars jersey, Fett on the Mandalore Hunters, Skywalker on the Tatooine Twin Suns, and TK-421 on the Imperial Troopers. No word yet on the names that will be on the backs of the Mos Eisley Villains or Hoth Wampas shooters, though Black Milk did reveal on Pinterest that No. 7 on the Eisley shooter "represents when Greedo leads Han Solo to sit at one of the seven booth fitted alcoves." So a Greedo or Solo on the back might be a possibility.
The shooters will go on sale May 4.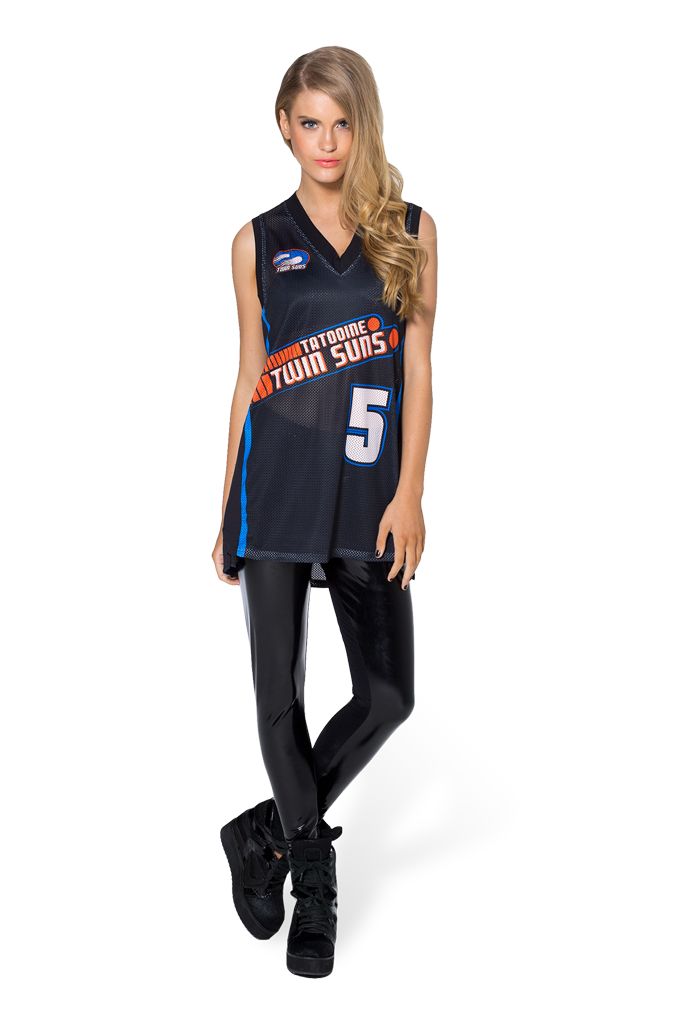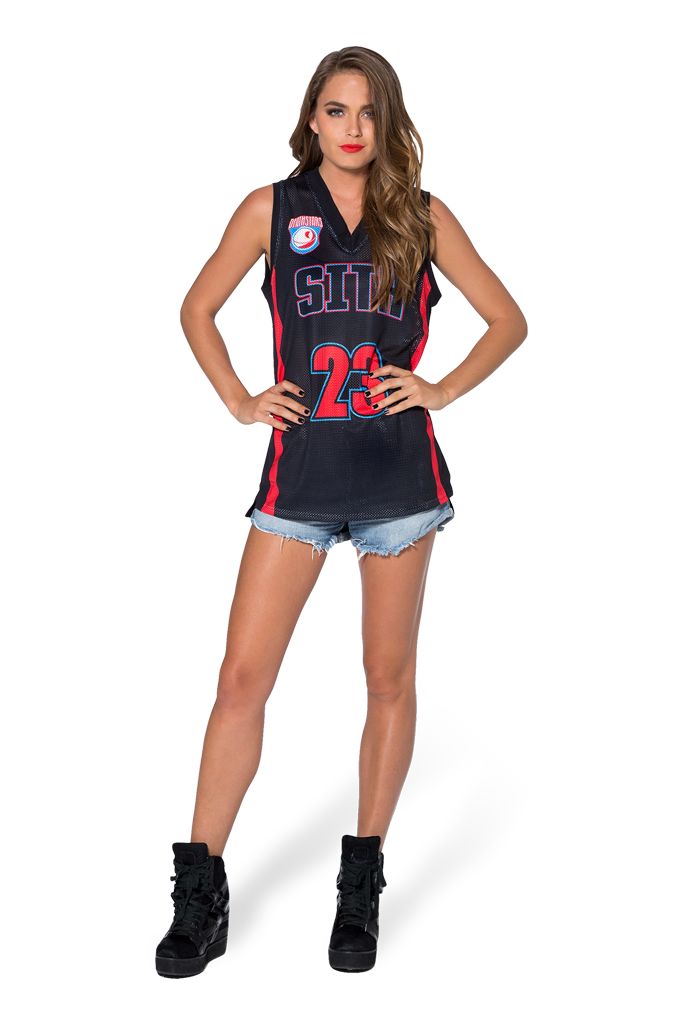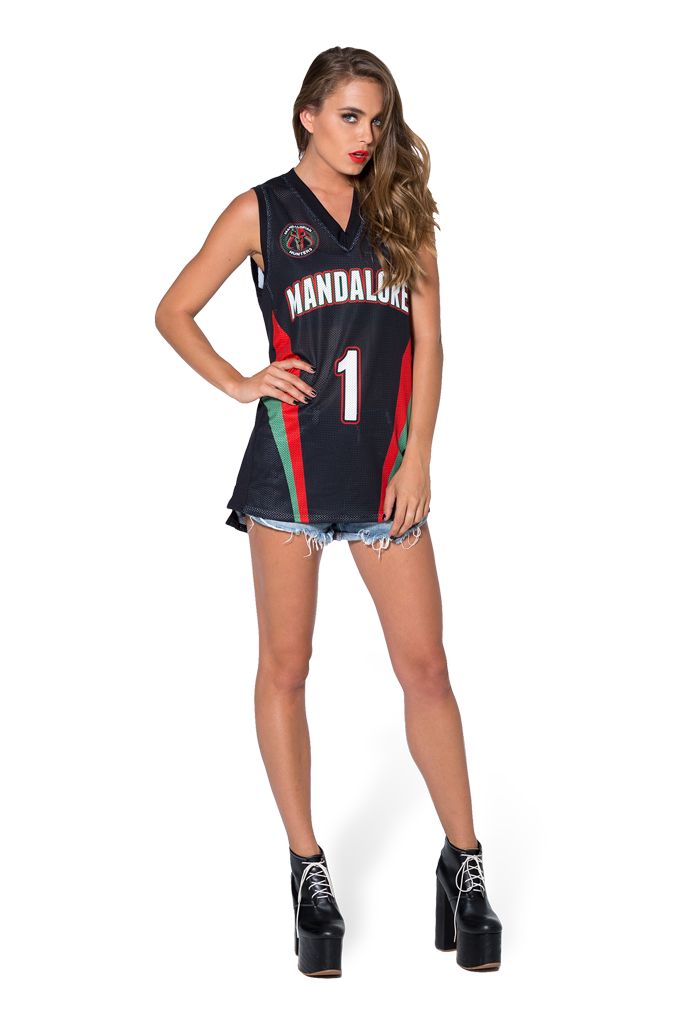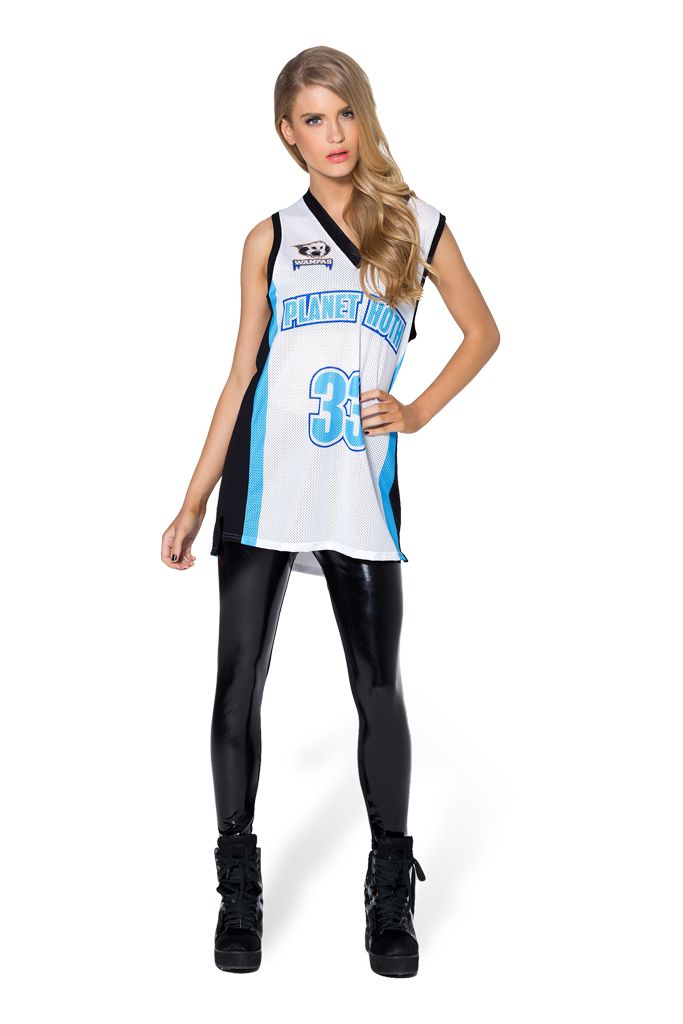 Photos via Black Milk Clothing/Facebook and Black Milk Clothing/Pinterest