Almost every fan of gaming agrees that 2017 shaped up to be one of the best years for video games ever. We were hit with an embarrassment of riches in the form of complex RPGs, sprawling narratives, and irresistible action.
It would be easy to let any one of the fantastic games released this year slip off your radar, so we've assembled a list of the absolute best experiences 2017 had to offer. The following games are listed in order of their release date across all available platforms.
The best video games of 2017
Released: Jan. 24
Platforms: PC, PS4, Xbox One 

After several detours away from the tense survival horror that made the series such a hit in the first place, Resident Evil returned to its roots to many fans' delight. Adopting a first-person perspective, this title brought jump scares and disturbing visuals to life with full support for the PlayStation VR.
Even playing traditionally, Resident Evil 7 excels at everything the series has done in the past, while still maintaining its own identity. The deranged Baker family and twisted Southern setting made for a memorable noir story with supernatural twists.
Released: Feb. 28
Platforms: PS4
Known mostly for the futuristic shooter Killzone series, Guerilla Games delivered their finest game early this year with the open-world action of Horizon: Zero Dawn. Set in a distant post-apocalyptic future, the story focuses on a mysterious heroine, Aloy, as she discovers the connection between the remaining humans and the robotic dinosaurs that now roam the land.
Despite a potentially generic setup, the story manages to go to surprising places and teases a strong potential sequel. Exploring and hunting are each rewarding in their own way, making for a world that is easy to get sucked into.
Released: March 3 

Platforms: Nintendo Switch, Wii U
After years of delays and incredible trailers, anticipation for the next chapter of The Legend of Zelda series couldn't have been higher. Thankfully, Breath of the Wild delivers not only one of Nintendo's finest games, but an incredibly polished open-world adventure that instantly raised the stakes for the entire genre.
Breath of the Wild landed alongside the Nintendo Switch, a portable console hybrid that was perfectly suited to sessions of easily digestible puzzle-solving. Even on the Wii U, the game looks stunning with a warm arts style and gorgeous environments.
Released: March 7

Platforms: PC, PS4
The original Nier quickly became a cult classic action title, released to little fanfare but fondly remembered for its absolutely confounding narrative. The game featured multiple endings, meta commentary, and twists that continually broke the fourth wall. Automata is loosely set in the same universe, and manages to top everything achieved in Nier.
From Platinum Games and the mind of designer Yoko Taro, this game focuses on the psychology of androids and the consequences of free will. Reaching the game's one true ending requires a lot of work, but it's an unforgettable experience that deserves to be seen.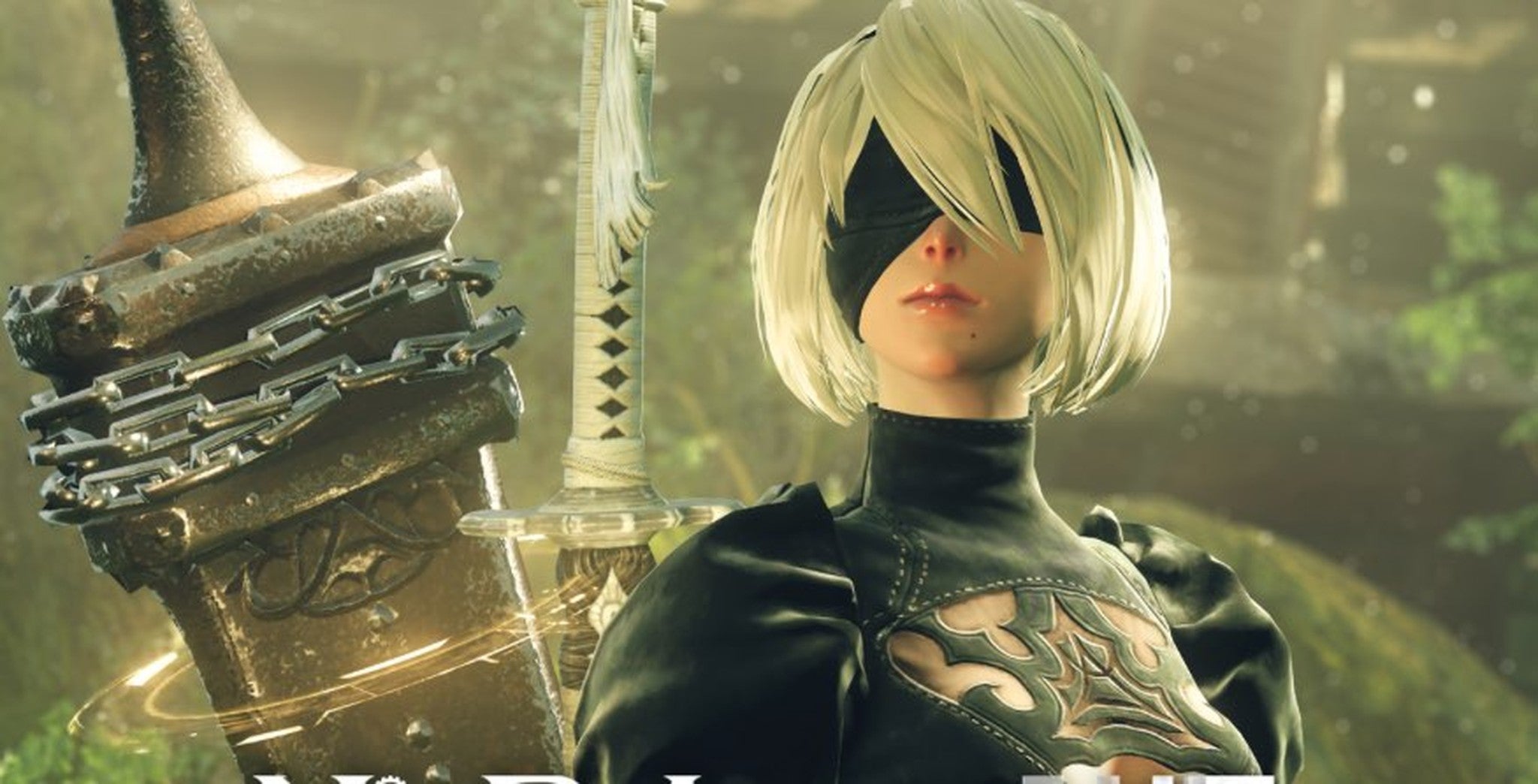 READ MORE:
Released: April 4 

Platforms: PS4
Persona 5 has been hailed as one of the most stylish JRPGs of all-time, and spending even a few minutes with the game will reveal just why this is no exaggeration. Every menu interface, dialogue screen, and animated cutscene is an absolute joy to behold. The game boldly uses color and comic-book influenced graphics to communicate its complicated systems.
This story can easily take over a hundred hours to see through to its end, full of memorable characters and several dark revelations. Although it was released in Japan months ago, the wait for Persona 5 has proven to be well worth it.
Released: April 28 

Platforms: PC, PS4, Xbox One 

Indie games have been a reliable source of emotional, nuanced stories for several years now, and the latest from Giant Sparrow may be one of the finest narrative experiences crafted in a long time. The branching story tells the tales of several members of a cursed family in the moments before they tragically died.
Each vignette features a bold control scheme and visual presentation, as well as emotionally-acted dialogue. What Remains of Edith Finch will break your heart several times and find new ways to surprise you all the way through its two or three hour playtime.
Released: May 5

Platforms: PC, PS4, Xbox One

Taking inspiration from classic sci-fi shooters like System Shock and BioShock, Arkane Studios' latest game finds players in the wreck of an abandoned space station. Hunted by a paranormal alien force, the player is forced to choose between retaining their humanity or embracing supernatural enhancements.
Prey's story is an introspective look at what it means to be human, as well as a statement on our obsession with technology and the desire to expand and conquer. On top of the heady narrative, you also get to shoot some aliens and mess around with some incredibly imaginative powers.
Released: July 21
Platforms: Nintendo Switch
Splatoon 2 feels like the celebration the world of Inkopolis deserved back when the original Splatoon was launched in 2015. What will bring most players to the vibrant, youthful world are the 4-on-4 multiplayer matches. Two teams of energetic squid kids struggle back and forth to cover the map in their team's colored paint, using a roster of weapons and gear tuned to a number of different strategies. Barring some questionable connectivity at launch, Splatoon 2 is an undeniable improvement on the first game's achievements.
Released: Sept. 5
Platforms: PS4, Xbox One, PC
In many ways, this sequel had a lot to prove. Diehard players of the original game had to be convinced why leaving behind all their gear and starting from square one was a good idea, while uninterested skeptics wanted more than just Destiny 1.5. Destiny 2 provides a streamlined story, and some of the tightest, most satisfying shooting gameplay to be found on the market. There is always a better gun to find, a stronger piece of armor, or a new bonus to stack onto your gear.
Released: Sept. 29
Platforms: Xbox One, PC
The Cuphead experience is consistently wonderful—and consistently challenging. The nostalgic visuals, energetic soundtrack, and jubilant writing make it feel unlike anything you've played before. Some of the mechanics and gameplay tropes will be familiar to anyone who has played modern indie platformers, but the unique quirks presented here are among the best in recent memory.
Released: Oct. 27
Platforms: Nintendo Switch
Longtime Mario fans can expect a great deal of moments that will make their jaws drop and eyes widen with delight. Odyssey isn't afraid to get weird, with oddly photorealistic environments and enemies, as well as some astonishingly large-scale boss fights. Likewise, the worlds that open up after finishing the story are impressive to see and add an incredibly significant chunk of content. With hundreds of Power Moons to collect, an entire wardrobe of outfits that span Mario's storied history, and no shortage of Easter eggs to uncover, Super Mario Odyssey is one of the most complete packages Nintendo has ever offered. This experience will keep you busy for a long time if you want to see everything, and you're going to want to do just that.
12) Wolfenstein II: The New Colossus 
Released: Oct. 27
Platforms: Nintendo Switch, PC, Xbox One, PS4
Wolfenstein games have been around for well over 30 years, but Wolfenstein II: The New Colossus is the first to debut in a world where fighting Nazis is suddenly relevant again. The developers at MachineGames didn't create the game—a sequel to 2014's Wolfenstein: The New Order—with current events in mind. But this narrative-driven first-person shooter does let you have an absurdly brutal field day resisting the Nazis that have taken over the U.S.
Editor's note: This article is regularly updated for relevance.