The 2010s marked the rise of a new blockbuster era, with Marvel-style franchises taking over Hollywood. A few filmmakers snuck smart, quirky movies in through the studio system, while others found success through the low-budget indie route.

We're spoiled for choice in the sci-fi genre, making it hard to narrow down our top ten list for the decade. Attack the Block was a close contender, as was Guillermo del Toro's silly-but-gorgeous tribute to mecha anime, Pacific Rim. Christopher Nolan's Inception and Interstellar initially felt like obvious choices, until we realized they couldn't possibly outstrip the originality of Snowpiercer, or the cultural impact of The Last Jedi. So after some consideration, here we go: The 10 best sci-fi films of the 2010s.
Bong Joon-ho's post-apocalyptic drama Snowpiercer is basically the opposite of hard sci-fi. While the concept of catastrophic climate change is very real, Snowpiercer takes place in an intentionally unrealistic vision of a frozen Earth, placing the survivors in a gigantic train hurtling continually around the globe. It's a theatrical allegory for capitalism, illustrating how the rich leech resources from the poor by claiming there isn't enough to go around. In a brief gap between Marvel movies, Chris Evans leads an ensemble cast including Tilda Swinton, Song Kang-ho, Jamie Bell, and Octavia Spencer.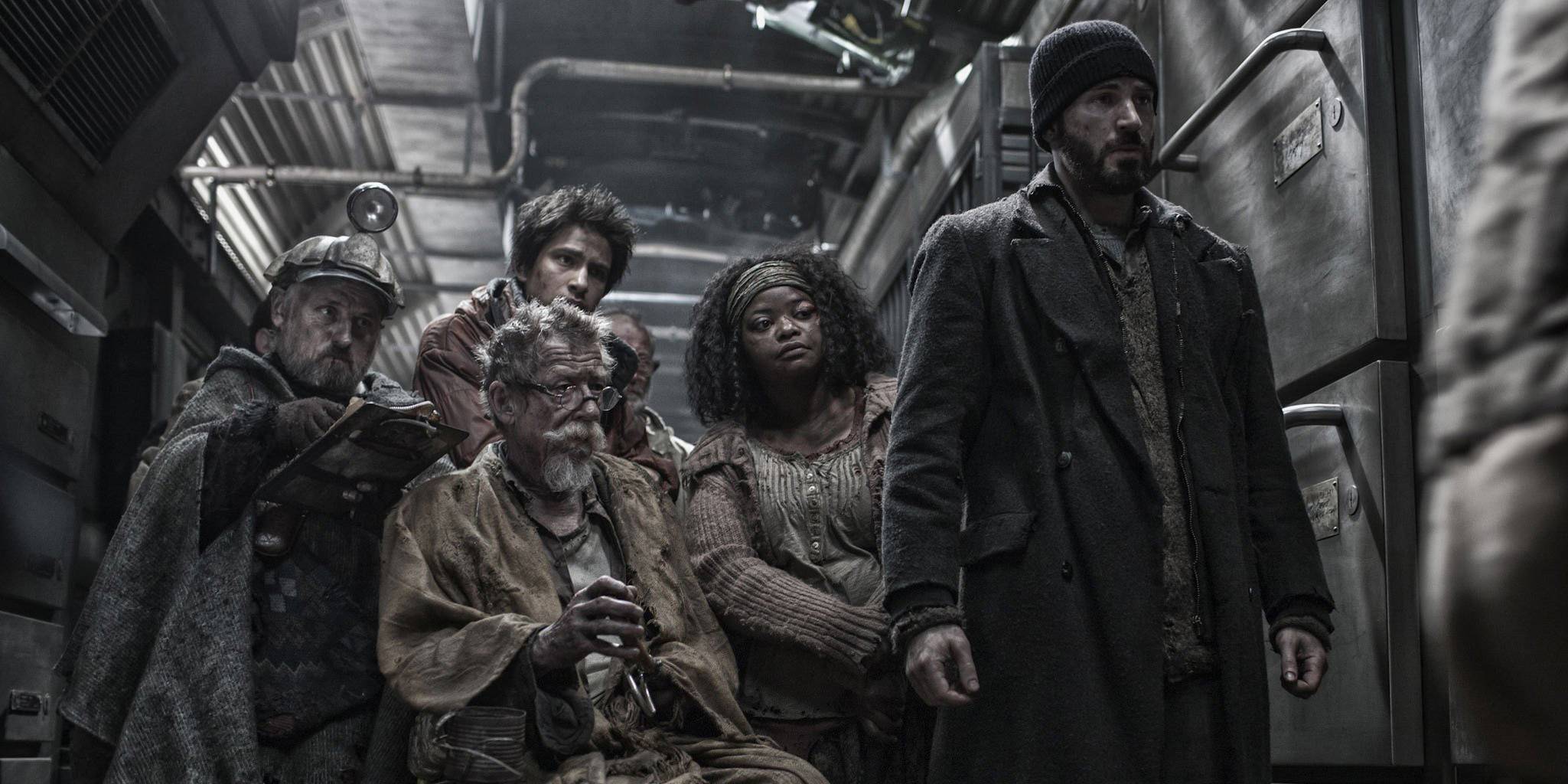 Snowpiercer failed to reach mainstream U.S. audiences in theaters, sabotaged by a characteristically botched release from the Weinstein Company. Since then, it's become a cult favorite, praised for its vibrant production design, sly sense of humor, and pitch-perfect social commentary.
9) The Endless (2017)
This low-budget indie came out in 2017, and is finding a new life on Netflix. Directed by and starring Aaron Moorhead and Justin Benson (the latter of whom also wrote the script), it's a smart little sci-fi/horror drama about a pair of brothers who return to visit a cult compound where they lived as teens. The Endless is a slow burn, gradually introducing us to the brothers' relationship, their background in the cult, and a series of increasingly weird occurrences in the surrounding desert. It's hard to discuss the film's sci-fi elements without venturing into spoiler territory, but it's a fascinating conceit that builds up to a brilliant ending—and connects to Moorhead and Benson's microbudget debut film Resolution, which is also worth checking out. (Don't be fooled by their new movie Synchronic starring Jamie Dornan and Anthony Mackie, which is actually a step down from their films featuring non-famous actors.)
Alex Garland's Ex Machina is prescient on two fronts: It starred Domnhall Gleeson, Oscar Isaac, and Alicia Vikander shortly before they became big-name stars, and it explores masculinity and the tech industry a couple of years before this became a hot-button topic. Garland was previously known for writing sci-fi hits like 28 Days Later, Never Let Me Go, and the underrated Dredd, with Ex Machina as his directorial debut. If you haven't already seen it, you may recognize it from the meme where a bearded Oscar Isaac dances threateningly to a disco track.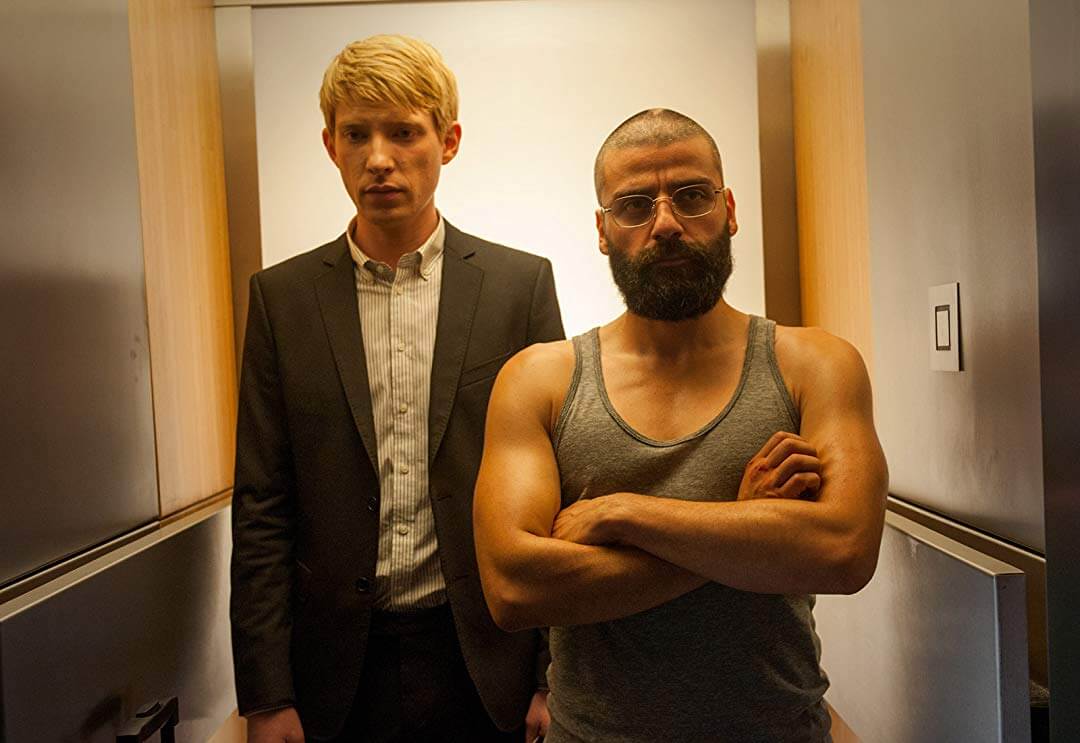 This self-contained drama features three main characters in a story about artificial intelligence. Gleeson plays Caleb, a dweeby tech worker who wins a competition to join his boss Nathan (Isaac) in his secluded home, where he's instructed to test the social capabilities of Ava (Alicia Vikander), a humanoid robot. The psychosexual power dynamics are unsettling from the get-go. Nathan is a manipulative alpha male, and his choice to make a beautiful, feminine android quickly draws us into old questions about sexuality, gender identity, and consent. Is Ava a sex doll, a science experiment, or a person imprisoned by her creator?
Superhero movies dominated the 2010s, but while they're all technically sci-fi, how many of them are actually good science fiction? Not many, is the answer. And I say this as a bona fide superhero fan. Of all the movies in the MCU, Black Panther is one of the best – if not the best – and it also has the most thoughtful worldbuilding. Instead of using the basic "just like real life, plus superheroes and Stark tech" background of the other Marvel films, it introduced the technology and culture of Wakanda, delivering a masterpiece of production design and smart-but-accessible commentary about colonialism.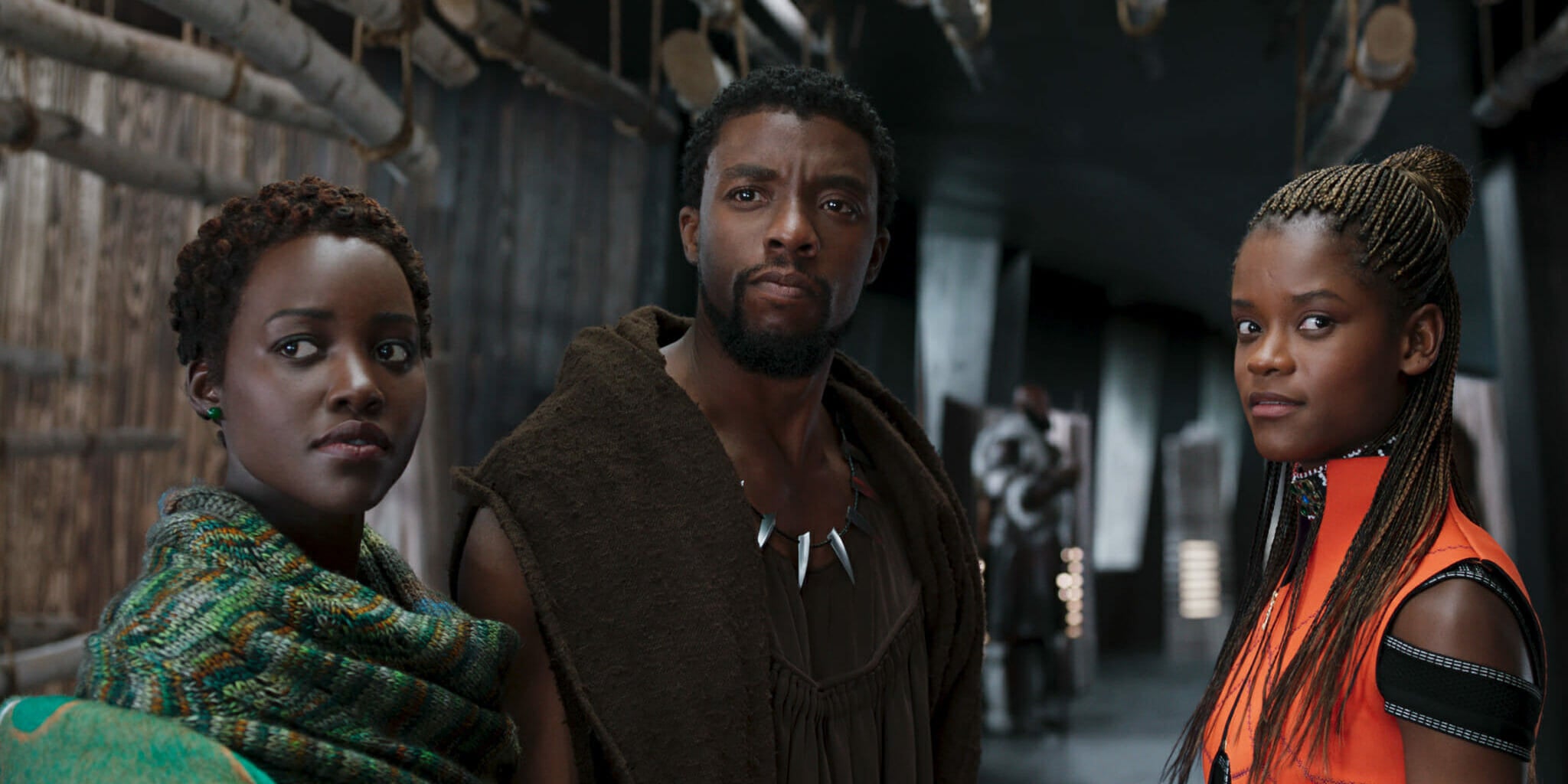 Between Wakanda's king T'Challa (Chadwick Boseman), his estranged cousin Erik Killmonger (Michael B. Jordan) and the Wakandan spy Nakia (Lupita Nyong'o), we see three distinct positions on Wakanda. Avoiding colonization due to its wealth and advanced technology, this insular African nation feels utopian compared to the outside world, but it can't remain secret forever. Structured around a power struggle between T'Challa and Killmonger, it uses Marvel's typical action/comedy style to explore more sophisticated themes with an impressive ensemble cast, showcasting writer/director Ryan Coogler's skill for visual storytelling and artistic collaboration.
6) High Life (2018)
Want to feel disturbed and alarmed? Well, High Life is the film for you. Acclaimed French indie director Claire Denis ventured into sci-fi territory for her English language debut, casting Robert Pattinson as the lead in a gut-churning thriller about a group of convicts in a claustrophobic spaceship. Pattinson plays the convict Monte, co-starring with Juliette Binoche as the ship's creepy and sexually aggressive doctor, along with an ensemble cast including Andre 3000, Mia Goth, and a baby. Although if you sign up for this film based on the posters showing Robert Pattinson hanging out with an adorable toddler, you'll be in for a nasty surprise. This gripping drama features sporadic but intense violence, explicit sex, and a dread-inducing descent into certain death. Both a commentary on incarceration and a straightforward space thriller, High Life riffs on the tropes of other trapped-in-a-spaceship movies like Alien and Event Horizon, while still feeling thoroughly memorable in its own right.
Boots Riley's explosive directorial debut is truly unique, a dark comedy that combines political commentary with surreal sci-fi elements and a flashy, brilliantly effective visual style. Satirizing 21st century capitalism, it follows a call center worker (Lakeith Stanfield) who gets rich by using a "white voice" on the phone to climb the ranks at work. While his coworkers unionize (led by Steven Yeun), he becomes increasingly isolated as he joins the company elite.
Meanwhile in the background, we see a WeWork-inspired tech company (owned by a smarmy douchebag played by Armie Hammer) introduce "innovative" business ideas that basically amount to slavery. On paper this all sounds kind of preachy, but Boots Riley delivers it in a deliriously weird and funny package with charismatic stars, reveling in a magic-realist tone. It's also a rare example of a mainstream movie with an explicit anti-capitalist message, drawing attention to union organizing and income inequality.
4) Upstream Color (2013)
Multi-hyphenate director/writer/actor Shane Carruth inspires obsessive interest among fans of indie sci-fi, although so far he's only made two films: the 2004 time travel drama Primer, and 2013's Upstream Color. Primer was praised for its ability to tell a complicated sci-fi story on a tiny budget, but it lacked emotional depth, and was noticeably bad at female characters. Upstream Color showed just how much an artist can improve between projects, delivering another fascinating and original sci-fi concept – but this time as a sophisticated emotional drama with a female lead.
Amy Seimetz plays a woman who is given a hypnotic drug that completely removes her self-control, allowing a thief to empty her bank accounts and destroy her life. Later she meets a man (played by Shane Carruth) who had a similar experience, and they begin to investigate what happened to them. Without being too direct, this idea is a fairly obvious allegory for sexual assault, with both characters going through a life-altering trauma that relies on a violation of consent. With imaginative worldbuilding (the "drug" is actually an insect larva) and a gorgeously eerie soundtrack (also written by Carruth), this film will linger in your mind for years after watching.
Like The Empire Strikes Back, The Last Jedi shook things up by separating its main characters and making some bold storytelling choices in the middle of a trilogy. Written and directed by Rian Johnson, it built on J.J. Abrams' brilliant but more conventional work in The Force Awakens, delivering unexpected narrative choices like Luke Skywalker's cynical disillusionment, Poe Dameron's overconfident mistakes, and Rey's conflicted relationship with Kylo Ren. With a deep understanding of Star Wars' central themes, it felt like a genuine evolution for the franchise, rather than just capitalizing on nostalgia for a popular cinematic brand. Not to mention the memorably stunning visual setpieces like the throne room duel, the mirror sequence on Ahch-To, and the Battle of Crait.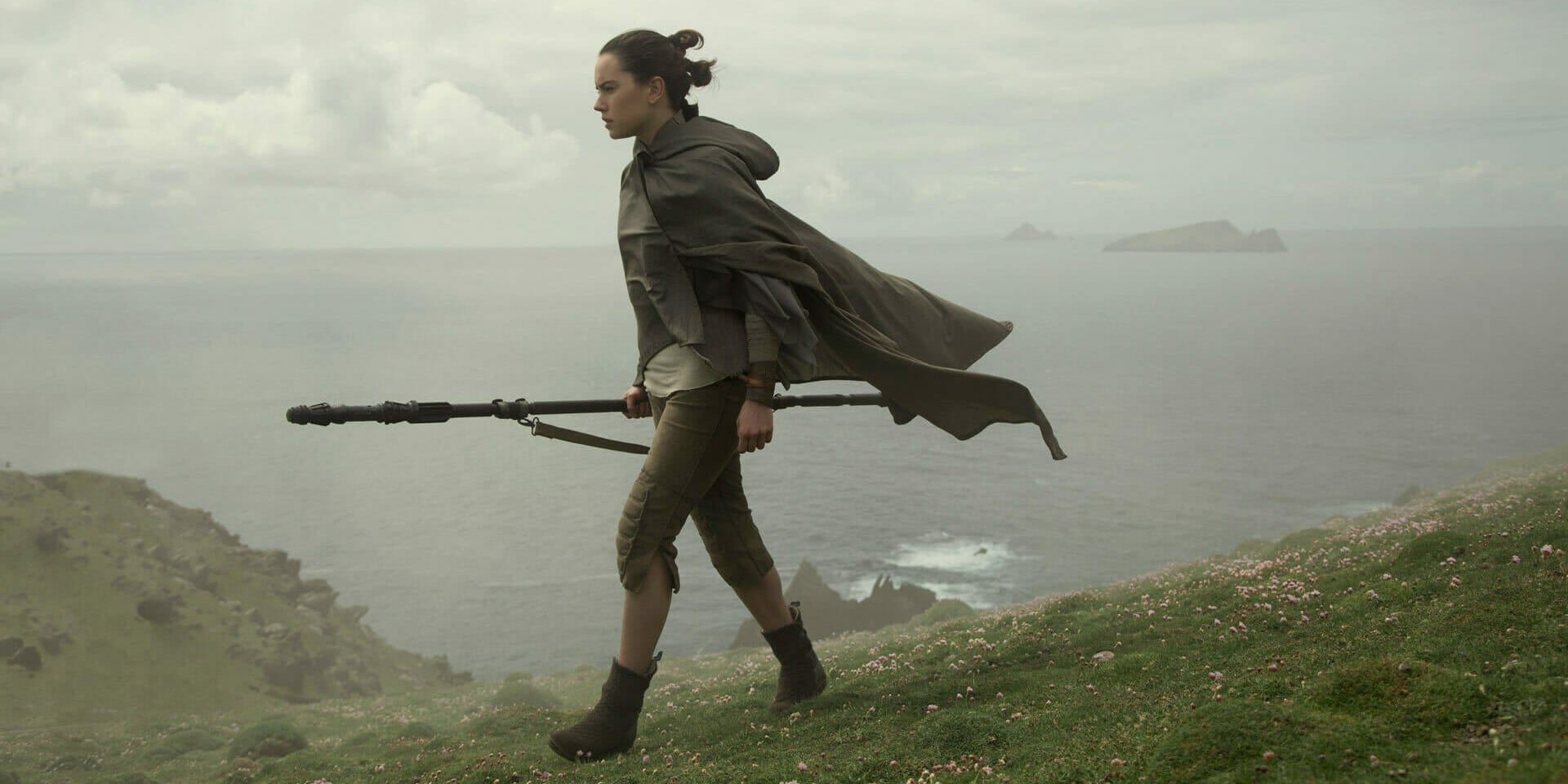 Despite its critical acclaim and generally positive audience feedback, The Last Jedi became highly controversial among a vocal minority of conservative Star Wars fans. That's partly due to the unexpected nature of Rian Johnson's storytelling choices, but it also has a lot to do with the film's inclusive casting choices. Featuring a racially diverse cast of heroes, we get a story with a female protagonist, where a beloved man (Poe) is proven wrong by a female authority figure (Admiral Holdo), and the main villain is essentially a toxic fanboy. Star Wars has always been political, but it's easy to see how The Last Jedi fell victim to the fandom culture wars of the Gamergate era.
I debated whether to include two films from writer/director Alex Garland, but let's be real here: He deserves it.  Ex Machina and Annihilation couldn't be more different, but they both examine popular sci-fi tropes in a refreshing, imaginative way, combining mature and cerebral storytelling with intense emotion. Taking place in a mysterious alien incursion zone, Annihilation makes an interesting companion piece to the less experimental Arrival, which came out in 2016. Natalie Portman stars as a biologist whose husband (Oscar Isaac) goes missing inside an anomoly known as "the Shimmer," prompting her to lead a secondary exploration party of scientists played by Gina Rodriguez, Tessa Thompson, and Tuva Novotny. The initial premise sounds simple enough to be a Stargate episode, but things quickly get weird once the team enters the Shimmer, resulting in psychedelic visuals and a growing sense of existential dread.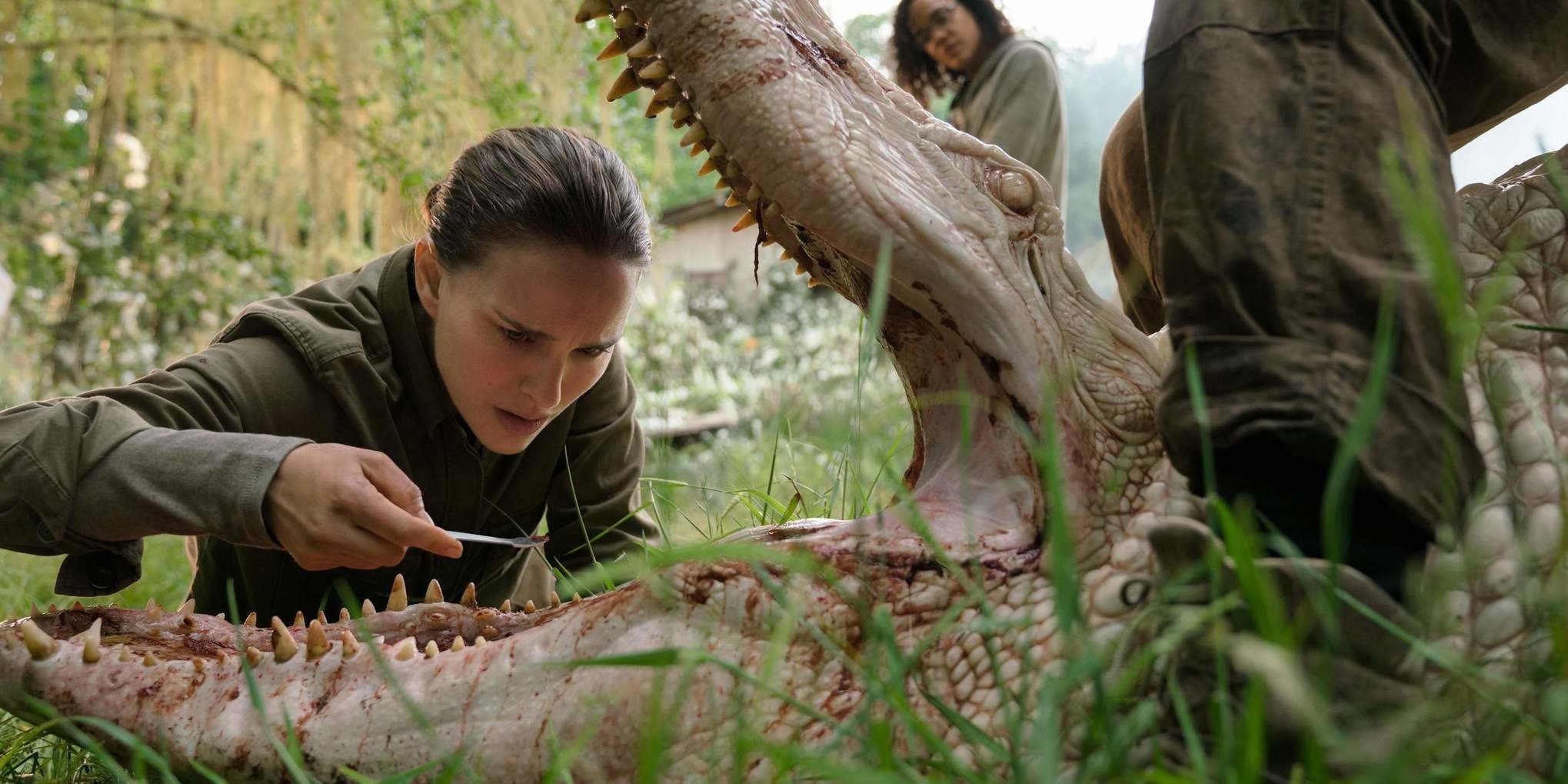 Frustratingly, Annihilation suffered from a limited (and in some countries, online-only) release when it came out in 2018, with distributors assuming that it was "too intellectual" (and perhaps too female-led) to be a hit. This was obviously absurd because the cast includes a slew of popular actors, but while the marketing campaign sucked, the film still earned rave reviews from those who actually saw it. Its unexplained alien phenomena have been described as an allegory for depression and grief, loosely inspired by the classic Andrei Tarkovsky movie Stalker.
Before it came out, no one would've expected the fourth Mad Max film to earn 10 Oscar nominations. Thirty years after the last installment starring Mel Gibson, writer/director George Miller returned to the franchise with a new cast and more vibrant worldbuilding, creating the best action film of the decade, and one of the most insightful dystopian dramas in an era obsessed with the end of civilization. Like the previous films, Fury Road features a lone survivor called Max (Tom Hardy) roving a desert landscape populated by violent punks fighting over dwindling resources. This time though, Max isn't really the protagonist. That honor goes to Furiosa (Charlize Theron), a warrior who defects from the misogynist, oppressive regime of the post-apocalyptic dictator Immortan Joe (Hugh Keays-Byrne). The film begins with her freeing his harem of wives from his castle and setting off across the desert, where they team up with Max to escape a hoard of Joe's warriors and find a utopian "Green Place" to settle down.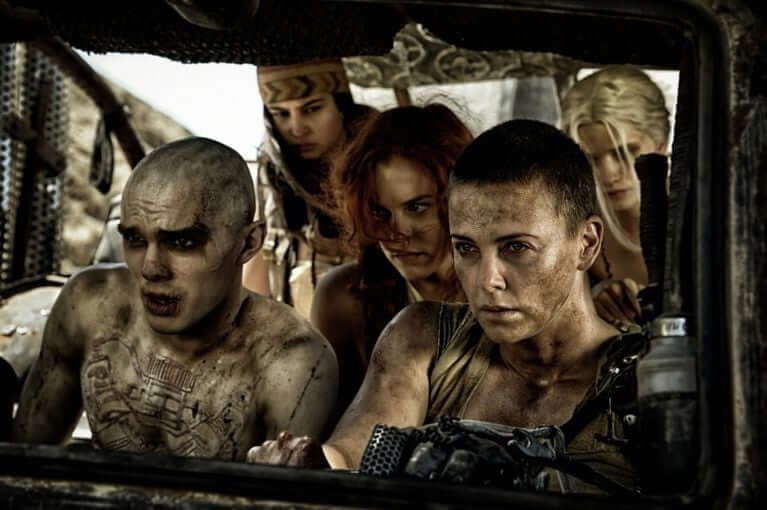 Fury Road's action scenes are famously stunning, edited together from hours of footage by Margaret Sixel. To audiences used to CGI-heavy blockbusters from non-action directors, it was a breath of fresh air. George Miller spent four months in the Namibian desert filming live-action sequences with the main cast and a huge team of stunt performers, flinging people around on giant post-apocalyptic vehicles. The film is basically one long chase scene, providing a blueprint for good storytelling through skillful action. Like Snowpiercer, it uses a fantastical setting to explore contemporary concerns about climate change and inequality, in this case with a specific focus on sexism.
Counteracting the usual framework of rape-revenge thrillers, Fury Road focuses on retribution and recovery instead of showing sexual assault on-screen, resulting in widespread praise for its feminist themes and the range of viewpoints among its many female characters. Acting as a companion piece rather than a sequel to the earlier Mad Max movies, it portrays Max as a traumatized, almost passive figure compared to the goal-oriented Furiosa, acting as an ally to the women's battle to defeat Immortan Joe. Visually gorgeous and thematically insightful, Fury Road earned accolades and obsessive analysis from film buffs and action movie nerds alike; an entertaining and deeply political blockbuster that feels like a perfect choice to represent the 2010s.
READ MORE: