There are only so many times you can re-watch Bob's Burgers before you feel your brain start to ooze out your ears.
Thankfully, Netflix has an extensive collection of documentaries to sharpen your mind. For those that love science and nature—or just want to learn a little more about the lovely planet we happen to walk upon—there's no shortage of documentaries to choose from. Here's a curated list of the best, judged by content, visual beauty, and narration.
The best nature documentaries on Netflix
1) Planet Earth

Producer: BBC
Premiered: 2007
Narrator: David Attenborough
Planet Earth is definitely somewhere in the hall of fame for best nature documentaries of all time, not just on Netflix. This BBC documentary is narrated by Sir David Attenborough—also known as that British dude that narrates all those nature documentaries. Planet Earth explores how organisms survive, adapt, and thrive in different environments. From deserts to ice worlds to caves and forests, this documentary has it all. It's as stunning as it is fascinating. Even those bored by nature documentaries can't help but be transfixed by the amazing camera work and dedication it took to create this 11-episode series. —Cynthia McKelvey
2) Planet Earth II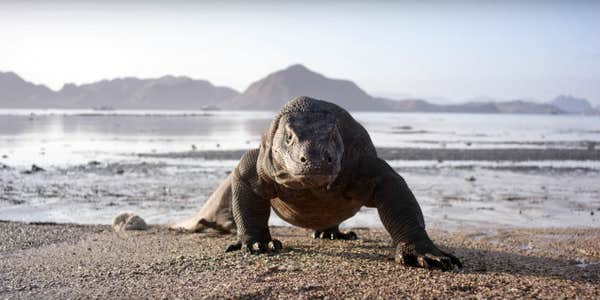 Producer: BBC
Premiered: 2016
Narrator: David Attenborough
The original Planet Earth series was such an astounding achievement that nature lovers couldn't wait for a follow-up. The BBC came through in 2016 with Planet Earth II, a sequel series that arguably surpasses its predecessor. The filmmakers used 4K cameras, remote recording, and drone technology to give us our most stunning look yet at the beauty (and horror) of the natural world. Narrated again by Sir David Attenborough and scored by Hans Zimmer, Planet Earth II was hard to find for about a year after it aired on the BBC, especially for streaming. Now that it has arrived on Netflix, we can binge to our heart's content.—Sarah Weber
3) Hidden Kingdoms
Producer: BBC
Premiered: 2014
Narrator: Stephen Fry
Hidden Kingdoms is a three-episode TV series that finally puts the little guy in the limelight. The show mainly focuses on small rodents, telling their stories through cutting-edge camera work that is more inspired by Hollywood than documentaries. It brings you into a world you never knew existed—the racetracks of an elephant shrew, the fighting ring of a great horned beetle, and the den of some chipmunks (who, as it turns out, are murderous assholes.) Best of all, at the end of each episode they take a peek behind the curtain and show you how they filmed the animals. The only downside to this show is that it makes occasional use of some rather silly stock sounds. —C.M.
4) The Blue Planet
Producer: BBC
Premiered: 2001
Narrator: David Attenborough
If your favorite episodes of Planet Earth were the ones that took place in the water, The Blue Planet is a must-see. This series is set up like Planet Earth where each episode looks at the lives of animals that occupy a broad ecological niche like coastal waters or the deep ocean. It opens by showcasing just how little we know about the ocean with the blue whale as an example: The blue whale is the largest animal to have ever lived on earth, yet we know almost nothing about its life in the expanse of the ocean. Part of that is because it's hard to find and follow these creatures. Blue Planet seeks to show viewers what researchers do know while stoking a desire to protect the oceans and learn more about the creatures that live there. —C.M.
5) Cosmos: A Spacetime Odyssey
Producer: Cosmos Studios/Fuzzy Door Productions/National Geographic/Six Point Harness
Premiered: 2014
Host: Neil deGrasse Tyson
This modern revamp of Carl Sagan's original Cosmos television series is nothing short of spectacular. Beginning with the big bang and following the history of the universe up to and including humans, this series will please all of your senses and scientific predilections. The documentary employs computer animation to show us the vast expanse of the universe—both in space and in time—as well as more traditional-looking cartoons to tell us the stories of the scientists who dared uncover its secrets. The documentary is also a triumph of scientific communication, with exquisite writing and clear, understandable exposition. Cosmos is a must-see. —C.M.
READ MORE:
6) Life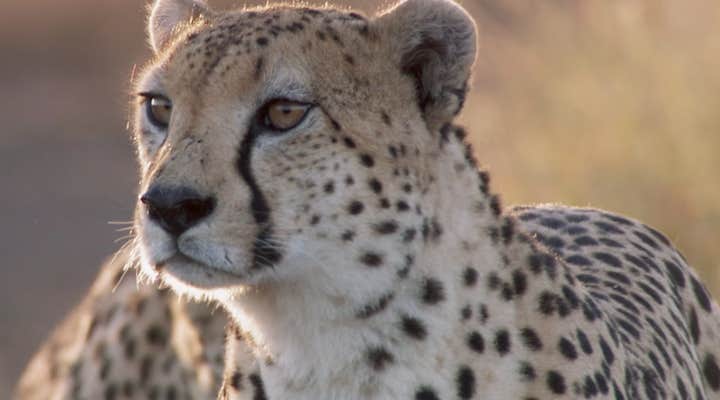 Producer: BBC
Premiered: 2009
Narrator: David Attenborough
So you shotgunned your way through Planet Earth and Blue Planet, and you're wondering how you're going to unwind on Friday night? Don't worry. Let David Attenborough's soothing British timbre calm your tattered nerves as he explains the finer points of beetle mating and bird nesting. The 10-episode Life series is divided into topics, from plants and mammals to compilations like "Hunters and Hunted." You might notice the same footage pop up in multiple episodes, but it's an easy annoyance to ignore if you need to feed your mellow-out-to-nature-shows habit. —S.W.
7)
 Brain Games
Producer: National Geographic
Premiered: 2011
Host: Jason Silva
This TV show doesn't quite fit the bill for a "nature documentary" but it is a very good show about neuroscience—and brains are found in nature so it gets an honorable mention. Brain Games is dedicated to showing you all the ways that your brain plays tricks on you. From vision to touch, this show documents all the illusions your brain is too dumb to pick up on—and gives you tips and tricks for how to mess with your friends. It also demonstrates how the brain can fall prey to common ailments like stress, depression, and addiction. —C.M.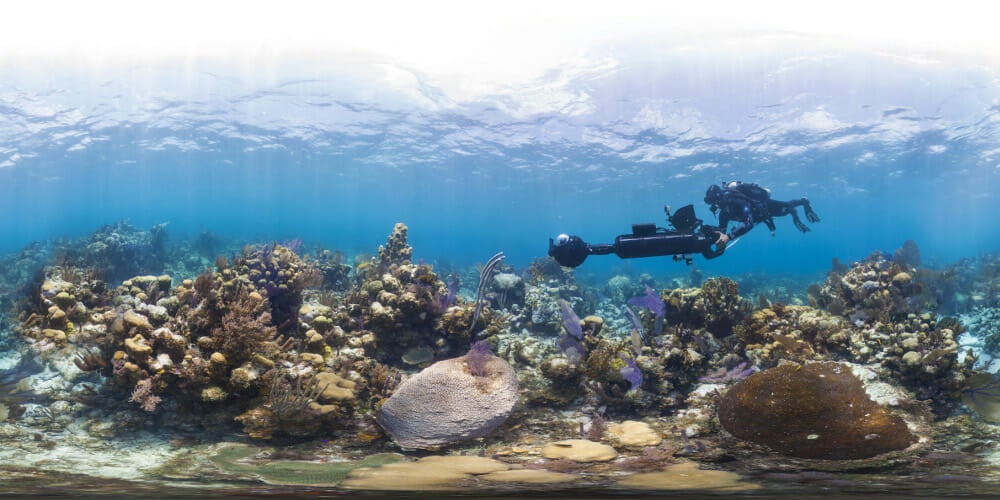 Producer: Netflix
Premiered: 2017
Netflix's Chasing Coral shines a light on the world's great underwater crisis. Through vivid time-lapse imagery, director Jeff Orlowski exposes the heartbreaking "coral bleaching" phenomenon. "Ninety-three percent of the heat from climate change is trapped in the ocean," Orlowski told the Daily Dot. "Without a massive moonshot-style approach to solving this problem, we're going to see such traumatic changes on this planet that we cannot even comprehend." —Chris Leo Palermino
9) Isabella Rossellini's Green Porno Live!
Producer: Sundance Productions
Premiered: 2015
Host: Isabella Rossellini
Not your typical documentary, nor your typical documentarian, Isabella Rossellini's "Green Porno" series on animal mating is engaging, entertaining, and best of all: educational. In this documentary, we follow Rossellini as she takes her show on the road, acting out the crazy, weird sex acts of the animal kingdom in safe(ish)-for-work in understated choreographies with elaborate costumes. —C.M.
10) Flight of the Butterflies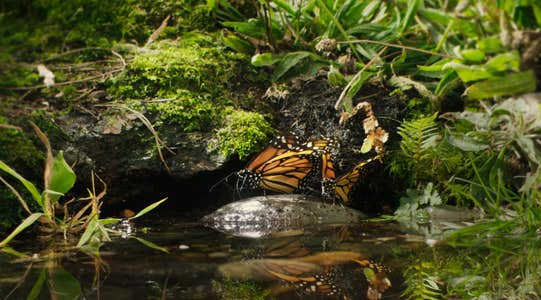 Producer: SK Films
Premiered: 2012
Narration: Megan Follows
This beautiful documentary short film was screened at natural museums and IMAX 3D theaters before landing on Netflix. The family-friendly story and comfortable 44-minute runtime make it an ideal weeknight distraction. Instead of just panning over pretty video footage of monarch butterflies, this film tells the story of Dr. Fred Urquhart and his wife and collaborator, Norah. They spent decades researching the mind-blowing 2,500-mile migration of these delicate insects from Mexico all the way to Canada. —S.W. 
11) Wildest Indochina
Producer: Discovery Channel
Premiered: 2014
Narrator: Paul McGann
If you've been watching the Discovery Channel for as long as we have, you can probably name many of the animals that roam Africa's grasslands, a wide variety of sharks, and probably some of Australia's more common fauna. That's because these have been the usual subjects of nature documentaries over the years. But there are lots of places in the natural world that are only now getting time in the spotlight. This 2014 miniseries takes us into the heart of Indochina, where even the most dedicated nature documentary lovers are sure to discover creatures they never even knew existed. —S.W.
12) Nature's Weirdest Events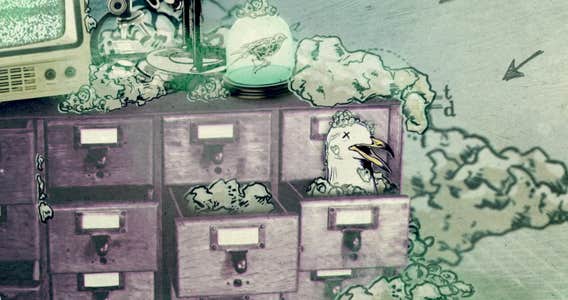 Producer: BBC
Premiered: 2012
Narrator: Chris Packham
You know that old saying about how reality is stranger than fiction? Well this odd little nature show from the BBC proves that out. Each episode features a series of strange real-life events, from caterpillars encasing a car in silk to a massive Australian dust storm that engulfed the city of Sydney in a thick red haze. The show has fun little animations that run between segments and a jaunty soundtrack, making it more lighthearted than your typical documentary fare. Some viewers complain about naturalist Chris Packham's voiceover narration of the show, but we didn't mind his thick British accent. We did, however, notice there are quite a few creepy crawlies featured in the show, so if you're squeamish about bugs, mice, and weird worms, you might want to steer clear of this one. —S.W.
13) David Attenborough's Natural Curiosities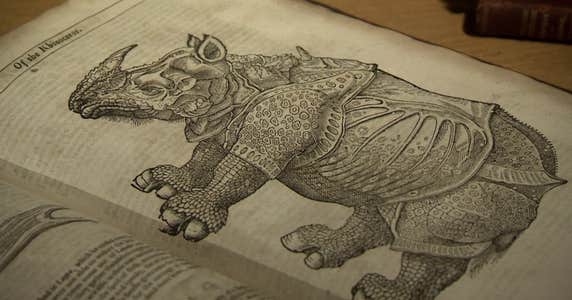 Producer: UKTV
Premiered: 2013
Narrator: David Attenborough
Like Nature's Weirdest Events, Natural Curiosities gives you snackable episodes that are half science lesson, half history lesson. With the esteemed David Attenborogh behind the wheel, the show delivers meaty, genuinely fascinating information about the natural world, but the format seems less formal than what you might see in prestige docs like Planet Earth. Natural Curiosities is a great show to turn on when you don't have time much time because it packs a lot into its 22-minute episodes. The history component takes the show beyond the basics, guaranteeing you'll learn something new, like the harrowing tale of Europe's first touring rhino, Clara. Three seasons of this show are available on Netflix. —S.W.
14) Baby Animals in the Wild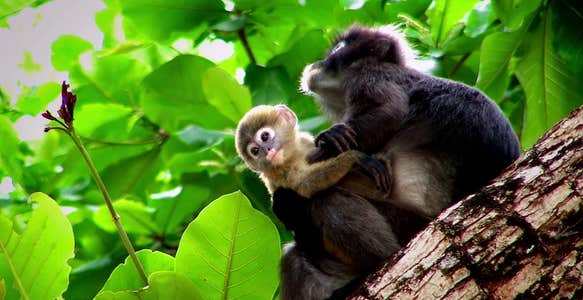 Producer: Wildbear Entertainment
Premiered: 2015
Narrator: Unknown
This show delivers exactly what's advertised: lots of cute babies from various species around the globe. Sometimes you just need a break, and that break should come with furry, spiny, and scaley cuteness. It's also a great option if you need a show that's friendly for kids. The narrator keeps things moving along, and while the show might be a bit repetitive, we know we're mostly just here to relax and soak up some sweet moments.—S.W.
 15) Moving Art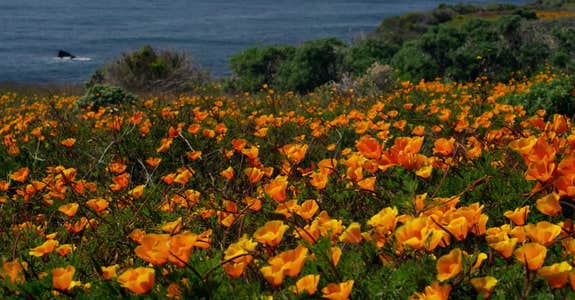 Producer: Louie Schwartzberg for Netflix
Premiered: 2014
Score: Ludovico Einaudi, Johann Johannsson, and Gary Malkin
Upbeat, kid-friendly looks at wild baby animals may be one way to chill out after a long day at the office, but celebrated photographer and videographer Louie Schwartzberg takes that zen time in a totally different direction. He captures the brilliant visual moments in our natural world in a way that elevates them to mesmerizing high art. The lack of narration might bore some people, but the rich imagery paired with the soothing orchestral score make Moving Art a serious anxiety killer. Even better, there are now two full seasons of this natural art show to enjoy on Netflix.—S.W. 
16) Virunga
Producer: Orlando von Einsiedel for Netflix
Premiered: 2014
Narrator: none
This Academy Award-nominated documentary takes viewers into the rich, natural environment of the Democratic Republic of Congo. It's one of the most biodiverse places on Earth, but human activity threatens to upend life for the inhabitants of the Virunga National Park, including its endangered mountain gorillas. While this documentary probably isn't the best choice if you're looking for low-key brain candy, it's intense, interesting, and well-made for a meatier viewing experience.
Still not sure what to watch tonight? Here are our Netflix guides for the best war movies, documentaries, anime, movies based on true stories, and comedy specials streaming right now.
This article is regularly updated for relevance.