The fervor around Game of Thrones is going strong. The release of season 8's premiere episode on Sunday saw more than 17 million viewers tuning in. We were given a few reunions, some first-time meetings and, of course, a touch of heartbreak. Viewers were also given a momentary glimpse of the mysterious weapon Arya Stark wants Gendry to craft for her. The teasing shot piqued fans' curiosity, leaving many wondering just what Arya asked for—and how she plans to use it.
What is the weapon Arya asked Gendry to make?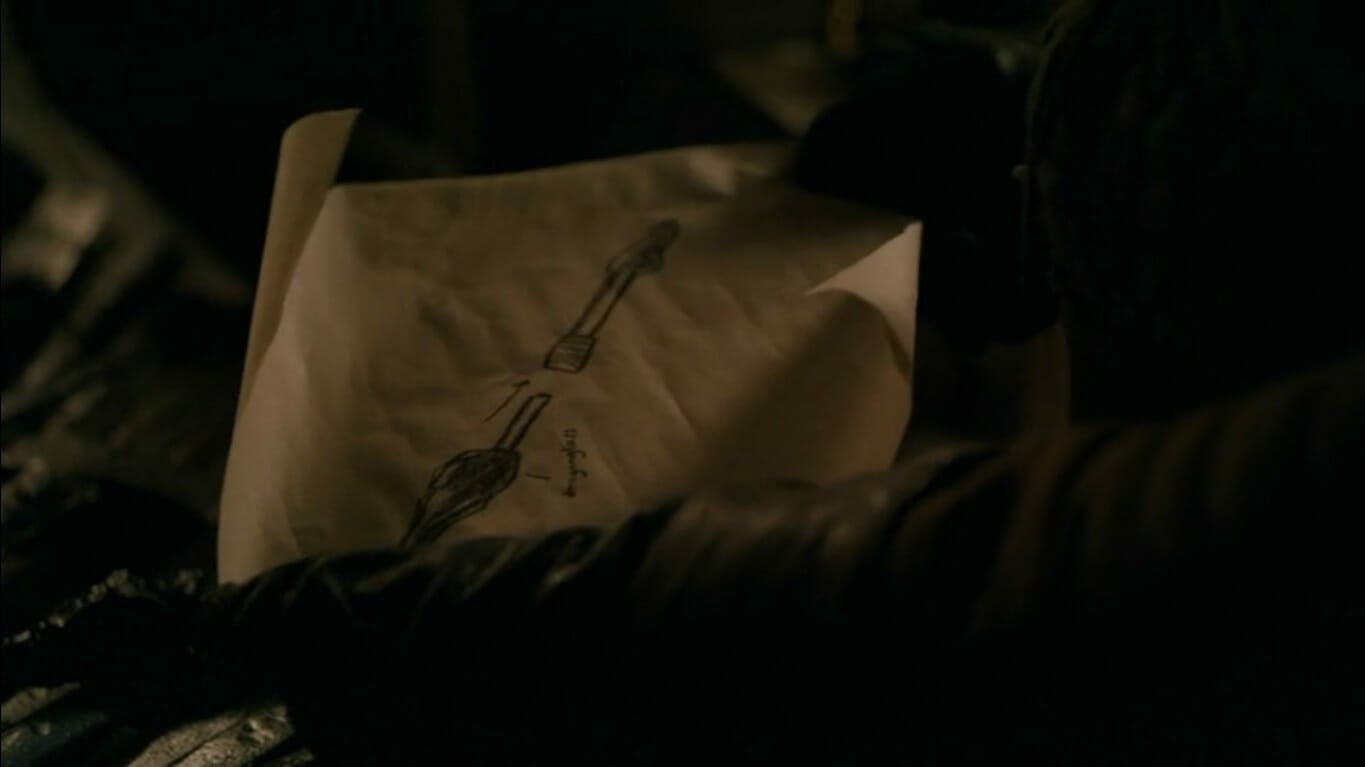 We were only given a bare glimpse of the weapon Arya is requesting of Gendry, but it was enough to spark a week of intense discussion. Is it a dragonglass sword? Maybe a spear or dagger? Many fans began debating theories the moment their screens faded to black.
A close-up shot of the design Arya handed to Gendry doesn't answer many questions. It shows a simple design that resembles an arrow or short spear. Alongside a dark, pointed tip, the word "dragonglass" is written. On the other side, an arrow points toward the base of the weapon. The two portions are separated, and the bottom half has a thicker spot that appears to clasp the top in place.
That's about all we know. Needle has been a faithful and effective weapon for Arya thus far, but it would do little good against the White Walker army. The Valyrian steel dagger given to her by Bran can certainly do some damage, but Arya is at her best wielding a weapon with some reach. She is too petite to wield a weapon like Jon's Longclaw, but a dagger can only fare so well against swords, spears, and arrows.
It seems that Arya realized exactly that. Her current weapons, though impressive, are not enough for the coming battle.
READ MORE:
Theories about Arya's weapon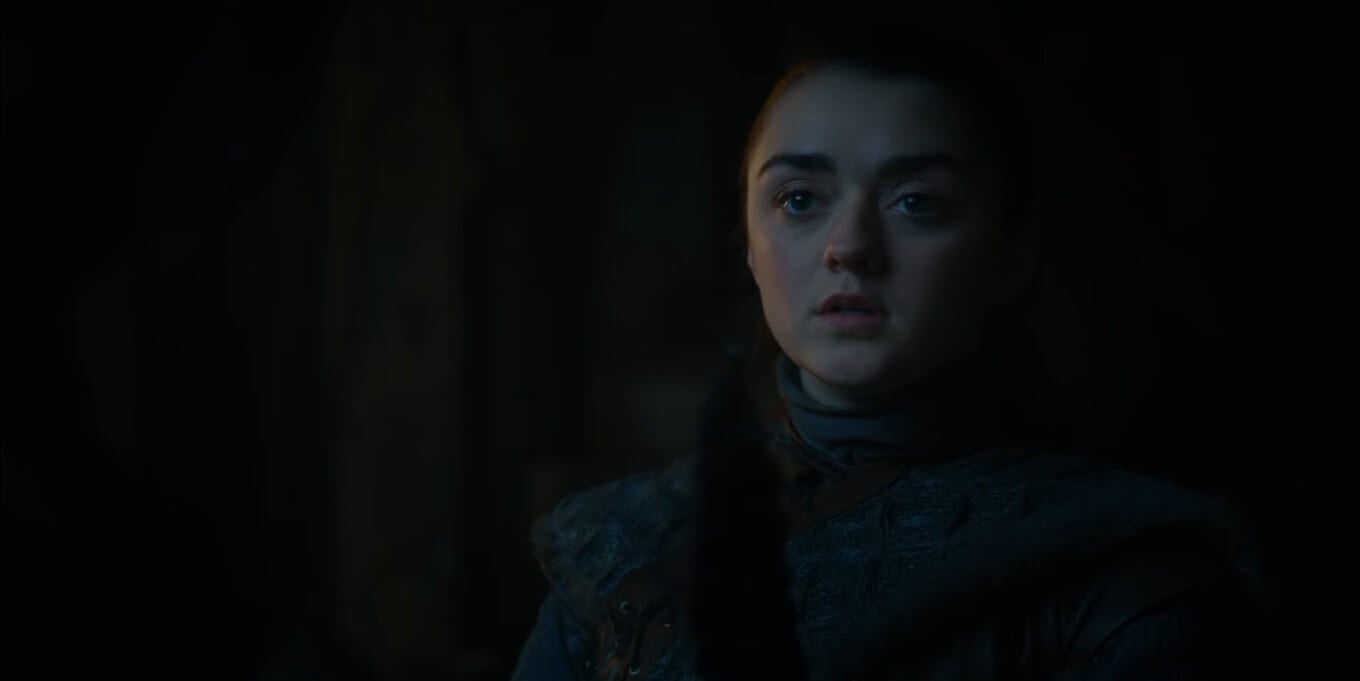 The weapon Arya requested of Gendry appears to be a spear of some kind with a detachable shaft. It also looks to be smaller than a typical spear, which should be perfect for Arya's small frame. The spear tip will, obviously, be made of dragonglass. Some fans are even theorizing that both sides of the weapon are bladed. If that is the case, it is possible that the dragonglass tip is intended to attach to Arya's Valyrian steel dagger.
If it does detach as it appears to, the weapon looks like it would effectively become two daggers: one dragonglass, one Valyrian steel. These impressive materials are both capable of taking down a White Walker, so Arya may end up one of the best-equipped heroes in the final battle—if she makes it that far.
READ MORE:
Fans have been discussing their theories for what the weapon is all week. One popular theory postulates that the weapon is actually a projectile. This theory rides on the idea that Arya intends to use the weapon from a range—perhaps to take down the Night King or his dead mount.
Another theory takes a very different approach. Redditor u/cosmo333_tx explained their idea that the weapon is intended to detach, leaving the dragonglass behind. "The reason for this goes back to her uncle Benjen," they wrote. "From his conversation with Brann (sic) when he rescued him right before he got back to the wall. The Children of the Forest were able to stop the White Walkers' magic from turning him by sticking a piece of dragonglass into his chest and leaving it there."
This theory would heavily ride on Arya knowing of her uncle's fate, which we have no confirmation of. But it's not impossible, considering Bran's all-knowing nature. If this is, in fact, the purpose of Arya's new weapon, we are in for some serious curveballs this season.
There's one thing we know for sure: Whatever the weapon is, it will be a game-changer. Most of the characters on Game of Thrones are still unaware of the young Stark's fighting prowess. This all but ensures her status as the official wild card of season 8.
Need more news from beyond the Wall? Sign up here to receive our weekly Game of Thrones newsletter from in-house expert Michelle Jaworski.
---
NOW HEAR THIS:
How linguist David J. Peterson created the Dothraki and Valyrian languages for Game of Thrones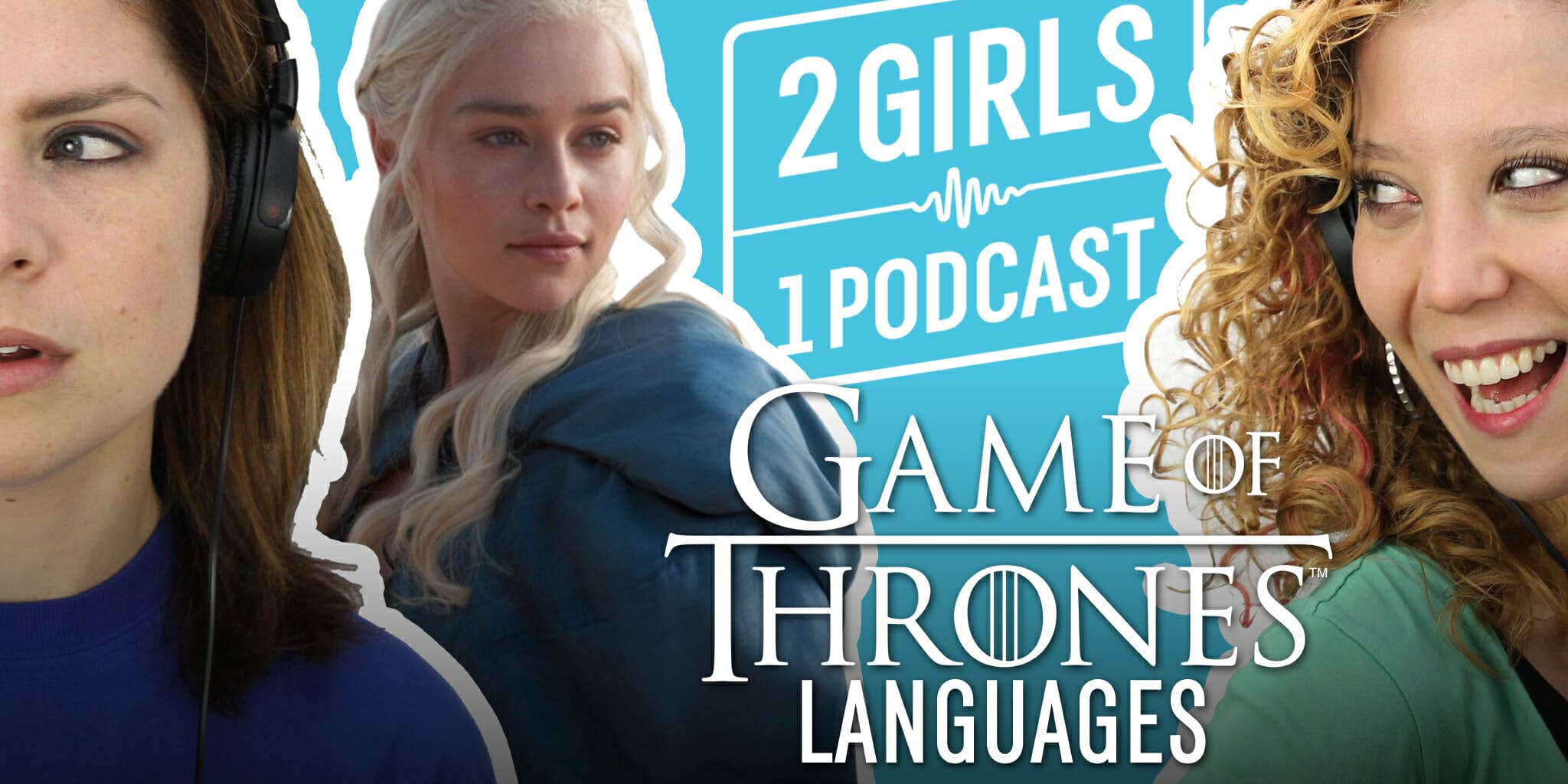 Introducing 2 GIRLS 1 PODCAST, a weekly comedy show where Alli Goldberg and Jen Jamula (two actors who perform bizarre internet content on stage) have hilarious and humanizing conversations with Bronies, top Reddit mods, professional ticklers, video game archaeologists, dating app engineers, adult babies, cuddling specialists, vampires, Jedi, living dolls, and more.
Subscribe to 2 GIRLS 1 PODCAST in your favorite podcast app.
---