The comments and ratings are still disabled, but almost two years after her polarizing Kickstarter to fund a thorough critique of sexism in gaming, it seems the cloud of controversy around feminist pop culture critic Anita Sarkeesian may finally be clearing.
Yesterday, hot on the heels of a controversial E3 which saw Ubisoft weakly defend its decision to release its latest Assassin's Creed without a single playable female character, Sarkeesian released the fifth video in her Tropes vs. Women in Video Games series, a subseries of her popular Tropes vs. Women series, which critiques the way women are portrayed in media.
Her latest video looks at the frequent tendency of gaming culture to portray women as background objects. If you're already wincing, it's for good reason. The segment includes take-no-prisoners examples of even beloved franchises—Dragon Age, Fallout, and yes, Assassin's Creed—using women as decorative props in order to entice or incite male players. She also touches on the ways that real women have been exploited by this view of female bodies as objects, from the historic use of women to market gaming ads, to "booth babes," and the real-life harassment that women in geek culture routinely face.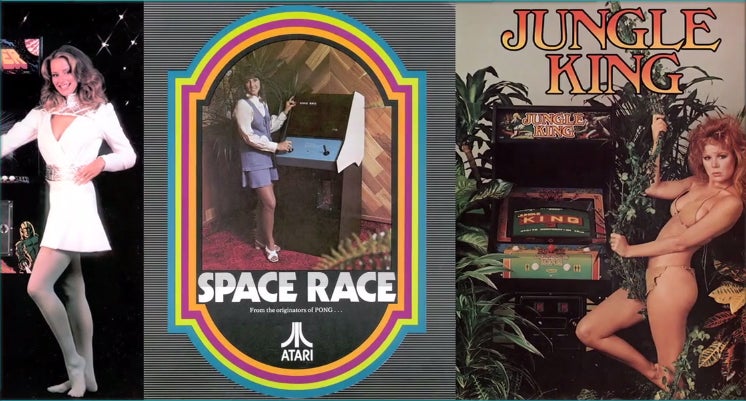 As Sarkeesian has moved away from the threshhold of gaming's rampant and multilayered examples of sexism, her critiques have gotten longer and even more thorough. The latest edition is the longest yet, clocking in at just over 30 minutes. It may also be the most blunt. Here's how Sarkeesian describes the trope of women as decorative objects:
I define the Women as Background Decoration trope in video games as the subset of largely insignificant non-playable female characters whose sexuality or victimhood is exploited as a way to infuse edgy, gritty, or racy flavoring into game worlds. These sexually objectified female bodies are designed to function as environmental texture while titillating presumed straight male players. Sometimes they're created to be glorified furniture, but they are frequently programmed as minimally interactive sex objects to be used and abused.
Sarkeesian goes on to deliver dozens of examples showcasing what "glorified furniture" looks like in practice. Hint: It usually involves having only one purpose—to deliver sleazy come-ons to the male playable character as a way of providing "atmosphere." And, of course, the typical gamut of over-the-top sexual objectification, so ubiquitous you might not even notice it until it's pointed out in the context of a video like Sarkeesian's: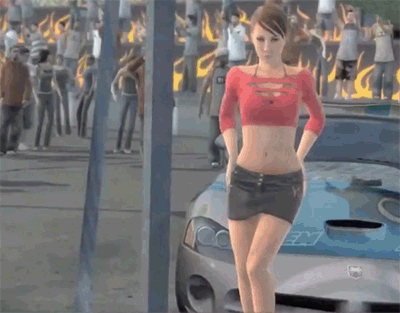 GIF by Aja Romano
You can watch the entire enlightening video below, or on Sarkeesian's Feminist Frequency channel—or check out the full transcript here. After that, you might want to go hug a gamer girl near you, and thank them for putting up with, well, gaming.
Photo via anitasarkeesian/Flickr