American Gods season 2 begins with a cloud over its head. The original showrunners were fired after season 1, allegedly due to creative differences with author Neil Gaiman. Since their additions to the story (such as expanding the roles of female characters like Laura Moon) undoubtedly improved the show, this decision raised some eyebrows.
American Gods season 2

RELEASE DATE:
3/10/2019
DIRECTOR:
Various
STREAMING:
Starz
'American Gods' season 2 gets off to a lackluster start, packing plenty of visual style but less political content and snappy dialogue than season 1.
Bryan Fuller and Michael Green's departure led actors Gillian Anderson and Kristen Chenoweth to quit, followed by worrying behind-the-scenes reports. According to a September 2018 article in the Hollywood Reporter, Starz sidelined new showrunner Jesse Alexander for failing to deliver usable scripts, following numerous reshoots, actors rewriting their own material, and star Ian McShane allegedly getting into "screaming matches" with Alexander on set. Gaiman and the cast denied these reports while promoting season 2, but you can't help but wonder what the hell happened after season 1 ended in June 2017. Yes, it's been that long.
Previously: The American Gods finale unleashes the power of Easter
Judging by the two episodes made available for review, American Gods season 2 is not a return to form. The sumptuous visual style is still alive and well, along with charismatic performances from Orlando Jones as Mr. Nancy (an instantly energizing presence) and the bitchy double act of Laura Moon and Mad Sweeney. But the pace is slow, the dialogue is uninspiring, and obvious exposition is interspersed with supposedly epic speeches that don't quite land.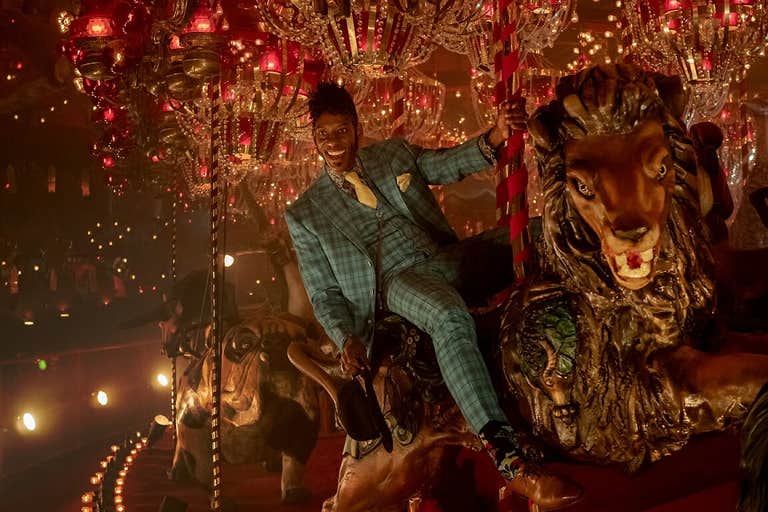 The trouble with the original novel (aside from the sexism, which the show mostly removed) is that it doesn't really have a plot. It's a road trip story, which isn't conducive to making a multi-season show with any sense of forward momentum. The strongest moments are standalone stories about supporting characters, while the protagonist Shadow Moon is an oddly passive figure—not helped by the fact that actor Ricky Whittle is the weakest link in the main cast. His big scene in the premiere involves a passionate show of loyalty to Mr. Wednesday, and it isn't clear why any of the other characters should care.
Season 2 begins with a long-awaited sequence from the book: the meeting of the Old Gods at the House on the Rock. The location—a real tourist attraction—is a gift, offering a gorgeous backdrop for a debate over whether the Old Gods should go to war with the New. Elsewhere, the New Gods' leader Mr. World (a characteristically quirky Crispin Glover) delivers flowery monologues while his sidekick, the Technical Boy, wastes a bunch of screen time looking for Media, whom he obviously won't find because Anderson left the show.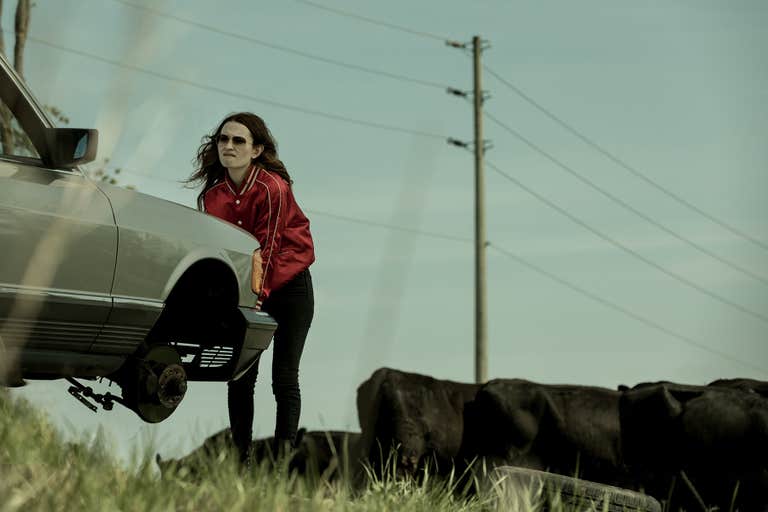 The overall vibe suggests a fantastic cast and talented visual artists trapped in a show with few interesting ideas. The main apocalyptic arc lacks emotional drive, with the most engaging moments going to the undead Laura Moon and the awkward courtship between Salim and the Jinn—side stories that didn't appear in the book. It's also hard to tell what American Gods is trying to say on a thematic level.
What is American Gods actually about?
Season 1 included some magical scenes emphasizing the spiritual power of the gods, but there's little sign of that now. Similarly, there's less political content. While the first season leaned heavily on the idea of the Old Gods as allegories for the immigrant experience, season 2 is more concerned with the main fantasy plot.
This may change in later episodes with the arrival of Sam Black Crow, the show's first Native American character. But when it comes to the central conflict between the New and Old Gods, I struggle to see what American Gods is actually about. Is it meant to be a kind of Baby Boomer/Millennial feud? Is the show headed for some kind of "smartphones are evil" commentary on contemporary culture, or will Mr. World and the Technical Boy become a more meaningful critique of high-tech surveillance?
Of course, TV shows don't necessarily need deep literary themes to be entertaining. Starz presents American Gods as a prestige adaptation, but maybe it's destined to be a big-budget version of Supernatural. The difference is, Supernatural's relationship arcs are compelling enough to keep fans watching for roughly 47 consecutive seasons. American Gods does not share this strength, and a show can't survive on good casting and production design alone.
I suspect that American Gods season 2 will get more interesting in later episodes (there are eight in total), but for now, viewers should lower their expectations. In its current form, this show plays like an Instagram-ready cupcake: layers of decorative frosting with nothing substantial at its core.
American Gods season 2 begins on March 10.