If someone asked you what Game of Thrones was about, you could fairly answer "The struggle for power" or "The fight between good and evil" or even "Dragons and magic and shit." But if you really wanted to prepare them for what they were about to see, you should probably go with "Death, and sex, and more death."
With all the giant battles that have taken place, it's hard to say exactly how many characters have died so far on the flagship HBO series, but one fan-made video on YouTube puts the count at 150,966, which sounds about right.
Warning: This video may be upsetting for anyone who has any sort of empathy at all, especially if you like dogs, people, birds, or cute baby lambs.
https://www.youtube.com/watch?v=oGwjm6Ax24E
The video certainly makes every attempt to be thorough. Starting with the five dead free-folk we see just a few minutes into the first episode and ending with the death of Lyanna Stark seen in the final episode of season six, it chronicles every death, great and small.
From great battles.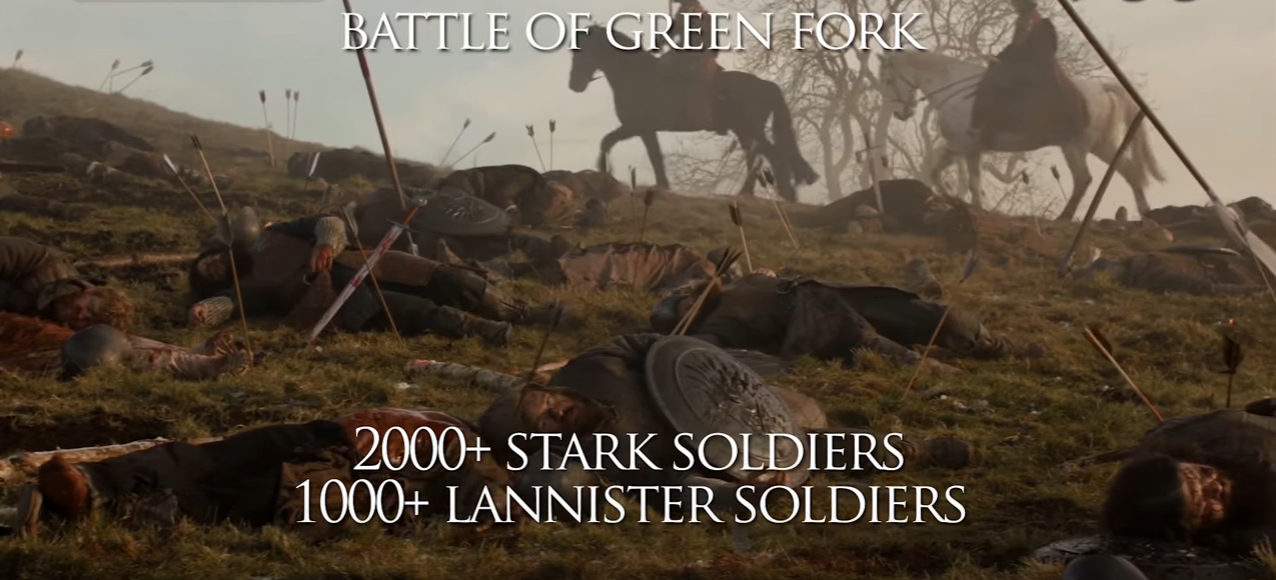 And the death of kings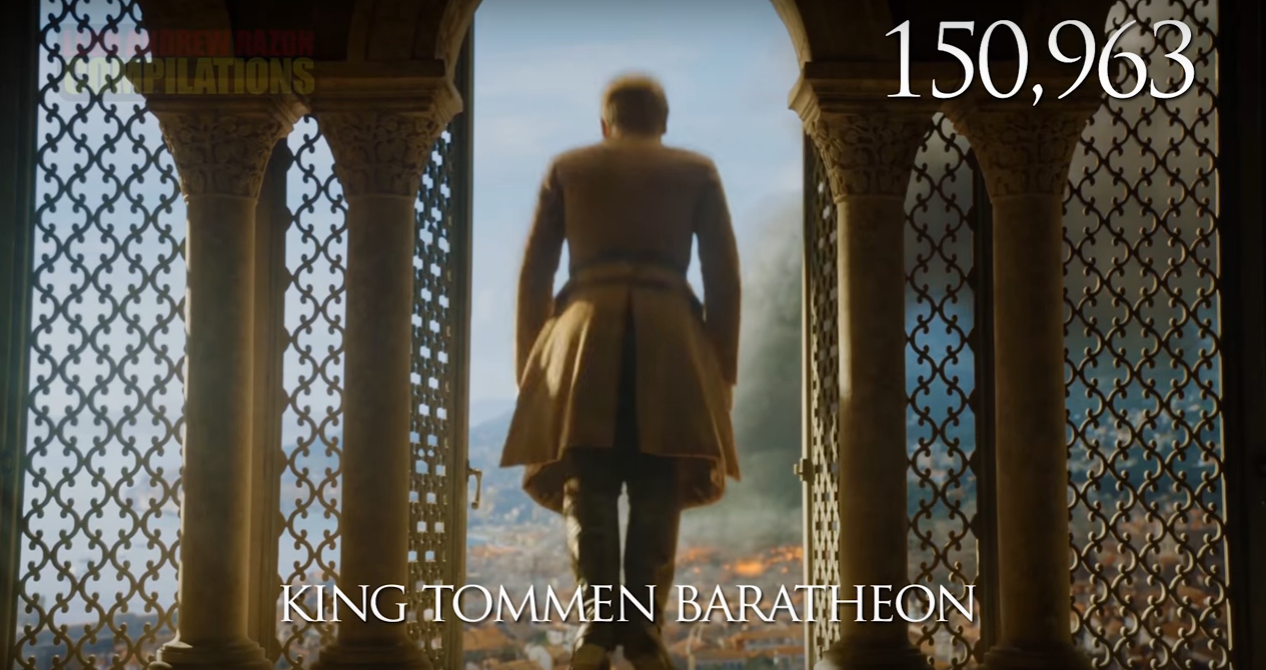 To every pigeon killed by Arya Stark. Which, if you're wondering, stands at two we've seen onscreen.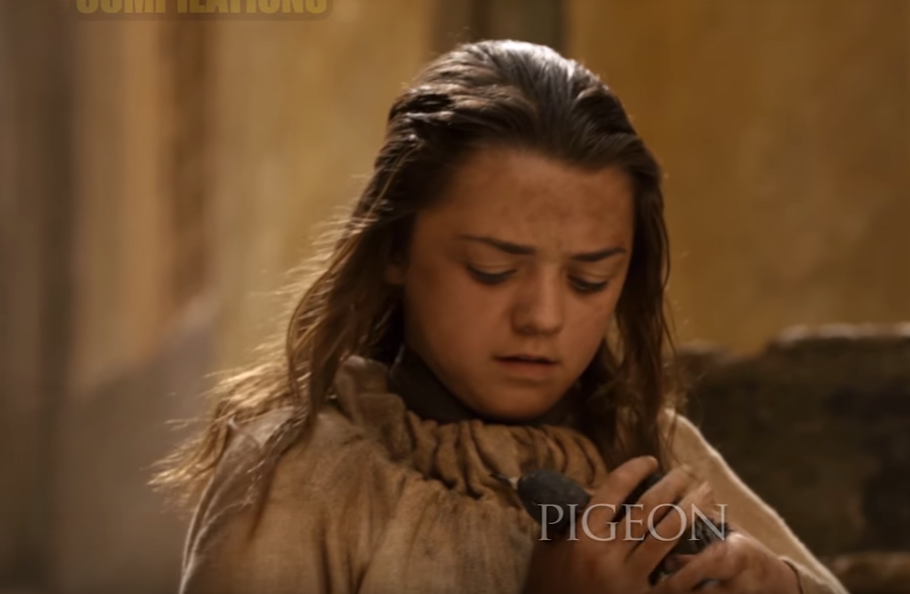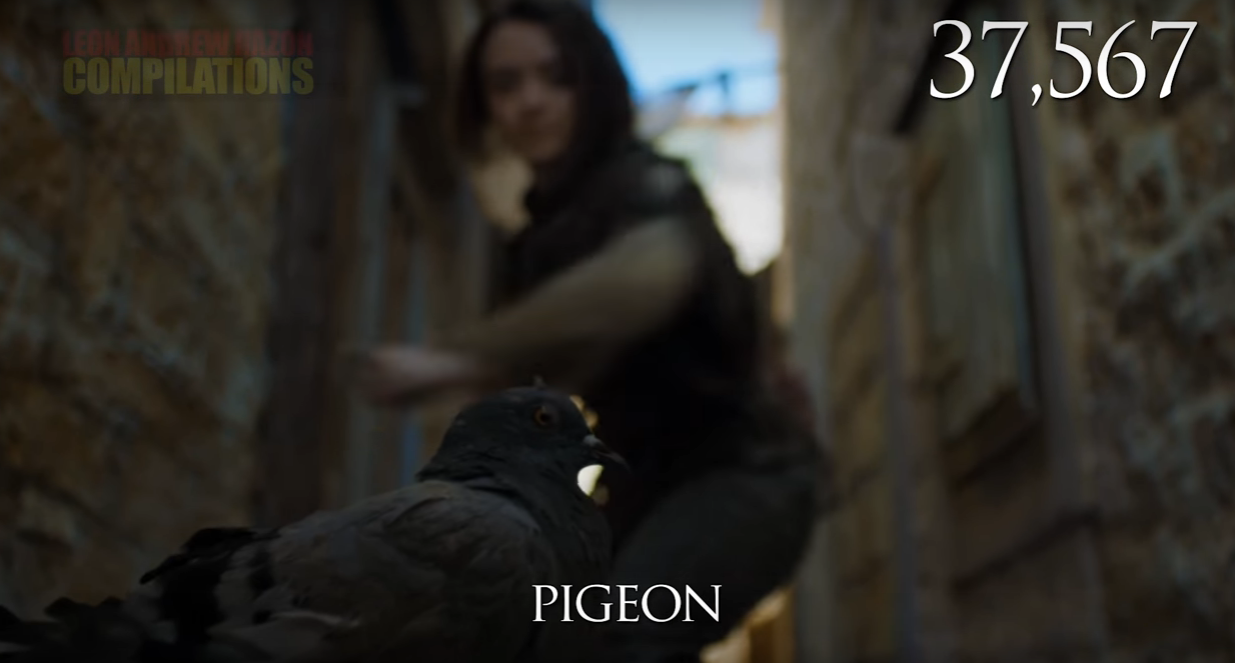 It doesn't matter if you're a leech.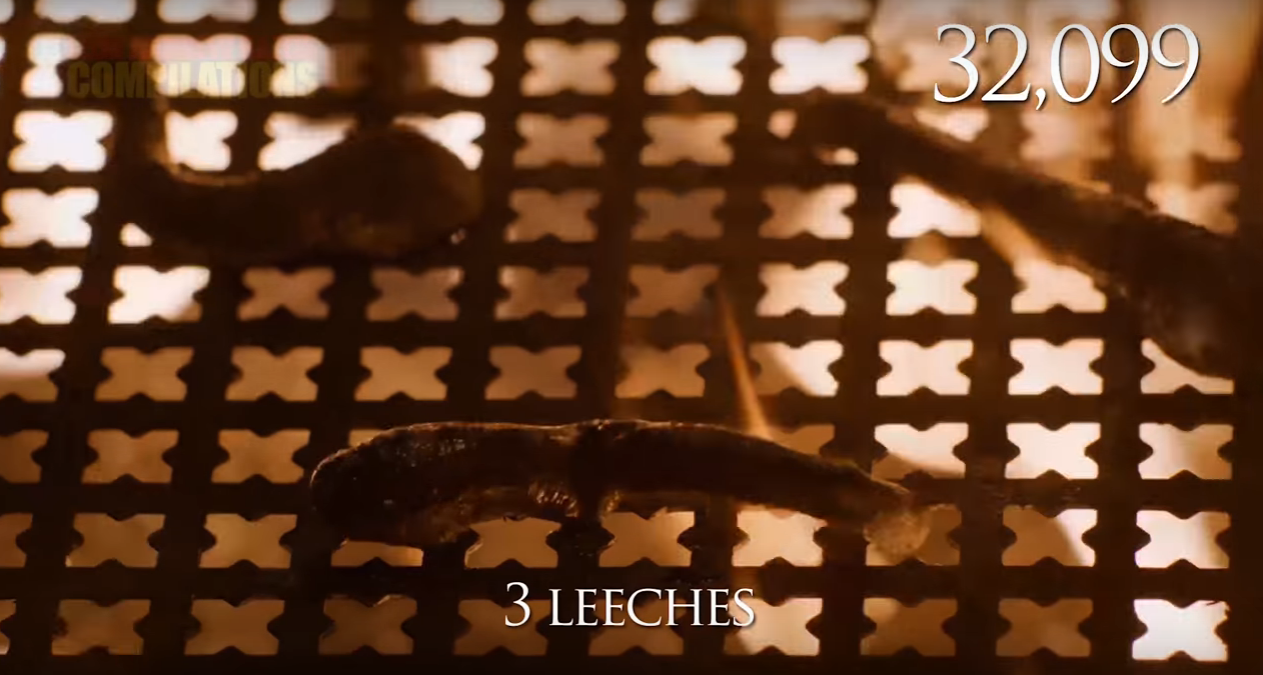 Or no one at all.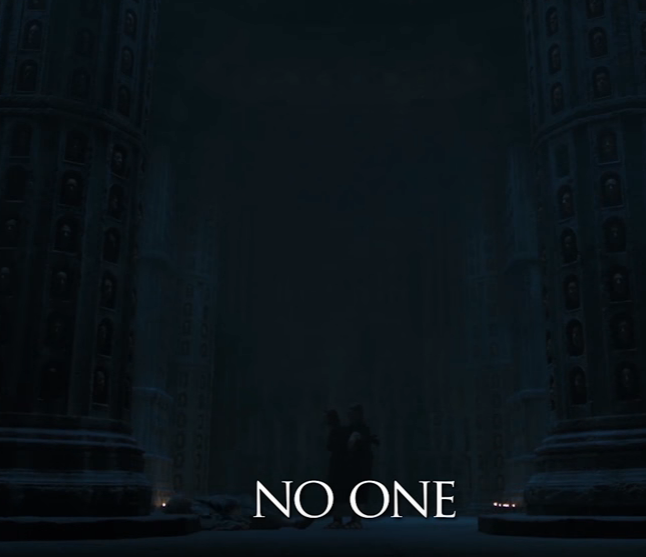 Everyone and everything gets counted… pretty much.
Fans were quick to point out that the two Freys baked into a pie were left off the list, and if you're going to count Robb and Talisa Stark's unborn child, then you have to do the same thing for Daenerys Targaryen and Khal Drago's kid.
There's also a bit of bias showing when he calls Lord of Bones "Rattleshirt," the derogatory nickname given to him by the Night's Watch.
Still these are small things that are easily forgiven. What's more troubling is this death of Myrcella, who gets labeled Myrcella Targaryen. Although perhaps the creator of this video knows something we don't?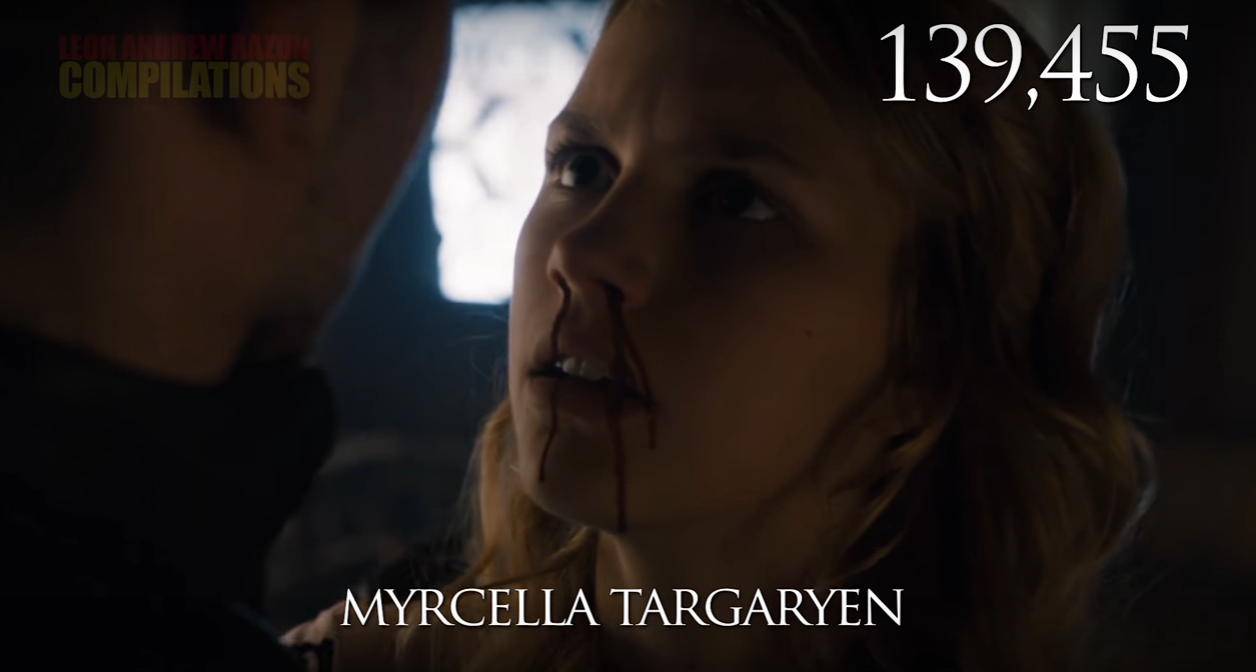 H/T UPROXX