Sasha Grey is not your "typical" porn star. Yes, her work is still popular and very well-searched, but since leaving the industry, she has completely divested her entertainment career, becoming what you could call an erotic renaissance woman.
Born Marina Ann Hantzis on March 14, 1988, in North Highlands, California, Grey took film and fine arts classes at Sacramento City College, waiting tables until she saved $7,000 to move to Los Angeles at age 18. She spent nearly three years in the adult entertainment industry before formally announcing her retirement in April 2011.
Though pornography launched her career, she has transcended the short-lived rise and fall of women in porn. Grey used the internet's obsession with her hardcore style of adult entertainment to her advantage. Coupled with her high-brow indie woman persona, she made other names for herself—photographer, author, musician. Which is not to say she's attempting to divorce her image from her work as a teenager (she's currently selling merchandise featuring her face mid-O, her iconic makeup intact, to help raise money for Planned Parenthood). But she's definitely gamed the system. Sasha Grey porn makes 'em watch, and then Sasha Grey makes 'em listen.
12 facts you didn't know about Sasha Grey
1) Grey drew her stage name from two pretty cool inspirations
Her first name, Sasha, comes from German musician and producer Sascha Konietzko, who is the frontman of the industrial band KMFDM. Her last name, Grey, comes from Oscar Wilde's 1890 novel The Picture of Dorian Gray.
2) Grey retired from porn at age 21
In her three years in the business, she garnered 13 awards for her work, including the American X-Rated Critics Organization (XRCO) Award for New Starlet in 2007, and Female Performer of the Year for both the AVN and XRCO Awards. Even after her closing the curtain on her career as a porn actress, CNBC named her one of the "Dirty Dozen," the 12 most popular stars in adult film in 2011. Despite having been retired for nearly a decade, Grey is currently no. 17 on Pornhub's weekly Pornstar Rank.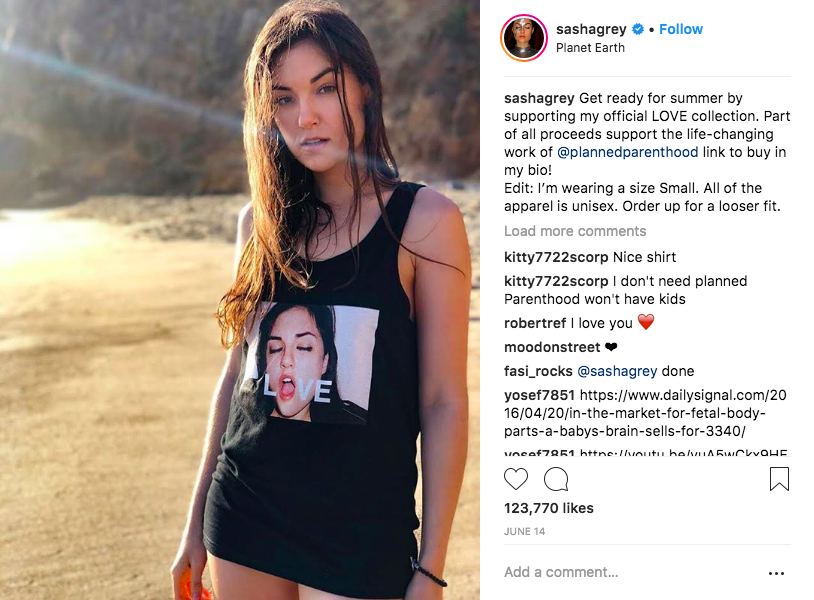 READ MORE:
3) Grey has portrayed a fictionalized version of herself in Entourage
Grey played the lead role of Chelsea in the 2009 Steven Soderbergh film The Girlfriend Experience, which follows a high-end Manhattan escort. She told SFGate that she prepared for the film by watching French director Jean-Luc Godard's Vivre sa vie and Pierrot le fou. The former to learn about prostitution and the latter for her portrayal of a girlfriend dynamic. She also met with two escorts to asks them questions and observe their behavior.
In 2011, Grey starred in the seventh season of Entourage as a fictionalized version of herself who is Adrian Grenier's character Vincent Chase's girlfriend. Vincent gets into a driving stunt accident but walks away ready to take on other thrills. Namely, a relationship with Grey.
The season seven Entourage DVD release included a bonus feature titled The Shades of Sasha Grey. In the feature, Grey reveals that her favorite characters are Robert De Niro's character Jake in 1980's Raging Bull, and Gena Rowlands' character Mabel in 1974's A Woman Under the Influence. She also noted that "if a man who has publicly shown that he's violent towards women can star in a major motion picture and keep his career, then somebody like myself can continue to get great opportunities in the film and television industry."
Grey has also performed in various music videos for songs including the Smashing Pumpkins' "Superchrist," the Roots' "Birthday Girl," and Eminem's "Space Bound."
4) Grey has published a coffee table-style book of her photography
Vice released Grey's first book, Neü Sex, in March 2011. Neü Sex, a photo book, includes candid snapshots and selfies taken by Grey and her then-fiancé Ian Cinnamon, some containing nudity, and others detailing a day in Grey's life. The book also contains short essays. According to the book's Amazon description, Grey decided to take her photography more seriously when she began working in porn, just as a memory for herself.
"There are so many photos of me, taken by other people, that aesthetically I have no control over. Documenting myself allows me to reflect on the day, on the feelings I am having at that second." Grey wrote at the time.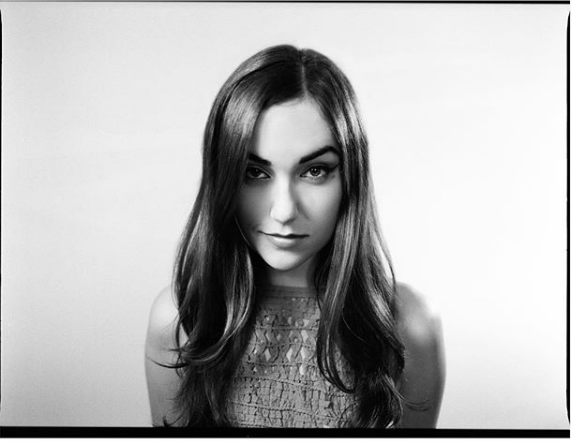 5) Grey released the first novel of her trilogy in May 2013
The Juliette Society, an erotic novel series, follows a young woman named Catherine and her adventures after being introduced to a sex club.
The second novel in the series, The Janus Chamber, released October 2016, follows Catherine in her career as a journalist as she investigates the death of a beloved model. The third novel, The Mismade Girl, released March 2018, follows the death of this model and Catherine's struggle as tries to expose the truth.
"I wanted to explore my interests in a safe way, but I also wanted to bring something new to porn, to change what I saw on screen," Grey told XBIZ at the time of the first book's release.
Catherine, at the center of the trilogy, reveals in the first novel that her worst nightmare is "having sex with Donald Trump in his private jet whilst flying over St. Tropez," according to the Daily Beast.
A book of four short erotic stories titled Short and Sexy Stories: A Compilation of Naughty Adult Stories of Extreme Satisfaction was released under Grey's name in 2016, but she told LA Weekly that she had nothing to do with the project.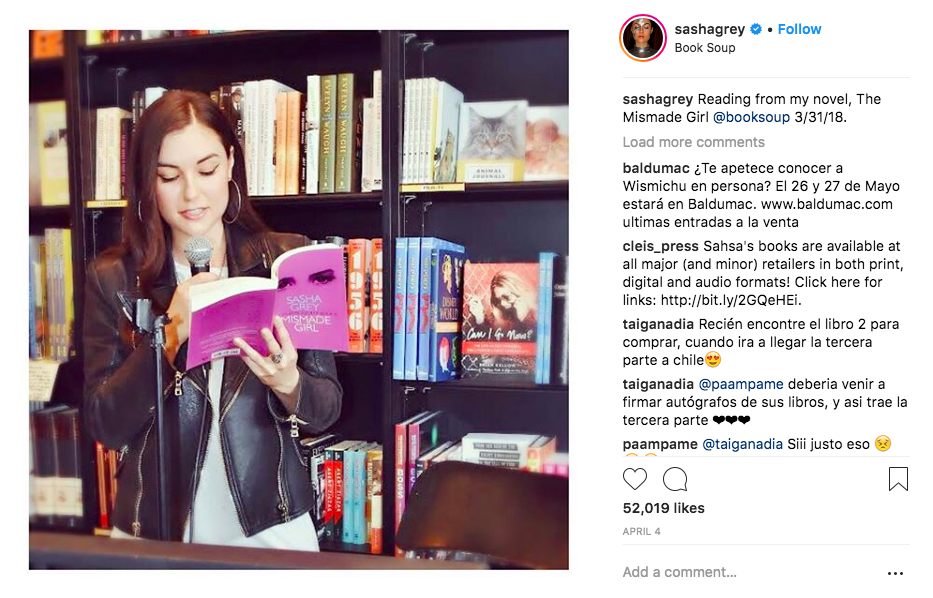 6) Grey has taken on a series of music projects but is currently fulfilling her dreams as a DJ
Grey began industrial music band aTelecine in 2008, but announced her departure from the group in July 2013. Her then-fiancé Cinnamon was also involved in the project.
According to the Miami New Times, Grey began DJing seriously around the time she began leaving the porn industry. She said promoters were contacting her to fill DJ opener sets after reading her music writing on Myspace. In 2016, she told the Miami New Times that she knew her attraction as a DJ was "celebrity-driven." Still, she'd begun breaking through from a "fixture" of an event to the focus of the entertainment.
She has performed DJ sets across the world. You can find her on SoundCloud where she's posted recordings of her live sets and mixes.
7) In 2014, Grey filed a restraining order against her ex-fiancé
Grey said Cinnamon subjected her to years of sexual abuse and convinced her to go into pornography.
TMZ reported that court documents claimed Cinnamon abused and sexually assaulted Grey starting in 2005, when she was 16 and he was 29. The documents also stated that Cinnamon told Grey he was a covert agent for the U.S. Defense Intelligence Agency, and that her work in pornography would be "the perfect 'cover' for him." Grey broke up with him in 2012, but he had recently begun sending her threatening messages, some with photos of handguns attached. A judge ordered Cinnamon to stay 200 yards award from Grey.
"I just took too long to leave. You know when you're in a situation and you know you need to leave it but you don't have the confidence to do it?" Grey told the Daily Beast in 2017. "And it was really hard because on the outside I'm super confident—creatively-speaking—and if I'm working with someone professionally I'll give it my all, and on the other hand, I had this thing that I had to find a way to get rid of. And I was scared because I didn't know how."
8) Grey's two most prized possessions are her car and her dog
Grey told LA Weekly in 2016 that she deeply values her adopted Doberman pinscher MacReady, named after Kurt Russell's pilot character in the 1982 film The Thing, and her "pimped-out Cadillac Coupe de Ville," her dream car. MacReady even has his own thriving Instagram account.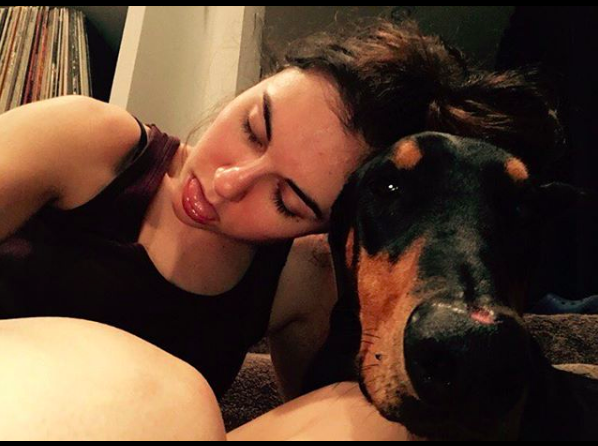 9) Grey has a chronic sinus inflammation, which causes her fatigue and head pains
Grey told the weekly publication that she'd been sick on and off for two years. The illness regularly got in the way of her work.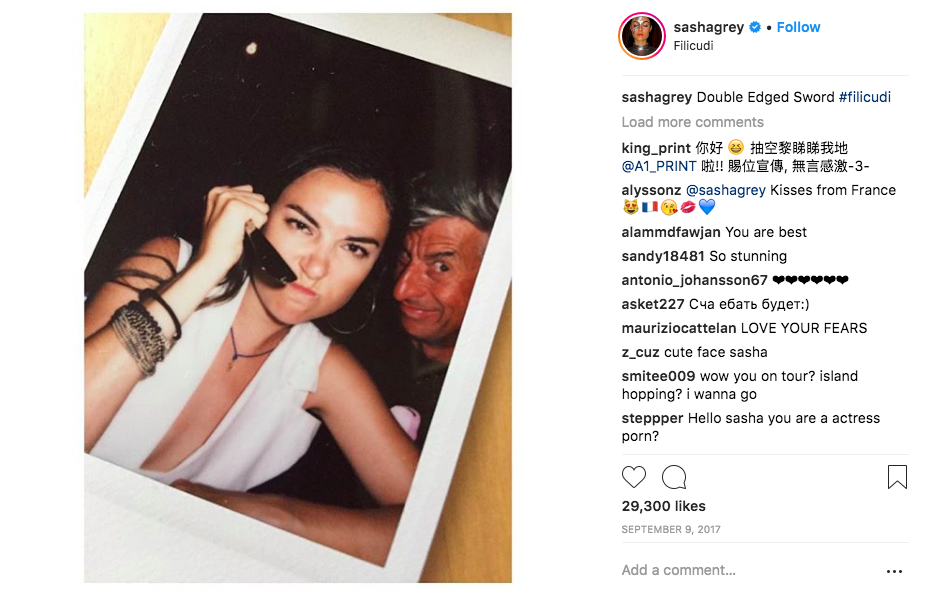 READ MORE:
10) Grey was the subject of fake Russian news in 2015
A viral news piece alleged she, as a pro-Russian nurse during the War in Donbas, had been murdered by Ukrainian forces. According to the Daily Beast, a Russian imageboard called 2ch.hk, akin to 4chan, faked a story of "fallen heroes" in the war as a gullibility campaign. Grey's image was used to give her the name "Alexandra Serova," and in resulting articles, she was depicted as a "petite Russian nurse" who, while helping troops, was taken by Ukrainian forces to a base camp, where she was physically and sexually abused, then decapitated. The story reportedly spread across social media platform VKontakte, Russia's version of Facebook.
Grey replied to the rumors on Twitter, writing that "BS outlets mock the deceased with fappery like this."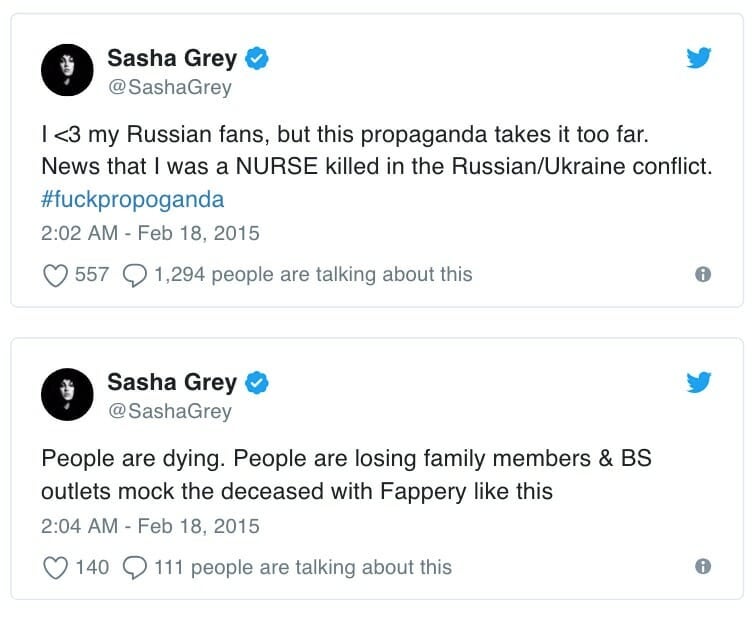 11) Grey doesn't know Stormy Daniels—but she empathizes with her
Grey told Allure in June 2018 that she understood people would look at Daniels as the "the person who caused the problem, rather than, you know, complicit in a consensual situation" because of her role in the porn industry. She said she empathizes with Daniels' position.
"It just shows you the hypocrisy that still exists in our society, where a man can be a slut and have money and be considered admirable, but if a woman chooses to do the same thing, she's perceived as somebody who is lesser-than on the rungs of society, and I think that's bullshit, and I think it's time that that changes," Grey told the publication.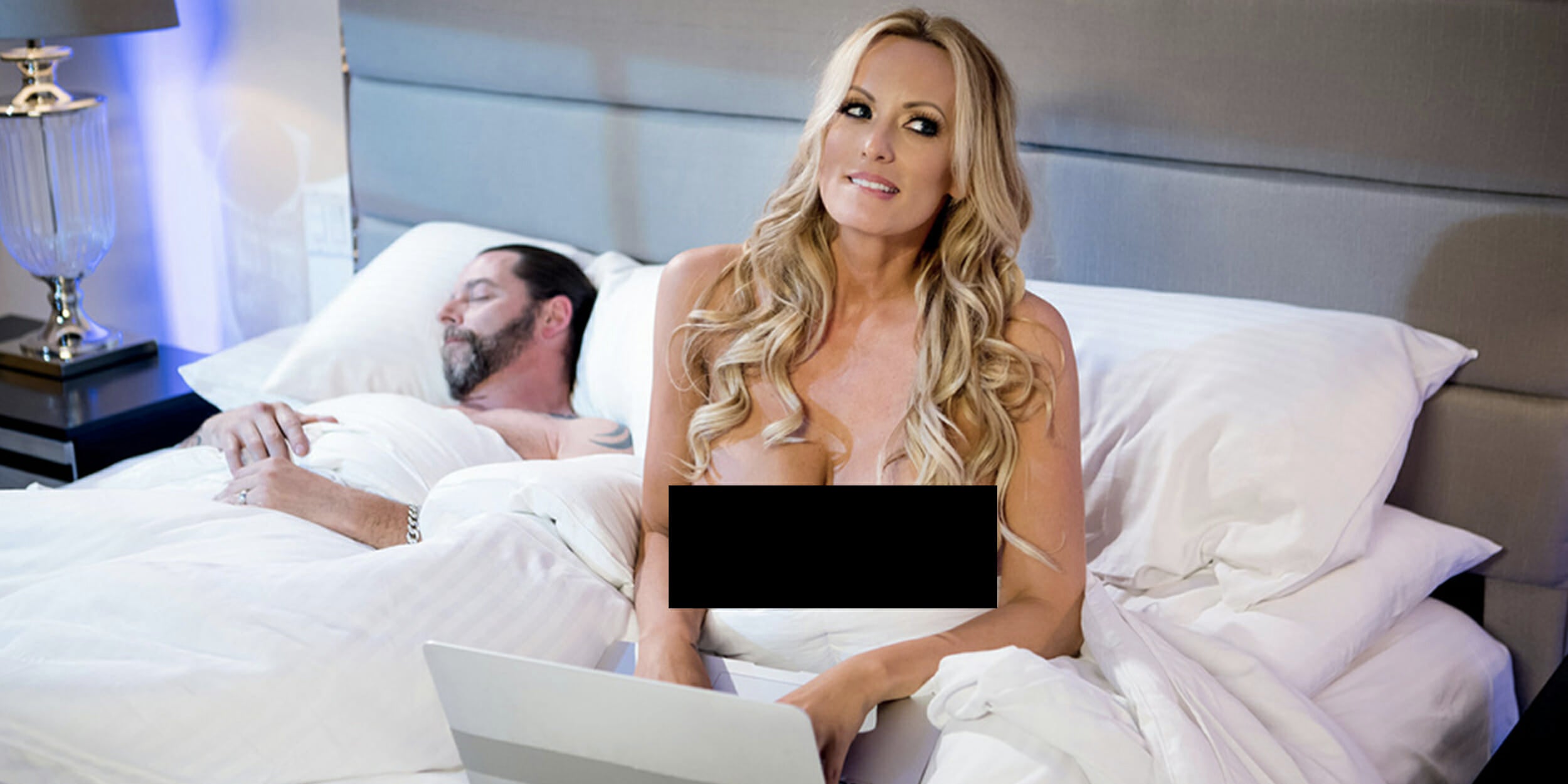 12) Sasha Grey takes her makeup inspiration from Edie Sedgwick, Lauren Bacall, and Elizabeth Taylor
Grey told Allure that her makeup was partially inspired by a 1956 photograph of Taylor taken on the set of Giant. Grey is big on bold eyebrows with smokey-eyed lids, cat-eye eyeliner, and painted red lips. She says that she typically did her own makeup while on set for pornography shoots. The key to an undone look? Choosing products with "zero staying power" that would run down her face during scenes.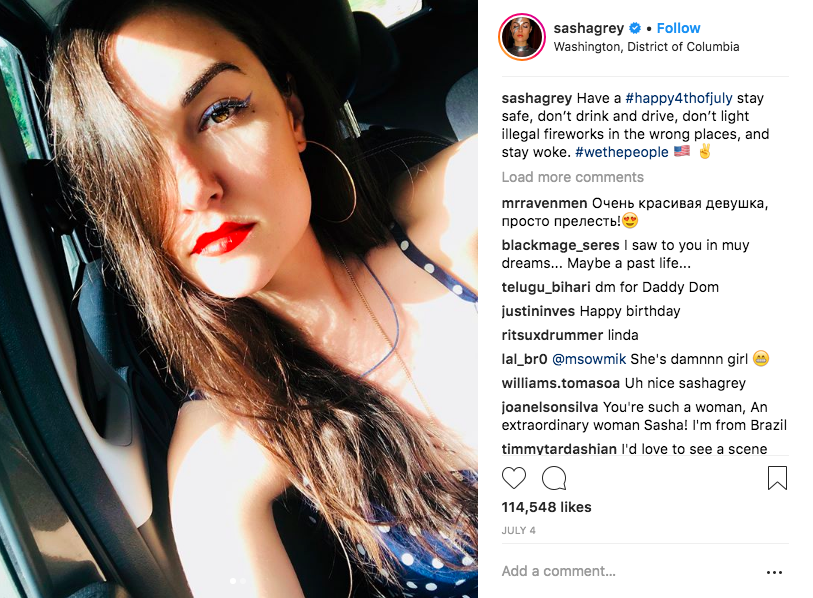 Want to read more? Here are the hottest porn stars on Instagram, everything you never knew about Pornhub, and the safest porn sites you can feel confident visiting. Plus, read up about other adult performers, from veteran faves Brandi Love and Tori Black to Mia Khalifa, and Dani Daniels.
Editor's note: This article is regularly updated for relevance.