Pornhub might be the name that comes to mind when you think of free porn. But technically, YouPorn came first. Launched in 2006, the porn tube site has provided horny streamers with free content for over a decade. YouPorn collects both user-submitted amateur porn and clips from the biggest adult studios.
Most people know YouPorn for its free ad-supported component, but like most streaming sites, it also offers a premium option for those who want more.
But with all the free content available on YouPorn, why should you pay up? It comes down to quality. However, there's one catch that you'll immediately notice—especially if you already subscribe to a competitor.
YouPorn Premium cost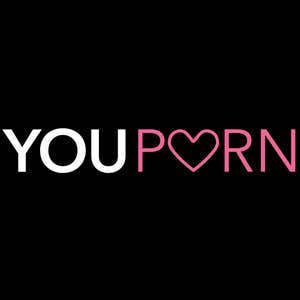 | | |
| --- | --- |
| 7-day trial | Free |
| 1 month | $9.99 |
| 12 months | $95.88 |
---
YouPorn's main site is free, offering hardcore porn in exchange for ads before each clip and around the site. However, some of its best content is locked behind a paywall. If you want to enjoy everything YouPorn has to offer, you'll need a membership.
A YouPorn Premium membership costs $9.99 per month. If you'd like to save, you can get a membership for $7.99 per month by paying $95.88 up front.
Sometimes through the year the site also runs specials from lifetime deals to cheaper annual subscriptions. It's a matter of waiting for the right moment to get the best deal. But in all honesty, the standard price is worth it for what you get.
If you test out premium service with a free trial and decide you'd like a full year, the next step is to contact YouPorn's friendly customer service department. Sometimes they'll hook users up with deals that aren't currently available.
Our tip: Politely ask if there are any additional deals or packages available. Discounts are up to the customer service representative, so don't be a jerk if they don't offer you a deal.
YouPorn Premium membership Pros
1. YouPorn has a vast library
YouPorn has a massive library of free content, but it's intentionally limited. While there's more content than you could ever watch in a lifetime, many free clips cut off early or are edited to only show you part of a scene.
YouPorn Premium doesn't limit users' access to full-length videos from some of today's biggest studios. You'll find content from Brazzers, Reality Kings, New Sensations, Fake Taxi, Jules Jordan, and hundreds more.
Each studio has its own channel with full-length premium videos marked with a star. On top of the premium content, each channel hosts standard videos they've uploaded for everyone else.
Premium membership also includes access to YouPorn's collection of streaming and downloadable DVDs. The downloads include content from major studios and tiny indies alike. This feature adds thousands of hours of video on top of the streaming content YouPorn already offers.
2. Premium means no ads
We've said it before, but it's worth mentioning again: YouPorn Premium has no ads. No pop-ups, no weird animated clips of the Simpsons having sex with each other on the sidebar, and no pre-rolls. Just pure, hardcore pornography without a wait.
YouPorn Premium members get access to almost 1,000 premium VR porn scenes that aren't available for standard users. Fire up your favorite VR headset and dive into your favorite scene from the magic of virtual reality.
VR content is a mix of HD and 4K, but YouPorn doesn't have an easy to tell which quality level you'll be getting. That being said, even the HD content looks amazing.
4. Quality HD porn content
Standard YouPorn videos are in HD, with many locked at just 720p instead of 1080p. YouPorn Premium members unlock full HD videos throughout the site, along with access to 4K porn when it's available.
5. Improved security features
YouPorn uses Probiller, a secure and discrete online billing company that makes sure you'll never end up with an embarrassing listing on your credit card bill. Beyond billing, YouPorn Premium is encrypted using an HTTPS protocol to keep your browsing between you and your conscience. Should you ever have a question they'll be waiting with 24/7 live tech support.
6. BONUS: the site name doesn't start with 'Porn'
YouPorn's biggest advantage is if someone is using your computer and types the letter "p" in your address bar, PORNHUB won't autofill. Never underestimate the appeal of subtlety, especially on shared machines.
YouPorn Premium membership cons
1. It's basically just a Pornhub Premium membership
Pornhub and YouPorn are both owned by Mindgeek, the most powerful porn conglomerate in the world. Mindgeek views both sites as part of the same quest for industry domination.
In fact, if you already have a Pornhub Premium membership, you can just use your Pornhub Premium login to access the YouPorn Premium website. However, nearly everything you'll find on YouPorn you'll also find on Pornhub.
We say "nearly" because the sheer amount of porn on both sites makes it impossible to be sure. We tried for a few hours in vain to find something that wasn't on both sites. Given that you get two sites for the price of one (and each site is full of seemingly limitless content) this dual access is a pro, not a con.
2. No support for smart sex toys
Unlike PornHub, YouPorn Premium doesn't support smart sex toys. It's an odd omission given they're owned by the same company. If you can't live without your robot mouth, this will be a deal breaker.
Is YouPorn Premium worth it?
YouPorn is completely worth subscribing on its own, but we'd recommend subscribing to it via PornHub Premium. We prefer the PornHub Premium site to the YouPorn site, even if the differences are marginal.
Plus, PornHub has a small amount of exclusive content that YouPorn doesn't have. Of course, it doesn't really matter. No matter who you pick, you'll be flooded with high-quality, explicit porn.
YouPorn is an incredible site that draws in massive amounts of traffic. But since being bought by Mindgeek it's largely become just another one of their properties, one that pals in comparison to the majesty of PornHub.
Ultimately however it won't matter if you buy through PornHub, you'll still have access to YouPorn Premium, allowing you to harvest its archives for any hidden exclusives while still enjoying PornHub's benefits.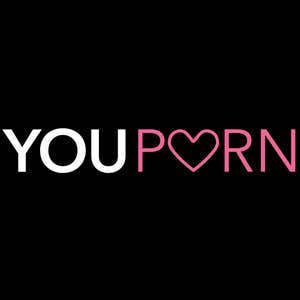 | | |
| --- | --- |
| 7-day trial | Free |
| 1 month | $9.99 |
| 12 months | $95.88 |
---
Still not sure where to find exactly what you want? Here's your guide to the best porn GIFs, high-quality VR porn, the best porn search engines, everything you need to know about BDSM, and the hottest porn stars you should follow on Instagram. Plus, everything you need to know about watching porn safely in your browser.
The Daily Dot may receive a payment in connection with purchases of products or services featured in this article. Click here to learn more.