As the world of VR porn continues to expand, viewers are no longer stuck wondering if sites make good content. We've been empowered to find the content that speaks more directly to us and our interests. That's why VR Conk, a relatively young brand in the VR game, deserves your attention. Few sites in VR porn right now have the range of content, creativity, and world-class video quality that VR Conk offers at its price point. Can a VR porn site be world-class and affordable? Here's everything you need to know about VR Conk. 
How much does VR Conk cost?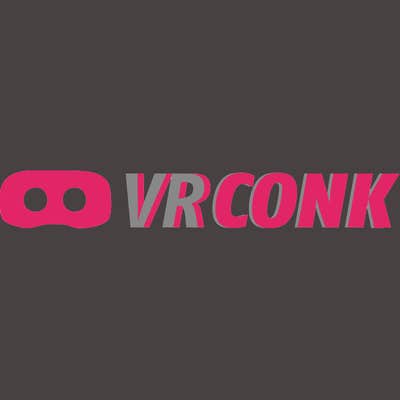 | | |
| --- | --- |
| 1 month | $14.99 |
| 3 months | $39.99 |
| 1 year | $80.04 |
| Life | $299 |
---
VR Conk offers an incredible value to subscribers that starts good and gets better the longer you subscribe. Month to month membership starts at $14.99 per month, with three-month packages available for $39.99. If you're willing to subscribe for a year upfront, VR Conk will reward you handsomely by dropping its price to $80. That's savings of almost $100 per year over the month to month plan. VR Conk is a deal that only gets better the more loyal you are. 
What's included with your VR Conk membership?
1) 85+ scenes with two to three updates each month
In just over two years VR Conk has released 87 scenes and counting, averaging two to three new scenes per month. That gives new subscribers a wonderful mix of new and classic content to browse each month. Right off the bat you've got over 26 hours of VR porn content to consume, with more added regularly. For a site that's still in the first two years of its existence, VR Conk is off to a hell of a start. 
2) Blend of narrative scenes, parodies, blowjobs, and gonzo sex
Having 87 scenes doesn't mean anything if the scenes aren't good. The good news is VR Conk scenes aren't just good––they're great, full of humor, creativity, and filthy, nasty sex. What separates it from the competition is the sheer variety offered in these scenes. You'll find movie parodies, intimate gonzo scenes, dedicated blowjobs, threesomes, narrative stories, and more lurking in this pervy wonderland. In a market that's flooded with VR porn that looks like all the other VR porn out there, VR Conk scenes go the extra mile. From costumes to locations, no two VR Conk scenes look exactly alike.
3) Bonus scenes from sites like Wankz VR
Along with the content produced by VR Conk itself, subscribers can look forward to occasional bonus scenes from outside sites. We found scenes from Wankz VR and RealJam VR while browsing the site. Hopefully, this trend will continue. 
4) Categories and tags to help you find content faster
No one wants to waste their horniness browsing for the perfect scene. That's why we love VR Conk's categories and tags. With the category tab on the site toolbar, you can find a list of every kink featured. There's nothing worse than previewing a scene only to discover it takes a turn that turns you off. Check in advance if you'll like what you see by utilizing tags.
5) Crisp Ultra HD picture up to 6K
VR Conk shoots all of its content in 6K, delivering beautiful Ultra HD picture and color in every scene. The video quality really stands out thanks to the creative settings, makeup, and wardrobe found in the site's content. These are some of the best looking scenes we've found in VR.
6) Support for a wide range of devices
Just because the site shoot shoots in 6K doesn't mean everyone needs 6K content. VR Conk supports a wide range of streaming devices, offering optimized files for everything from Oculus to PlayStation VR and iOS. You'll never have to worry about if your device will work.
7) Blend of new faces and rising talent
VR Conk's casting department has their finger on the pulse of the porn industry and an eye for discovery. While the majority of VR Conk's performers are made up of beautiful new starlets like Paris Amour, that doesn't mean you won't see familiar names. Stars like Ryan Keely, Katie Kush, Kenna James, Gina Valentina, Gabbie Carter, and Charlotte Sartre are also waiting to make your fantasies a virtual reality.
What are the drawbacks of a VR Conk membership?
1) Slow to update some months
You'll always get your two to three updates per month, but when they come may change. It might be one every other week or two scenes at the end of the month. For some users this may be annoying, but we've found these little waits are the perfect time to check out older content. 
2) Occasionally problematic scenes
Porn is known for pushing boundaries, but if you're squeamish or easily offended VR Conk might not be for you. From scenes that reference MeToo to a nun blowjob, its sense of humor sometimes pushes up against the limits of good taste. Thankfully it never goes creepy or non-consensual, but the setups of some of these videos will have conservative viewers crossing themselves. 
3) Links to outside third party sites
This is a minor complaint, but links on your site should go to content on your site. VR Conk has ads for VR porn games in its header that take you to third-party sites. If you've paid for a site you shouldn't have to wonder if a link will send you to a different site.
Is VR Conk worth it?
VR Conk might be young, but it is mighty. Thanks to a steady update schedule and incredible content, this is one of our favorite VR porn sites of the moment. Each scene is lovingly crafted to build an experience that's as sensual as it is hardcore. Whether it's narrative, parody, or just an old-fashioned blowjob, each scene is treated as its own creation. You won't see recycled locations or costumes or anything else to take you out of the moment. It's just you and one to three beautiful women. 
Add to that equation the site's incredibly affordable pricing, and VR Conk becomes a deal too good to ignore. We wish it was more consistent with updates, but that's a minor complaint in the face of such great content. Understandably some subscribers will be annoyed by the "we'll upload it when we upload it" release schedule, but the library speaks for itself. VR Conk always gives you what you pay for, even if you have to wait a week or two to get it. 
VR Conk is the perfect mix of affordability, great content, and creativity. We cannot wait to see what it does next. 
---
---
---