If paying for sex is your fantasy but you live in a country, state, or city in which it's illegal, Tonight's Girlfriend has got you covered. While sex work has been legal in eight European countries for quite some time now, the US has chosen to hang back. Currently, in the US, there is only one state that has decriminalized sex work in some form.
In Nevada, only 10 counties allow prostitution, and even then, only within licensed brothels. This year, the biggest city in the US took a step in Nevada's direction in an attempt to decriminalized sex work. The borough of Manhattan in New York will no longer prosecute people on "prostitution" and "unlicensed massage" charges, but will instead focus its efforts on prosecuting people who buy sexual services instead of those who sell them.
Ultimately, sex workers are workers, and people who pay for sex are just people. Until we can all come together legally, we'll come together under Tonight's Girlfriend. 
What is Tonight's Girlfriend?
Self-proclaimed as the "ultimate girlfriend experience", Tonight's Girlfriend, brought to you by Naughty America, brings you the new wave of relationships. Want us to let you in on a naughty secret? Paid sex is still sex and, looking at these videos, it might be better than the real thing. Enjoy the world of hotel hookups and polite permissions with Tonight's Girlfriend, and leave the grafting up to the pros.
Tonight's Girlfriend cost
The monthly and yearly payment options are standard in terms of what's on offer. In fact, the best part about Tonight's Girlfriend's pricing pyramid is its three-day trial membership pass for only $1.95. Being able to browse the site's offerings in both VR and 4K HD is the cherry on top, as the content is what really shines at Tonight's Girlfriend.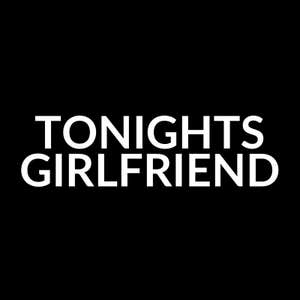 | | |
| --- | --- |
| 3 Day Trial | $1.95 |
| 1 Month | $17.95 |
| 12 Months | $114.95 |
---
Tonight's Girlfriend membership pros
1) Access to over 300 4K videos and 24 VR scenes
Tonight's Girlfriend has done the unimaginable – provided its members with the ability to virtually step into the room, or enjoy its content normally. Either way, the quality found on Tonight's Girlfriend is bang on. Over 300 videos in 4K HD, showcasing the true range of the site and what it brings to the table.
House calls, airport meetings, and hotel setups are only a few of the themes you'll be able to find on the site. Tonight's Girlfriend is a true money lovers' paradise, complete with some of the best performers in the game. Its 24 VR scenes have been carefully curated, and expertly acted out. Every second is better than the next when you're thrown into the scene with VR.
2) Three previews for browsers
Possibly one of the best features on the site is the three previews allowed to new browsers. Tonight's Girlfriend doesn't skimp either, enjoy free clips with both the 4K HD and VR content. While the preview feature only allows for two-minute clip viewings from any video, we can assure you that those two minutes will have your head-turning and your hand reaching for your wallet! 
3) Even without a VR headset, the video experience is out of this world
During the two-minute-long browsing experience in the VR section of the site, you'll be amazed with what you can accomplish. Even without a VR headset, the quality of the video is beyond amazing. While the scene plays, you can adjust and control the way you see the two people interact with each other, as well as zoom in and out. You'll find that in any position, it will be 10 times easier to picture yourself perfectly fitting in within the action. 
Tonight's Girlfriend membership cons
1) Hits so close to diversity, but does it make it all the way?
Honestly, this is quite of a letdown for me. This site has such great potential, and it does feature some diverse models. However, if you take a closer look, is Tonight's Girlfriend really as diverse as it presents itself to be on its model page? I don't think so. For starters, each banner feature looks quite the same in terms of the models performing.
Yes, the banner changes with each new big feature, but with them all presenting a similar model, it gets you wondering. As well, none of the VR scenes feature any BIPOC or older-looking models. I would love to see some more diversity spread out throughout the entire site and made easily accessible for members.
No-one wants to have to search through the model page to find the few that stand out, and then still have to take it one step further into their archives. Accessibility would be the best move for Tonight's Girlfriend in my opinion. 
Is it worth it?
At the end of the day, the quality of the content provided by Tonight's Girlfriend is definitely awesome. The VR content alone would drive me to subscribe, even if only for a month. The browsing session for Tonight's Girlfriend's VR content was so enticing, I find myself eagerly awaiting the next.
The site's standard content definitely delivers when it comes to themes and quality. If you've wanted to experience the rush of a paid excursion, Tonight's Girlfriend is the easiest path to it.