Miss the subtle (but sexy) art of the striptease that SuicideGirls' Bettie Page-esque models mastered way back in the early aughts? Do you think that seduction trumps sex? If so, then the captivating women of Superbe Models are for you. Featuring gorgeous models, moody lighting, and compelling content that puts passion and pleasure at the forefront, this softcore porn site is hard to resist.
What is Superbe Models?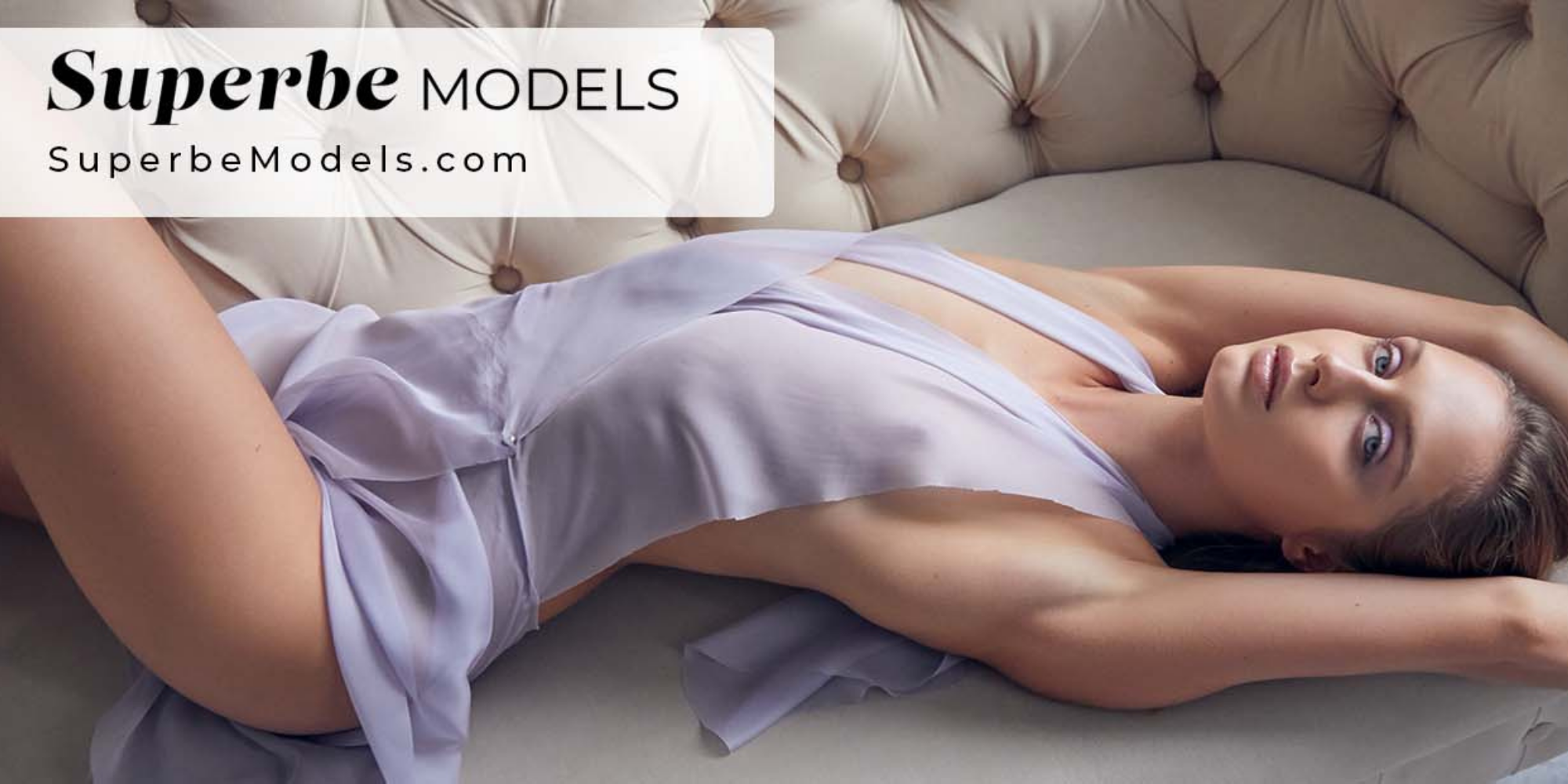 Superbe Models is a softcore porn site featuring striking women between the ages of 18 and 23 with a high-fashion look. Currently, the site includes casting videos and full-length films that run as long as 35 minutes. Members can both stream and download content in MP4.
If photos are your thing, then you're in for a real treat. The site offers stunning selfies, video screenshots, and erotic photoshoots spanning from intimate boudoir images to voyeuristic visions. All of the women seem to be really feeling themselves and harnessing their own sexual prowess in high-end lingerie, strappy body harnesses, barely-there bikinis, and loads of heels. This gives you peace of mind knowing that you're viewing ethical porn that empowers the models.
How much does Superbe Models cost?
Superbe Models is a super affordable site for the variety of great content you get. There are four different membership tiers to choose from.
---
Superbe Models membership pros
While you won't sneak a peek at runway models like Naomi Campbell or Heidi Klum, Superbe Models delivers a vast array of amateur girls to view. While they won't don the latest couture, members will still appreciate beautiful women in various stages of undress – or not dressed at all.
1) Download and stream full HD videos
Whether you want to see some girl-on-girl action, Layla in the pool or Jolie with a crop, Superbe Models will beef up your library with full HD video downloads and streams without restrictions.
2) Bonus footage
Site members have full access to tons of other sexy goodies, including seducing feature photos, candid Polaroids, selfies from all angles, and casting videos. Additionally, members can check out the blog to learn more details about fresh-faced models.
3) Elegant interface
The elegantly-designed, intuitive interface allows you to effortlessly browse on any device. The simple page layout with a top menu bar helps you to quickly find exactly what you're looking for. But while you can easily search and sort content, there are no tags.
4) Intimate interactions
If you love engaging with the models, this is a great site for you. Members can leave comments and ratings and interact on the brand's social media channels. You can also book models for one-on-one photoshoots and private Skype sessions.
Superbe Models membership cons
1) Lack of diversity
Sexiness comes in all shapes and colors. However, diversity is an ambitious goal to achieve for many porn sites. Superbe Models mostly features slim, white, Eurocentric women. While they say variety is the spice of life, you won't find that kind of spice here.
2) Lack of content
Superbe Models is a fairly new site. As such, they are still fleshing out their content offerings. While the videos and images that already exist are certainly stunning, members will surely soon want more.
Is Superbe Models membership worth it?
If you're looking for glamcore girls or a sensuous softcore site, then Superbe Models is definitely for you. Brimming with beautiful women, this site has put a fresh spin on the ancient art of the striptease and has enabled their models to embrace their sexuality in a whole new way.
---
The Daily Dot may receive a payment in connection with purchases of products or services featured in this article. Read our Ethics Policy to learn more.