In the land of possibilities, what we really want are options. In the land of porn, options could mean a lot of different things. Tons of content, poor quality. Great performers, cheesy script. All the categories, no filtering options. When you're looking for a site with a "gotta have it all" mentality, turn to Spizoo.
What is Spizoo?
Spizoo specializes in 4K porn videos. You might be scratching your head wondering what sets this site apart from all the other 4K porn sites out there, but we'll tell you! Here, you don't have to give anything up. Do you want high-definition videos at a deal, featuring top performers, great themes, awesome browsing filters, and original content? You've got it. With Spizoo, you'll never have to settle.
How much does Spizoo cost?
Spizoo has one of the best deals in porn I've ever seen. For starters, the site offers three different membership options: one month, three months, and a yearly membership. Averaging out to 33 and 66 cents per day, this has to be one of the cheapest monthly and quarterly memberships I've ever seen. The real kicker?
You'll have even more with a yearly membership, which comes out to just 16 cents a day, billed in one low payment of $60.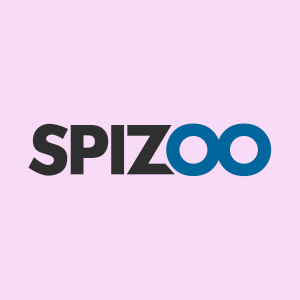 | | |
| --- | --- |
| 1 month | $29.95 |
| 3 months | $59.95 |
| 1 year | $60 |
Note: The 1-year membership includes a free month of Spizoo Celebs. That membership rebills at $38.95 per month if you don't cancel it.
---
Spizoo membership Pros
1) Access to over 2000 scenes mostly in 4K HD
Spizoo has a giant library of content. Out of the 85 pages currently available, 25 of them feature each and every video shot in 4K HD. Once you get into the older content, it slips out of the ultra HD, but still keeps a great picture considering the age of the scene.
2) Fun channels and categories
Getting a little tired of the run-of-the-mill scenes populating most porn sites? No worries, Spizoo has put together three fun and tantalizing channels to spice things up wherever you are. The Stripper Experience brings you closer to the pole than ever before, with hot scenes from the strip club. Intimate Lesbians takes you inside and behind the closed doors of erotic and sensual lesbian sex. 
Porn Goes Pro lets you get a taste of performer filmed scenes from handheld cameras, while Pornstar Tease gets your blood pumping with seriously hot sneak peeks. While all this sounds so enticing, don't think that you're missing out if you're not part of a channel.
The regular scenes on this site have got plenty of bark and bite. Scroll through dozens and dozens of sexy categories and you'll find each and every one of your innermost fantasies come to life. 
3) Incredible Spizoo Originals
Similar to Netflix Originals, Spizoo Originals are the best videos on the site. The direction, overall film quality, thematic references, and scripts are so well done. Imaginative storylines plastered on the site's homepage like "Fucking while aerial hooping" and "Naughty blonde dominated", draw the viewer in even more. If you want to see what Spizoo originals are all about, becoming a member is the only way.
4) Some scenes are also available via Adult Time 
One of the best realities of dedicating yourself to Spizoo's content is the other avenue in which you can watch it. Adult Time, the Netflix of porn, also carries a hefty amount of this site's content. While that membership involves a completely different company and pricing structure, it also comes with different extras. 
For one, access to Spizoo through Adult Time also awards you access to the entire Adult Time Library. For some, that's a bargain that just can't be passed up, no matter how much more the membership may be. Here's some more information about Adult Time before we move on.
---
Spizoo membership cons
1) Would love to see more diversity on screen
Sometimes this can be a tough goal to achieve. Specialty sites are extremely popular within the porn industry, and seeing one type of performer might be exactly what you were looking for. However, for a site that proudly caters to all kinds of desires, the lack of diversity among its performers is quite shocking. 
I would highly recommend that Spizoo take a look at its performer catalog and identify what it is they're missing, and what there should be more of.
2) Not every video available on Adult Time 
When you sign up for a Spizoo membership via Adult Time, it's important to note that you will not be gaining access to the entire Spizoo library. Adult Time allows access to just over 600 Spizoo videos from its site, but there are well over 2000 videos altogether on the Spizoo site. 
In the end, it's up to you to decide what you value most – access to the entire Spizoo library, or access to a handful of Spizoo videos and the whole Adult Time library. The choice is yours! 
Is Spizoo worth it?
Spizoo is a great site for porn, and that's that. There are no tricks or gimmicks, just quality porn with top performers and a laundry list of themes. If you're looking for an easy site to navigate full of hot videos to uncover, Spizoo is the one!