There are times when the movie industry and the adult film industry have a lot more in common than we think. Sometimes there comes a studio that tries to dip into what Hollywood does best–create a new world. SciFi Dream Girls has done exactly that. Its universe of FemBot porn videos is inspired and new, but is it worth plunking down money for? Let's find out.
What is SciFiDreamGirls.com?
SciFi Dream Girls is the only Pham-bought video membership site on the internet! If you've ever dreamed of having a sexy android woman obey your every command and wish, this is most definitely the site for you. At SciFi Dreamgirls, technosexuals, ASFR (Alt. Sex. Fetish. Robots), robot fetishists, and sci-fi lovers finally have a place to call theirs. Browse through all-original content with a thrilling connected storyline. There's a whole world waiting for you at SciFi Dream Girls. Go ahead and explore!
SciFi Dream Girls cost
It's important to note that SciFi Dream Girls does not err on the cheap side. In fact, even a two-day trial, which normally ranges from $1 to $3, is priced at $9.95. Personally, I understand that the amount of work and special effects that go into the site's content probably warrants higher pricing.
---
Membership benefits
Unlimited access to high-quality videos and pictures
SciFi Dream Girls has a pretty solid amount of content. We know that eight seasons and about 59 full episodes of content might seem light. But when you consider that most of the content is full feature-length, it makes that number a little easier to swallow.
Users can explore scenes from top-rated videos like Re-engineered to be a Bondage Slave Bot and Project Titan Versus Ashley 3000. Enjoy the introduction of new faces as they perform the duties of a FemBot (and possibly fall in love with the characters they play). You can get your fix of juicy categories like lesbian FemBots, real dolls, and humans having sex with robots. The possibilities aren't endless, but they'll certainly feel like it!
Unique and original fembot porn videos
SciFi Dream Girls is the only fembot membership site out there, and you won't be disappointed by the product offering. This is high praise, because what can't you find on the internet these days?
We know that Ashley 3000 is Dr. Ashley Fires' little star, but that hasn't stopped her from creating 29 more sexy fembots. If Ashley 3000 is a little mainstream for you, you'll be sure to find another bot to pique your interest. HRX007S, counter Spybot set to destroy Ashley 3000, is trained to pass off as a sex kitten. See her master the art of small talk, masturbation, kissing, and orgasm, or switch your attention elsewhere!
Violet Alpha Replicant, on the other hand, was created as a bondage bot to provide sexual services to humans. Dr. Ashley Fires is quite pleased with Violet's appearance, but when the Doctor tells her FemComputer to activate Violet, she malfunctions. It's this kind of master storytelling that sets SciFi Dream Girls apart from the rest. This site delivers original and unique content that never misses its mark.
Overall fantastic execution of the site's theme
Aside from how conceptually advanced this site is, it's really engaging and fun to explore. The fact that SciFi Dream Girls has chosen one overarching storyline to carry throughout the site makes each video so much better and really rounds out the content. Potential members should know that once they enter the SciFi Dream Girls site, they're entering Dr. Ashley Fires' universe of Fembots. Leading scientist Dr. Ashley Fires has started her own experiential android division. Her creation, the Ashley 3000, is the first fully functioning sex android and she is here to satisfy any human sexual fantasy. Will she satisfy yours next?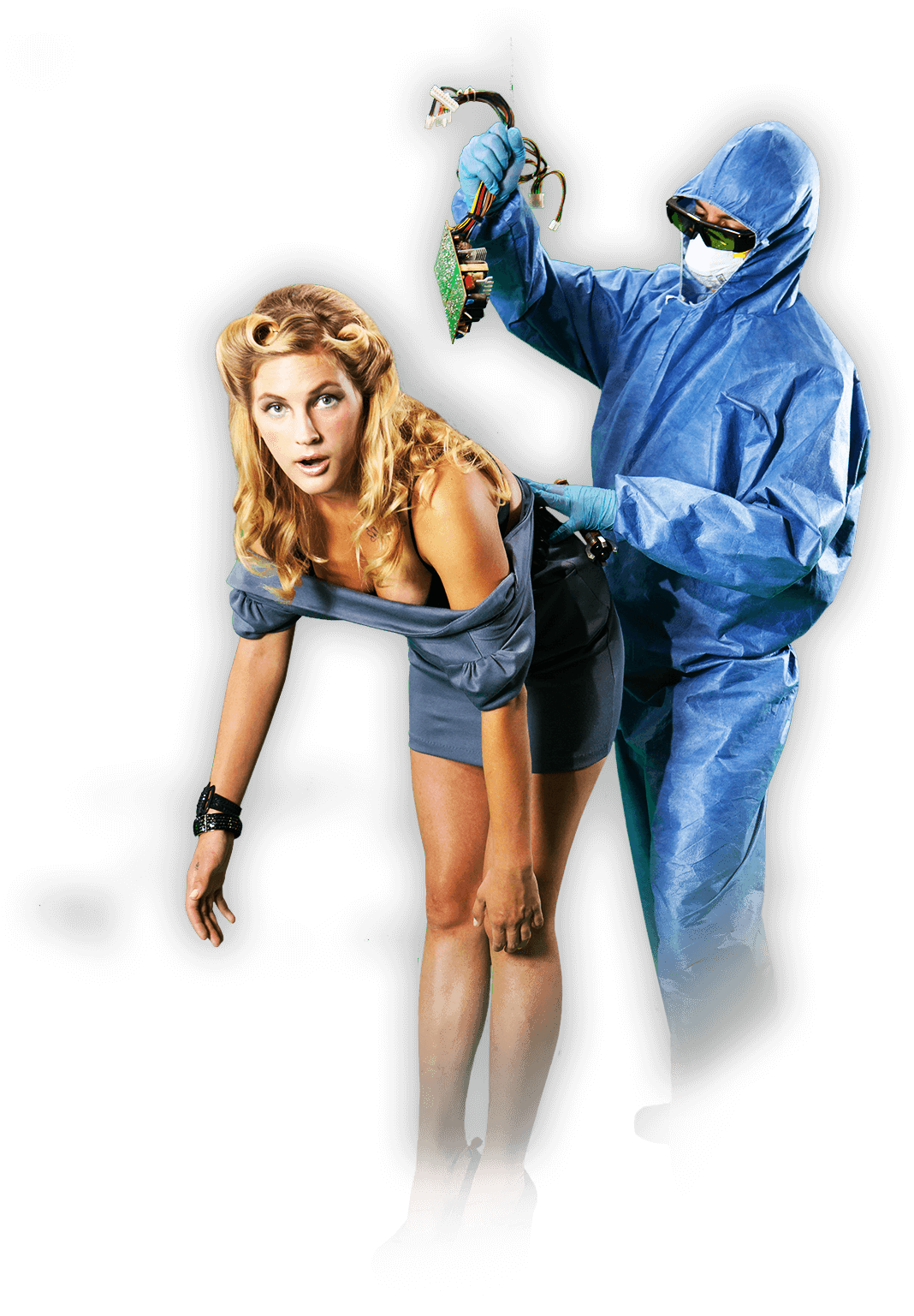 Membership Cons
Pricey for the amount of content
I mentioned this briefly above, but the cost of enjoying this state might be its biggest con.
The site's homepage is thorough, informative, and really good at selling potential users a trial. The thing is, trial memberships usually cost only a couple of bucks since you're only getting a few hours of content. But the trial price for SciFi Dream Girls is a whopping $9.95. The site's recurring charges for subscriptions are also somewhat steep for the limited amount of content offered.
That said, the level of production and quality of SciFi Dream Girls content is higher than most, so the increased membership pricing does reflect that. It's just another tale of getting what you pay for.
Is it worth it?
If you are a fembot enthusiast or android fan, SciFi Dream Girls is most definitely worth a membership. You'll deeply enjoy the creative storylines and variety of FemBots in each video. Another plus is the superb quality of SciFiDreamGirls's content. There's a real commitment to the characters that easily sets it apart from the pack!
If you're just a passerby with a mild interest in all things android, I would recommend testing out the trial. Then you can see firsthand if FemBot porn is something that piques your interest. If so, there's no other place you'd rather be than SciFi Dream Girls.
---
---
---
---